How to do Affiliate Marketing Without a Website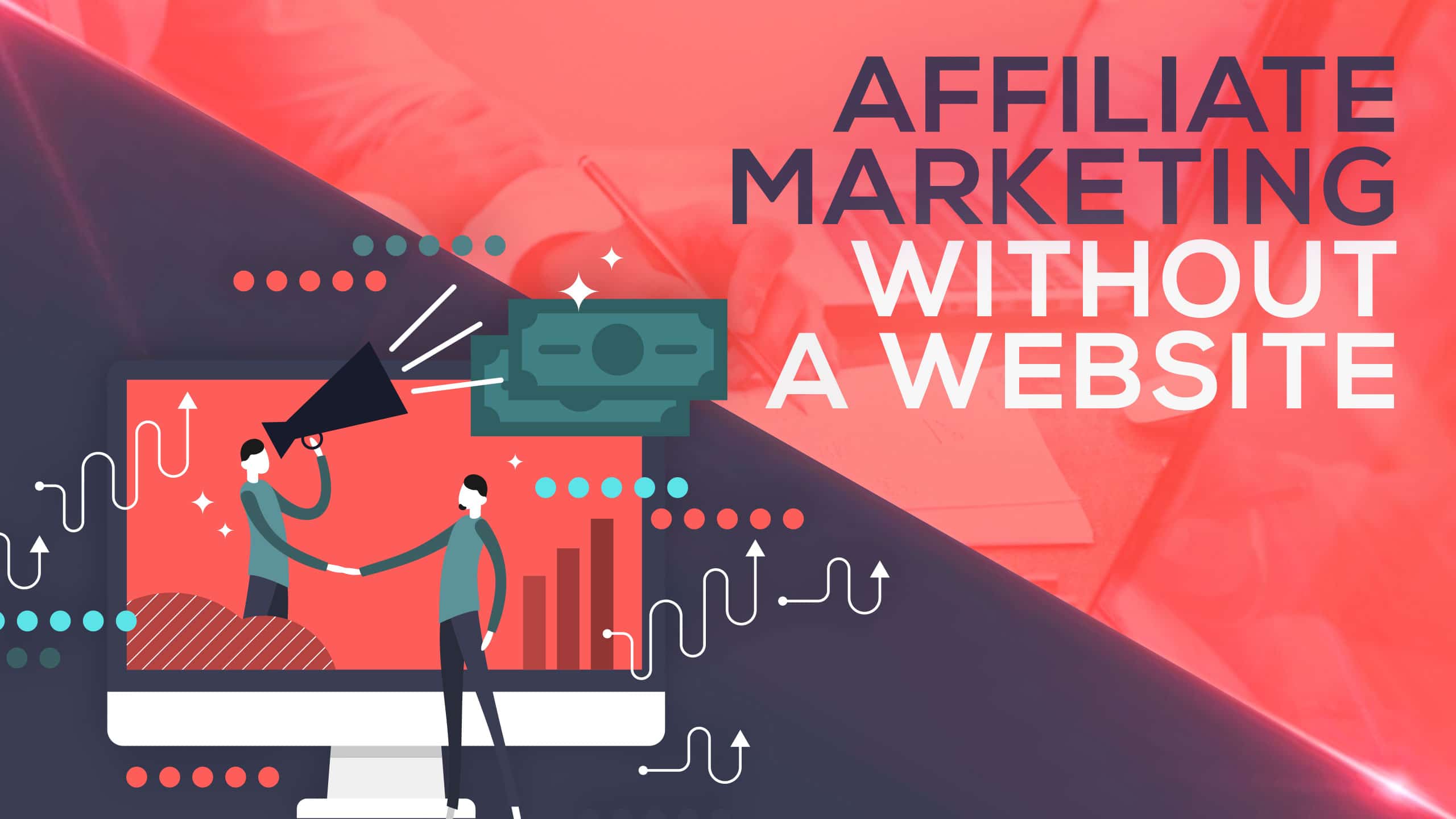 Affiliate marketing is a powerful way to start making a passive income, but many people are intimidated by what it takes to get started.
Or rather, they're intimidated by what they think it takes to get started.
The idea of launching a blog just for your affiliate business is daunting for many, to say the least.
Even with the selection of easy site builders out there, creating content for a blog takes time and energy.
Although I am a huge proponent of blogging, I understand that it is not the path for everyone.
All that being said, I'd like to focus on some free sources where you can make money affiliate marketing without a website.
Use TikTok
TikTok is a handy little video app that has received an insane surge in popularity over the past year with over 1.5 billion downloads.
Affiliate marketers on TikTok can make short videos relating to their affiliate programs in the form of tutorials and reviews.
Take this account for example. This TikTok user, @rachelhutchens1 makes micro-reviews on Amazon products and gets millions of views.

If you take a look at the caption on the video, she mentions that links to all of the products she reviews are in her bio.
Now, if you check her bio, you'll see that she has a LinkTree that includes all of her affiliate products.
It's as simple as that.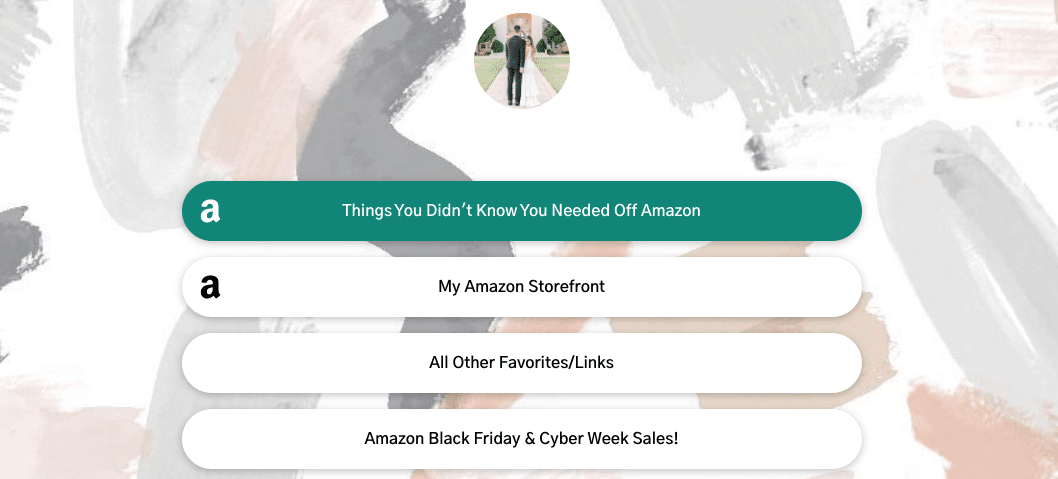 If TikTok is your cup of tea, I recommend checking out my articles on more ways to make money on TikTok and TikTok marketing tips to get more detail on affiliate marketing on this platform.
Build an Email List
Okay, I know what you're thinking– how can you have an email list without a website?
Instead of building an entire website, you can simply build a landing page where you collect email addresses to build your email list using any email automation platform.
Building a landing page is incredibly simple, especially with all of the fast, free landing page builders out there.
If this is interesting to you, I recommend checking out LeadPages. LeadPages is a simple site builder with several options for landing pages.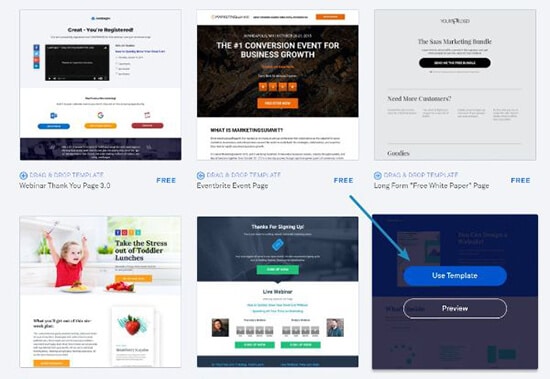 (Screenshot of Leadpages)
It uses a drag and drop builder that makes it super easy for all levels of experience. I like LeadPages because the templates are modern and unique and they offer several ways to customize each template.
Manually managing an email campaign is way too tedious so I recommend using email marketing software. An option like ConvertKit or ActiveCampaign can help you integrate an email marketing service with your landing page.
Let's talk about strategy:
One method you can use to build an email list is to do a giveaway on your social media platforms.
You can incentivize people to sign up for your email list through a link in your bio in order to enter the giveaway.
Another strategy I often see is offering a free virtual product or service in return for an email sign up.
Now, I'll be honest, the biggest challenge you'll face with email marketing is maintaining and growing your email list.
To hold on to the people who are on your list, you're going to have to get a solid understanding of email copy.
If this isn't your strong suit, consider hiring a virtual assistant or freelance copywriter from a site like Upwork of Fiverr.
Affiliate URL Placement
The reality is, without a website, you're going to encounter some challenges as an affiliate marketer.
For instance, not every platform is built to support active links on your posts.
When you use apps like TikTok and Instagram, you can place active links in the bio, but not in the caption of each post.
To combat this challenge, you can incorporate links into the actual video.
Here's how it works:
Start by signing up for an affiliate product using an affiliate network or amazon affiliate account.
Next, buy a domain from any registrar such as godaddy.com.
On the DNS server settings, you can easily forward a domain to your unique affiliate link like the example below.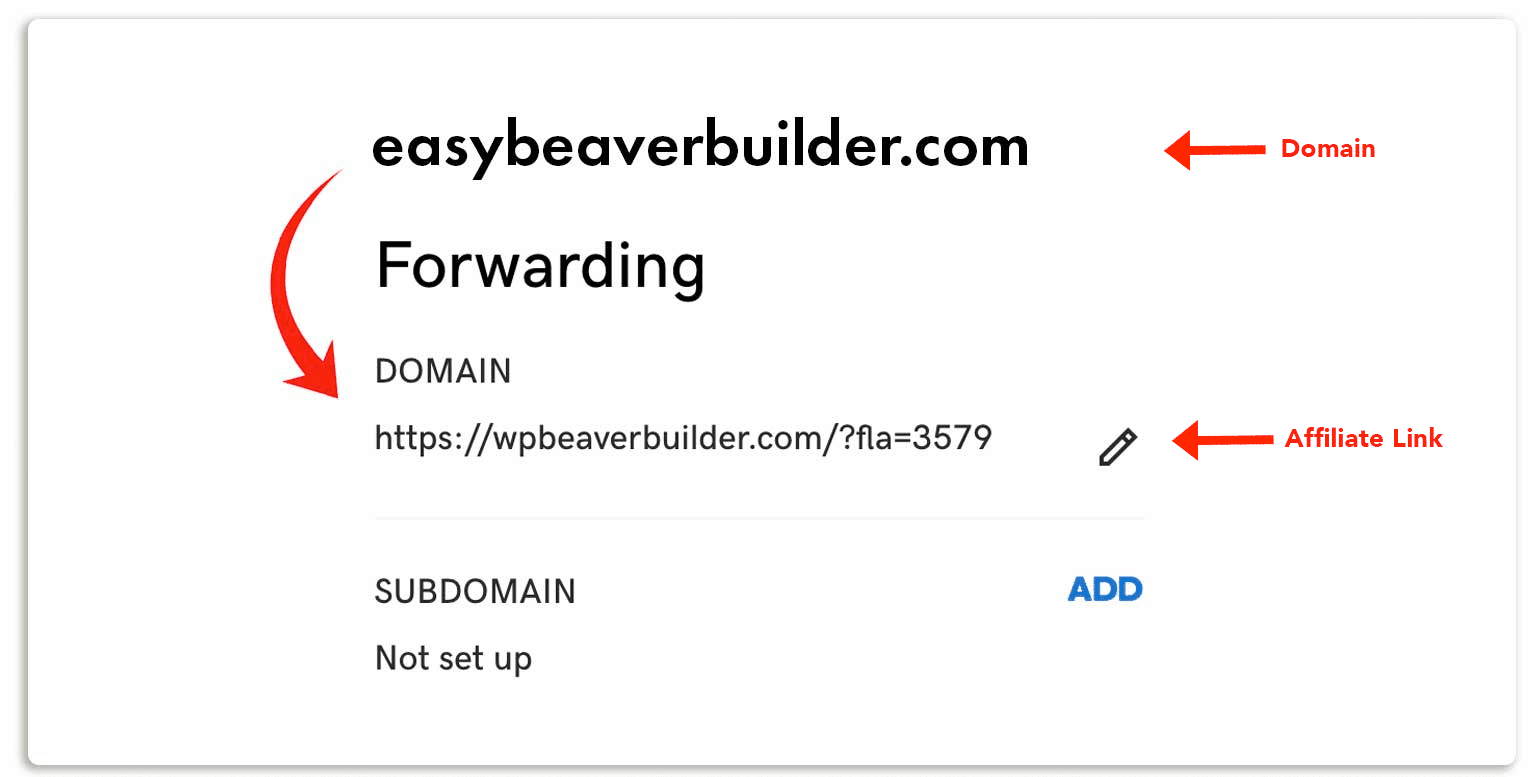 Now, as you talk about the product, include a textbox with your affiliate URL directly in the video. You can also verbally say the URL in your video.
Here's an example, notice how I placed my domain in the video itself. 
In this video, I'm showing my audience how I use Beaver Builder to create a professional website without any coding experience, which is what I used to build this site.
Because I can't include my affiliate link directly in the caption, I write out the URL and include it in the actual video.
If someone types the URL into a browser it will redirect to my affiliate link.
This service offers a free plan so you don't have to drop any money to get started.
Use Pinterest
Pinterest is an incredibly popular website that allows users to share and repost compelling images.
If you're already creating content for other platforms like Instagram, you can post this content onto Pinterest where it will (hopefully) be circulated widely.
Now, here's the secret that makes Pinterest so great for affiliate marketing: when you click on an image, it automatically redirects to a linked site.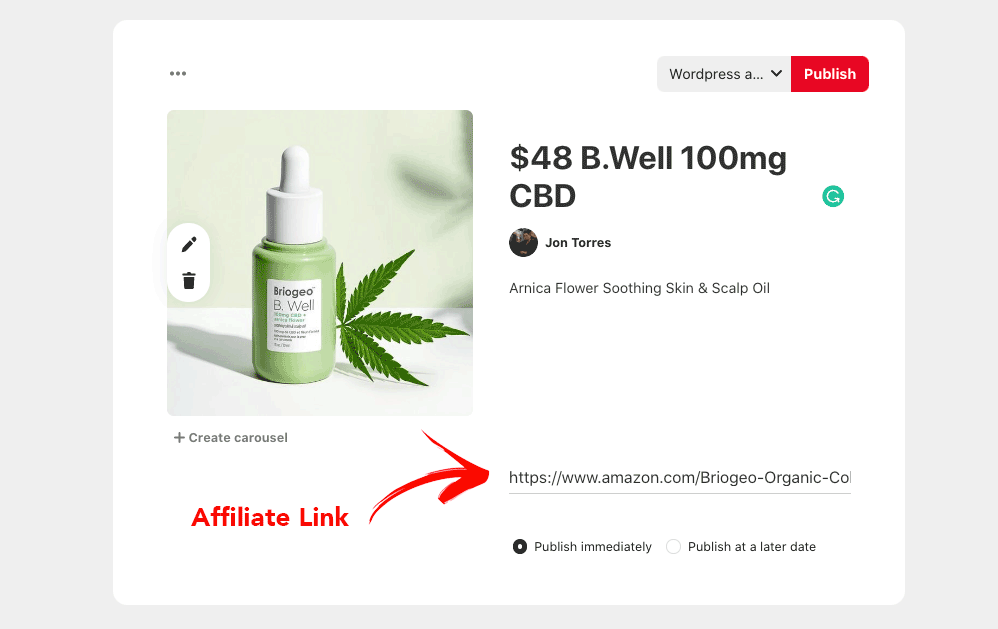 (Screenshot of Pinterest results)
As an affiliate marketer, you can use this feature to add affiliate links to your posts.
Of you can use a cloaking system to hide your affilaite links.
Due to the nature of the site, once you post your content with the link attached, it has the potential to reach a large audience as people repost the image.
Better yet, the people who are attracted to the image are likely to be interested in the affiliate product you've linked.
What it boils down to is this: if you can get your images distributed throughout Pinterest, this platform can serve as an excellent tool for affiliate marketing without a website.
Create a YouTube Channel
If you want a platform that really supports affiliate marketing, YouTube is the best social media option.
YouTube not only lets you include affiliate links in your caption, but you can also include active links in your video.
One of the reasons YouTube is so great for affiliate marketing is that you can create in-depth content that is perfectly tailored to promote affiliate products.
The biggest challenge here is the content. You do have to have a basic understanding of filming and editing to do well here.
Now, the reason I recommend YouTube so highly to affiliate marketers without a website is the linking ability.
To include your affiliate links, all you have to do is place them right into your caption, as I mentioned before.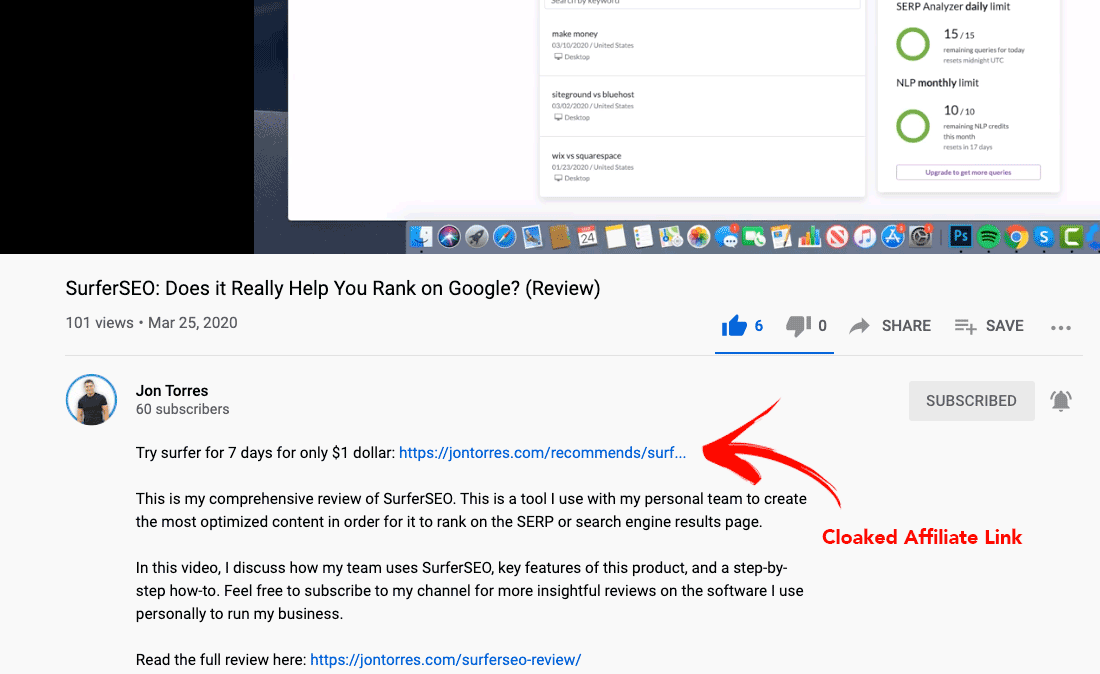 A more interactive option is to include the link directly in your video.
You can do this by enabling external notations on your videos. This will give you the ability to insert active links right into the video.
Inserting live links into your YouTube video essentially turns into the visual version of a blog. You've got affiliate links placed throughout the content in the appropriate places.
Now, I won't lie to you– YouTube is an incredibly competitive platform. Creating quality content is the bare minimum here.
You're going to have to put in a lot of time and effort to build up a substantial following before you start seeing success.
Use Reddit and public forums
Reddit comes through with another great option for affiliate marketing without a blog or website.
Reddit is a massively popular social media website that hosts thousands of unique communities and forum discussions.
Now, there are several subreddits dedicated to business, entrepreneurship, affiliate marketing, and related subjects. These are great subreddits to visit if you want to bolster your knowledge of affiliate marketing.
When it comes to using this platform to promote your affiliate links, I recommend starting out by researching all of the subreddits related to your product niche.
I use Ahrefs to figure out which subreddits and the most traffic, and what posts are doing well.
The next step gets a little trickier.
There are a couple of ways to add affilaite links to Reddit.
One way is to add cloaked affiliate links to the comments section of posts that get decent traffic, although you will find those posts are hard to find, and moderators are quick to remove your link.
However, one way to get around this is to create your own subreddit. When you start a subreddit you become the moderator, so you have more freedom in terms of adding links to post.
Take a look at this example where the admin has added affilaite links: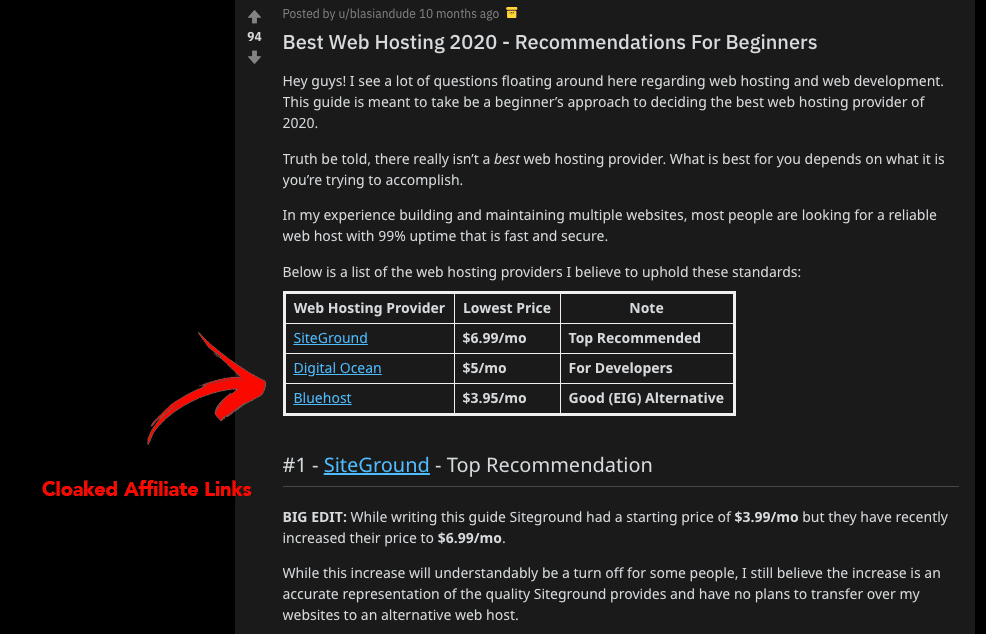 As you'll quickly find, most subreddits are going to have some rules against posting affiliate links to a product.
To bypass this scenario, I recommend linking to a YouTube, Instagram account that includes your affiliate links.
Think of Reddit as a tool to redirect traffic to your monetized platforms, rather than directly to your affiliate links.
For instance, let's say you run a YouTube channel about cooking. There are several subreddits dedicated to cooking, baking, and recipes.
As an affiliate marketer, you can post a YouTube video on one of these subreddits to direct traffic to videos with affiliate links.
Let's take a look at a real example.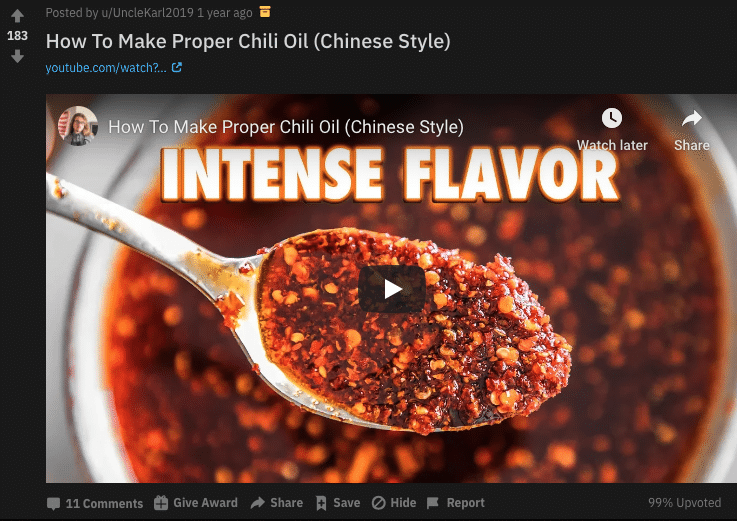 This Reddit user posted their cooking video on a subreddit called r/cookingvideos. Their video includes several affiliate links and has racked up over a million views.
As you search for relevant subreddits, check out how active the members are.
Is there a lot of user interaction on the posts? Are people engaging in discussions and upvoting content?
These are questions you should be asking as you form your Reddit strategy.
Use Instagram
Easily the most famous of all the social media options, Instagram has made its place in history with over a billion active users.
This also means it's a competitive place for any affiliate marketer.
To be a successful affiliate marketer on Instagram, you have to stay on top of the algorithm.
Yes, this is easier said than done– the Instagram algorithm is notoriously tricky to master.
My best advice to you is this: focus on follower interaction.
You don't have to have a huge number of followers, but you do have to have engaged followers.
Aside from consistently interacting with your user base, I've found that one of the best ways to organically grow engaged followers on Instagram is by choosing a very specific niche within a dedicated community.
Here is a guide that can help you come up with more ways to make money on Instagram.
What you need to know is this: as an Instagram affiliate marketer, leads and conversions come with a loyal audience.
You could have 50k followed but if they don't like, comment, and share your content, chances are they won't click on your affiliate link.
One last thing to keep in mind here– Instagram doesn't allow users to include active links in the captions of posts.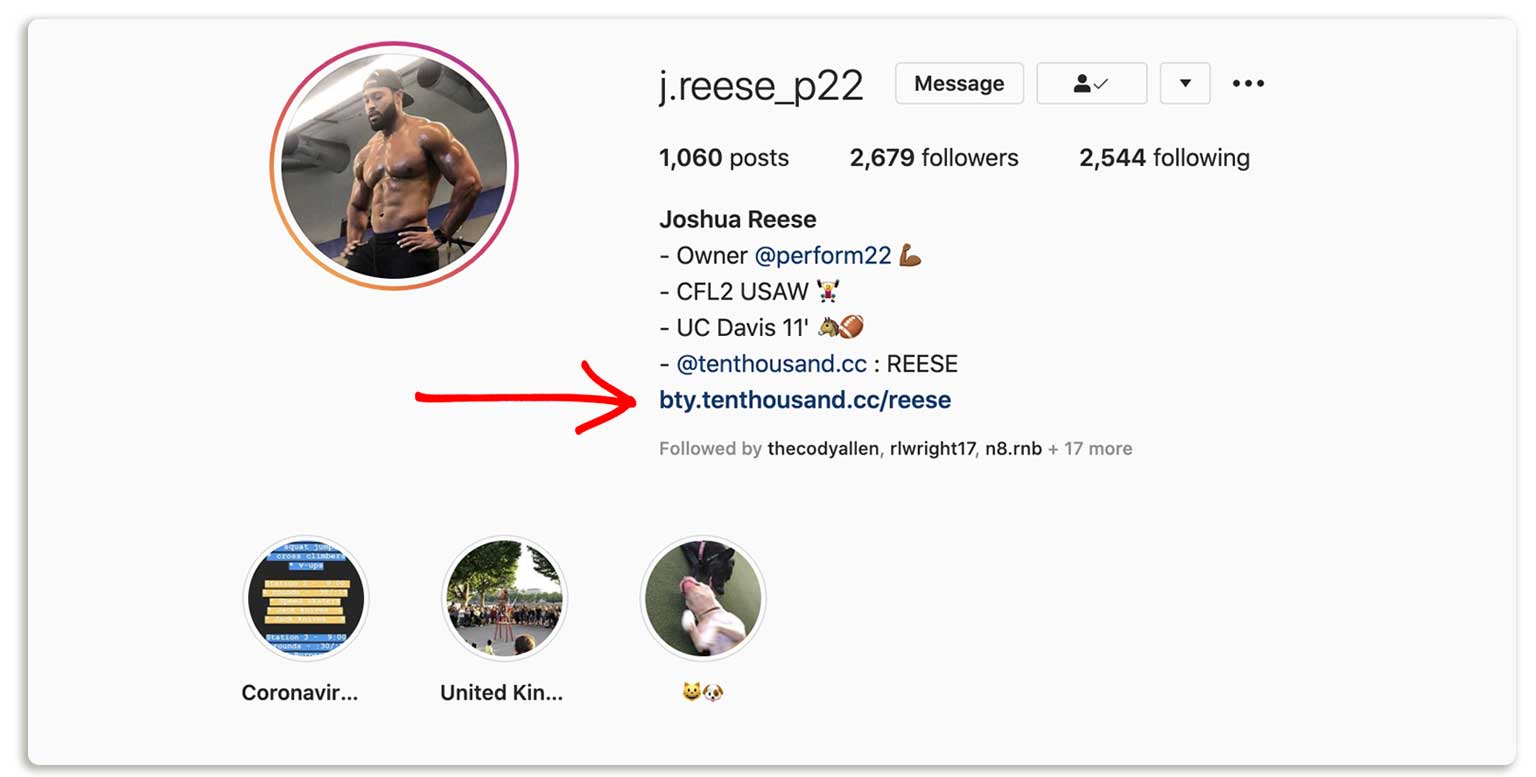 You'll have to rely on putting your affiliate links in your bio.
The good news is, once you reach 10k followers, you can link directly to websites in your IG stories.
Final Advice
There are many ways to make money without a website as an affiliate marketer.
TikTok and Instagram require similar techniques in terms of affiliate marketing, affiliate link placement, and marketing strategy.
Now, I wouldn't say these platforms are totally perfect for the affiliate marketer, but they are great tools if you're working without a blog.
In my option, YouTube is the best platform for affiliate marketing without a website.
It offers all of the tools you need to reach the target audience and effectively direct traffic to your affiliate products.
I will say this– affiliate marketing takes a lot of time and patience no matter which platform you choose.
If you're really ready to dive into the ins and outs of affiliate marketing, check out my comprehensive guide on affiliate marketing to get more helpful tips.