Best Virtual Assistant Websites for Small Business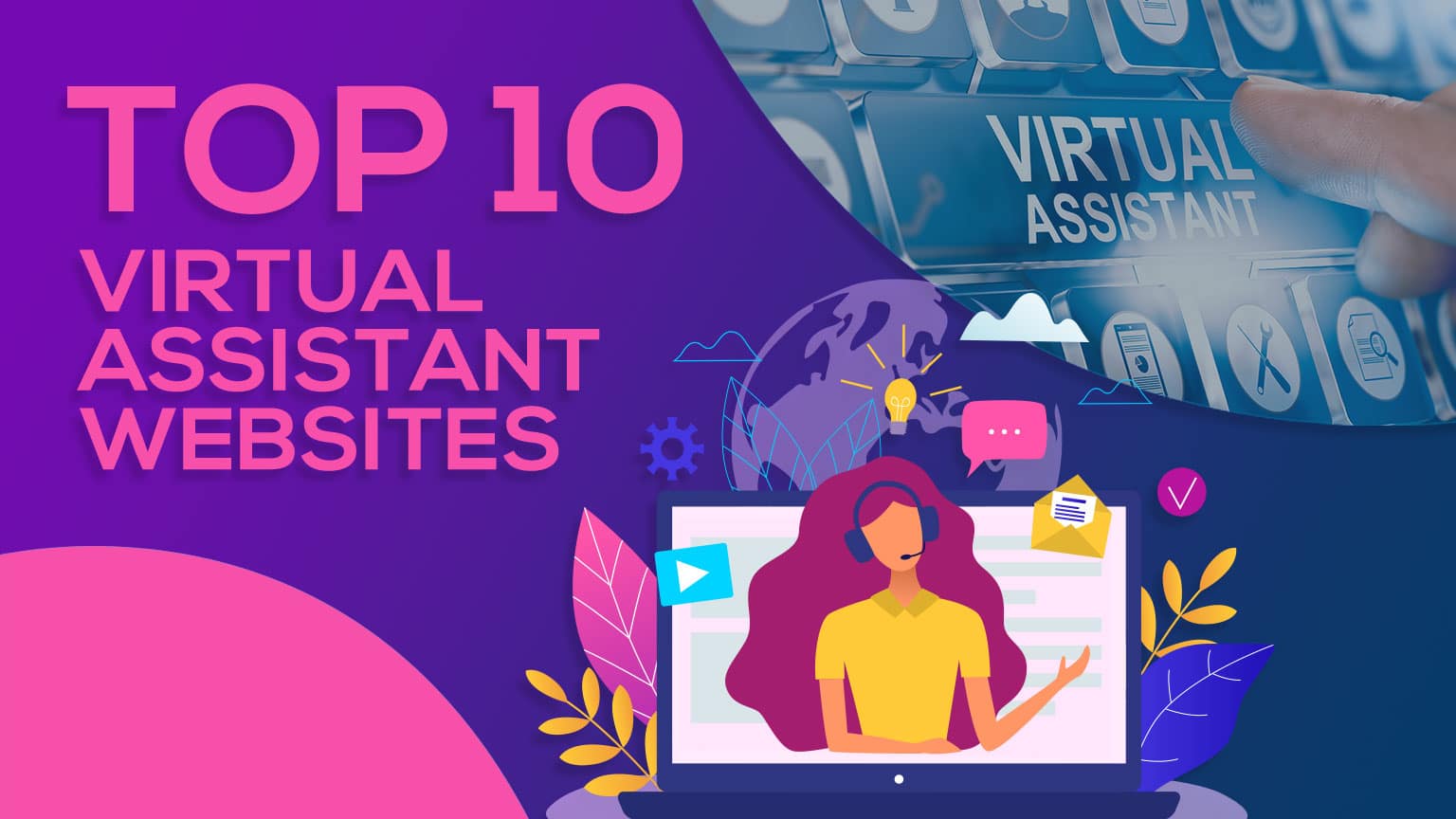 If you own a small business or if you're an entrepreneur, you probably have a never-ending to-do list of business-related tasks. As your business grows, you may find yourself managing a team of specialists to assist you in varying tasks.  
One of these team members should, without a doubt, be a virtual assistant. You may find that a highly skilled virtual assistant is able to help you with a surprising number of time-consuming tasks.  
There are several options out there that offer different services and pricing for virtual assistant services. I've compiled a list of what I believe to be the best options around.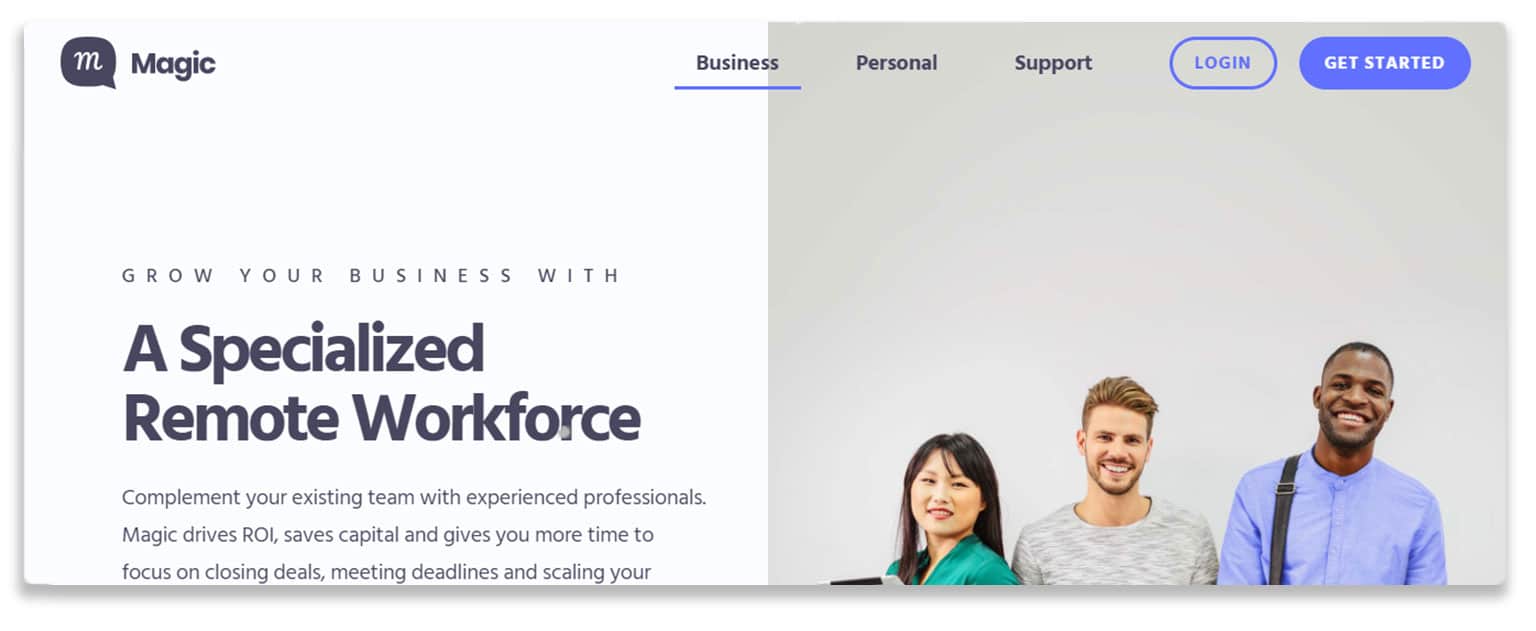 Description: Magic is a virtual assistant solution that offers options for both business and personal use. If you are interested in using this service for your business, you'll receive a remote work team to assist your existing team with work-related tasks.  
These professionals can help you make phone calls, manage websites, do research, and send emails. For personal use, you'll receive a fully remote team that's available 24/7 for your needs. In both cases, your remote team members are always real people, not AI.  
How it works: Magic hires college-educated assistants and trains them with CEOs, founders, and investors. Each assistant is fully trained in the Magic productivity software.  
Their productivity software ensures that all tasks are completed in a timely manner and nothing gets left behind. If you're using this service for your business, you can hire assistants to help in sales development, administrative tasks, and recruitment.  
Pricing: Services are charged by an hourly fee on Magic. Magic charges $35 per hour for personal assistant services. Now, considering you get 24/7 service using Magic, this is a pretty reasonable price. The assistants only charge for minutes spent on a given task.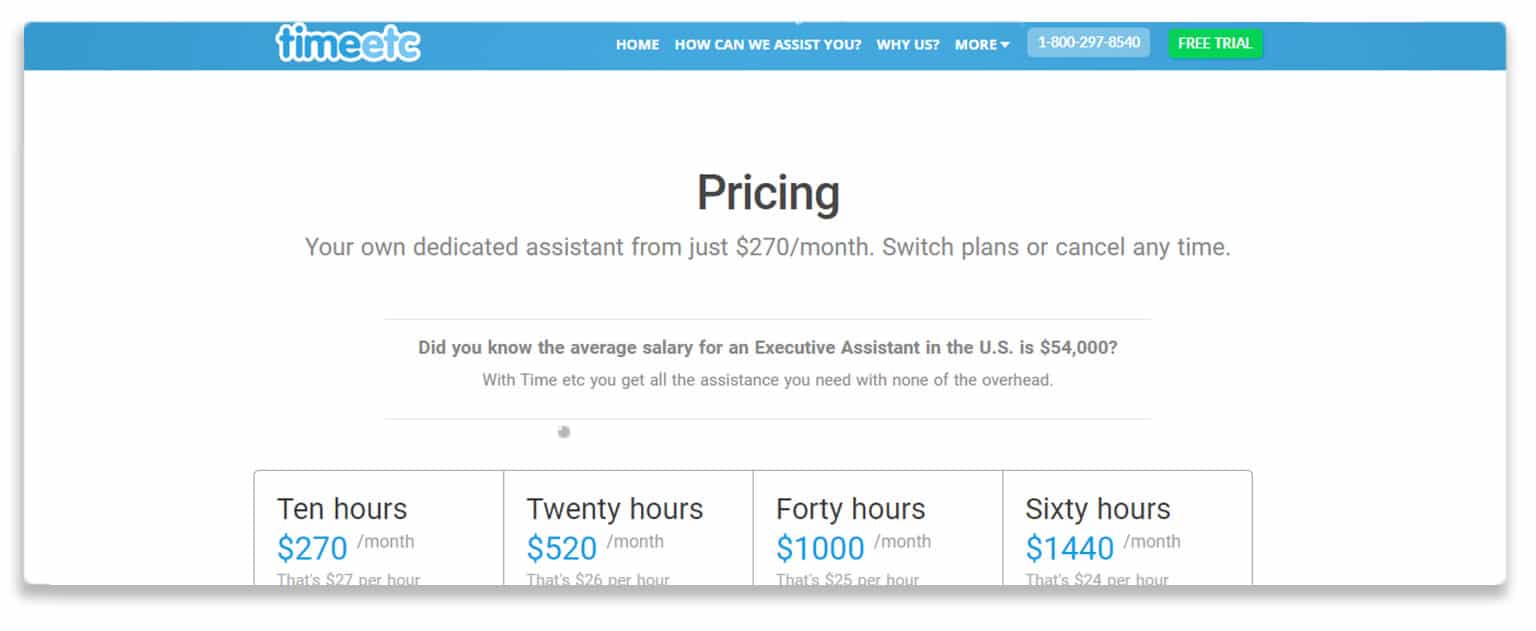 Description: TimeEtc is a business that is totally dedicated to personal assistant services. The virtual assistants with TimeEtc are equipped with a comprehensive set of skills so that they can assist you with anything from personal tasks to business needs.  
These assistants can help book flights, manage your schedule, write blog posts, create email campaigns, and that's just to name a few. They offer same day service for extra convenience.  
How it works: Each assistant, on average, has 12 years of assistant experience. They are put through a rigorous 10-step interview process so that each assistant is highly capable.  
This process means that only one assistant is hired for every 500 that apply. TimeEtc is certainly one of the most selective companies on this list. They've built quite a loyal customer base by providing highly skilled virtual assistants.  
Pricing: TimeEtc offers several hourly packages. The basic package starts at $270 per month for 10 hours. That breaks down to $27 per hour.  
At the high end of the spectrum, we've got $1440 per month for 60 hours, which breaks down to $24 per hour. I would recommend TimeEtc to anyone who uses a personal assistant extensively, making it a great option for small businesses.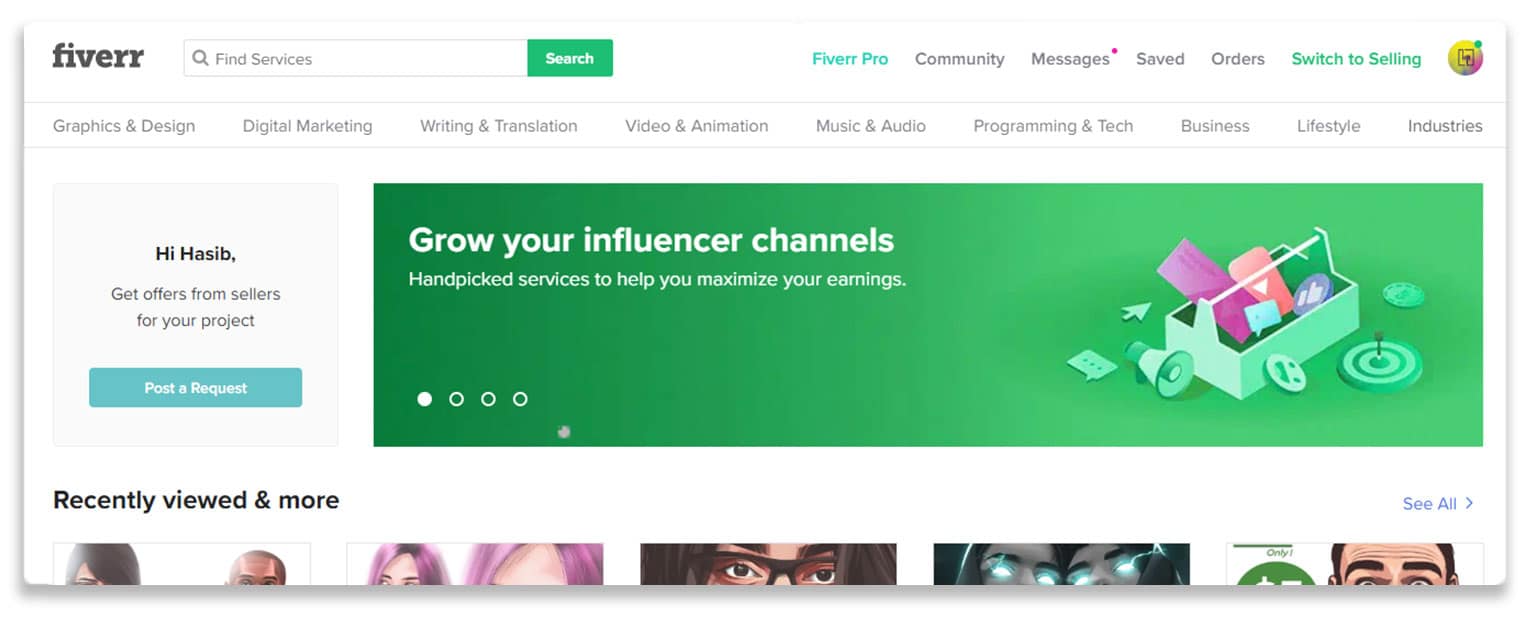 Description: Fiverr is a super popular option for freelancers and employers alike. You can find freelance work for just about anything on this site, including virtual assistants.  
The virtual assistants on Fiverr each offer a range of unique services. Some popular services you'll see are data entry, administrative work, research, sales funnels, and website maintenance.  
How it works: Unlike the previous options I mentioned, Fiverr takes a little more work on your end. You'll have to search through a large selection of freelance virtual assistants to find the right match.  
Each virtual assistant offers different services so it's in your best interest to narrow down the search using filters. You can filter according to services, budget, and category.   
Pricing: Prices can vary wildly on Fiverr simply because each assistant sets their own price. The good news is, you can find extremely affordable services on this site. It's not uncommon to find virtual assistants for $5-$10 per hour.  
On the higher end, you can find assistants who charge $150+ per hour for highly technical services. If you have a strict budget, starting on Fiverr is a smart move.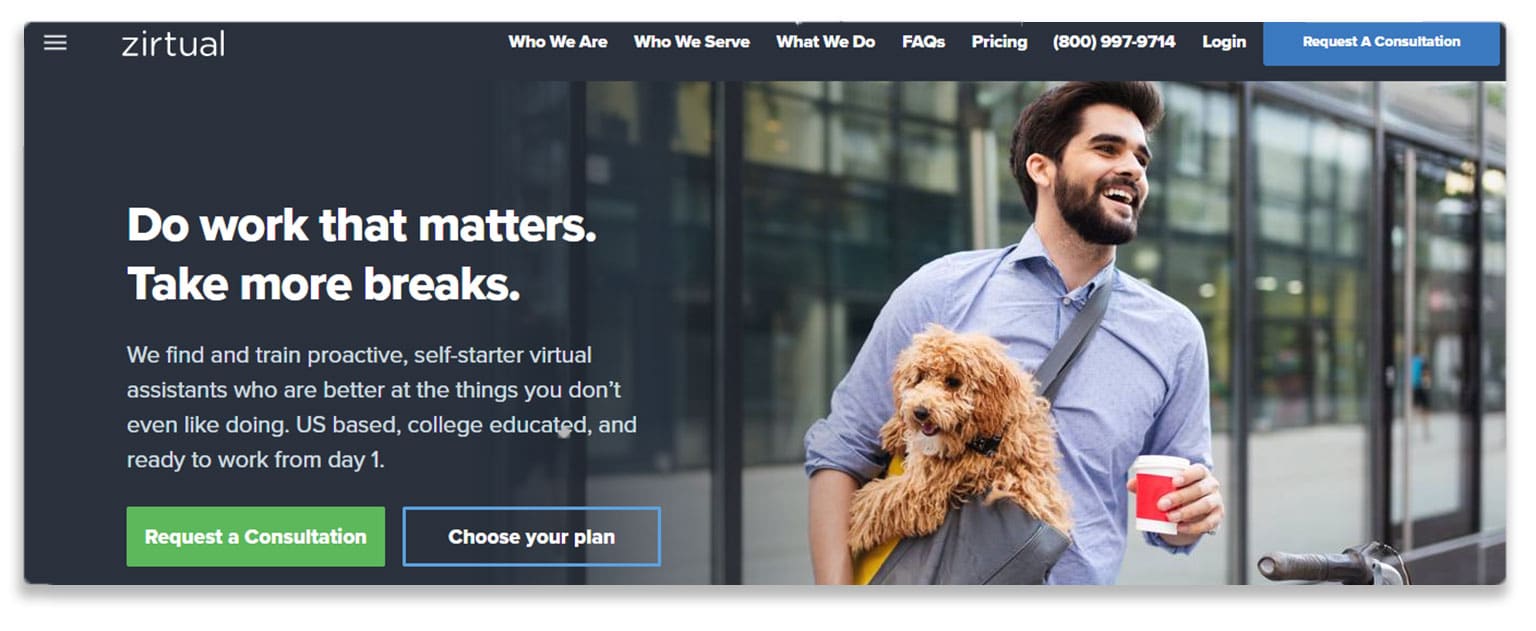 Description: Zirtual provides assistant services exclusively for entrepreneurs, small businesses, and small teams. Zirtual assistants are equipped to handle pretty much any task that can be completed virtually. That includes email and calendar management, booking flights, web research, expenses, and personal tasks.  
Each assistant is a college graduate, many of which studied at top universities. Part of your services include a dedicated account manager as well. The account manager helps if you need to get a new assistant, upgrade your account or pause your account.  
How it works: The process starts with you listing your needs and the types of tasks you'd like completed. Zirtual will then match you to an assistant within 48 hours, according to your location.  
After you've been matched to a virtual assistant, your tasks will be reviewed and work will begin within a day. You can communicate with your virtual assistant via text or email according to your personal preference.  
Pricing: Zirtual offers hourly packages much like TimeEtc. The basic plan starts at $449 per month for 12 hours of work which is about $37 per hour.  
This pricing falls in line with the average pricing for dedicated virtual assistant services. Because this service was made with small businesses in mind, I would recommend this to businesses that have a decent budget and need to delegate tasks.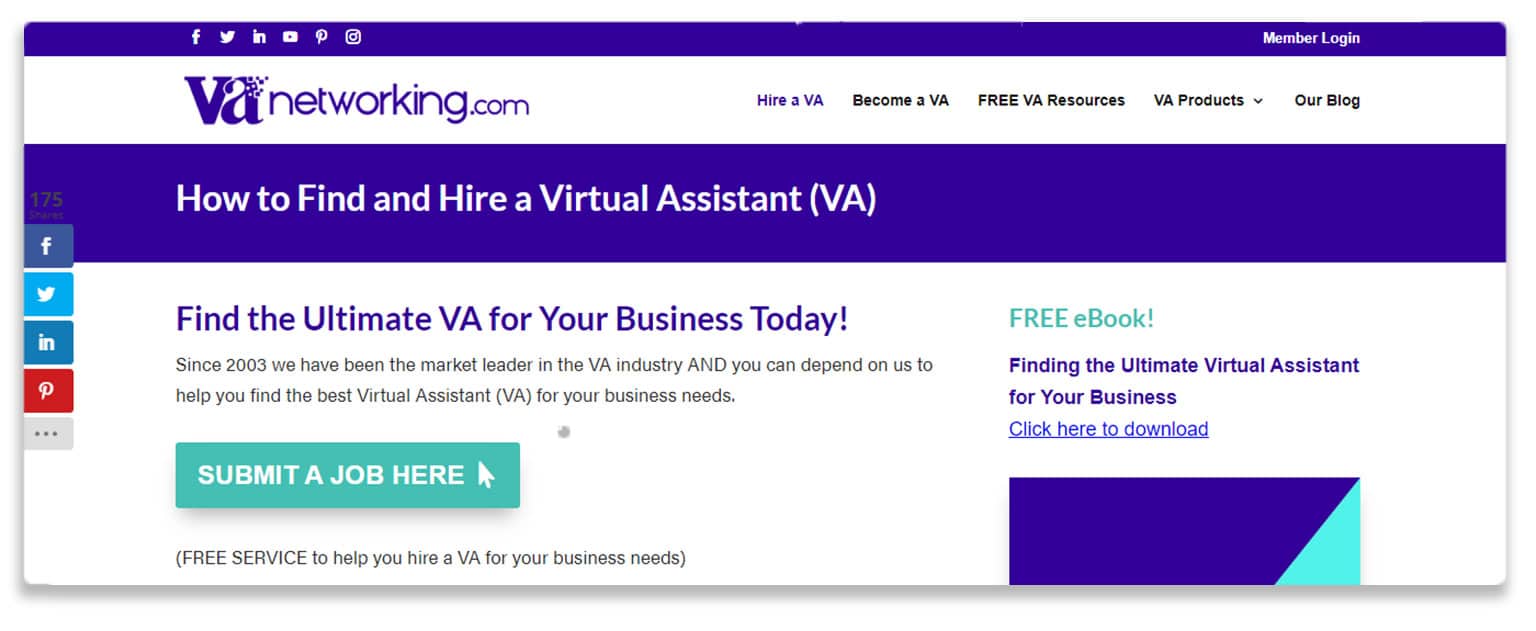 Description: VAnetworking is a unique option because it offers resources for virtual assistants and employers. As the name implies, this site offers opportunities for anyone interested in virtual assisting to connect and learn more.  
If you're looking to hire a virtual assistant, you can submit a job to the job board for free.  
How it works: In order to submit to the job board, you will need to create a free account on the VAnetworking website.  
Once you do this, you can create a job and find a virtual assistant. You may find that there are fewer applicants on this site as opposed to Fiverr or Upwork, but the assistants are typically highly qualified. 
Pricing: Assistants on VAnetworking typically charge $35 per hour for services. This price seems to be the industry standard for virtual assistant services and this option is no exception.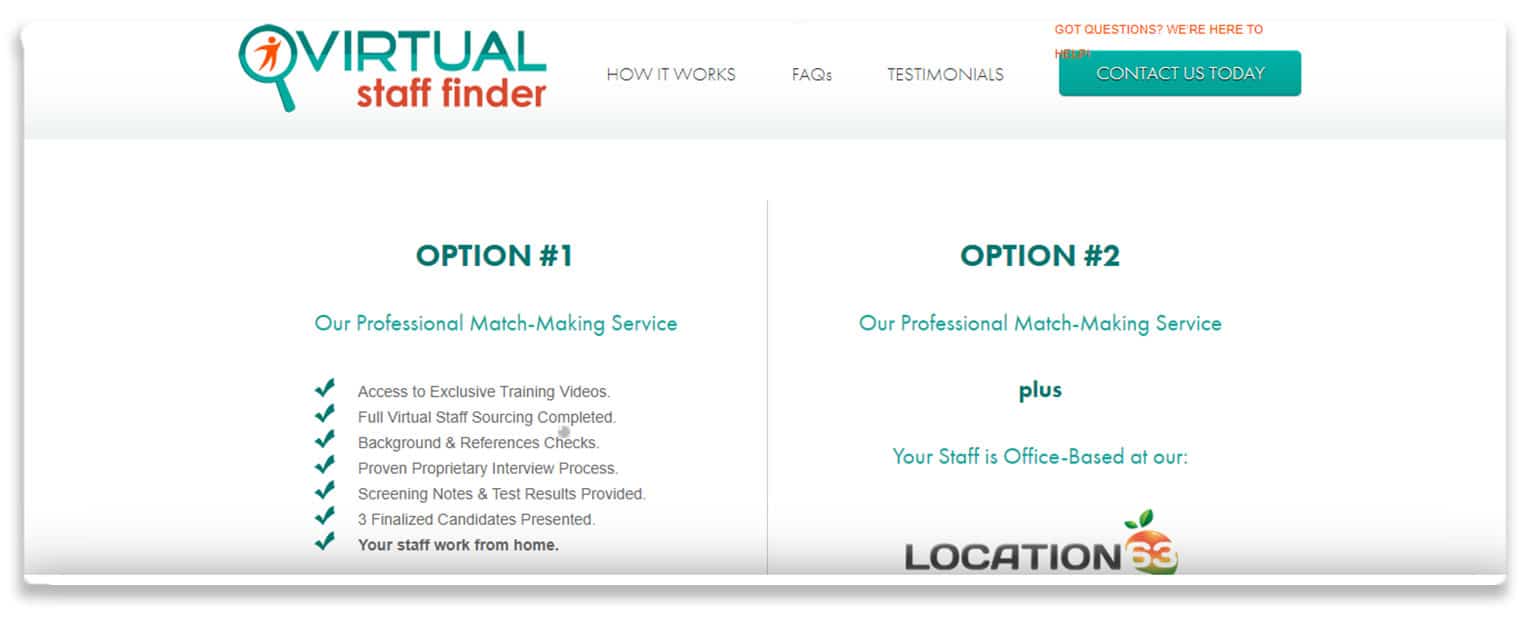 Description: VirtualStaffFinder is a bit of a niche option. They offer services from virtual assistants exclusively based in the Philippines. This route really is more of an outsourcing option, as you'll see on the website.  
Unlike other options on this list, when you hire a virtual assistant through this service, they become your direct employee. Now, in my opinion, this is more inconvenient than other services that take care of payment portals, etc.  
This means you're fully responsible for payment, health insurance, and work schedule. Of course, the upside is that the services are offered at a lower price than those based in the U.S.  
How it works: VirtualStaffFinder uses an extensive hiring process that takes from 7-14 days. This process includes testing and interviews. This results in three candidates that you can personally interview.  Once a virtual assistant is selected, you can begin assigning tasks and projects.  
Pricing: You can hire a full-time assistant for around $600 per month. That's about $15 per hour, which is significantly cheaper than other options on this list.  
If you need a full-time assistant on a budget this could be a good option. Keep in mind however, this assistant is your employee which means a lot more administrative work on your end.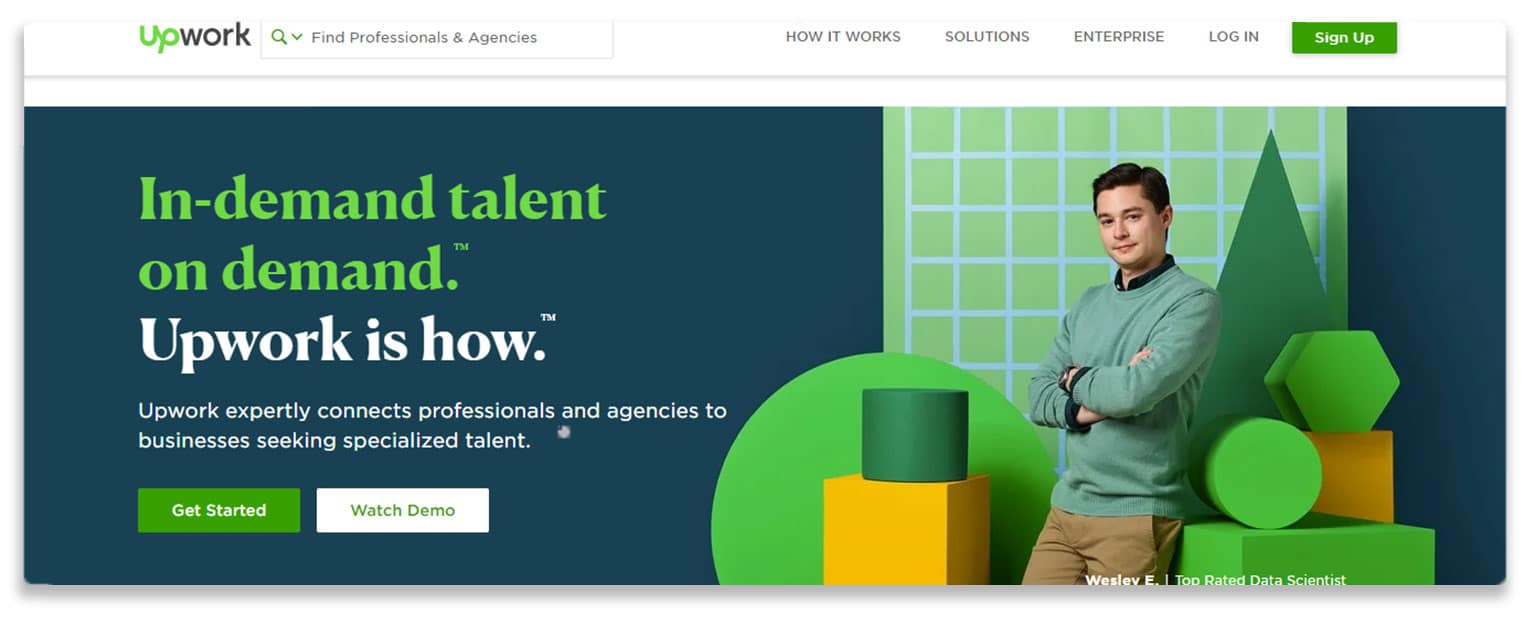 Description: Upwork is another option that is almost identical to Fiverr. This website is a popular platform for freelancers to showcase their services.  
When it comes to virtual assistants, you'll find a vast array of services with varying prices. Now, unlike Fiverr, Upwork has a more dedicated page just for a virtual assistant.  
This page gives helpful tips on how to narrow down your search and find the right virtual assistant for your needs.  
How it works: Because there is such a large selection of virtual assistants on Upwork, you will want to narrow down your search according to tasks.  
For example, if you're looking for someone to manage your email list and customer issues, you can search for an assistant who provides customer service. The great thing about Upwork is that you can see how many jobs each assistant has successfully completed.  
Pricing: Again, we will see a wide range of prices on Upwork. The top-rated virtual assistants offer services ranging from $18-$70 an hour. So, you can really find services at any price that works for you. Upwork is great if you are willing to put in a little work to find a match. The pricing is affordable and there is a wide range of services.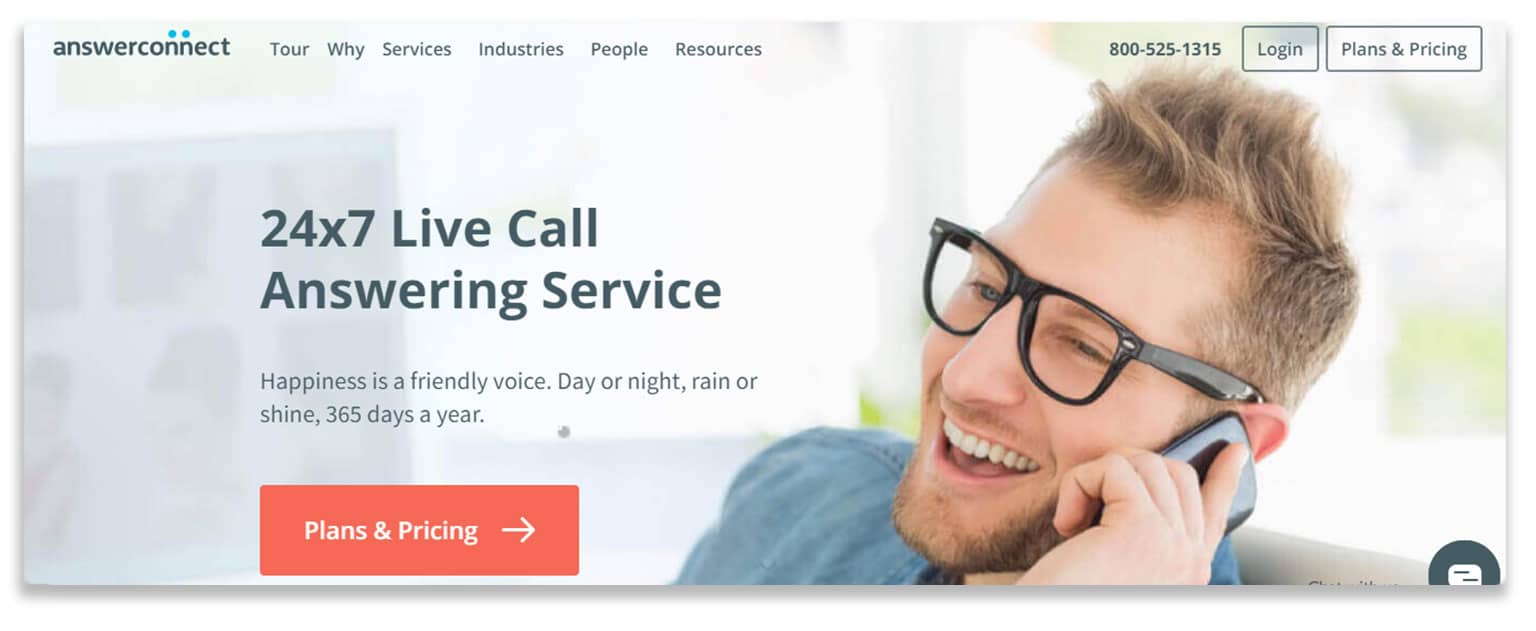 Description: This is probably the most specialized option on the list. Answer connect offers customer service and call handling services to businesses in a variety of industries. These assistants are available to answer calls up to 24 hours a day so that you never miss an important call.  
On top of that, you'll have access to multiple assistants who can handle multiple calls as a team. Your assistants can take orders, manage emails, capture lead information, and more.  
How it works: AnswerConnect offers a selection of services including small business phone answering, 24/7 live answering, after-hours answering, and customer support.  
Depending on the service you choose, you'll receive a team of phone specialists to help you handle incoming calls.  
Pricing: AnswerConnect offers a range of plans with different features. The basic plan starts at $149 per month for 100 minutes of phone services. This plan includes 24/7 coverage, appointment setting, and message taking.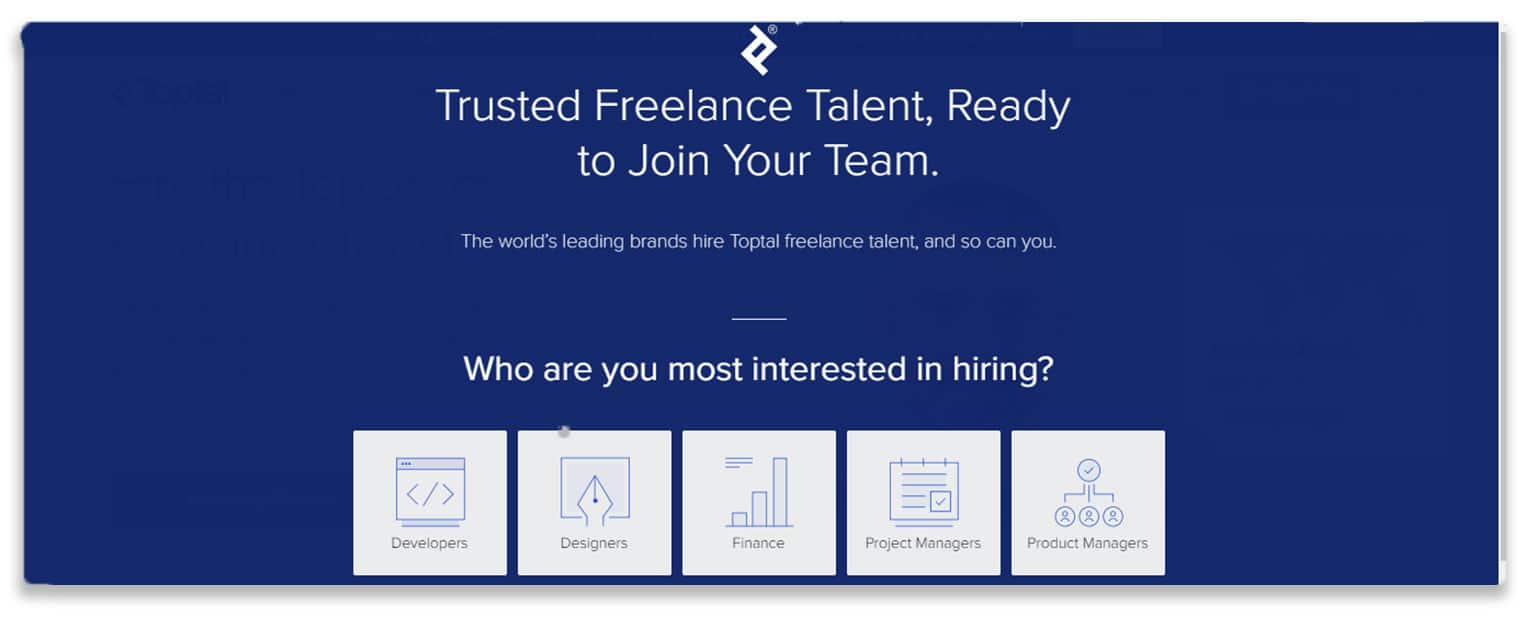 Description: TopTal, short for top talent, is a freelance website that claims to hire only the top 3% of freelance talent. Just like Upwork, you can find a selection of freelancers offering a range of services.  
If you're looking for a virtual assistant with highly technical skills Toptal is a good choice. You'll find that the virtual assistants on Toptal typically have impressive resumes with extensive experience.  
How it works: When you're ready to hire an assistant, the company will work with you to find out what you need from a virtual assistant.  
Using this information, you will be matched with an assistant within 24 hours. You can work with the virtual assistant for a short trial period before deciding if it's a good fit.  
Pricing: Prices vary according to the type of tasks you're looking for. For example, you are looking for a virtual assistant in design, the price ranges from $90-$200 per hour. This price range is fairly typical across the board for Toptal assistants. I would certainly categorize this as a premium option as the prices are on the high end.  
Conclusion:
Whether you're looking for someone to answer your customer calls or manage your email campaign, there are great options out there for you.  
With a wide range of pricing, you can find a virtual assistant with a fairly small budget. If the purse strings are tight, I would suggest checking out Fiverr or Upwork for affordable options.  
If you have a larger budget, Toptal has excellent options for highly skilled assistants. At the end of the day, if you find yourself strapped for time, hiring a virtual assistant is an easy and accessible solution.