11 Sites Like Fiverr for Freelancers (Alternatives)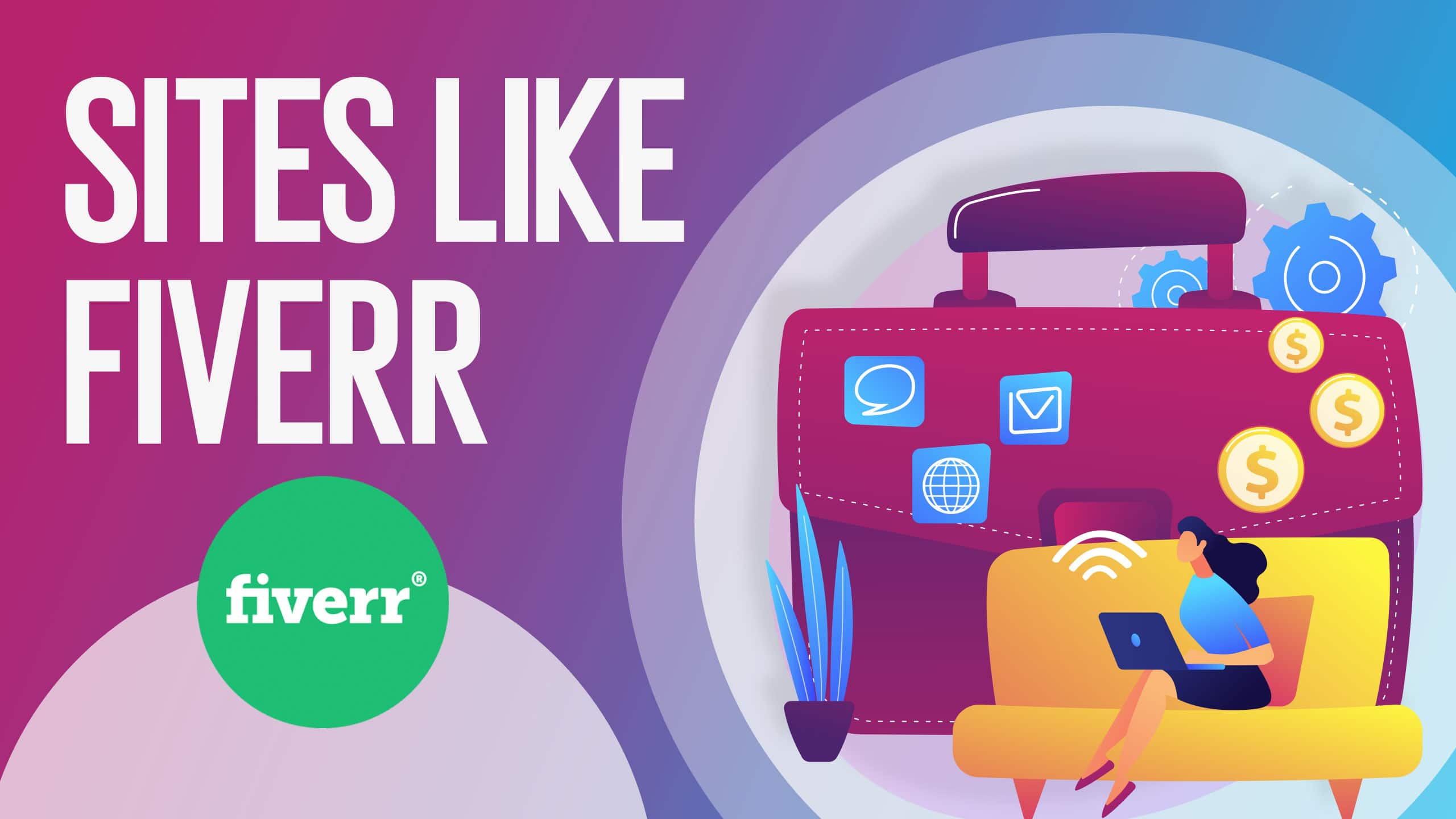 Fiverr is an incredibly popular freelancing platform where sellers can list just about any service you can think of. Over the years Fiverr has become of the most popular option for Freelancers, and for many business owners.
What is Fiverr?
Fiverr is a marketplace that supports the freelance or gig economy. Fiverr got its name by initially offering services for $5 but they've since expanded the available price range. If you're a buyer, you can purchase services ranging from writing to music and animation, just to name a few. Sellers can also list their services under several categories to make money online. Fiverr is easy to navigate and great for new business owners.

Benefits of using Fiverr
One of the best things about Fiverr is that you can find someone to do almost any job (writing, graphic design, logo design, or social media management). And while all of these tasks are important, they don't always require a costly solution. Fiverr does offer an option called "Fiverr Pro" that includes verified trusted freelances, and vetted for quality service.
Fiverr is a great place to knock these tasks off the to-do list quickly and cheaply, and for these reasons Fiverr is a great solution.
Is Fiverr good for freelancers?
Here's where it gets tricky. Fiverr is great for freelancers because you can list any service and get paid. The flip side of this coin means that there are hundreds of thousands of freelancers to compete with. Fiverr currently offers services from over 800,000 freelancers. That means you'll have to put in serious work to stand out. Freelancers starting on Fiverr will have to under-price their services to get initial purchases and reviews.
Do you need an alternative?
If you're an expert at what you do and offer high-quality work, you should consider alternatives to Fiverr. You may also want to consider alternatives to Fiverr if you offer a unique skill set. If you're seeking a highly technical or unique service, certain online freelance platforms cater to more specific needs. Whatever you're reason may be, utilizing multiple sites is always a good idea.
Top Fiverr Alternatives in 2021: 
11 Sites like Fiverr: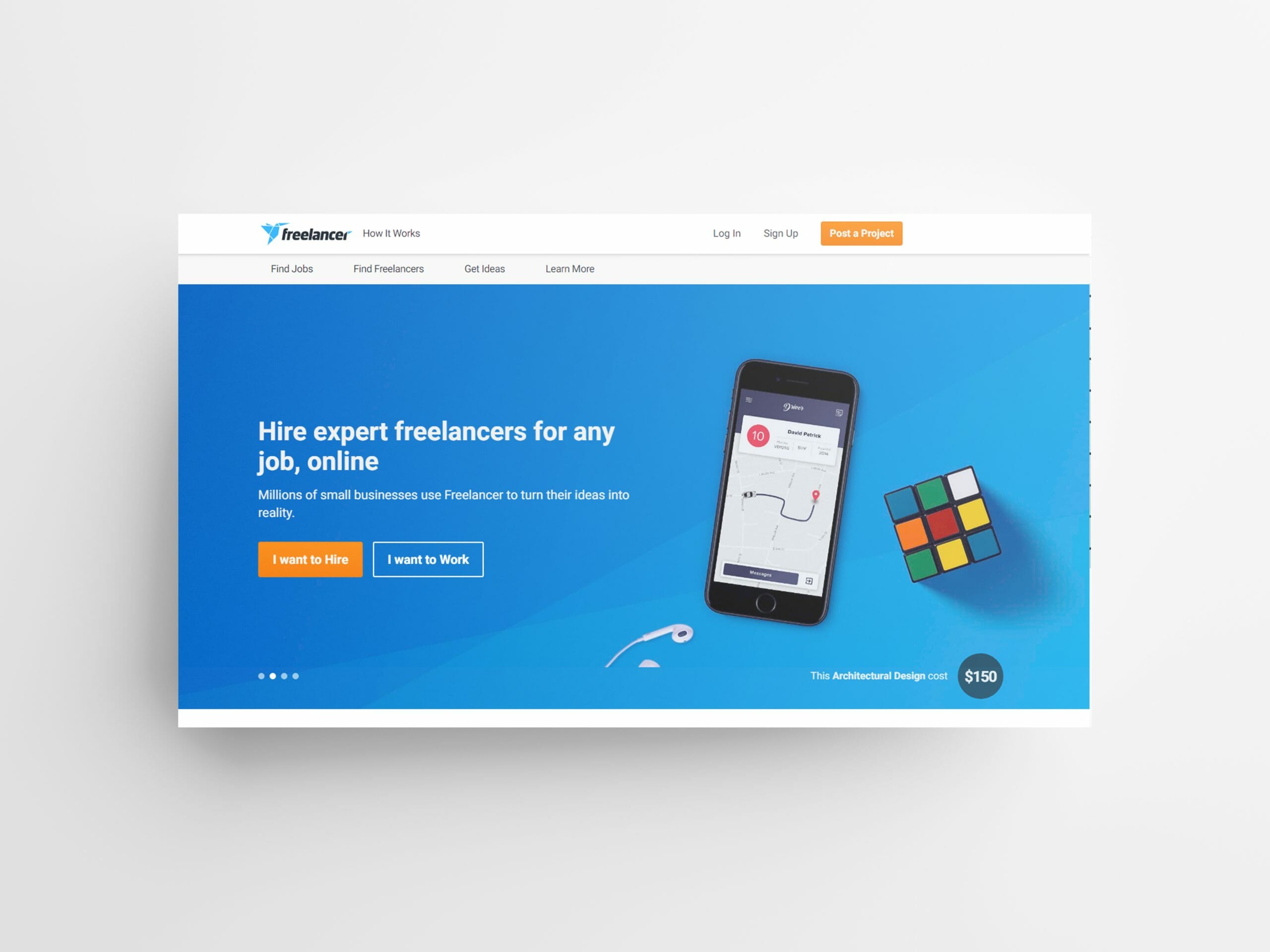 What is it? 
Freelancer.com is one of the best Fiverr alternatives. This site has 20 million freelancers offering services in a broad array of categories. Freelancer.com offers a good blend of high-quality work at lower prices. Buyers are given an array of tools to help sort through bids on projects.
There is a high volume of active job listings on this site, making it a great place for people with specific skill sets to find work. Freelancer.com is a great alternative to Fiverr since it offers similarly priced services. Overall, Freelancer.com is best for buyers on a budget.
How does it work? 
Freelancer.com utilizes several approaches to connect buyers and sellers. Buyers can post jobs for freelancers to bid on. In turn, sellers can post their services for buyers to check out. This double-pronged approach offers the best of both worlds.
If you didn't make the cut over at Upwork, never fear–Freelancer.com will welcome you with open arms. For freelancers, the vetting process is not as extensive, so if you're a beginner, this is the place to start building your online portfolio. On Freelancer.com you can post low-priced work and start getting gigs.
Who should use this site? 
Beginner freelancers who are worried about a vetting process.
Employers with short-term projects.
People buying and offering affordable services.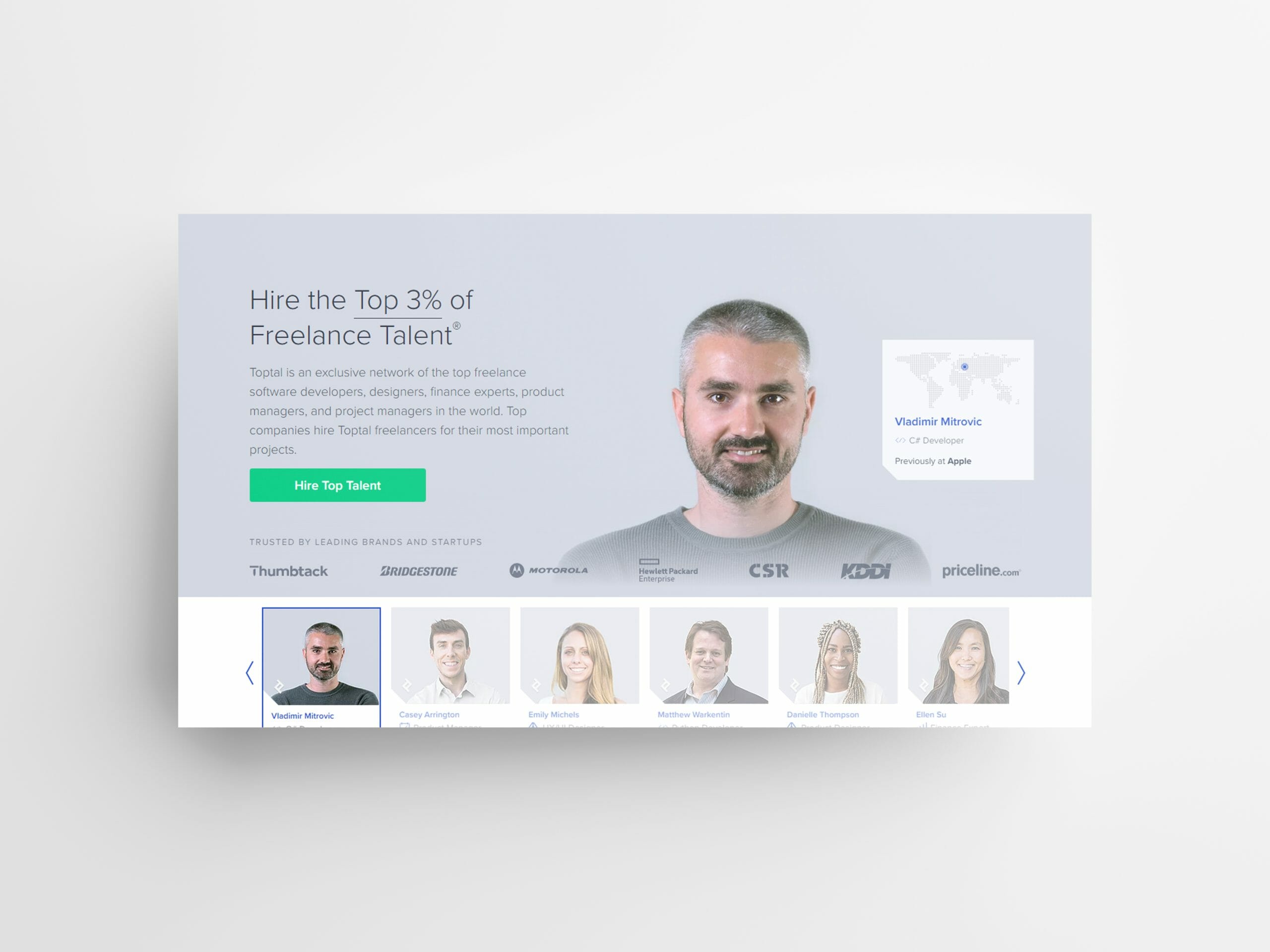 What is it?
TopTal is a solid choice on this list of Fiverr alternatives for online freelancing services. Toptal stands out from the crowd for one big reason: the quality of the freelancers. Toptal performs an extensive vetting process on each freelance applicant. This means that the freelancers you find on this site are experts at what they do. For freelancers, this means you can charge premium prices for your services.
How does it work? 
Freelancers undergo a rigorous application process to showcase their English speaking abilities, professional attitude, and skill set. Three percent of applicants will pass the screening process. Businesses are matched with an expert within a couple of weeks.
Freelancers will work for a two-week trial period once they are selected for a job. If it's not a good match, the company won't pay for services in the trial window, and Toptal will compensate the seller for the hours they worked.
Who should use this site? 
Employers seeking the best talent available.
Freelance workers who are fluent in English and experts in their field.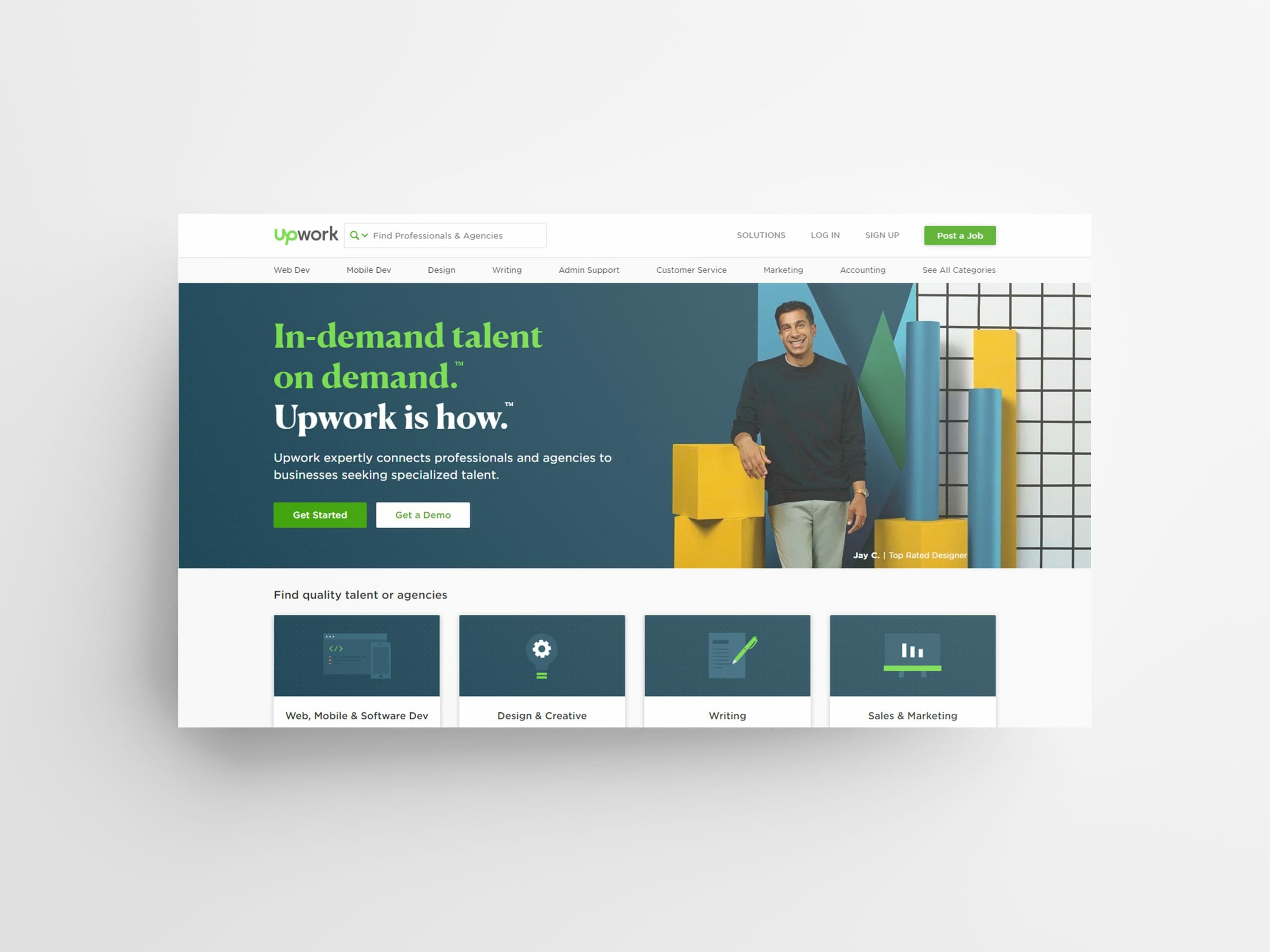 What is it? 
"Upwork vs. Fiverr" has become a popular topic of discussion as freelance websites grow in popularity. Like Fiverr, Upwork is popular, user-friendly and reliable. Upwork is one of the oldest and most established freelance websites on the internet. Upwork boasts 12 million freelancers, so like Fiverr, you'll have to work to establish yourself.
Upwork is great for sellers because you don't have to wait around to get an offer. Instead, you can take matters into your own hands, and apply to as many gigs as you desire. You can see how many people have "bid" on a job to understand your competition.
How does it work?
Employers on Upwork post potential jobs and freelancers apply to these postings. This differs from sites like Fiverr, where buyers browse through services offered by freelancers. Sellers are vetted before selling on this site. This is great for buyers as it means you'll recieve quality work. For freelancers, this means the competition won't be as intense once you're approved to sell.
Who should use this site? 
Sellers who like applying to gigs rather than waiting for offers.
Buyers looking for a range in price and quality.
People seeking and offering long term projects.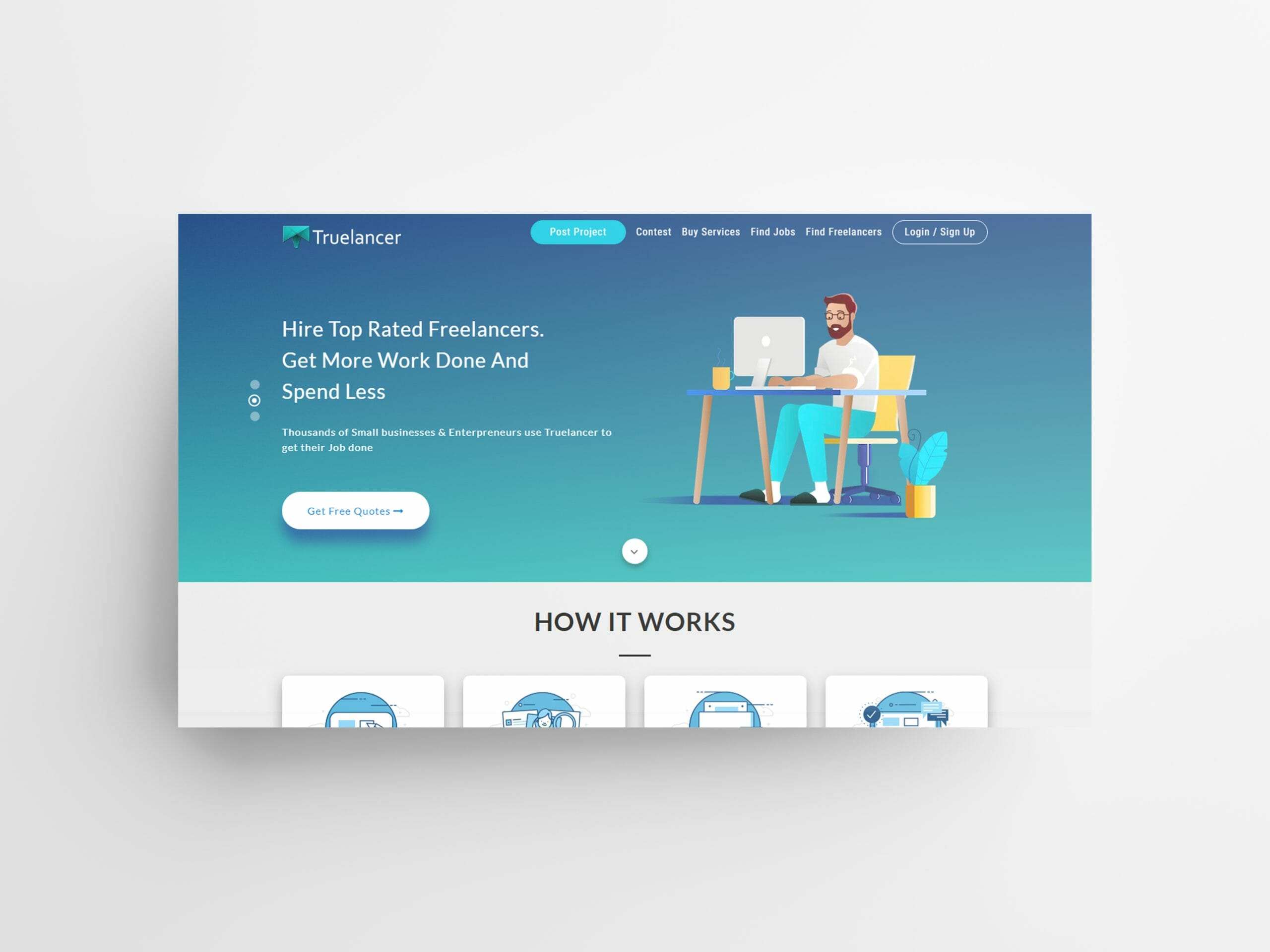 What is it?
TrueLancer has been around for less time than other Fiverr alternatives. TrueLancer focuses on providing a global platform for freelancers. Buyers can find affordable services offered by freelancers located around the world. Most of the sellers on TrueLancer are located outside of North America. If you're a freelancer, this site is great if you are new and need to quickly build a portfolio.
How does it work?
Sellers can post their services under a selected category. Buyers can also browse through categories and find freelancers with the skills to complete a given project. Prices are listed clearly on each thumbnail as you search through profiles.
Who should use this site?
Buyers looking for fast, cheap work and who are less concerned with quality.
Sellers with little experience who want to build a portfolio.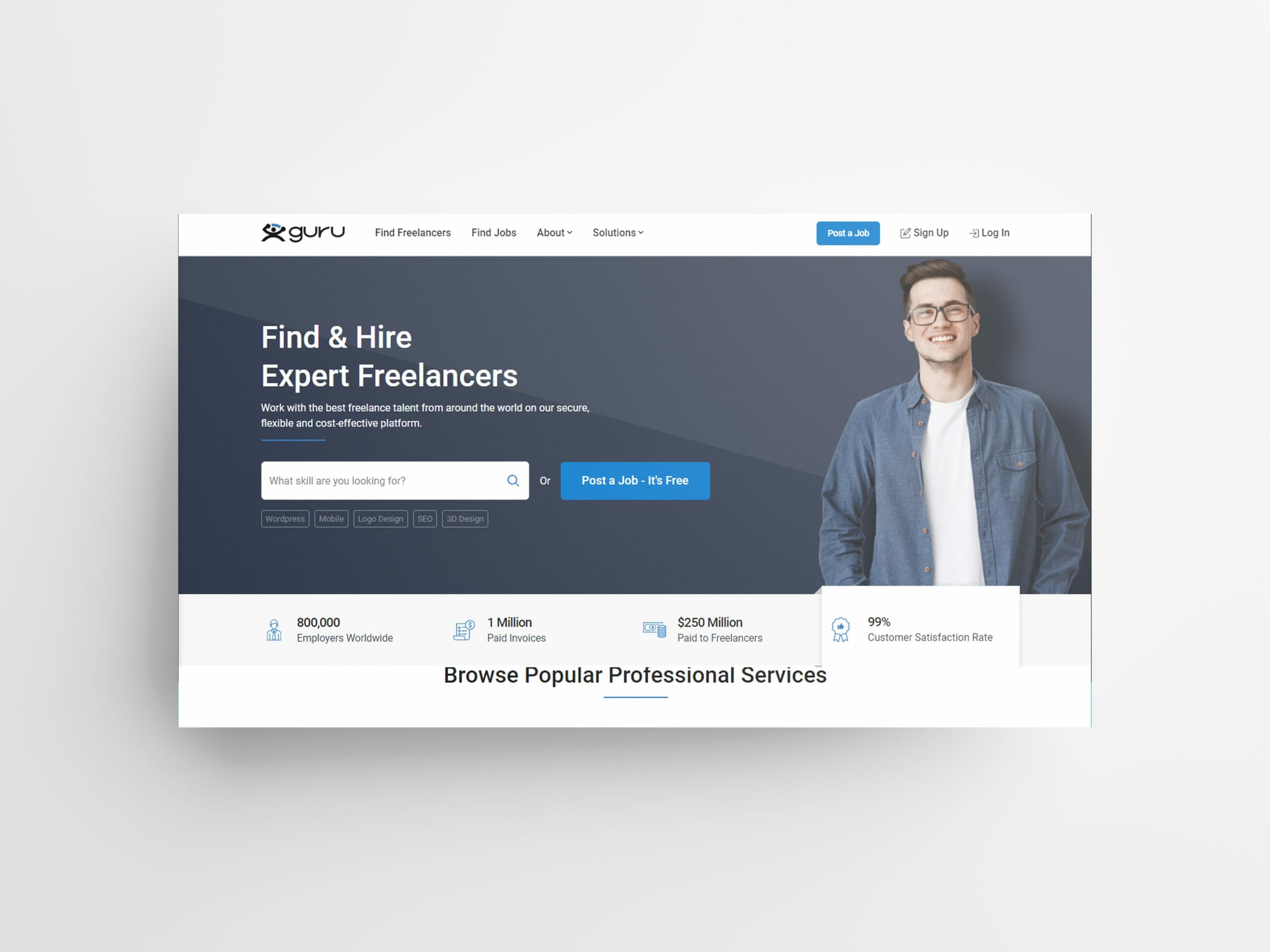 What is it?
Guru is one of the top Fiverr alternatives on the internet. This website effectively connects clients with highly skilled freelancers. Guru also allows users to search for postings according to geographic region and lists jobs and services under several categories.
Guru has a large enough database for buyers to search through, but not so large that freelancers get lost in the shuffle. Like other sites, the freelancers on this site are typically very experienced and provide high-quality work for clients.
How does it work?
Both sellers and buyers can post on Guru. Sellers can create profiles and list their services under different categories. Buyers can post job listings and have the option to upgrade their posts to the front page of the search. Once a buyer has chosen a freelancer, all they have to do is sign a contract and get to work.
Who should use this site?
Clients and freelancers who prefer long-term contracts.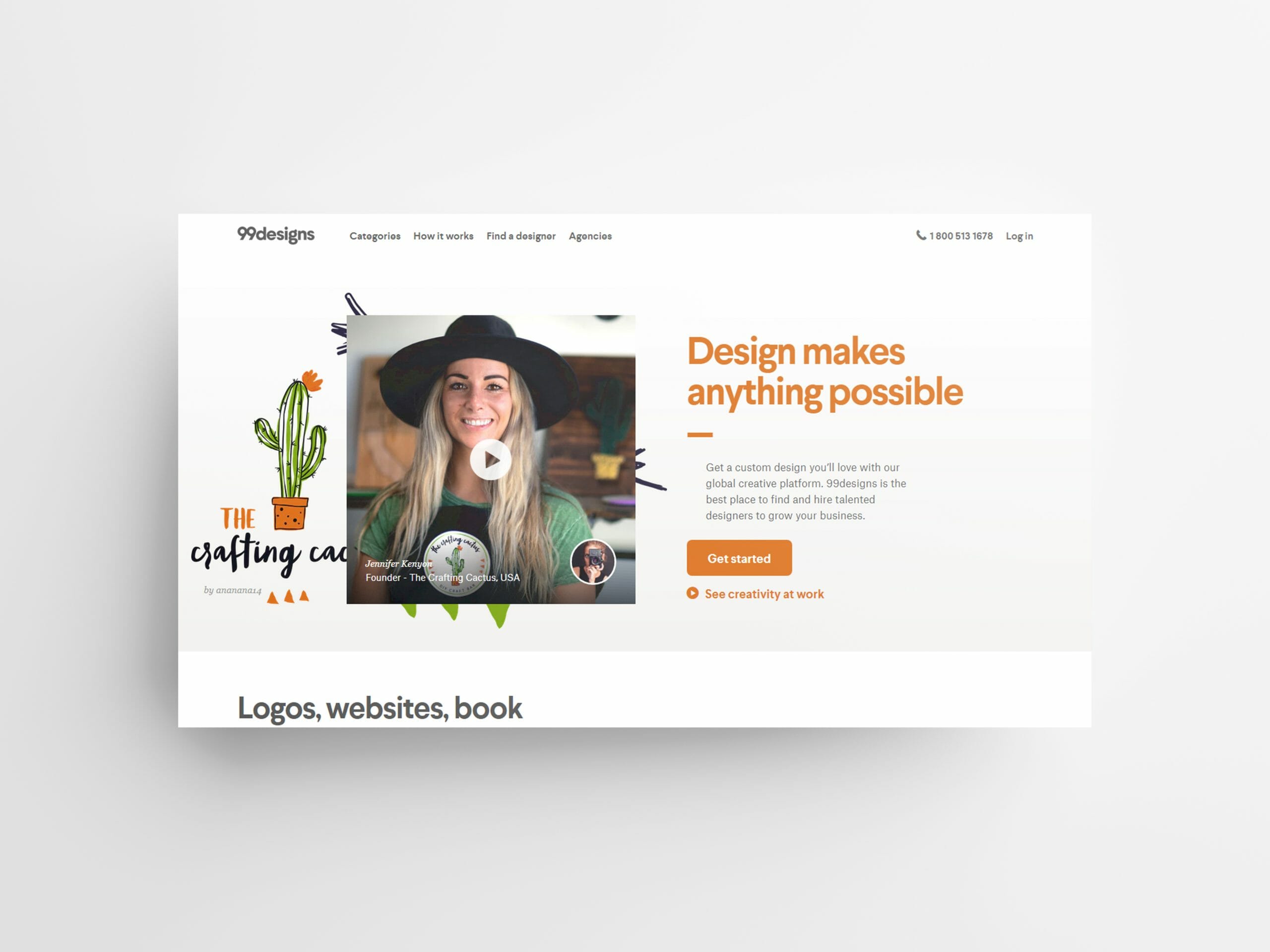 What is it?
As the name suggests, 99Designs is a freelance website for designers. 99Designs is a good option if you're seeking quality alternatives to Fiverr. 99Designs offers a large toolkit for both freelancers and employers so that both parties are more successful. For Freelancers, this website also provides several tutorials and access to interviews with successful designers. If you're an employer, this website gives you tips on how to best utilize the freelancer.
How does it work?
99Designs uses a unique approach to matching buyers and sellers. Buyers can post a design job with specific parameters. Designers will then create a design and submit their work. The client can choose from a selection of custom designs and pay for the one they like the most.
Who should use this site? 
Buyers who want to choose from customized designs.
Designers who are skilled and confident in their work.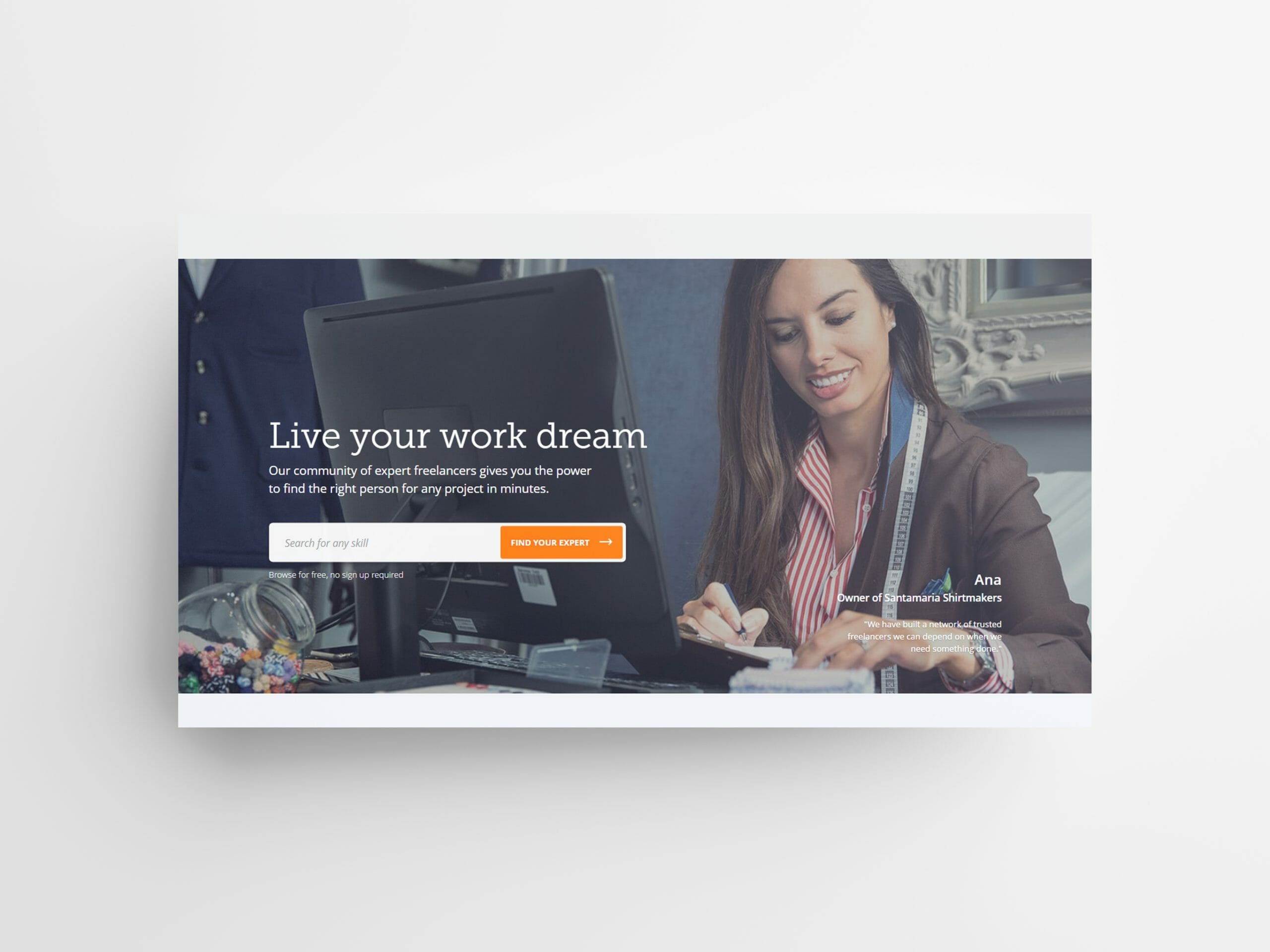 What is it?
Peopleperhour is a website that quickly connects buyers to freelancers around the world. This UK based website provides a platform for business to easily connect with sellers with the right skill set. Freelancers can list services under a variety of categories and get matched with potential employers.
How does it work?
Peopleperhour uses a 'by-the-hour' payment system. Clients will pay sellers at an hourly rate to complete a project. This website uses a special algorithm to match buyers and sellers with ease. Once a freelancer has been contacted for your project, they can submit a tailored proposal.
Who should use this site? 
Buyers and sellers seeking short term projects.
What is it?
Kolabtree may be the most unique out of all of the Fiverr alternatives. Kolabtree is a website that caters exclusively to the top freelance scientists and researchers. All of the sellers on this site are academics with extensive science and research backgrounds. Nearly all of the sites listed here are catered towards writing, design, online marketing, and tech making this website stand out from the crowd.
How does it work?
Like other similar websites, Kolabtree has potential employers list jobs with specific parameters. Researchers and scientists can then bid on projects. Clients then choose from the list of qualified applicants.
Who should use this site? 
Freelancers with the proper science or research background.
Businesses who would like to conduct a study or research project.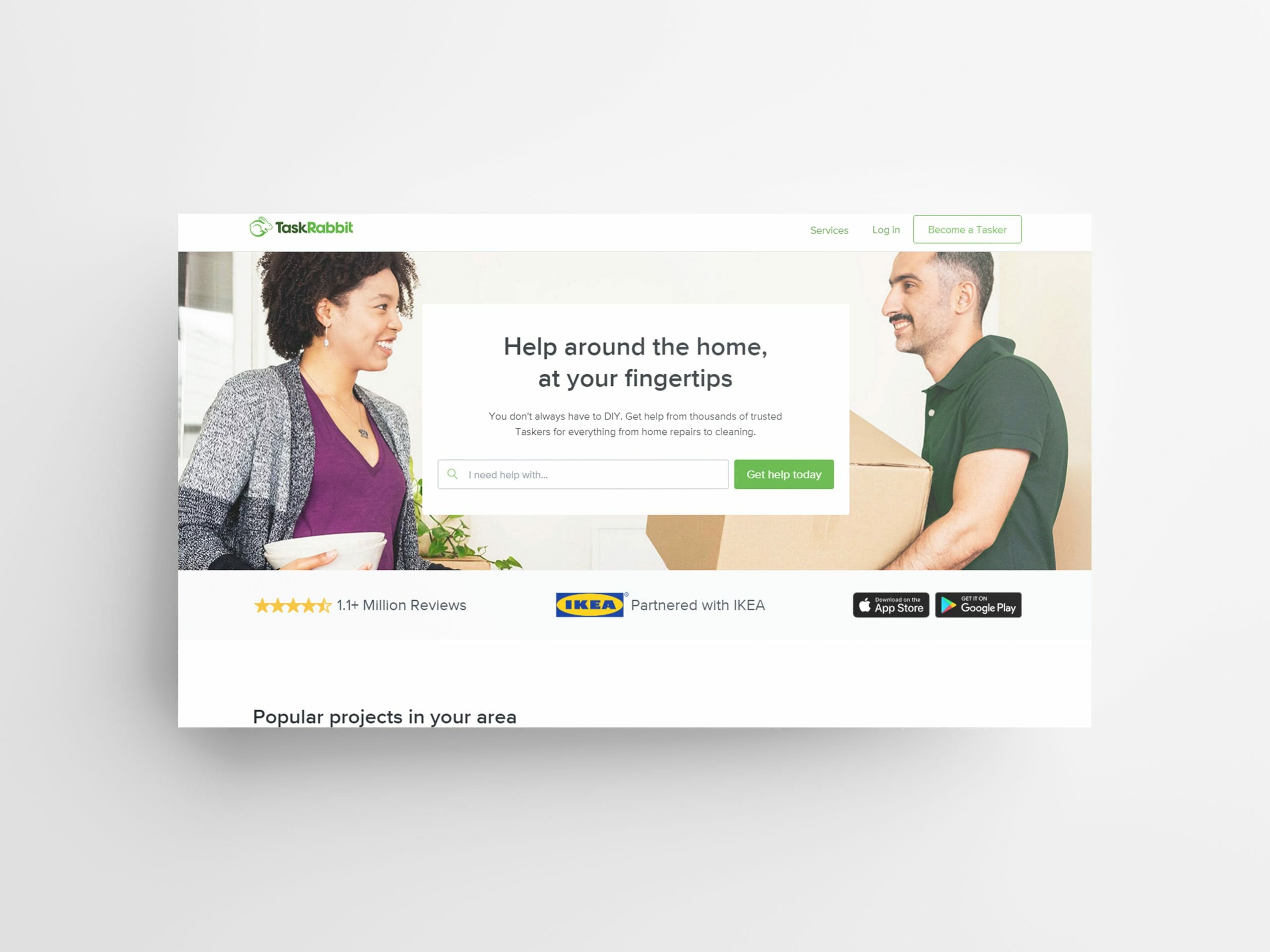 What is it?
Taskrabbit is best known for providing extremely fast service. Buyers on Taskrabbit can find the right person for their job in a single day. Taskrabbit differs from Fiverr in that you can find jobs for everyday tasks such as yard work, grocery shopping, house cleaning, and other day-to-day chores.
How does it work?
Users can select the job they'd like done from a list of services. Next, they'll choose the time they need the task done. The website then matches users with qualified Taskers. Users can choose from the list of Taskers according to their service rates.
Who should use this site? 
Freelancers with hands-on skills seeking employment online.
Buyers seeking assistance in day-to-day tasks.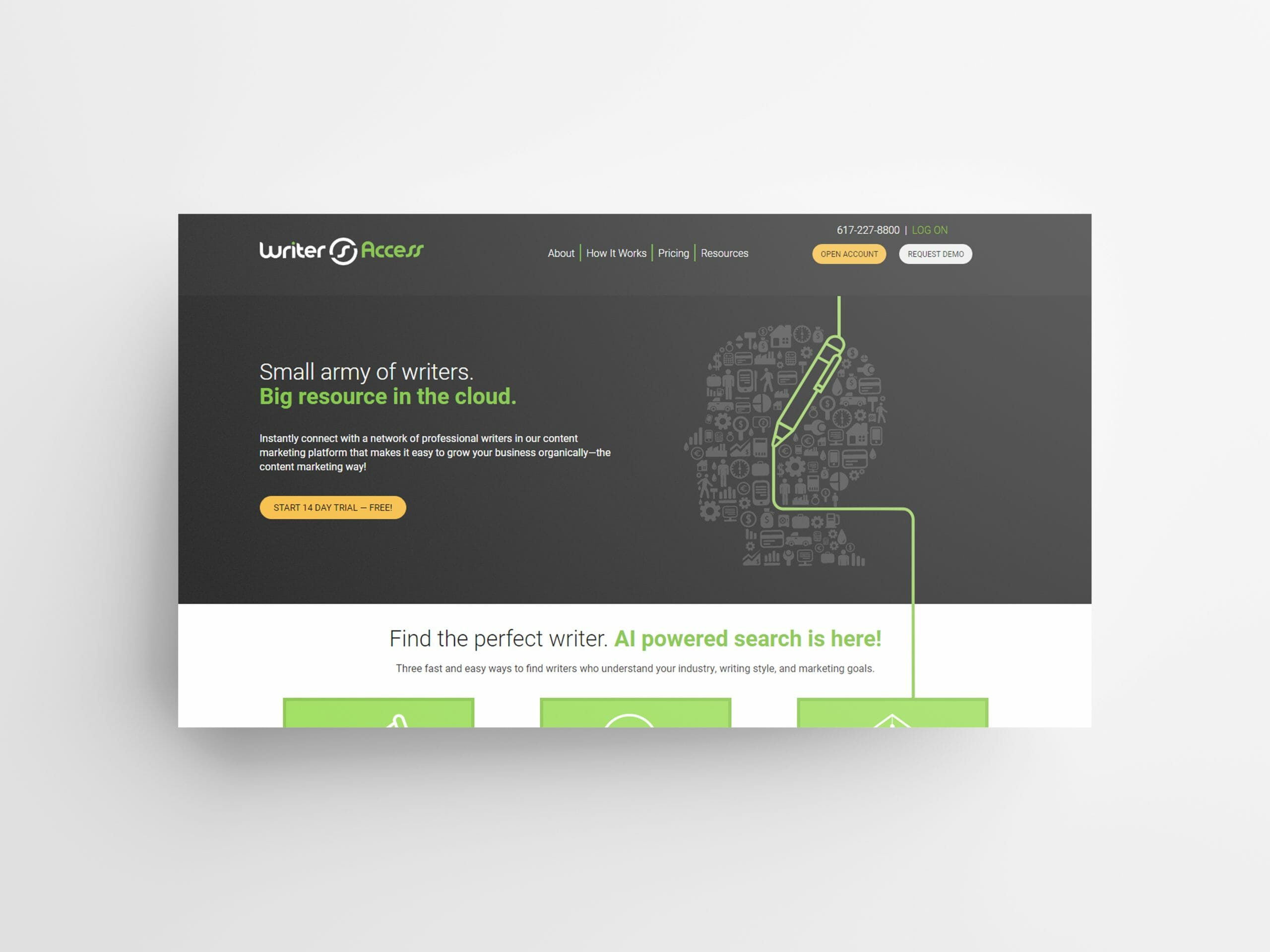 What is it?
WriterAccess is a platform for writers, editors, proofreaders, translators, content strategists and any other skill related to the writing process. This is the best Fiverr alternative for clients who need quality content that can be published on their platform. Writers are given a toolkit that enables them to create beautiful content for the client.
How does it work?
Sellers on this site will create a portfolio of their work for clients to check out. Prospective buyers can browse seller profiles and review their work to choose the best person for the job. Sellers are given reviews each time they complete a job, which aids in future hires.
Who should use this site? 
Freelancers with specialized skills relating to writing or online marketing.
Clients in need of specific writing services seeking the top talent.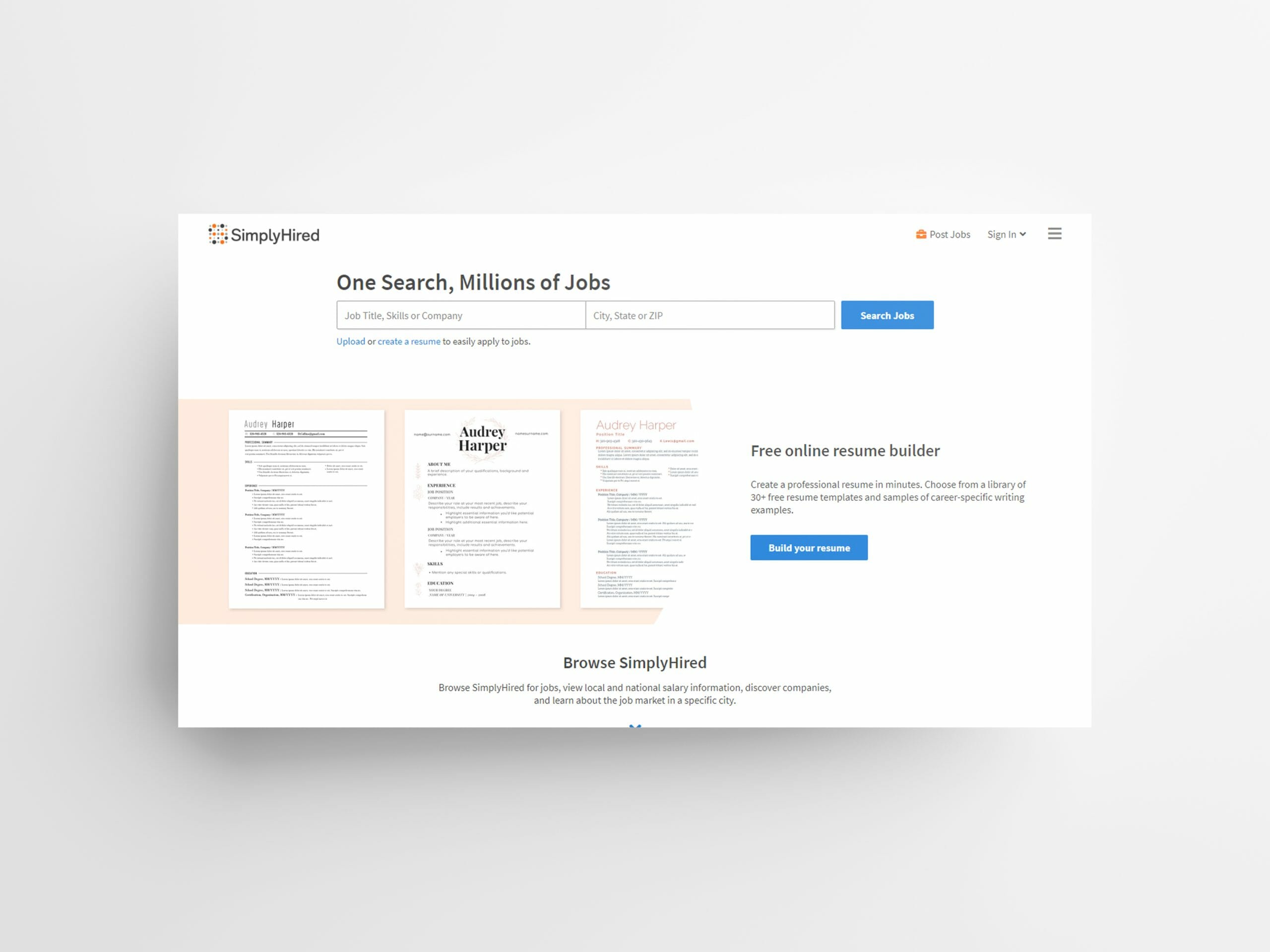 What is it?
Simplyhired is a little bit different from the other sites on this list. Unlike Fiverr, this site does not exclusively cater to freelance work. This site operates much like a classic job listings website. As such, you can find jobs in any category, including freelance work. If you're new to freelancing and aren't ready to jump in headfirst to a site like Fiverr, this is a good place to start. You can browse postings for jobs without even making an account.
How does it work?
If you're looking for work, this one is easy. Just visit the website and use the search tool to find exactly what you're looking for. If you want to post a job, you can create a membership. Simplyhired will provide you with the tools to create the perfect job post.
Who should use this site? 
Those new to freelancing who want to test the waters.
Employers who want to reach a large database of skilled workers.
Conclusion
Fiverr is and will remain an excellent choice for both buyers and sellers in the freelance market. However, there are several great alternatives for people who have a specific skill set or project. If you're a buyer, consider the parameters of your project, whether it's long or short-term and the level of quality you're looking for. Freelance workers should understand what they have to offer and work with a site that promotes your skillset. With so many alternatives to Fiverr available, it's easier than ever to find exactly what you're looking for.