11 Best Alternatives to Fiverr for Freelancers and Business in 2022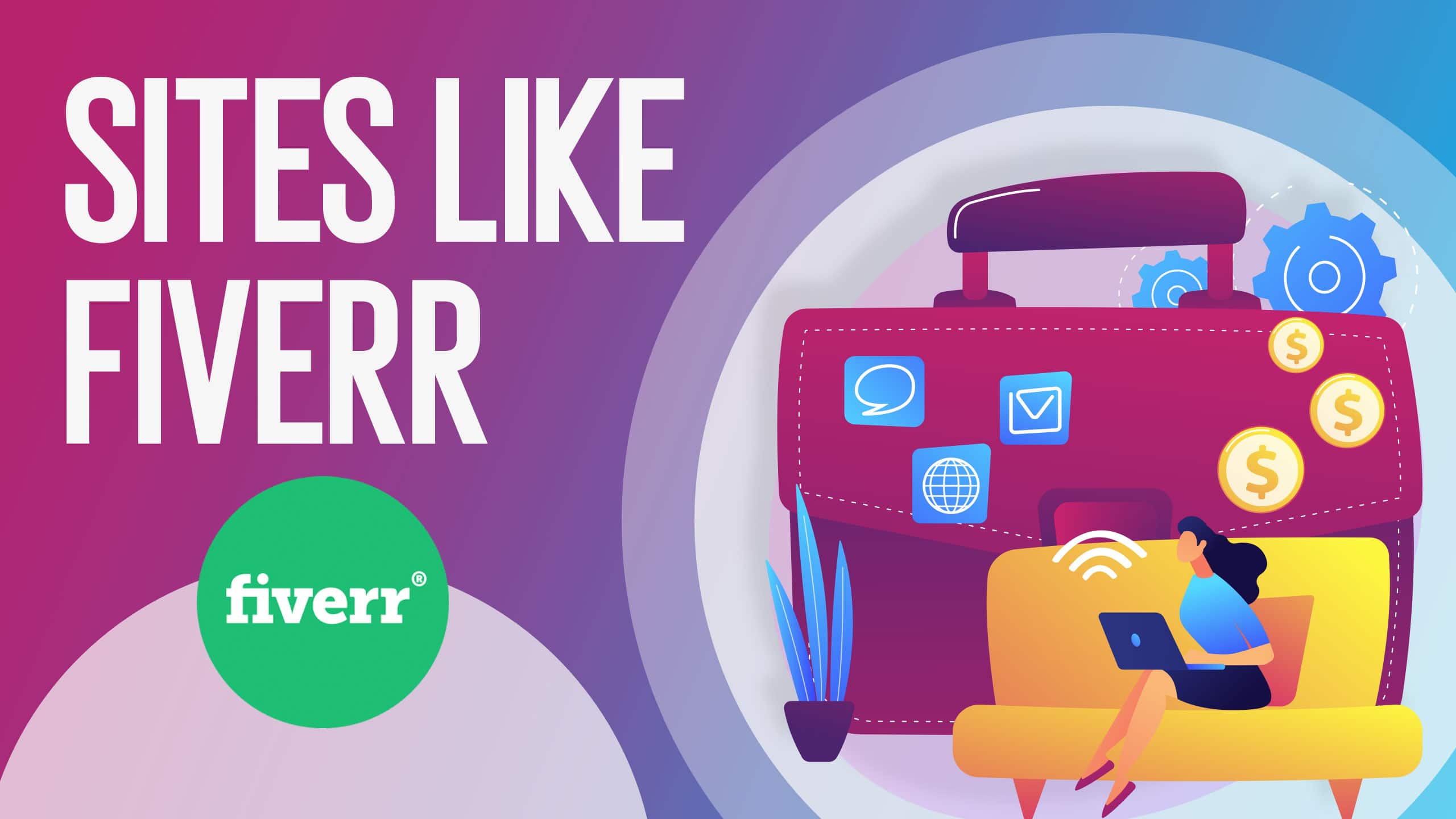 Freelancing is an excellent way to monetize your expertise, build a side hustle, and supplement your primary income. The freelance economy is rapidly growing and Fiverr has become a popular freelance marketplace. Available freelance services range from web development and web design to graphic design to video editing to copywriting and digital marketing.
Fiverr is a great option for employers looking to hire freelance talent, as well as skilled professionals looking for freelance jobs. The freelance platform does a good job of balancing quality and affordability. Fiverr offers freelancers a simple and fast way to build an impressive portfolio.
However, there are certain drawbacks with Fiverr. It lacks a comprehensive vetting process, does not allows for contact outside of Fiverr, and charges 20% commission fees for all work. For these reasons, many freelancers turn to Fiverr alternative sites like Upwork and Freelancer.com. They typically offer more security and a better payment structure.
In this article, we'll take a look at the best Fiverr alternatives for both beginners and experienced freelancers in 2022.
What is Fiverr?
Fiverr is a freelance marketplace that supports the gig economy. The company has a global footprint, connecting businesses with on-demand freelance job seekers from all over the world.
Freelancers can list professional services across a variety of job categories, like web design, digital marketing, software development, search engine optimization (SEO), content creation, and more. If you're a buyer, Fiverr offers an affordable outlet for hiring freelancers and getting high-quality work.

Benefits of using Fiverr
One of the best things about Fiverr is that you can find someone to do almost any job (writing, graphic design, logo design, or social media management). While all of these tasks are important, they don't always require a costly solution. Fiverr is a great place to knock these tasks off the to-do list quickly and cheaply, and for these reasons Fiverr is a great solution.
Is Fiverr Good for Freelancers?
Here's where it gets tricky. Fiverr is great for freelancers because you can list any service and get paid for those freelance jobs. This also means that there are hundreds of thousands of freelancers to compete with. Fiverr currently offers services from over 800,000 freelancers. That means you'll have to put in serious work to stand out. Freelancers starting on Fiverr will have to under-price their services to get initial purchases and reviews.
Do You Need a Fiverr Alternative?
If you're an expert at what you do and offer high-quality work, you should consider alternatives to Fiverr. You may also want to consider sites like Fiverr if you offer a unique skill set. If you're seeking a highly technical or unique service, certain online freelance platforms cater to more specific needs. Whatever you're reason may be, utilizing multiple sites is always a good idea.
Best Fiverr Competitors in 2022: 
11 Sites like Fiverr:
Conclusion
Fiverr is and will remain an excellent choice for both buyers and sellers in the freelance market. However, there are several great alternatives for people who have a specific skill set or project. If you're a buyer, consider the parameters of your project, whether it's long or short-term and the level of quality you're looking for. Freelance workers should understand what they have to offer and work with a site that promotes your skillset. With so many alternatives to Fiverr available, it's easier than ever to find exactly what you're looking for.