Best Affiliate Programs With High Payouts in 2022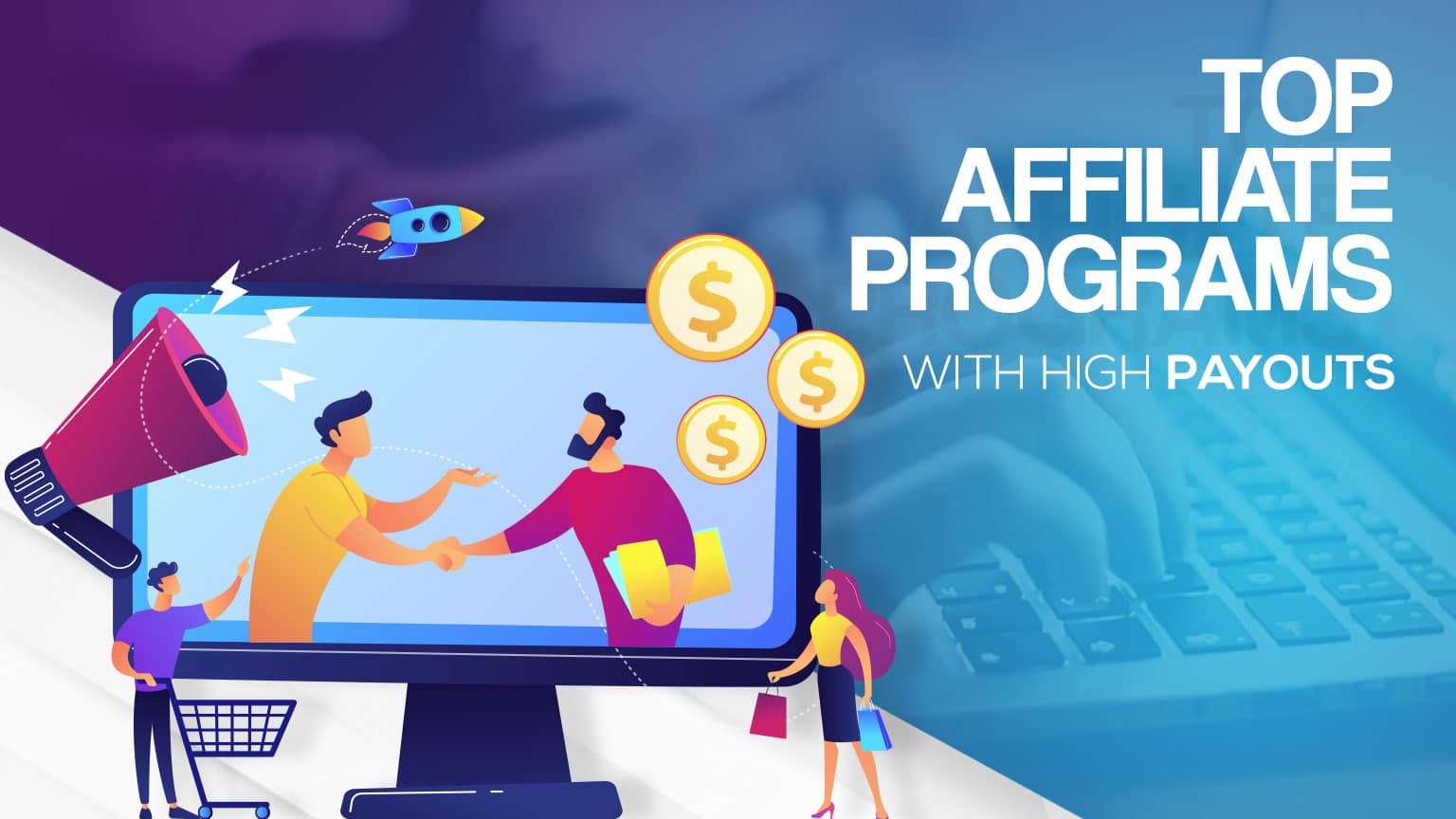 If I had to guess why you're here, I'd say you're after one thing: passive income.
Wouldnt it be nice to wake up to affiliate commissions like this?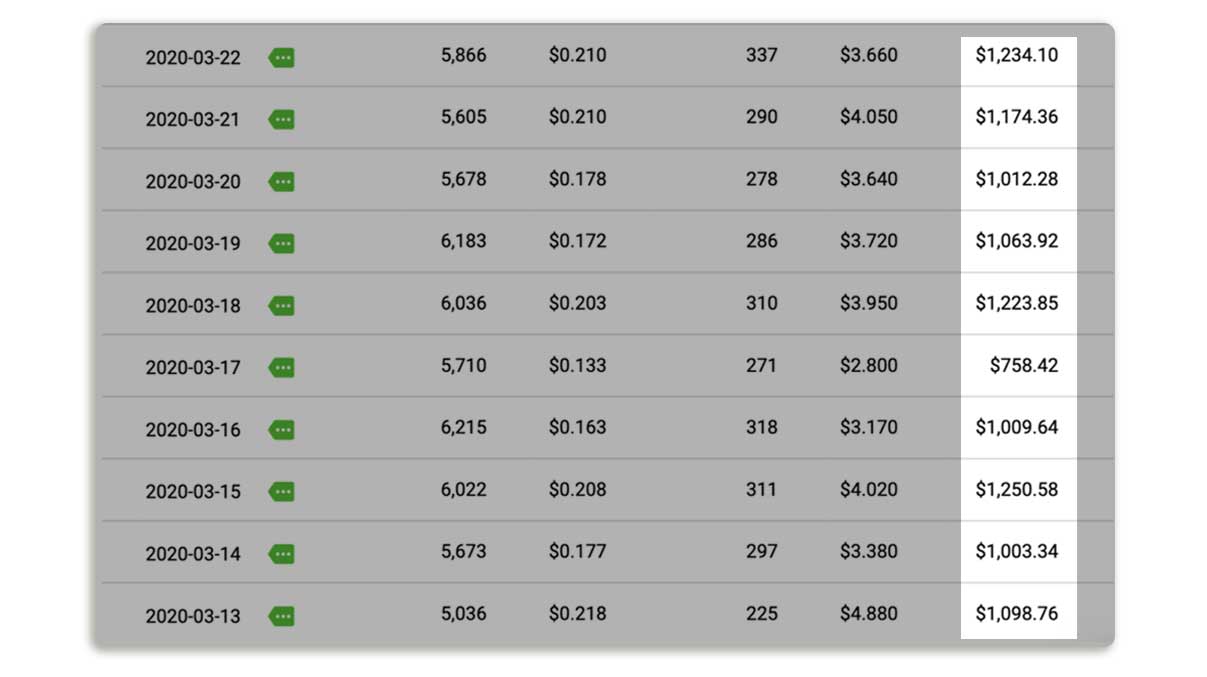 If the answer is yes– and why wouldn't it be– affiliate marketing should be the first step you take in your mission to make money online.
So, let's get right into it. In this article, I'll explain to you what affiliate programs are and how to pick the right one. Then we'll go over the best affiliate programs in the game.
If you want to learn how to start your own blog and make big money then keep reading. You can read my guide on or my guide on how I made over $500k with a blog.
What are Affiliate Programs?
Alright, so what is affiliate marketing anyway? Forbes Magazine has summed it up quite nicely, 
"When you sell anything for anyone else and you receive a commission for it, you're marketing as an affiliate. You're not just a salesperson working for that company. You're independent and on your own. There are no thresholds that need to be met. But the more you sell, the more you earn." 
The power of affiliate marketing should not be underestimated. In 2021 alone, affiliate marketing spending is projected to be at $6.82 billion.  
Do not underestimate the power of affiliate marketing. In 2021 alone, affiliate marketing spending will be $6.82 billion.
Affiliate programs are where companies find and work with their affiliate marketers. There are affiliate programs for pretty much any category you can think of.   
Because there are so many options out there, sometimes it's easier to register with an affiliate network — a website that aggregates several programs into one place.
RELATED: Check out the top affiliate programs in real estate 
How to apply to affiliate programs?
As you begin applying to affiliate programs, it's good to diversify the pricing strategies of the products you choose.
There two ways to make consistent money with affiliate marketing: recurring payments and high-ticket items. Here's what that means:
Recurring payments:

These are commissions for products based on a subscription service. You can earn a commission of the sale for the lifetime of the subscription and when they renew. 

 
High-ticket items:

Big money comes when you promote high-end products. Would you rather make 35% on a $400 sale or a $20 sale? The answer is pretty obvious. However, high ticket items tend to convert at a much slower rate, so we want to diversify with recurring commissions.
How to Pick an Affiliate Program
The big question– how do you choose the best affiliate program? Here are some easy tips to get you started:
Choose an affiliate program that fits your brand
Only choose products that represent your niche
Read the fine print closely. Understand the commission, cookies, and payment schedule.
Do the research and make sure it's a trustworthy affiliate program
Choose products that you actually like
Now that we've covered the basics let's get down to business. Here's a list of the best affiliate programs and networks with high payouts.
🌐
Web Hosting Affiliate Programs
🖥️ Website Builder and Software Affiliate Programs
❤️ Dating Affiliate Programs
🐶 Pet Affiliate Programs
Check out more Pet Affiliate Programs
🏡 Real Estate Affiliate Programs
Check out more Real Estate Affiliate Programs
✈️  Travel Affiliate Programs
Check out more Travel Affiliate Programs
💳 Credit Card Affiliate Programs
Check out more Credit Card Affiliate Programs 
📶 Best affiliate Networks
The following programs are large affiliate networks that offer a vast array of products to choose from. Unlike the programs we just went over that offer limited products, these networks often encompass thousands of companies and products that you can promote.
If you join an affiliate network, you'll find it a practice in constraint. Yes, there are hundreds of products to choose from, but you should still focus on the ones that best fit your niche.
Conclusion
As you've probably gathered, there's a lot to consider when it comes to affiliate programs. The best thing you can do is to understand the commission rates, how long the cookies last, and the payment schedule.
Make sure to select an affiliate program that you respect and that fits your niche. Last but not least, choose products that are both subscription-based and high-ticket for the best results. Once you get the hang of affiliate marketing, you're on your way to earning a passive income.
FAQ 
How to find affiliate programs?
Check to see if your favorite brands have affiliate marketing programs. Sign up for an affiliate partner for access to hundreds of affiliate programs.
How do affiliate programs work?
Affiliate programs are platforms through which companies work with affiliate marketers. These affiliate networks pay affiliate marketers a commission for successfully referring a customer to their product.  
How to get approved for affiliate programs?
Each affiliate program has different requirements. Review the program requirements and complete the application process.