TikTok Marketing: Everything You Need to Know (Guide)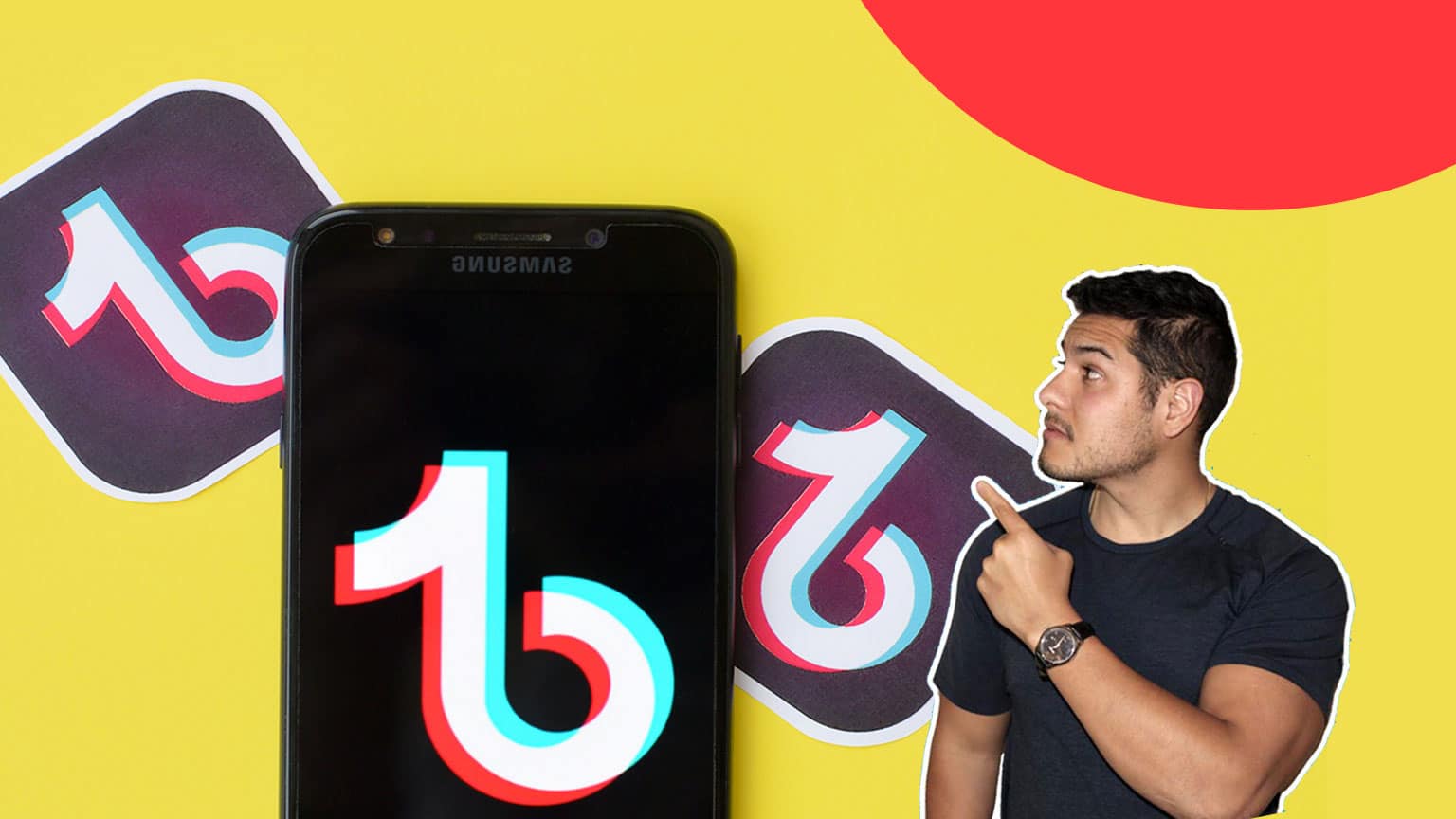 There are a few apps that are widely considered to rule the world of social media. Apps like Facebook, Instagram, and Snapchat have enjoyed a long and fruitful reign over all that is social media. Well, there's a new app on the scene and its name is TikTok.  
TikTok is an absolute powerhouse when it comes to social media and user engagement. Within just two years of becoming available in the US, TikTok has surpassed Snapchat in user interest. According to a report from Hootsuite, TikTok is now the 6th largest social network in the world, coming in just after Instagram, and the most downloaded app of 2021. 
Just take a look at this Google Trends graph comparing user interest between Snapchat (in red) and TikTok (in blue).  Needless to say, this all presents some potentially profitable opportunities for business and marketing.   

(screenshot from Google Analytics)
I've created this comprehensive guide where I'll show you how to make an account on TikTok, create compelling content, get more followers, and understand the TikTok algorithm. Let's get started.
What is 
TikTok
?
TikTok is a social media app that was created by Beijing based-company, Byte Dance, back in 2016. The app became popular in China before it hit the US market in 2018.  
So, what is TikTok exactly? Put simply, TikTok is a social media platform that allows users to create short video clips. In a typical TikTok video, you'll see several super short clips spliced together and accompanied by a TikTok soundtrack. The videos range from 15-60 seconds in length.  This resulted in lots of dance videos that went viral overnight, 
It sounds like a fairly simple format, right? Well, you'll see when you check out the app, but this format turns out to be one killer combination.  
TikTok users are bursting at the seams with creative videos often going viral when other users "lip-sync" an original video.  
The potential for content visibility is absolutely phenomenal on TikTok. It should come as no surprise that short, highly interactive videos are the type of content people love sharing.  
And even if you dont own a business, you can use TikTok to build an email list and send people affilaite marketing offers using email automation tools
To top it all off, TikTok videos often have an element of comedy that makes the app downright addictive. So, now that you understand the power behind TikTok let's talk about how you can start one for your business.  
And if you are already making money on Instagram, then monetizing TikTok should be a similar process.
How to start a 
TikTok
 for Business:
With all of those stats fresh in your mind, you are probably ready to hop on board with TikTok. If you thought TikTok was just a lip-synching app, you would be wrong. The app has morphed into a full-blown short-video app and the creative possibilities are endless.  
RELATED: Creative ways to make money online
There are several benefits to starting a TikTok account for your business: 
There's a huge built-in user base of over 800 million people to cater to

 

It's the best platform to create shareable content

 

The users are highly interactive with content

 

You can easily see what your audience likes based on comments

 

People typically watch the full video

 

Your content is displayed in full-screen format

 

The videos translate well on other platforms

 

41% of TikTok users are Ages 16-24 according to Oberlo. 
How to Set Up a 
TikTok
Account (Steps) 
First, download the TikTok app from the App Store or Google Play.
Sign up using Facebook, Google, or Email.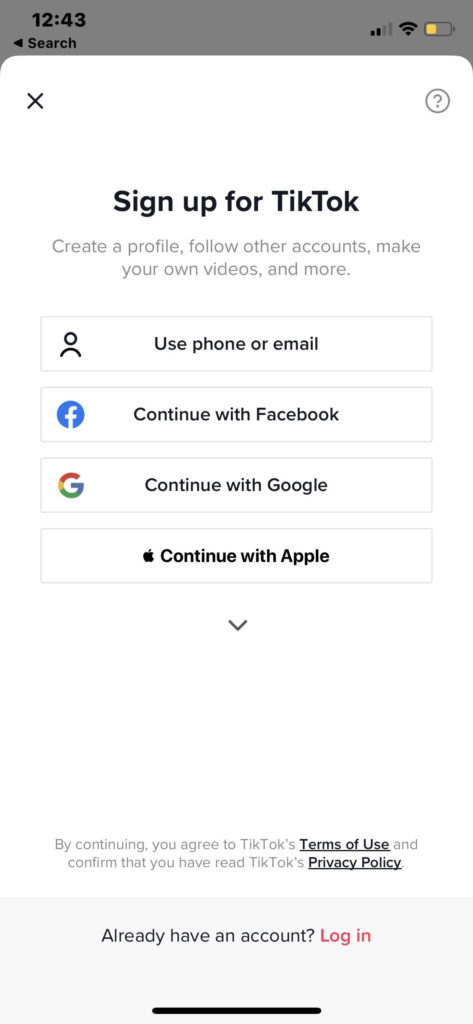 Click "Sign Up" and create a username and password: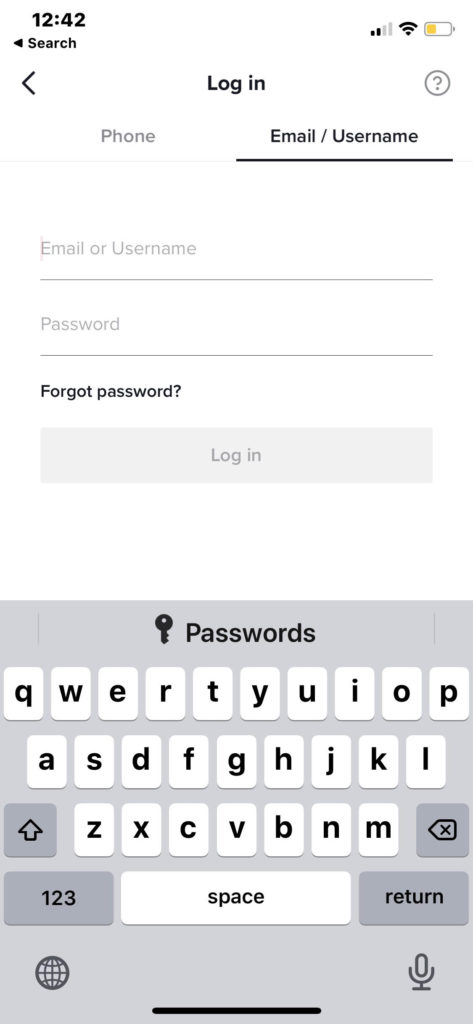 Select "Edit Profile" to add a profile picture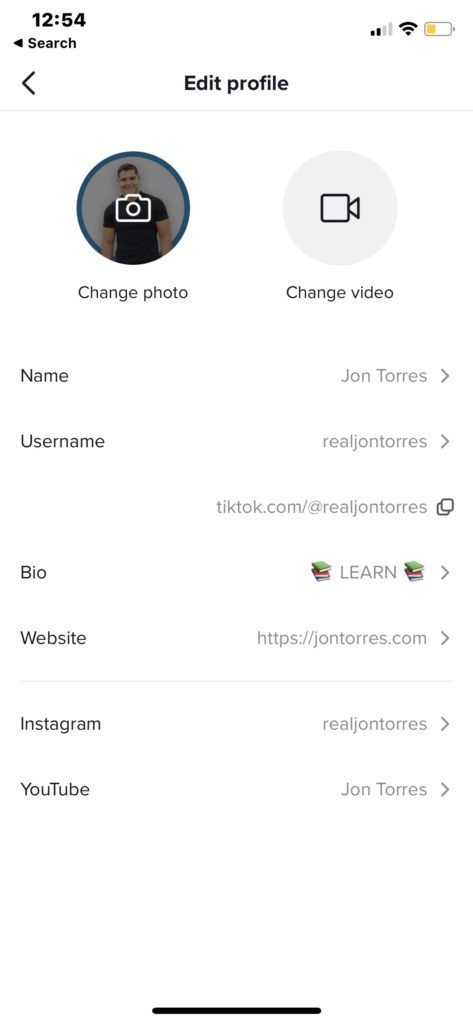 Add a bio describing your business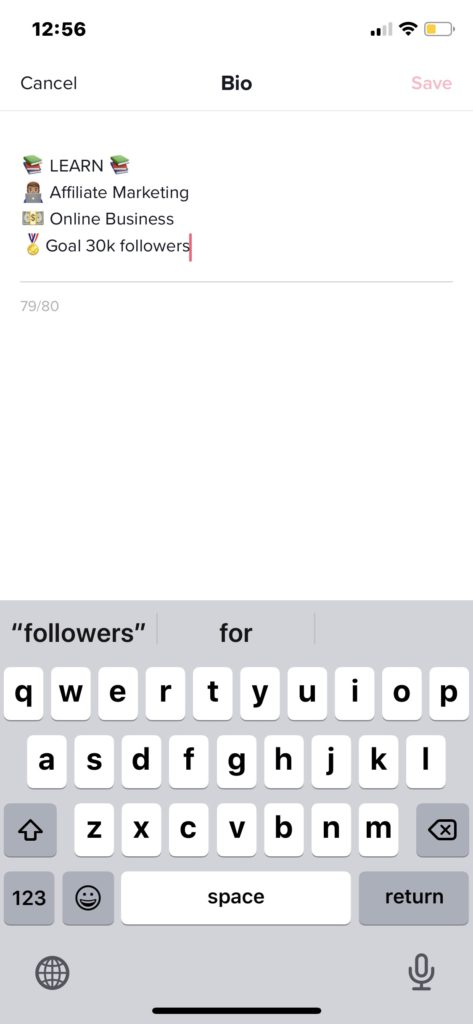 Brands and companies can use TikTok to engage with their audience, learn more about audience interests, and generally increase their online visibility. Here's how you can set your account: 
What is a 
TikTok
 Pro Account?
Once you set up your free account you should take some time to get a feel for the app. Now, if it is a good fit for your business, I'm going to recommend that you upgrade your account.  
Here's why– switching to TikTok Pro account is going to give you all of the tools you need as a business. You'll have access to all of those important analytics that you're dying to get your hands on.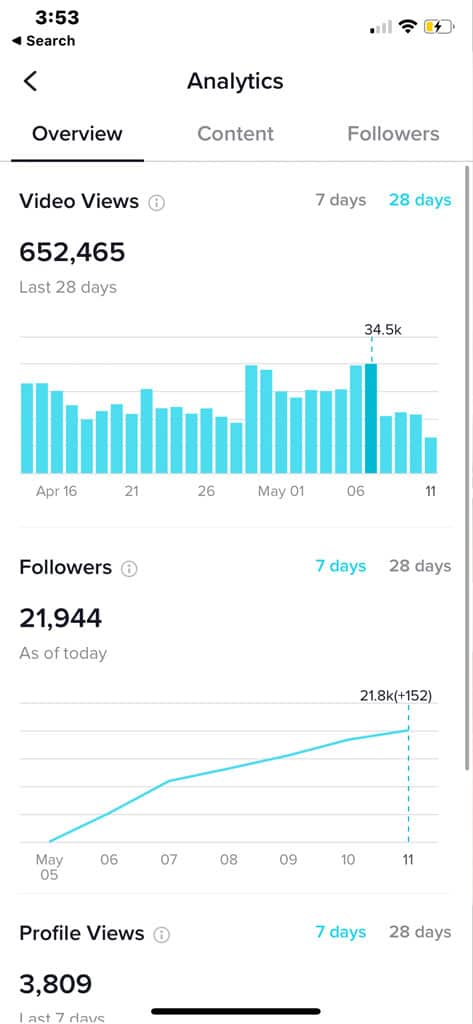 So, what's the deal with the pro version? Essentially, you can sign up for a pro account for free for up to three accounts.
Here's how to sign up for a Pro account:
Open the TikTok app

 

Go to Privacy and Settings

 

Choose "Manage My Account"

 

Select "Switch to Pro Account"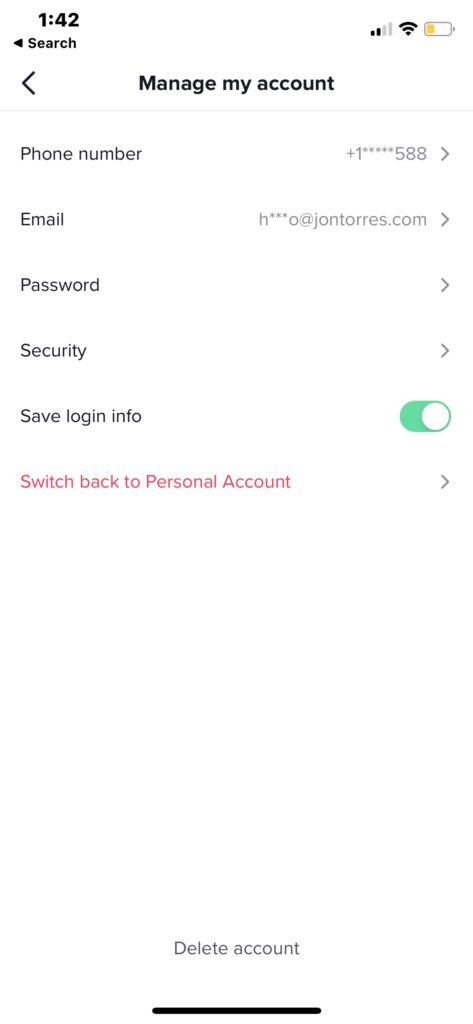 Once you sign up for your pro account, you will have insights into how many weekly and monthly views you're getting your most popular videos, who's following you, and more. Just keep in mind, switching to a pro account will automatically set your account to public, if it's currently private.   
How does 
TikTok
 work: 
If you've never used this popular app, it can certainly be overwhelming, to say the least. As soon as you open it up, you're shown highly entertaining videos from a seemingly never-ending supply.  
The good news is, it's not as confusing as it may seem. A great place to start is by simply exploring the app and getting a feel for how it works.  
I'll walk you through how to create a TikTok video and how you can get maximum audience engagement. We'll also go over how to add friends and gain more followers.  
Before we talk about how to create a video on TikTok, it's important for you to get acquainted with the content creation tools you'll encounter when making a video using TikTok.  
TikTok
 Video Tools: 
Flip Screen

: This tool is a small camera icon in the upper left-hand side of your screen. Clicking this will switch between your phone's front and back-facing cameras. TikTok does lend itself to selfies, so make sure to utilize this feature to access your front camera.

 

Speed: 

This feature is found below the flip button. Use this to control the speed of each clip. You can slow down your clip 0.3X normal speed or speed it up to 3X faster than normal speed. This feature comes in especially handy if you want to fit more content into your clip or if you want a dramatic "slo-mo" effect. 

 

Beauty: 

This handy little feature applies a slight blurring effect to make you look more camera-ready. It's a quick way to erase unwanted blemishes without having to use an editing app. 

 

Filters: 

If you have ever used Instagram or even an iPhone then you should be very familiar with the concept of filters. TikTok has four filter series that each holds several filters with unique settings to make your video stand out. 

 

Timer: 

The feature lets you record yourself without holding down the record button. Just set up your phone and hit the timer button to start recording yourself.

 
Effects: 

This tool is very similar to what you might find on Snapchat. There are several categories under this tool that apply special effects to your video. You can choose from categories such as beauty, funny, world, or animals. This tool also gives you cool editing effects such as the ability to split your screen.

 

Templates

: This tool gives you several template options to create short photo slideshows. You can choose several photos and create unique slideshows with interesting transitions. 

 

Video Length: 

As I mentioned earlier, TikTok videos are very short, between 15-60 seconds long. This tool allows you to choose the length of your video, either 15 or 60 seconds. The goal is to have your audience watch the full video, so it might be in your favor to start with the 15-second videos. 

 

Green Screen: 

This is a super unique tool that lets you change your background just like they do with CGI in movies. Okay, I'll admit it may not be as high-tech as a big motion picture but it's still a fun way to get creative with your videos. 

 

Sounds: 

This is the feature that initially made TikTok so popular. The sounds tool lets you put TikTok soundtracks to your video. This can be an audio clip that you lip-sync to, a song, or even original soundtracks from other users.

 
How to make a 
TikTok
 video (Step-by-Step)
Now that you understand what the video tools are and what they can do, let's talk about how you can make your own TikTok videos.  
Follow this step by step guide to create a TikTok video: 
1) Navigate to the recording area: Click on the plus sign in the center of the navigation bar. This will take you to the recording area where you can record and access all of the video features.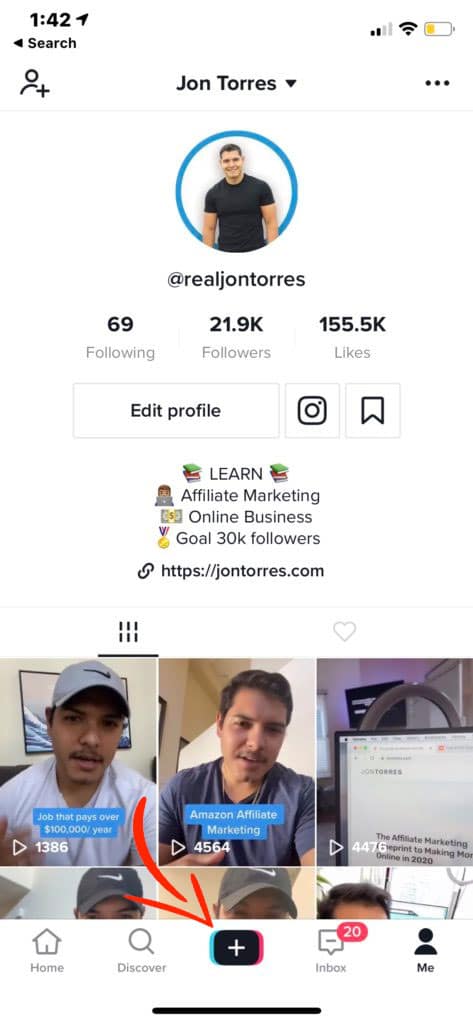 2) Decide on your video style: Do you want to record a video in one take or in several different clips. Think about which format will work best for the video you have in mind. If you decide to record several clips, you can apply different features to each clip.  
3) Select your recording features: This is where the video tools come in. You'll notice several tools on the right-hand side of your screen. These will help you control the speed, flip the camera, apply filters, and access the self-timer. You can also find the beauty tool here as well as the ability to turn the flash off and on.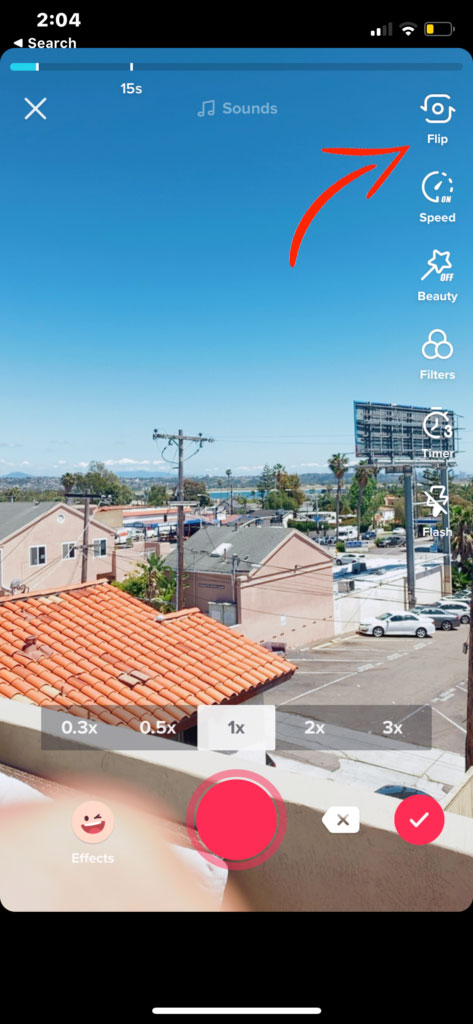 4) Use visual effects: Check out the visual effects and choose which ones you want to include in your video. Admittedly, there is a lot to choose from so take some time to see what's available. Keep in mind, you need to apply the effects as you record and not afterward.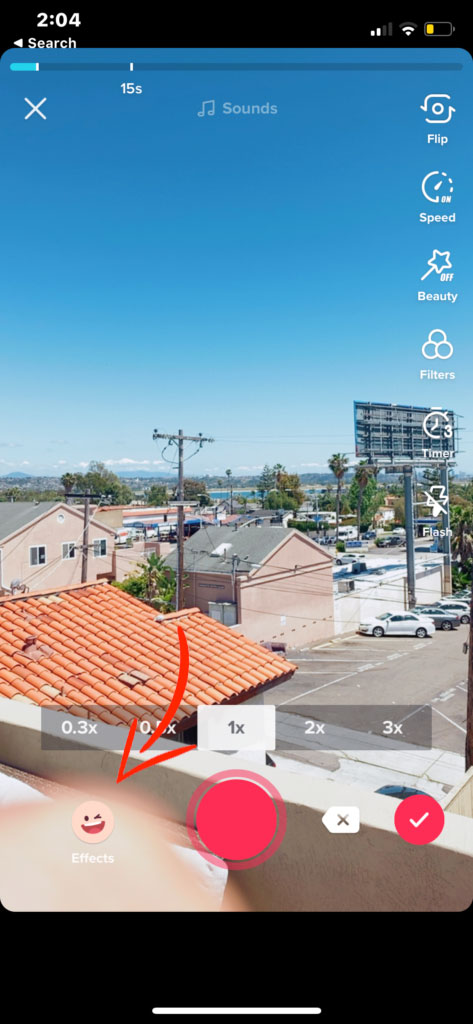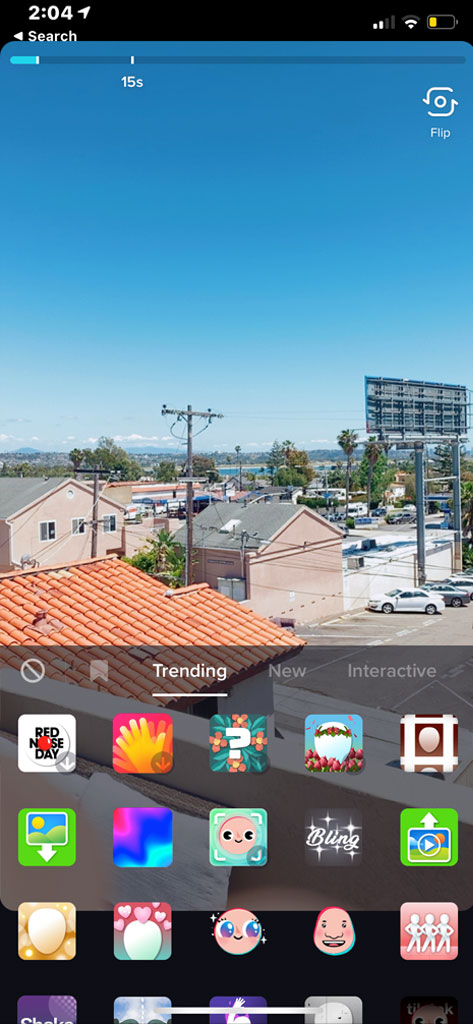 Choose your sound: TikTok sounds are the feature that can make or break your video. Here's a quick tip– if you see a video with a soundtrack you'd like to use, just click on the "sounds" icon at the bottom and select the music you want. This will take you to the soundtrack and show you all of the videos that have used it. Add it to your favorites for easy access.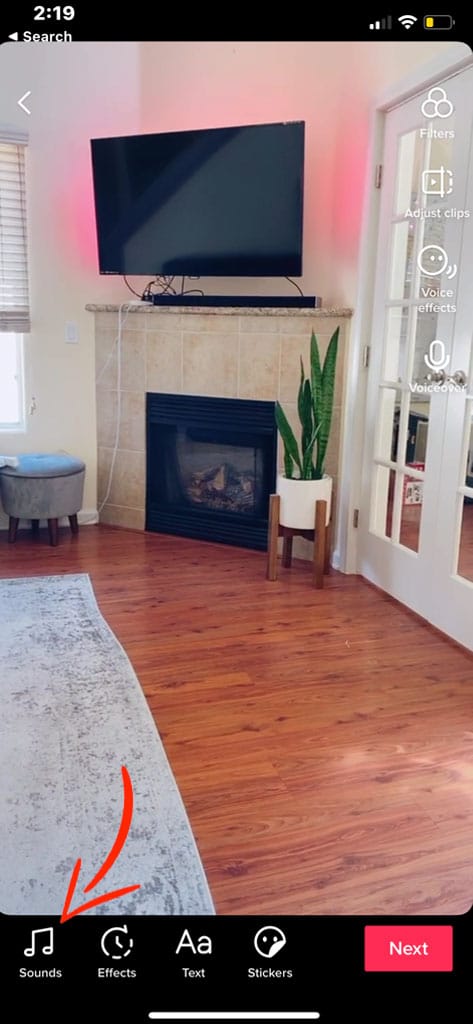 Add text to your video: Use the text tool to add informative text to each clip.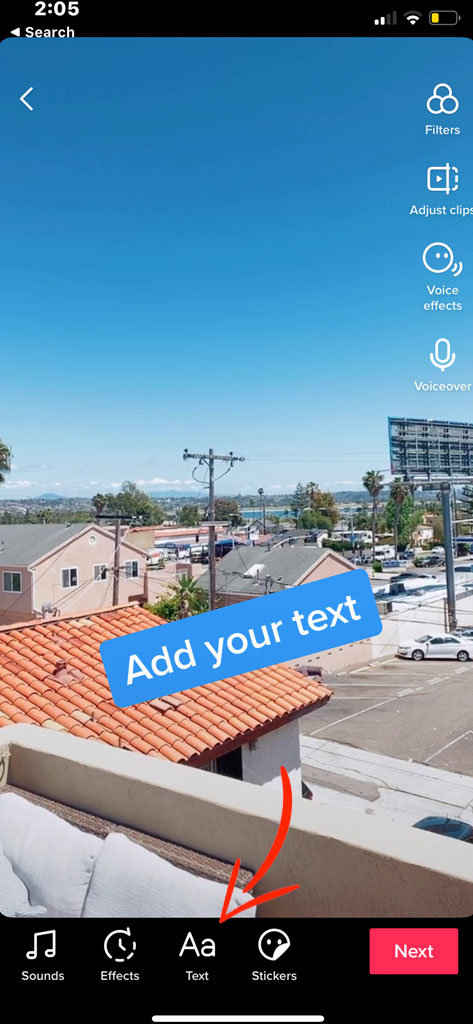 Create your post: Once you've created your video, it's time to post it to your feed so your followers can see your creation. Click on the check mark once your finished recording so you can move to the posting process.  
Write a caption: Before you publish your video, you should come up with a short caption that gives some context to what you've recorded. You can also tag other users here.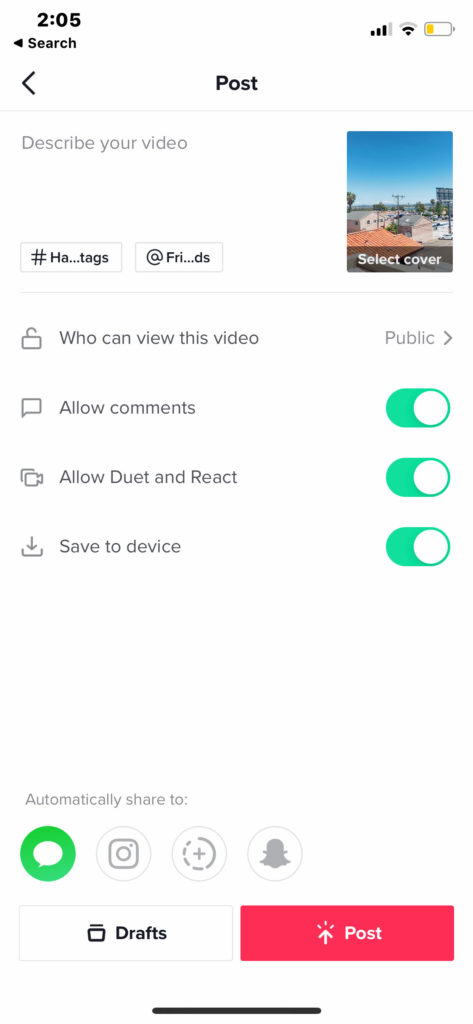 Choose hashtags: hashtags are super important for getting your video out there to the right audience. You should think of hashtags as you would keywords for your blog. You should use both popular and less competitive hashtags that relate to your niche and the video topic. 
Choose post settings: Decide if you would like to allow comments and reaction videos. You can also choose who can view the video and if you'd like to save it to your device.  
Post your video: The last step is to share the video with your followers. From here, you can also share it on other social media platforms like Instagram and Snapchat. When you're ready, just click on the "Post" button to share.  
How to Create Engaging 
TikTok
 Videos (Tips)
Okay, so you have the basics down but how do you make a TikTok video that captures attention? As with any type of content, the goal is to increase audience engagement. Here are a few tips for making great TikTok content: 
Only use high-quality clips:




 I know that most of people are creating videos using their phone cameras so it's even more important to focus on things like good lighting and clear audio (if you're not using a premade soundtrack). Blurry footage is an absolute deal-breaker.

 

Call-to-action:

 you've probably heard this important marketing term before but you can apply this idea to your videos to get more engagement. Create videos that encourage the viewers to engage with the video and keep replaying it. 

 
One technique is to include text that appears for a short time before it's hidden by new text. Ask the viewers if they can pause the video before the text is hidden to see the secret message.  
This technique forces the viewers to engage and replay the video for much longer than they would otherwise.  
Another technique is to encourage the viewer to watch to the end of the video to see what is essentially the "punchline" of the video. Think of ways to get the viewer to interact with the video in as many ways as possible. 
Share your Tik Tok on other platforms

: when users on other platforms click on a link to your TikTok video, it increases your engagement and widens your audience. You should also include links directly to your TikTok profile on all of your social media accounts.

 
Pro Tip: Cloaking your affiliate links can helo you track sales and keep your links organized.
Participate in challenges:

 TikTok is chock full of creative challenges. Participating in them can increase your views as people search for videos taking part in the challenge. If you are feeling extra creative you can even attempt to start a challenge yourself. 

 

Be creative:

 I know it's easier said than done, but the videos that get the most engagement are the ones that surprise people, teach them something useful, or make them ask questions. TikTok thrives on innovation. Creating awesome content is your number one job as with any other form of social media or content marketing.

 
TikTok
 Features:
In addition to creating and posting videos on TikTok, there are a few other features that you should understand.  
Private Videos:

 If you want to create a video but you don't want to share it on your account, you can mark it as a private video. Now, if you have a public profile, which I recommend to all business accounts, you won't be able to use this feature. Public accounts are only able to have public videos. 

 

Menu Bar:

 The menu bar is located on your homepage to the left side of the screen. Here you can quickly follow other users, like and comment on videos, share videos, and view the soundtrack. 

 

Liked Videos: 

you can find this section under your profile. When you like a video it will get saved to this section. This will be open for the public to view unless you change your settings to make it private. 

 

Home Page: 

Your home page is where you can scroll through the videos of accounts you follow as well as accounts that are recommended to you. As you view videos, you can check out the captions, hashtags, and soundtracks that are used by other users. Scrolling through your homepage is the best way to get a feel for the app.

 
How to Find and Add Friends on TikTok:
What's the use of creating content without a healthy friends list on TikTok? There are several ways to find and add friends on this platform. Let's take a look. 
Search by Username:

 This function is great if you have an account in mind that you'd like to follow. You may also be wondering if your favorite Instagram accounts have 

TikToks

 as well. You can google these accounts to find their 

TikTok

 handles, and then search to add them.

 
In order to search for a specific username, go to the home screen of your TikTok app. Here you can find the "discover" button with the magnifying glass icon at the bottom of your screen.  
This will take you to the discovery page of the TikTok app. From here you can use the search bar located at the top of the screen to search for usernames.   
Scan a QR code:

 This is a super cool way to add other 

TikTok

 users. It's similar to the way you can scan a Snapchat code, 

TikTok

 uses QR codes to quickly and easily add new friends. 

 
To find your own QR code, you can go to your profile and click on the three dots in the upper left screen. Under the account settings, you will see a link that takes you to your code. Your friends can scan this to add you. 
To add other people using the QR code, you can head to the discover section of the TikTok app. Located next to the search bar you will find an icon that looks like four small brackets. Click this to access the scanner. Use this feature to scan and add your friends using their QR codes.  
Sync your contact list: 

This is a great way to find a big selection of people you already know. The benefit of adding your contact list is that they are highly likely to follow you back since you already have a relationship. This is a good way to start building your following. 

 
To sync your phone contacts to the TikTok app, head to your profile. In the upper right corner, you will see a small icon that looks like a figure with a plus sign. Click on this icon and from there you can select "find contacts." 
Find your Facebook friends:

 In the same way that you would sync your phone contacts, you can also find your Facebook friends. Head to the same area where you synced your contacts and select "Find Facebook friends." 

 

Suggested accounts

: If you go to your inbox, you should see a list of "suggested accounts." These are typically 

accounts

 that are in a similar niche to yours. These users are more likely to share your content since they've shown an interest in your niche. 

 
How to Get More TikTok Followers:
The quest to get more followers probably the reason many of you are reading this post. For that reason, let's get right into it. Here are five actionable ways to gain more followers on TikTok.  
Use hashtags: 

The hashtags are there for a very good reason. This is how the app categorizes videos. Why is that so important?

The 

TikTok

 algorithm takes into account which videos users are interacting with and their associated hashtags. 

 

The app then shows this user more content with the same hashtags. Hashtags are the keywords that bring your content straight to the target audience.

Create great content:

TikTok

 marketing is just like any other form of content marketing in that you need to create valuable content. 

Don't expect your videos to make an impact if you're not putting any work into making them informative, unique, and/or entertaining. If you create excellent content, people will naturally want to follow you.

 

Use trending music: 

TikTok

 started out as a lip-syncing app and its soundtracks remain a huge part of what makes the app so popular. You'll find that there are always certain songs or audio clips that are trending. 

You can find trending music when you create a new video. When you choose a sound, you can click on the fire icon to check out trending music.  People browsing videos that use a trending song will have a higher chance of coming across your video and following your account. 

 

Post every day: 

Consistent posting is crucial to building a following. Posting content on a schedule gives your fans something to look forward to that they know they can count on.

 

Make detailed guides: 

Creating how-to guides are super valuable to your followers. This is a great way to attract potential followers, especially if you post them on a regular basis. The 

TikTok

 format makes it super easy to create these videos for your followers. 

 
How to Define your 
TikTok
 Marketing Strategy
Now that you understand the basics behind TikTok, we can take a look at your TikTok marketing strategy. We will go over the algorithm, optimizing your profile, interactive content ideas and other important aspects of TikTok marketing.  
Understanding the 
TikTok
 Algorithm
: 
Like any great social media platform, TikTok has kept the inner workings of the algorithm a secret. However, we have a few clues as to how it works. To put it simply, you want your content to end up on the "For You" page of your target audience.  
Here's how the TikTok algorithm works, in a nutshell. When you first upload your video, it will be shown to a small selection of people to test user engagement.  
The algorithm looks at how many users watched the full video and how many comments, shares and likes it gets.  
If it gets low user interaction, the video is shuffled away into the abyss of rarely watched content.  
We don't want that to happen, so here are some tips to encourage audience interaction: 
Make sure your videos are engaging enough that the viewer watches the entire thing. Your goal is to keep the viewers watching for as long as possible, and even watch it multiple times.

 

Use your hashtags like you would use keywords. This is the heart of TikTok visibility. 

 

Use short, clarifying captions. 

 
Ask questions to get the viewer to respond. 

 

Stay relevant by using trending music.

 
As you use the app, you'll discover what works best for you to get the audience to interact with your content.  
Now, if your video doesn't get a ton of love right off the bat, don't worry. Many users have experienced older videos gaining traction, meaning the algorithm has deemed it worthy to enter the "For You" feed.  
Optimize Your TikTok Account:
As a business, one of the first steps you should take is to optimize your TikTok account. Now, this is going to look a lot different than optimizing a blog, so let's look at the basics.  
There are two aspects you'll want to focus on when it comes to optimization: your profile and your videos.  
Here's how to optimize your TikTok profile:  
Choose the right name:

 your TikTok handle should reflect your brand or niche so that people know exactly what you're about. For example, if you're a fitness account, using the name @johnsmith_fit lets users know what your content is about. Try to have a similar name to your other social media platforms as well. 

 

Choose the right profile picture

: Choose a well-lit picture with a clean background. When in doubt, a portrait style picture of yourself is always a good option. 

 
Write a descriptive bio:

 tell the audience what your account is all about. It's smart to include your username for other platforms as well. 

TikTok

 allows users to add links to their Instagram and YouTube accounts. 

 
Here's how to optimize your TikTok videos: 
Pay attention to hashtags:

 Hashtags are basically your keywords, so creating a hashtag strategy is an important piece of the puzzle. Keep an eye on hashtags you're trending so you can optimize for these hashtags on different videos. When you're posting on TikTok the app will give you a list of potentially useful hashtags for your video. 

 

Peak posting times: 

make sure to understand peak posting times so you know when the best time to post your video will be. With a pro account, you can monitor your analytics to find the best posting times. 

 

Choose the right settings:

 make sure your video settings allow comments, duets, and reactions to encourage the most user interaction. 

 
Define Your TikTok Audience: 
If you run a business you should be no stranger to the concept of a target audience. TikTok is no different in this aspect. It's still important to define your audience on the TikTok platform. So, how do you do this? Well, first let's consider the average TikTok user.  
According to this chart by Marketing Charts, about half of all TikTok users are between 18-34 years old, and 37% of users have a household income of at least $100,000. Statistics like this should be taken into account as you hone in on your target audience.  
Source: Marketing Charts 
As you define your audience, think about who is interested in the content you provide. What questions are you answering and who is looking for these answers? What age range and income bracket is typically interested in your product or service?  
You may already have an idea of your general target audience based on other content platforms you have. You can work off of this information, but only if this audience is on TikTok.  
If you're appealing to an age 50+ crowd on a different platform, don't expect that to be your target audience on TikTok.  
4 Types of Engaging Content for 
TikTok
Create a challenge

: As soon as you join 

TikTok

, you'll be inundated with creative challenges from all directions. 

TikTok

 is known for its viral challenges, whether 

its

 a dance or a game, there are literally hundreds of challenges out there relating to specific niches. 

 
You can use this to your advantage by creating a hashtag challenge related to your account. For example, Chipotle, the Mexican food chain with a cult following, created the #guacdance challenge.  
They challenged their followers to post dances dedicated to guacamole and use the guac dance hashtag. This campaign generated over 1 billion views on the hashtag. Talk about visibility.  
You can do the same for your business. Dance challenges are typically very popular but you can get creative with your challenge as long as it has an element of fun to it.  
Create a duet video:

 

TikTok

 has enabled a feature called a duet, that allows users to create a side by side video using other 

TikTok

 videos. 

 
If another user has enabled this feature, you can make a duet video with their content. You can encourage your users to use this feature on your videos to increase audience interaction.  
Make a tutorial: 

TikTok

 is great for creating short, step by step videos. You will see this a lot with cooking accounts, but you can apply this concept to virtually any topic. Just walk your viewer through each step and incorporate text when necessary. 

 
Host a contest or giveaway

: Contests and giveaways are a really great way to boost audience interaction. Use a unique hashtag to track entries and choose a winner. You can create contest guidelines that encourage the viewer to interact by following and creating a response video using your hashtag. 

 
How to Use TikTok Analytics: 
In order to access TikTok analytics, you will need to switch over to a pro account. Once you've done that you can check out your account analytics by going to your account settings. The analytics section can give you an insight into several important aspects of your account.  
Now, keep in mind the analytics function only starts working after you've switched to a pro account.  
The general features of the analytics dashboard are in three categories: 
Overview

: This shows you your video views, follower count, and profile views for the past 7 or 28 days. 

 
Content

: This shows you your latest posts and any trending videos you may have for the last 7 days. 

 
Followers

: This shows you your follower count, the gender and geographic locations of your followers, follower activity, and the sounds and videos your followers have interacted with.

 
As you can see, the TikTok analytics are important for understanding your progress and follower activity. It's also useful for getting a better idea of your target audience.  
How to advertise on 
TikTok
There are several ways to advertise on TikTok. TikTok Ads gives you the tools to target the right audience according to important demographics. You will be able to monitor your ad performance using third-party tracking companies.  
While it's not always necessary to run an ad campaign, it can be a great way to boost your visibility on the app.  
Here are some of the methods you can use to promote your business: 
In-Feed Ads

: These ads will appear as a part of the video feed as users scroll through content. These are nice because they blend seamlessly into the user feed. 

 

Hashtag Ads: 

If you decide to partner with an influencer, they will use a branded ad hashtag to signify the paid partnership. 

 
Branded Effects:

 you can create a unique branded sticker to represent your business. These can be found under the effects feature when users are creating videos.

 

Brand Takeover Ads:

 these are ads that are displayed as the first thing a user sees when they open the app. These are 3-second ads that consist of an image or gif.

 
If you do decide to run a campaign, make sure you define the correct objectives before launching, research any influencers thoroughly, and make sure all influencers are FTC compliant when promoting your brand.   
What is 
TikTok
 Discover?
The TikTok discover page is where you can go to find all of the trending hashtags currently on the app. You can click on a trending hashtag to see all of the associated videos.  
This is a great way to see what's currently popular so that you can implement some of these hashtags into your own content.  You can use this page to search for videos, sounds, music, hashtags, and users. This tool can help you find relevant and similar hashtags for new content.  
For example, if you type in web design and click on hashtags, the app generates a list of similar hashtags along with the number of views each hashtag has.  It's basically a built-in keyword research tool.  
How 
TikTok
 has changed Marketing and Advertising
The bottom line is this– TikTok brings mass viewership, accessibility, and audience interaction to the forefront of social media.  Unlike other platforms that hinder content creators from reaching their audience, TikTok truly places content first.  
If you make a great video that's optimized for your niche, you can reach a huge audience before you even make a decent following for yourself.  The algorithm rewards users who create shareable, informative, or entertaining content. This is all great news for you and your business.  
Yes, there are several great paid advertising opportunities on the app, but the reality is, you can get started using only the free tools they offer.  
Switch to a pro account, monitor your analytics, and create branded hashtags and challenges to get your audience engaged. TikTok has implemented tools like a "duet" and "react" to encourage viewer interaction on a level rarely seen on other platforms.  
As a brand, you should be viewing these tools through a marketing lens. You have the opportunity to team up with influencers, take part in viral challenges, and even create hashtag challenges of your own.  
These are incredible tools for increasing brand awareness, especially with a younger target audience.  At the end of the day, it's up to you to use these tools and features to your advantage and bring a new experience to your target audience.