YouTube Affiliate Marketing: Step-by-Step Guide to Make Money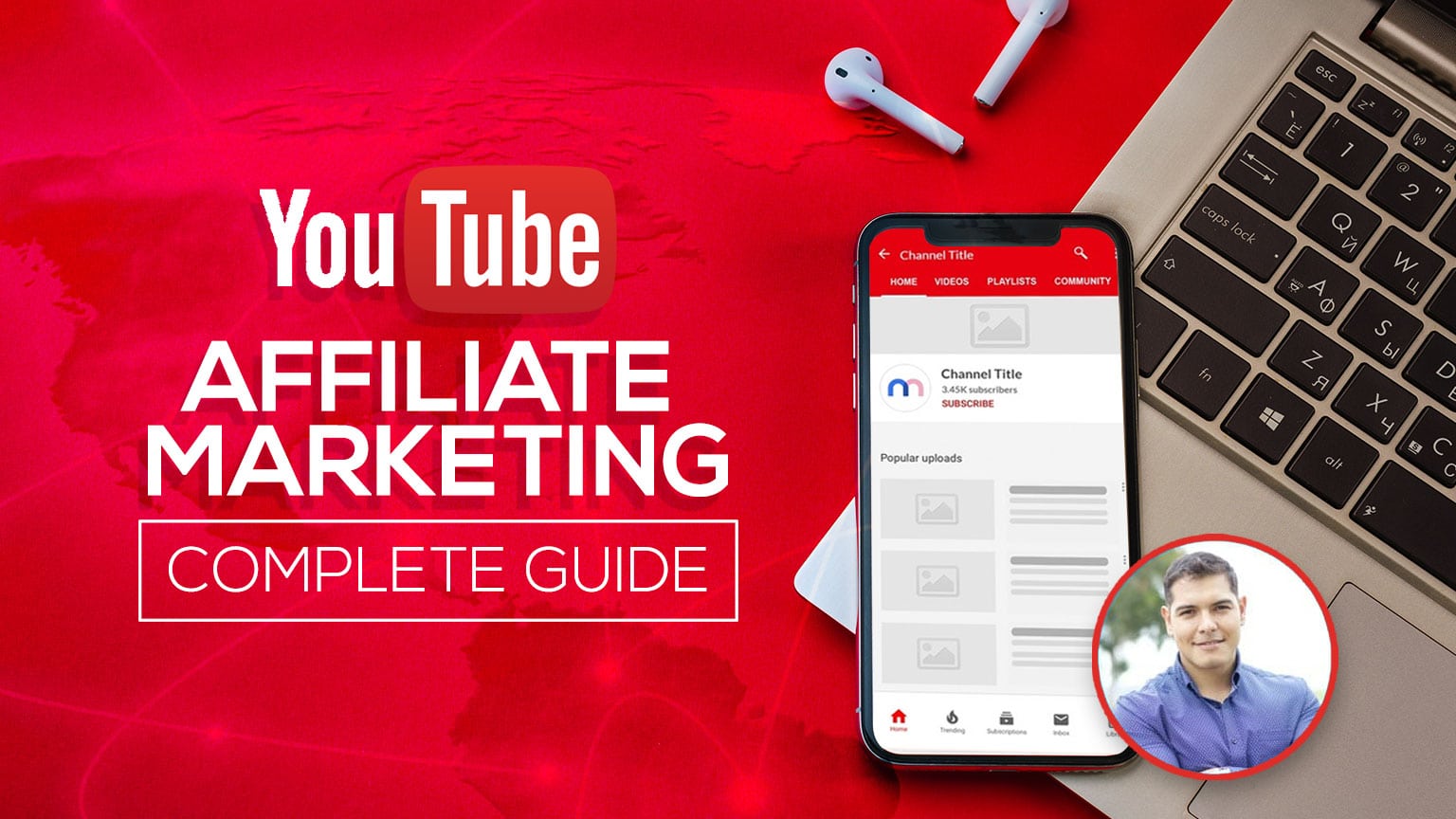 We can all agree that Google is the king of search engines, but did you know that YouTube is actually the second largest search engine on the web?
You may be surprised to learn that YouTube has over 2 billion users, making it one of the most popular search engines.
With these kinds of numbers, it's no wonder why YouTube offers a world of opportunity for affiliate marketers. If you have a YouTube channel or are interested in starting one, affiliate marketing is the best way to start making money from your content.
This guide will explain the pros and cons of YouTube affiliate marketing, how you can get started, the most profitable niches, and the best affiliate programs available.
What is YouTube Affiliate Marketing?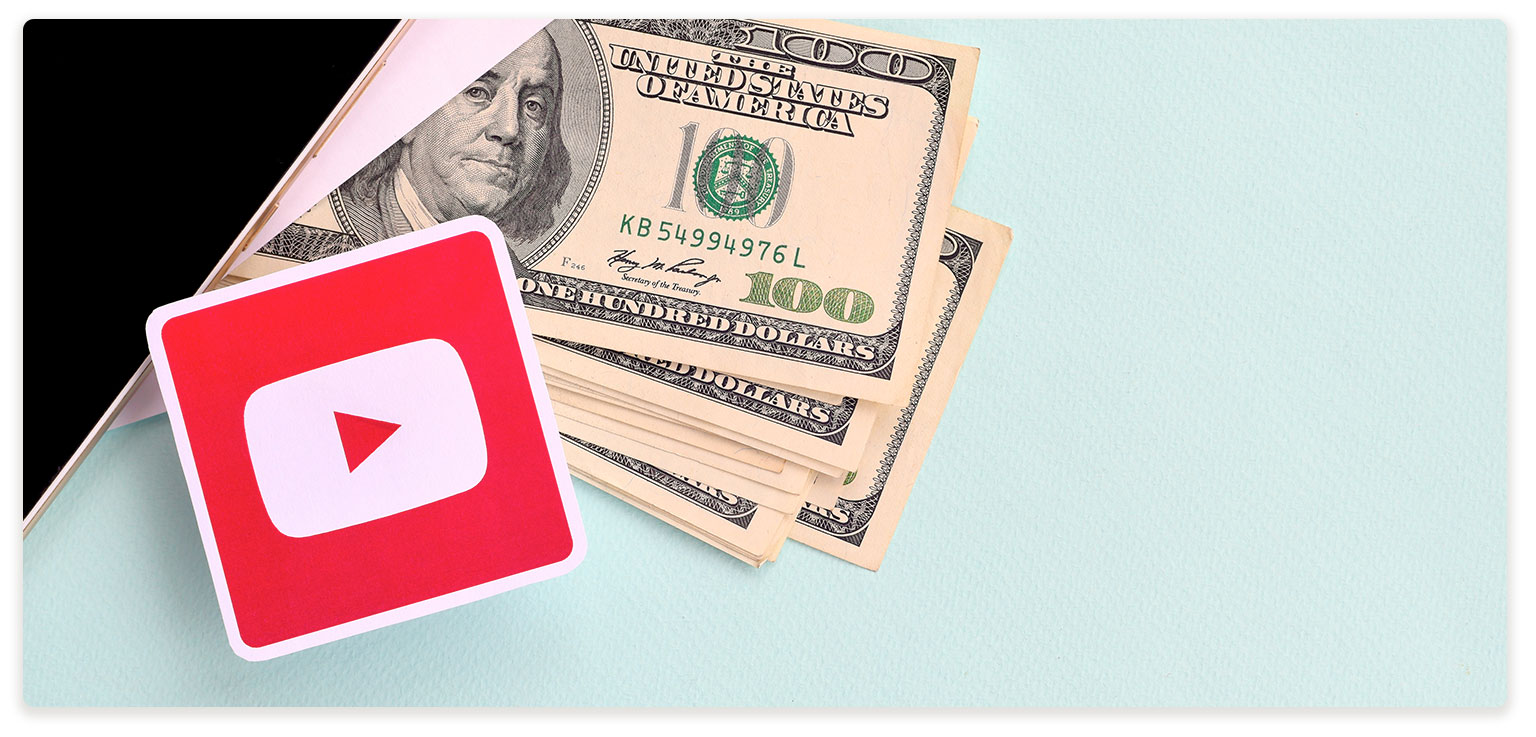 Before we jump into this, let's get a good understanding of what affiliate marketing is and how it relates to YouTube. Here is a simple definition from the Oxford Dictionary:
"Affiliate marketing is a marketing arrangement by which an online retailer pays a commission to an external website for traffic or sales generated from its referrals."
To break that down, affiliate marketing is when a company pays a sales commission to affiliate marketers who successfully promote and sell their product.https://jontorres.com/education-affiliate-programs/
So, how exactly does it work? Essentially, once you sign up for an affiliate program, you'll receive your own unique affiliate link. When people use this link to purchase the product, you receive a commission of the sale.
Often, YouTubers think that display ads are the best way to make money from their videos. On the contrary, this is actually a more difficult route to take since YouTube requires at least 1000 subscribers before you can monetize your channel with ads. On top of that, the commission from ads just isn't that great unless you're pulling in a ton of views.
With affiliate marketing, there are far more opportunities to make money, even with a smaller YouTube channel. If you're still on the fence about YouTube affiliate marketing, take a look at some of the pros and cons:
Pros of YouTube Affiliate Marketing
Its low cost: In all reality, you can start affiliate marketing at virtually no cost at all. Of course, if you want to up your game, you can purchase tools such as automated email marketing software, keyword research tools, and a website domain. Fortunately, there are affordable options for all of these tools.  
Low barriers to entry: Unlike display ads, becoming an affiliate marketer is far more accessible to small channels. For example, to join the popular ShareASale affiliate network, all you need is a valid email address and a website. As long as your site isn't promoting adult content or illegal activities, you're good to go.  
Can work from anywhere: In this day and age, who doesn't want to work remotely? YouTube affiliate marketing can be done virtually anywhere. You even can record a batch of videos and release them on a schedule for added convenience.   
Videos get indexed on Google SERP:  If you create the correct content and use the right keywords, you can get your video to rank on Google as well. You can imagine, this only extends your audience and gives you more opportunities to make conversions. Google often ranks tutorials or how-to videos on results pages.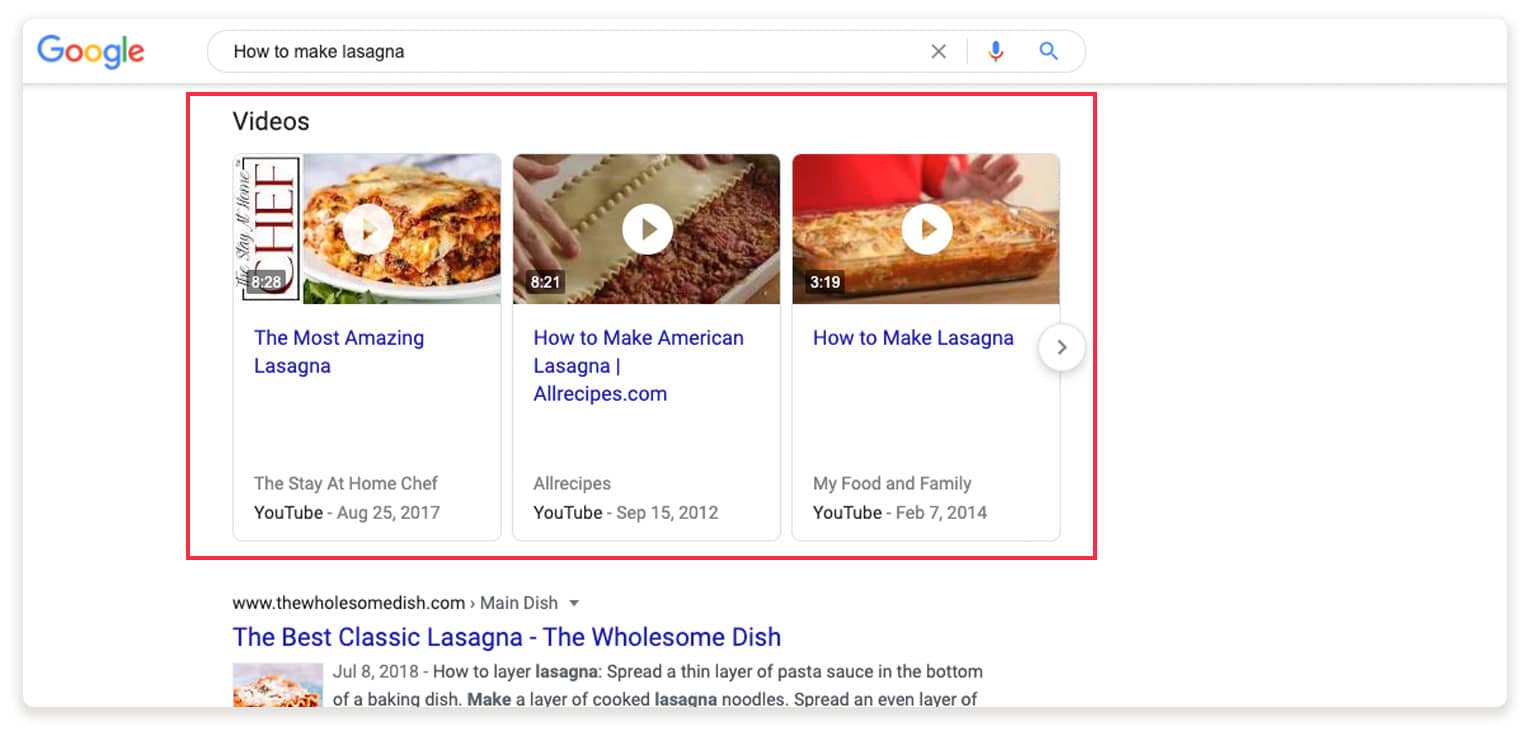 Passive income: Once you publish a video with an affiliate link, the hard work is over. This video can continue bringing in money for an extended amount of time. Creating a passive income is one of the best reasons to start doing YouTube affiliate marketing.    
Cons of YouTube Affiliate Marketing
It's very competitive: A low barrier of entry also means a ton of competition. YouTube is an absolute powerhouse when it comes to creative, niche content. That means you have to be willing to put in the work to stand out.  
You must create great content: Speaking of standing out, there's no room for half-hearted content if you want to succeed. YouTube has a mind-boggling amount of content, so if you want to do well, your videos have to be creative, informative, and at the very least, unique.  
You have to learn YouTube SEO: No, just because it's YouTube doesn't mean you can forget about SEO. In fact, understanding SEO goes hand in hand with ranking and doing well. So, do what you can to educate yourself on the ins and outs of this marketing technique. 
Building a channel takes time: There's no getting around it, creating a channel with a decent selection of content takes time and effort. You have you think of new, creative video ideas and go through the effort of filming them.    
How to Get Started with YouTube Affiliate Marketing
1. Choose your niche: Choosing a profitable niche is one of the most critical steps to take for affiliate marketing. I will go over some of the most profitable niches on YouTube further in the article. For now, begin doing research on the niche you're interested in and see if there's a gap you can fill. Ideally, you want to choose a niche that is profitable but that's not overly competitive for a small channel.  
2. Choose a relevant channel name: If you already have a brand through blogs or social media, it's best to choose a similar name. If not, choose a name that is relevant to your niche.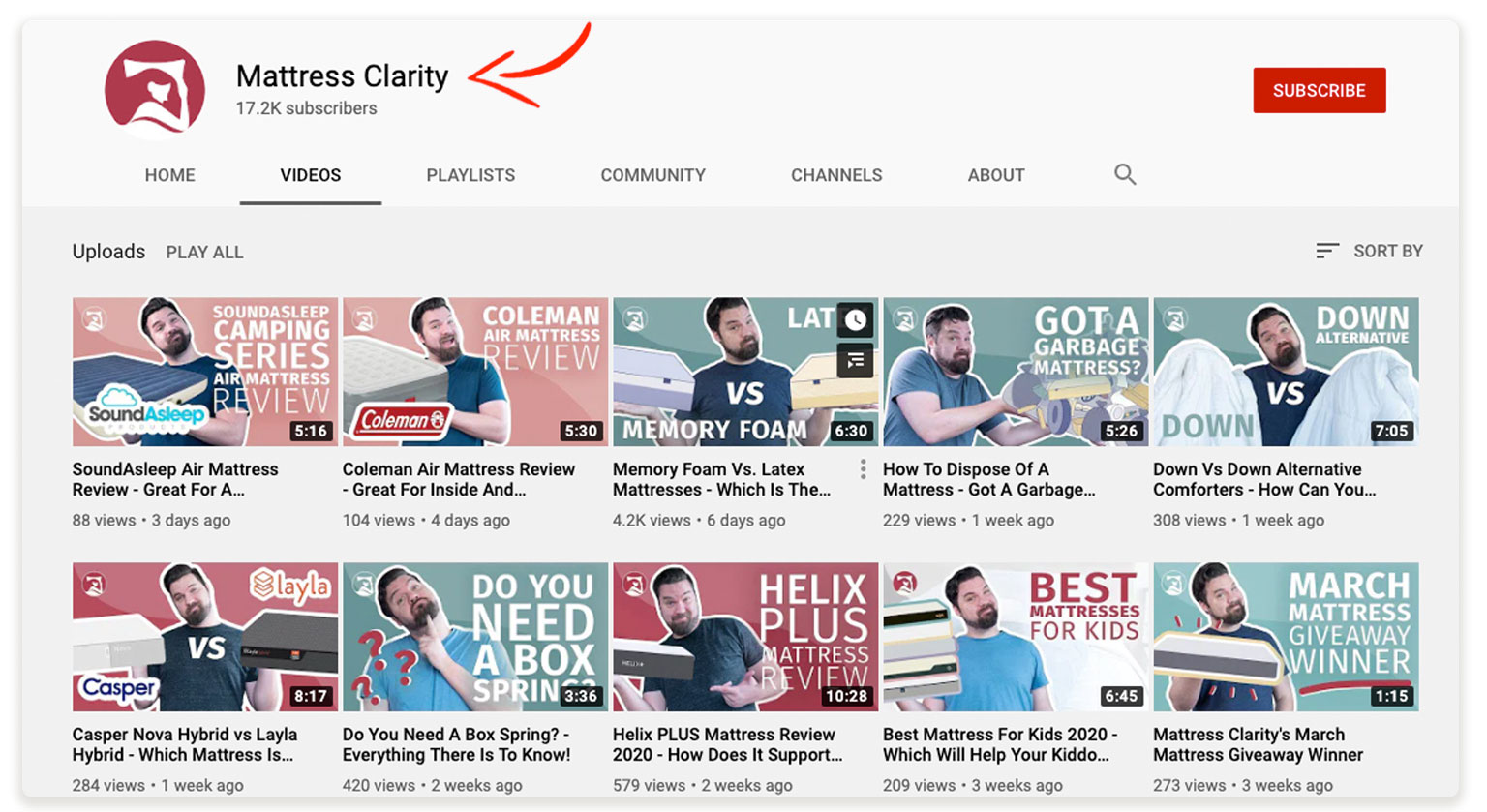 3. Start your YouTube channel: You can choose to create a personal or brand account. To create a brand account, follow these steps. 
Sign in to YouTube

 

Go to your channel list

 

Choose "create a new channel"

 

Fill out the required details and create your account. 

 

You can add channel managers to have access to the account.
4. Define your audience: Defining your target audience is crucial to understanding which products to choose and the kind of content to make. This may take some time so pay attention to your analytics and track the key demographics of who is engaging with your channel. 
5. Clean up your links: When you receive your affiliate links you may notice that they are long and unsightly. Luckily, there is an easy fix for that. bitly.com is a handy product that allows you to shorten your affiliate link. 

6. Where to put your links: This is one of the main questions that YouTube affiliate marketers have. You'll notice right away that many YouTubers put their affiliate links in the main description box underneath the video. Another option is to put the link into the video itself. You can do this by enabling external notations for the video you'd like to add a link to.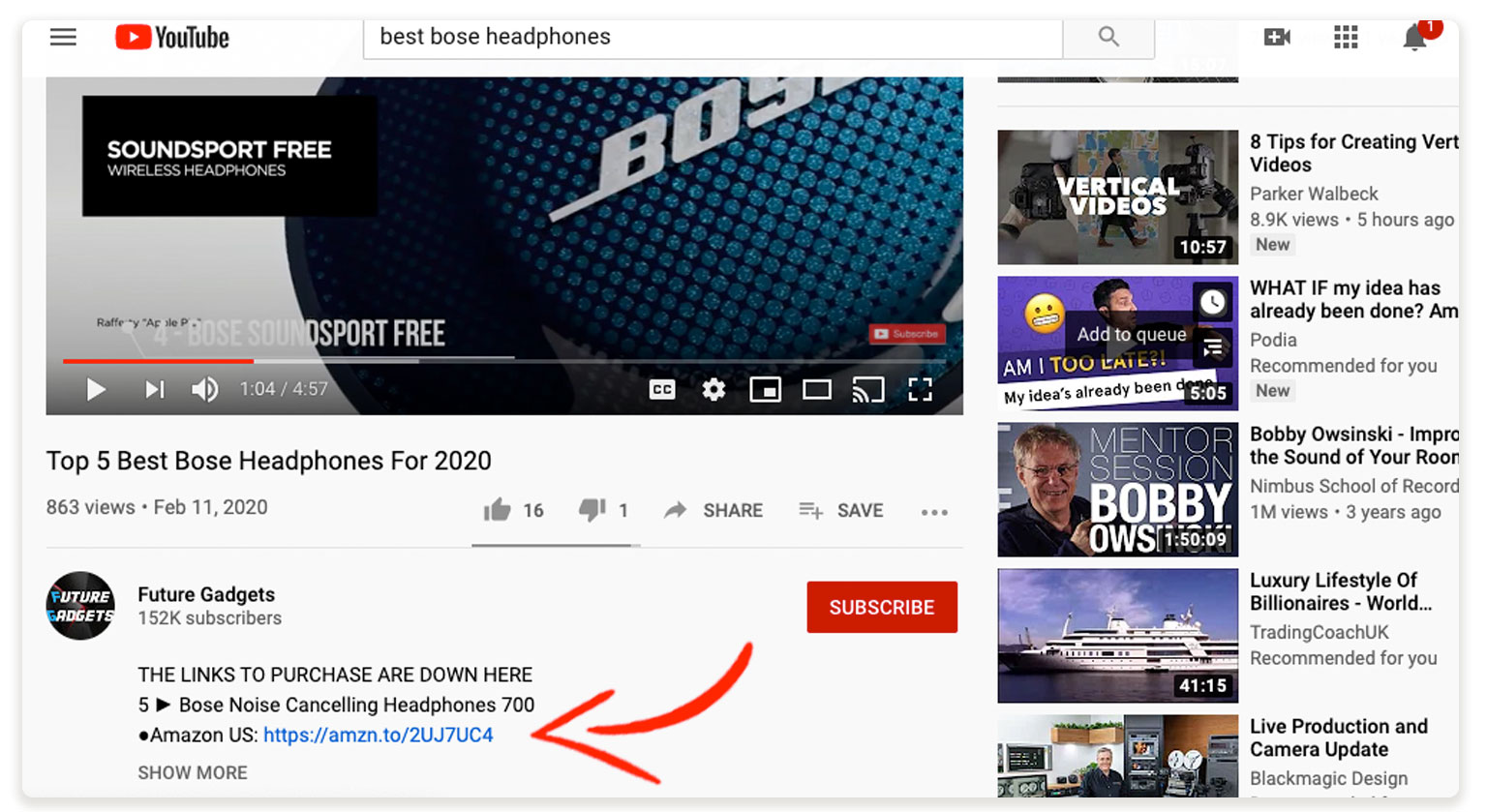 Best Types of Content for YouTube Affiliate Marketing
Some content is just more suited to affiliate marketing. Ideally, the video is naturally about the product so you're not forcing an affiliate product into the video for no reason. Here are some of the best ways to naturally incorporate your affiliate links into your YouTube videos.  
Reviews: This one makes sense, right? If you're reviewing a product, it only makes sense to include an affiliate link. Of course, if you want people to click the link, make sure it's a product you actually like. Above all, it's best, to be honest in your review, otherwise, people won't trust your opinion.  
Tutorials and How-To's: These videos are also great for affiliate marketing because they are focused on a product or service. Creating genuinely helpful tutorials is not only good for affiliate marketing, but it's also great for the overall success of your channel.  
Unboxing Videos: If you have affiliate products that are a physical product, an unboxing video is a great idea. Before making a purchase, people want to know what the product looks like and how it performs. This is especially true for products that are only available for online purchase. The other plus side is that if someone is looking into this type of content, chances are they're looking to buy it themselves.  
Build a Website for Your YouTube Channel
I highly recommend building a website or blog along with your YouTube channel. Here's why– building a website maximizes your outreach and generates more traffic towards your channel. 
Writing blog posts centered around your videos gives you the opportunity to incorporate the all-powerful Google SEO and redirect it towards your YouTube videos.  
A website builder can help you build a professional-looking website even if you have no experience at all.  
If you use WordPress you can use a website builder such as Beaver Builder. This tool can help you get your site up and running in a matter of hours.  
What are the Best Niches for YouTube Affiliate Marketing?
There are about a million niches on YouTube so it can be very overwhelming trying to find the right one. Of course, you want it to be profitable, but what does that mean?  
Essentially, the best niches to focus on are what are referred to as evergreen niches. Evergreen niches are niches with "everlasting appeal."  
That means your niche is not a fad or a trend that will die out quickly. You want to choose a niche that has a history of profitability as well as positive projections for the future.  
So, what are these niches, you ask? Let's take a look at some of the best niches for YouTube affiliate marketing.  
Technology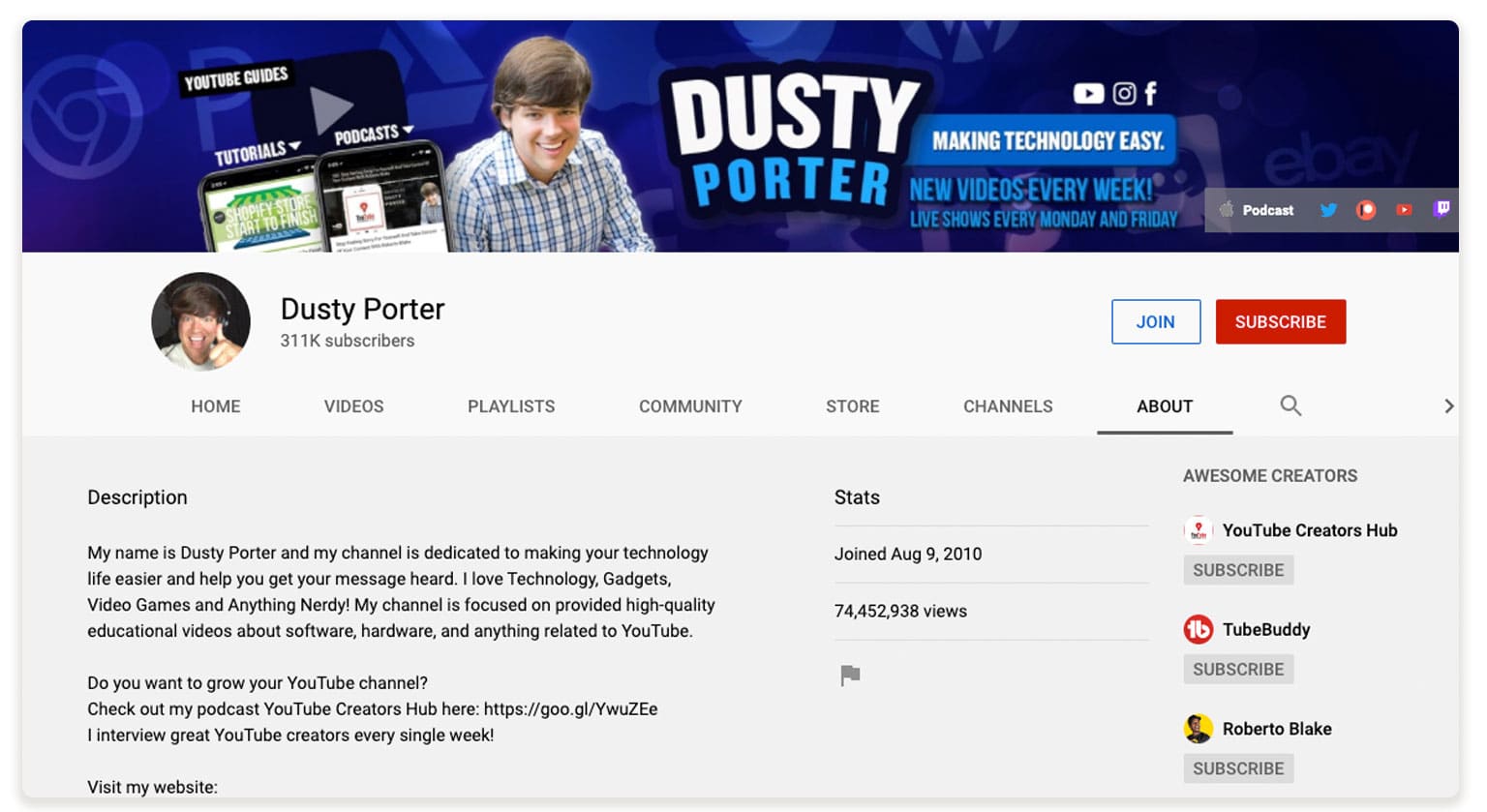 The software and technology niche is thriving on YouTube. This niche generally covers all things tech, so you have space to carve out a more specific area within this field.  
If you have expertise in coding, video editing, graphic design, web design, programming, or anything related to technology, this is the niche for you.  
Technology is a complicated subject, and people often need guidance in this area. If you can break down these concepts in a digestible manner, people will be drawn to your content. 
Dusty Porter's YouTube channel is a great example. This content creator has filmed a huge selection of tutorials and reviews all relating to technology and software.  
By marketing himself as a "technology guru," he has earned a loyal fan base amongst YouTube users.  
Sleep Products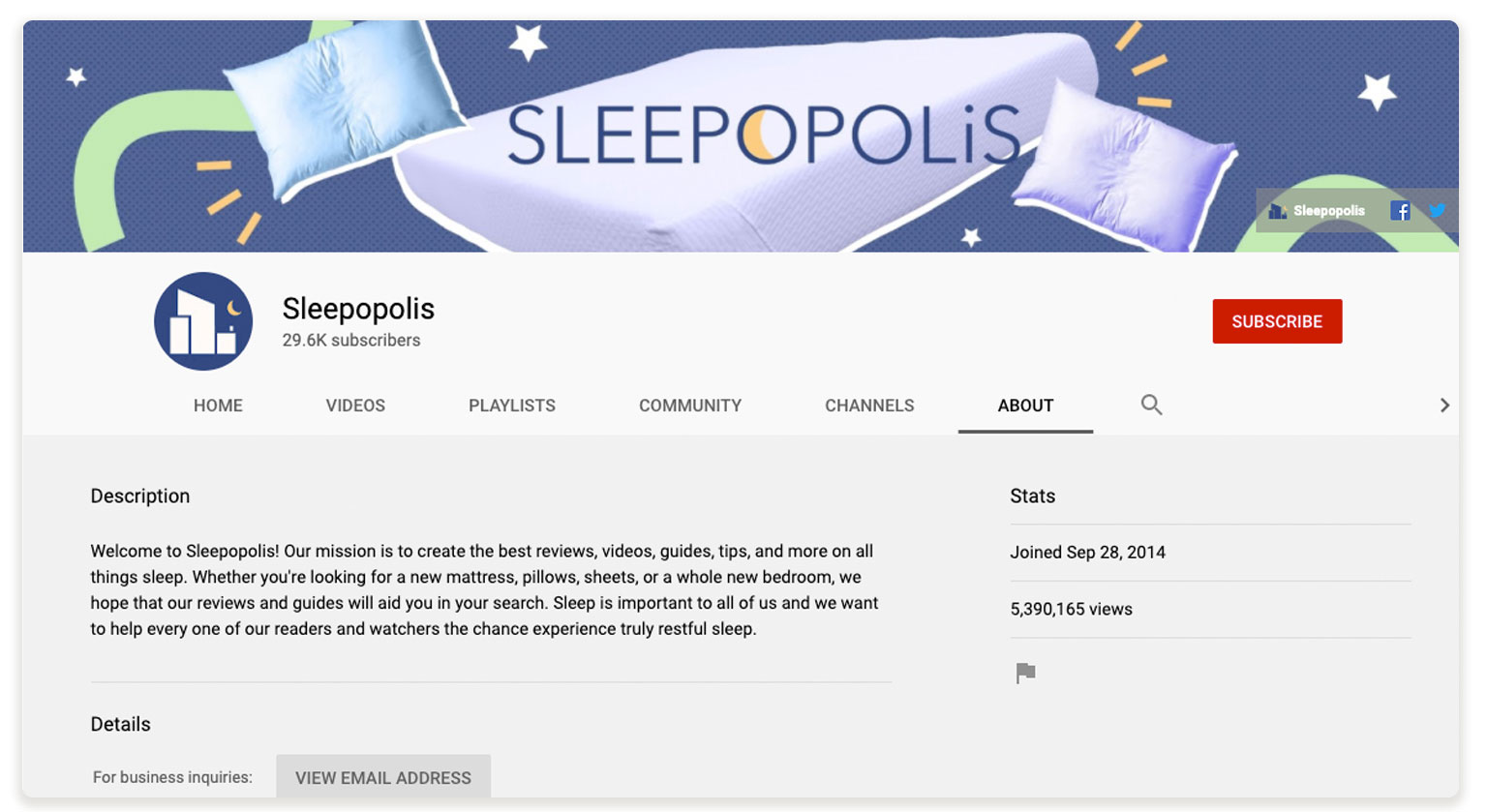 The sleep niche is one that people often overlook, however it's actually a great choice. The global insomnia market valued at $6.4 billion in 2016 and for good reason.  
60 million Americans suffer from insomnia and that means they are looking for products that help provide better sleep.  
Insomniacs aside, the sleep product niche is truly an evergreen niche. If there is one thing we all have in common, it's the desire for a good night's sleep. One successful example in this niche is the Sleepopolis YouTube channel.  
It's completely dedicated to sleep product reviews. In a day and age when people are buying mattresses online, a solid review is crucial to making a purchase.  
The best part is, the people searching for this content on YouTube are already interested in purchasing the product.  
Beauty and Fashion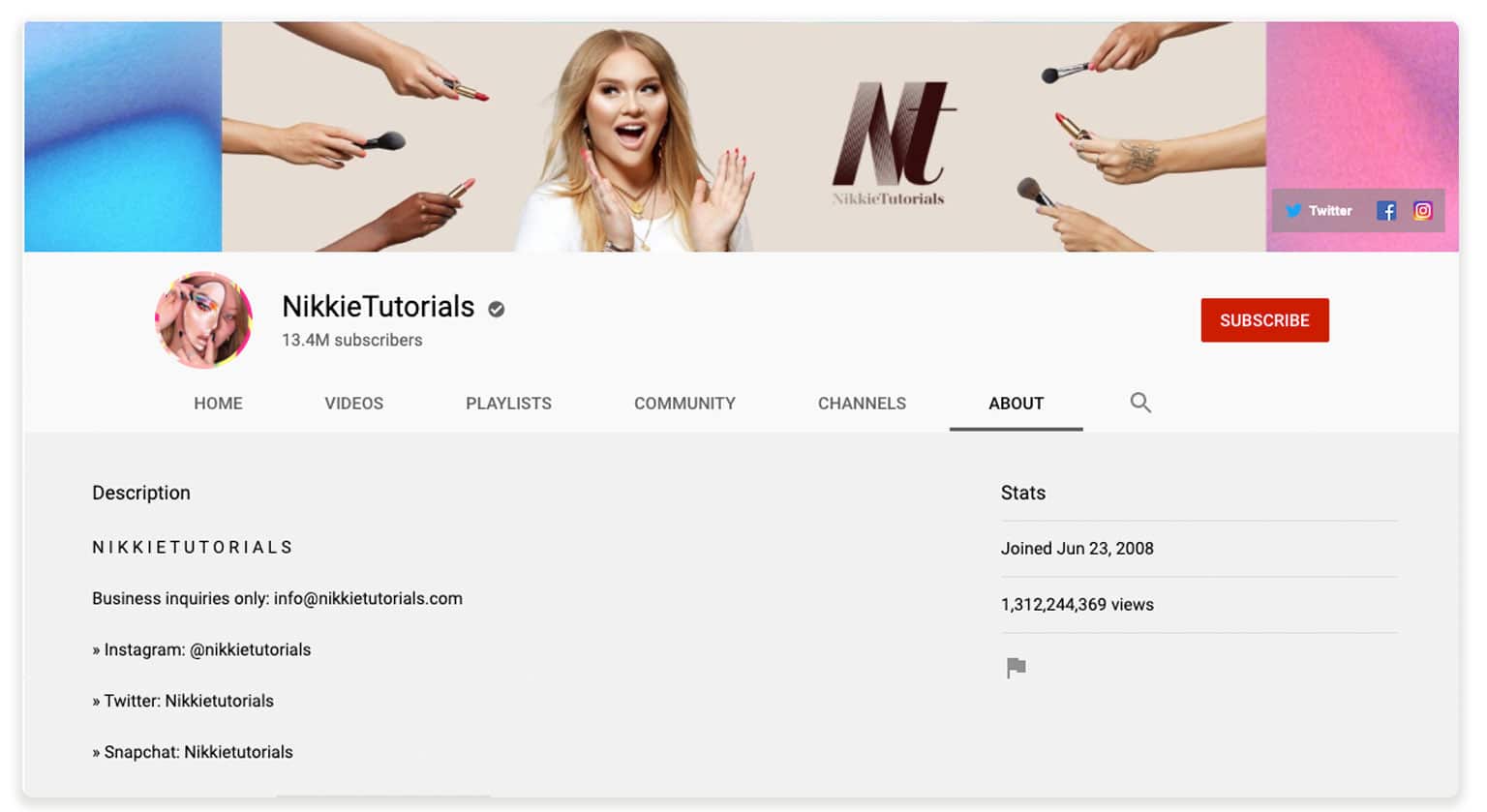 Now, I'll be totally honest here — this is one competitive niche. You will have to think of some creative ways to stand out and be unique in the beauty and fashion niche, but it has the potential to be highly profitable.  
One of the reasons this niche is great for YouTube is that it lends itself to tutorials. There are a huge number of affiliate programs in this genre which products that you review or show your subscribers how to use.  
Many beauty experts have become household names from their success on YouTube. Take a look at Nikki De Jager. She made it big as a beauty expert on YouTube and has reportedly made over $1million in YouTube earnings.  
Gaming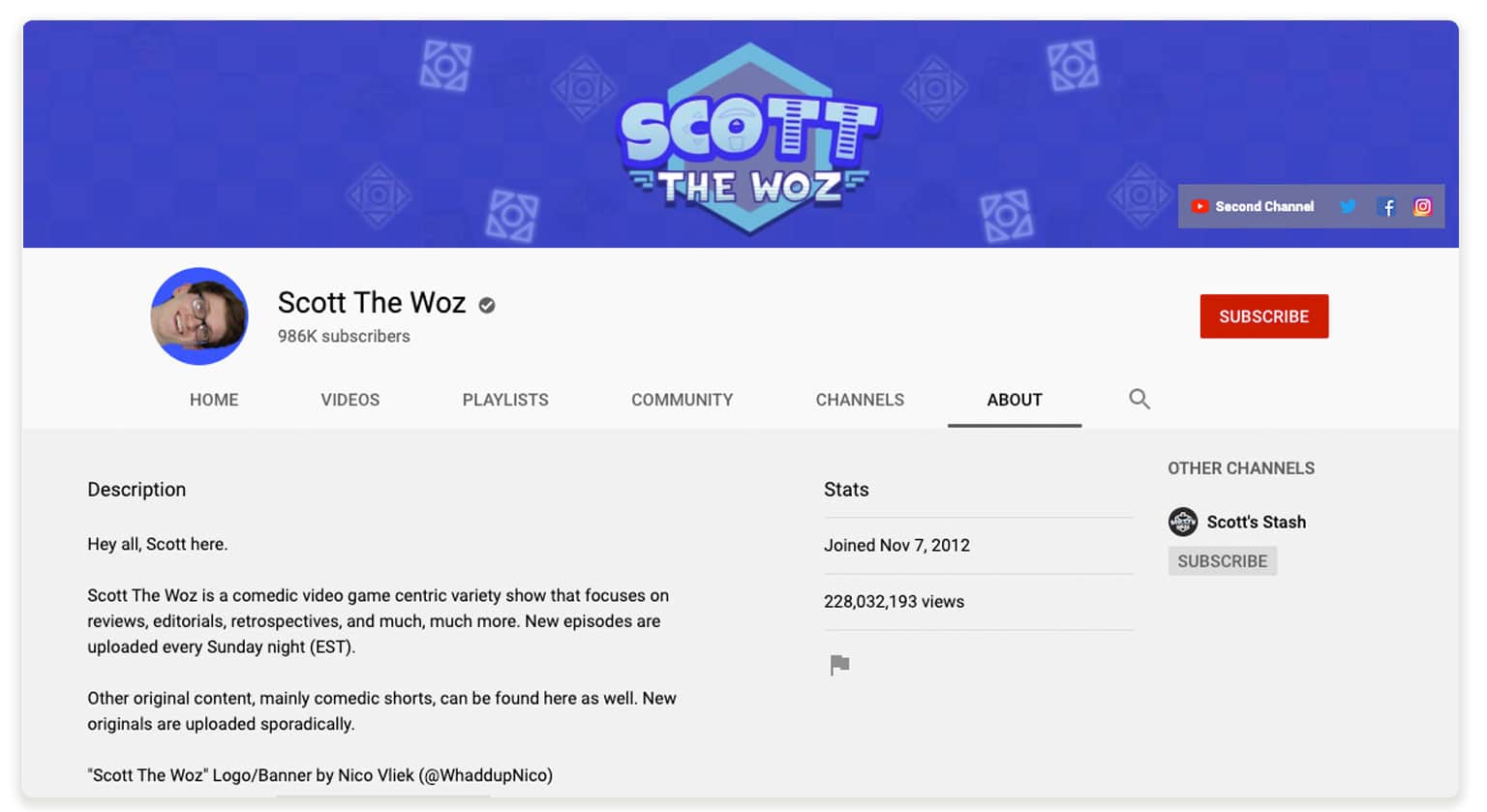 Again, this niche is quite competitive, but if you've got a passion for gaming, this is a great way to actually make some money off of your hobby. The gaming community is thriving on YouTube and there are several directions you can take this niche.  
One great example of a gaming channel comes from Scott the Woz. This channel is a "comedic video game-centric variety show that focuses on reviews, editorials, retrospectives, and much, much more."  
This YouTuber has managed to create a very unique space within the competitive gaming niche. Because of the entertaining content he creates, he's earned nearly a million subscribers. 
You can see from the channel description that there are plenty of opportunities for affiliate marketing with game and console reviews, how-to's, and game walk-throughs.  
Fitness and Health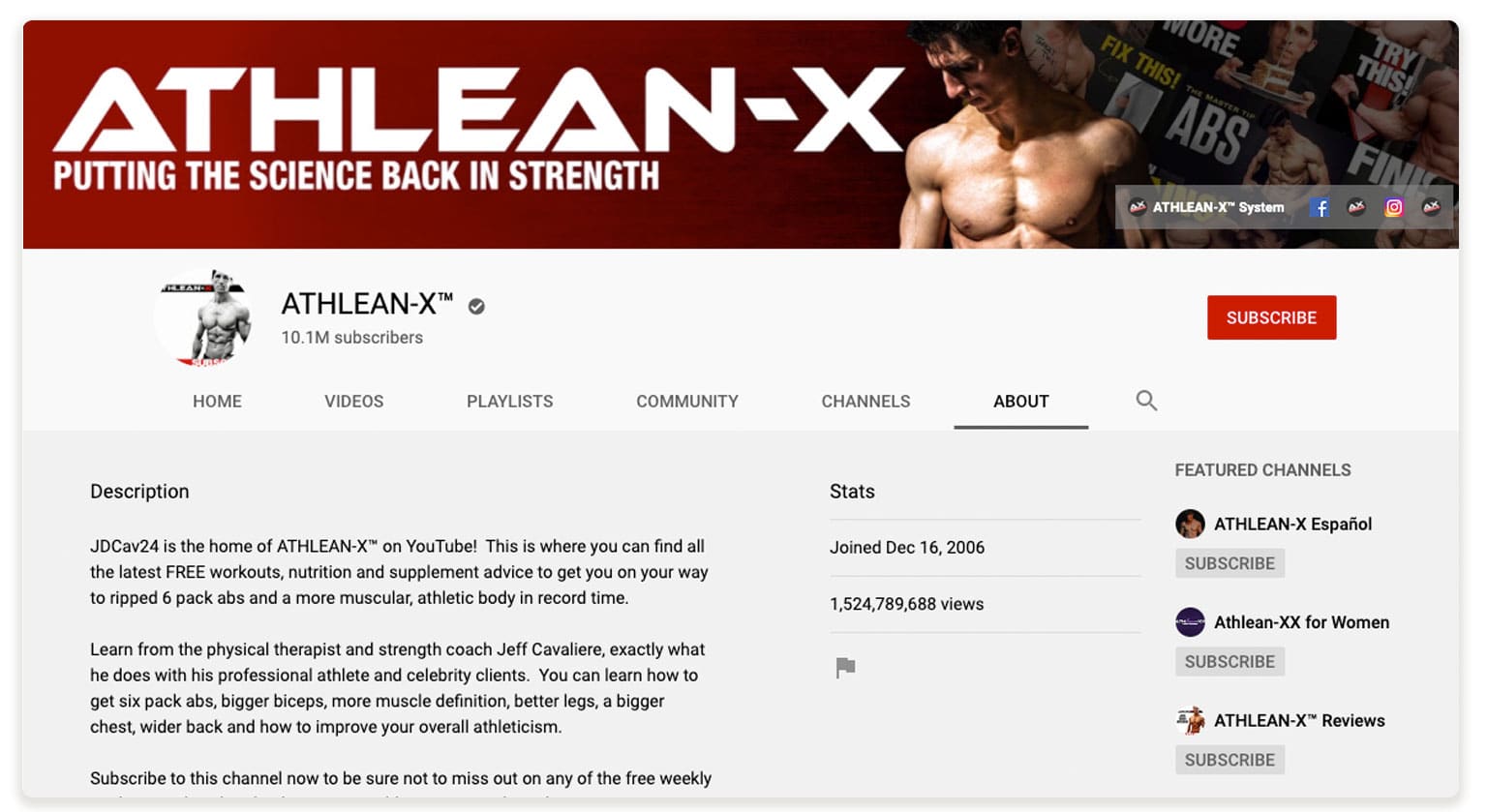 The fitness/health niche is because there are many directions that you take in order to make it your own.  
You can focus on lifestyle, fitness routines, yoga, flexibility, strength training, or nutrition just to name a few ideas.  
There is a wide variety of products related to this niche that you can choose as a YouTube affiliate.  
Yoga mats, supplements, home work-out equipment, and even personal training sessions are all options you can choose from when it comes to affiliate programs.  
Educational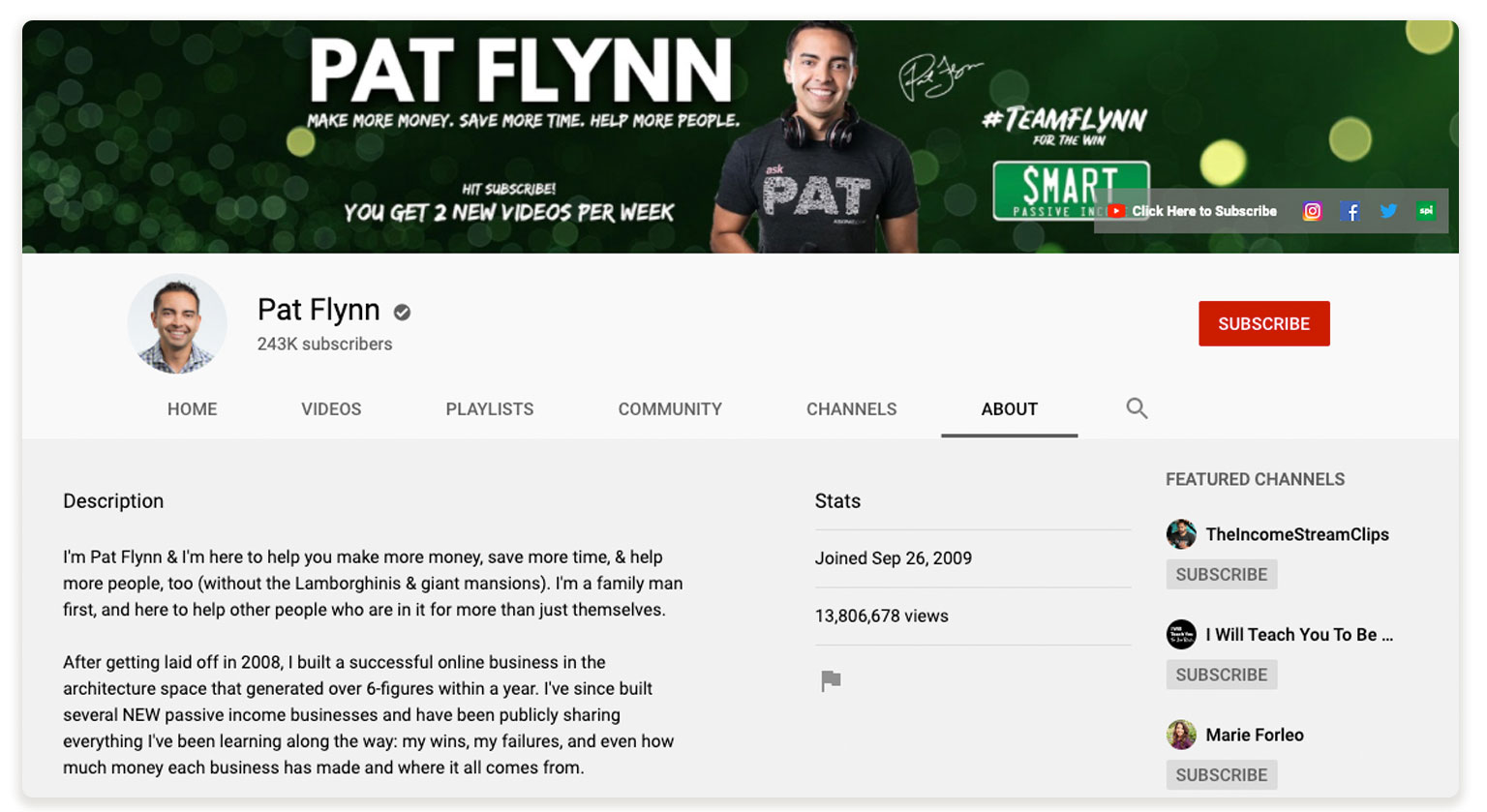 YouTube is the perfect platform for creating and distributing educational videos.
There is a huge audience of teachers, parents, school-aged children, and college students who turn to YouTube to get a better understanding of complex topics.  
YouTube even has a handy guide for creating an educational channel.  If you have an academic background, the great news is that there are several high paying affiliate programs dedicated to educational products.  
Crash Course is an extremely popular channel that covers educational topics in highly engaging ways. They incorporate illustrated visuals and fun analogies to help viewers learn new, complicated topics. 
You can check out some of the top affiliate programs for educators and learning.
How to get traffic to your videos (Quick Tips)
1. Organic traffic: Organic traffic comes when you identify your niche, find that target audience, create great content, and incorporate the correct SEO practices into your YouTube channel. Yes, it's a lot of work, but this is how you attract quality subscribers.  
2. Get indexed on Google: Google displays YouTube videos on certain searches such as tutorials and reviews. If you can score a spot for your video on a Google search result, the traffic to your video will skyrocket.   
3. Do keyword research: Just because you're not writing a blog post, doesn't mean keywords go away. In fact, incorporating the correct keywords into your title, description, and tags is a huge part of gaining traffic. Use a keyword tool like Ahrefs to find the correct keywords.  
4. Create playlists: Organizing your videos into clear categorized playlists is a simple way to get more traffic. Once a viewer watches one of your videos, the next video in that playlist will automatically play.  
5. Share your channel on all platforms: If you already have a following on other platforms, chances are they'll be interested in your YouTube channel. Make sure to direct them to your new videos.  
Top Affiliate Networks and Programs
Getting started as an affiliate marketer means choosing an affiliate program with the right features for your channel. Here are some affiliate networks along with a few programs for specific niches.  
Affiliate Networks:
Amazon Associates: Amazon Associates is a great place to start for any affiliate marketer. While it's not a true network, they offer so many products that it has similar benefits. With over 12 million products to choose from, this program is good for pretty much any niche.  
Each product category has different commission rates but the highest paying category is beauty and fashion at 10% sales commission. The only downside is that your cookies only last for 24 hours.  
Shareasale: This affiliate network has compiled 4,000 different affiliate programs so that you easily find one that fits your niche. You'll have to apply to each program separately and they all offer different commission rates.  
Reward Style: This is an affiliate network specifically for the style and home design niche. They include many big-name companies such as Nordstrom, Wayfair, and Revolve. The commissions typically range from 7-20% and they offer 30-60 day cookies. 
Niche Affiliate Programs:
WP Engine: If you're in the software or technology niche, this is a high paying affiliate program. WP Engine is a company that offers WordPress web hosting. They give affiliates a $200 starting commission, 35% commission sales, and 180-day cookies. 
Check out WPEngine Affiliates 
GNC Affiliates: This is one for all the health and fitness channels. GNC is a highly regarded supplement brand that offers affiliates 5% commission and 7-day cookies.  
Udacity Affiliate Program: Udacity is a popular website in the education niche that offers online education to users. This program offers very high commissions to its affiliates so it's a great choice if you have an educational YouTube channel. Affiliates get $100 for every successful referral and 30-day cookies.  
IDLE Sleep Affiliates: This mattress company offers a great commission rate of 25% per sale. That's an excellent commission considering the lowest priced mattress starts at $600. This is actually fairly affordable for a good mattress, which means you have a greater chance of making a conversion and you get to take home $150. 
Summary
If you're interested in creating a YouTube channel or if you already have one, affiliate marketing is one of the best ways to monetize your channel.  
You can get started as an affiliate marketer even with a smaller channel. The most important things to remember are to define a profitable niche, find your target audience, utilize keywords, and create useful content.  
Choose products that you genuinely enjoy and focus on providing honest reviews for the best results.  
Continue to monitor your progress and you'll be well on your way to successfully monetizing your YouTube channel using affiliate marketing.