Best AI Writing Software For 2023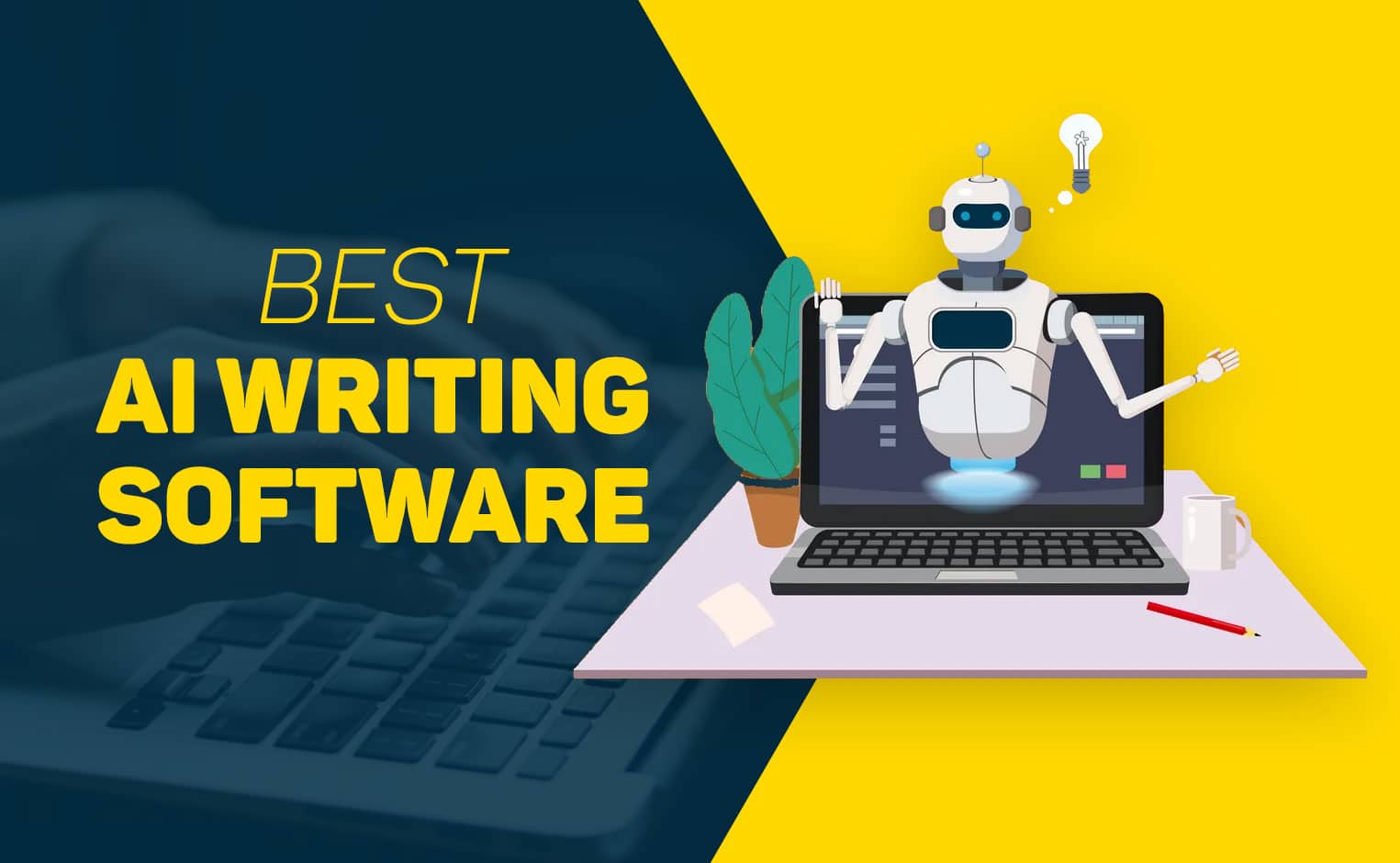 The key to driving high-intent traffic is to consistently create high-quality content. The problem is that content comes in all different shapes and sizes these days.
Between social media posts (Instagram Reels, TikTok videos, Facebook posts, etc.), email marketing, blog articles, product descriptions, and landing pages, it's almost impossible to churn out valuable and relevant content on a daily basis.
That's where AI writing software comes to the rescue. There are a number of advanced AI writing tools that make it easy to generate content for your website, blog, and social media accounts. For starters, you'll save time and money, and you'll still be able to produce top-tier writing in a range of formats and subjects.
With many different AI writing software available on the market, it can be difficult to decide which option is the best for you.
Below is my list of the best AI writing software for content generation. Let's get into it.
Best AI Writing Software For 2023
Jasper

CloserCopy

Copy.ai

Copysmith

Rytr

Outranking

WriteSonic

Wordtune

Anyword

Frase IO
Benefits of Using AI Copywriting Tools
Most AI writing tools offer quality content, along with other key benefits such as:
Helps with writer's block: AI writing software work can help content writers overcome writer's block by providing ample tools to get the creative juices flowing again.

Creates engaging content quickly: AI software is designed to create high-quality, engaging, and SEO-optimized content in just a few clicks.

Save time: Copywriting tools can manage a lot of content-related tasks. This allows you to focus on other important areas of the business.

Improve your writing skills: AI copywriting tools will save you time and effort, helping you become the best possible writer you can be. You can then use these tools to develop more content, such as webinars, e-books, blog posts, and more.

Saves money: AI writing tools will not only save you time but money as well. You likely won't need to pay a freelance copywriter and can manage content creation on your own.

Multi-lingual support: These AI tools can create and translate content in multiple languages. For example, Jasper supports 26 different languages and Closercopy supports over 120 languages!
Frequently Asked Questions
What is AI writing software?
An AI writer is computer software that uses artificial intelligence and natural language processing to create content and high-quality text based on the information you supply it.
An AI writing software is capable of generating an engaging blog post, high-performing marketing copy, content for landing pages, social media captions, creative stories, books/novels, and even lyrics for a song.
Most of the time, people are skeptical about the software until they try it for themselves. This is highly intelligent, accurate technology that has the capability to learn, make recommendations, and more.
What is AI content writing?
AI content writing is a type of writing that can be done via artificial intelligence and machine learning. But, all of the content written does not replace human writers completely. The AI writers simply act as an assistant to them.
AI content writing can be used in many different ways and for many different purposes. For example, if you need to write content on a specific subject or for a certain niche, AI writers can be used to generate it.
AI writers can also serve as the core source of content for marketing agencies that need to push out large amounts of copywriting and social media content quickly and efficiently.
How does an AI writer work?
Most of the AI writers created today use OpenAI's GPT-3 model. GPT-3 stands for the third generation Generative Pre-trained Transformer. Simply put, this is a language machine learning model trained to generate text using internet data.
AI uses these datasets to string together sentences and predict the next best word in a sentence – all while staying on topic and keeping context. This machine learning model requires a small amount of input text to then produce large volumes of relevant and sophisticated machine-generated copy.
Plus, the tools are always in learning mode. This means that they continue to learn from user interaction and input.
Is AI writing free?
Most AI writing tools require either a monthly or annual subscription. Pricing will really depend on the amount of content you need to do.
For example, Rytr offers an affordable plan for only $9/month, but it only includes 50,000 characters per month. If you plan to produce long-form content, you will likely need to upgrade to a more expensive plan that affords a higher word count.
Luckily, some AI software, like Writesonic and Jasper, allows you to use their tools for a limited free trial. Other options even offer entirely free plans. Rytr, for instance, has a free plan that includes 5,000 characters per month.
Is AI writing software good for all content marketers?
Yes, AI writing software is good for all marketers and content creators. An AI writing tool can help with any type of content writing, no matter the topic or writing style. It can help you compose advertisements, web pages, blog posts, social media content, and so much more.
AI tools will learn from previous writing habits and existing online interactions to generate bulk content in minutes, sometimes even in seconds. This is a busy marketer's dream. Content generation no longer has to involve long, tedious hours of work and missed deadlines.
What's the best AI writing software?
The best AI writing software will create high-quality, SEO-optimized content that drives traffic and engages readers.
In my opinion, Jasper is the best overall AI writing software. It offers cutting-edge AI technology and powerful writing tools that have the ability to curate content five times faster than the average human writer.
Jasper promises 100% original content that's both accurate and plagiarism-free. You can also access numerous pre-written templates that are organized based on specific categories, topics, and niches.
What's most impressive is Jasper's Boss Mode. The Boss Mode feature unlocks long-form content and 50+ copywriting skills, like the blog post introduction and storyteller, in one document. Not to mention, this is done in 15 minutes or less.
While this AI writing software guide is definitely packed full of helpful information, it's always important to do your research. The best program for you will depend entirely on your needs.
Best AI Writing Software: Key Takeaways
AI writing software can be a game-changer for marketers who need assistance juggling the many tasks that come with content creation or want to experiment with new styles of writing without worrying about a lack of quality. Simply put, an AI writer can help take some of the burdens off your shoulders and free up time so you can focus on other important aspects of your professional life.
While no AI writer has come close to winning a Pulitzer prize, it can help you create accurate, engaging, and consistent content. And if you're skeptical, look for an AI software that offers a free trial or a free plan. That way you can try the tools out before fully committing to a recurring subscription.