The 20 Best Sports Affiliate Programs for 2022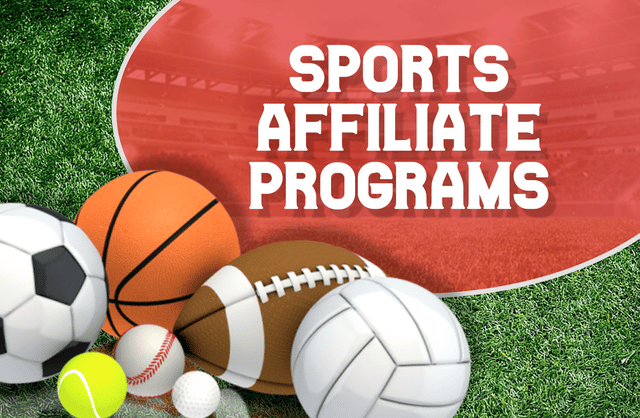 Are you a sports influencer, athlete, or parent involved in your kid's sports teams? Do you want to take part in highly lucrative sports affiliate programs?
If so, we've identified 20 of the best sports affiliate programs from both well-known and new sports companies that can help you turn your network, website, or social media into a money-making machine.
Affiliate marketing has become a big business in recent years. The brands win because everyday people are helping them drive traffic to their websites, and those driving the traffic earn passive affiliate income by doing so.
Sports affiliate marketing, in particular, presents an enormous opportunity to promote sports and lifestyle products. Did you know that the global sports industry is worth an estimated $614 billion between sporting goods and events? Americans alone spend around $200 billion on sports gear and outdoor accessories annually.
If you're interested in sports affiliate programs to make some passive income in 2022, let's dig into the top 20 that are available for you to sign up and join right now!
Best Sports Affiliate Programs in 2022
TaylorMade Golf

Jump Sport

Total Gym

Eastbay

GoPro

Fitbit

LeftLane Sports

Al's Sports

Dick's Sporting Goods

OnlineSports.com

Under Armour

Mountain Hardware

Adidas

Fanatics

Play Your Court

FanDuel

Leather Head Sports

SportsMemorabilia.com

Gainful

Hidrate Spark
Best Sports Equipment Affiliate Programs
Sports Goods Affiliate Programs
Sports Instructors Affiliate Programs
Fantasy Sports Affiliate Programs
Sports Memorabilia Affiliate Programs
Sports Nutrition Affiliate Programs
How to Choose a Sports Affiliate Program to Promote
Now that you know the best sports affiliate programs on the market, we come to the important question: how do you choose which program to promote? If you've read my Affiliate Marketing Guide, you already know my answer: it depends on your niche.
Because of the way that both the social media and Google SERP (search results) algorithms work, they tend to drive followers and search results to notable people and websites that have authority on certain subjects. This doesn't mean that you have to be a professional athlete or an ESPN host. It just means that it would make your affiliate marketing program far more successful if you have a lot of content or posts surrounding any one of the sections listed above (sporting goods, sports memorabilia, sports equipment, sports apparel, fantasy sports, or supplements). 
There are also various factors to consider about the program itself, such as:
Commission rate:

Different programs pay their commissions in different ways. Some pay a percentage of any sale that is made through your links, while others will pay you a total revenue share generated by any customer that signs up for their services through your link.

Cookie duration:

Cookies are the way that websites and companies track visitors online. In sports affiliate marketing, the "cookie duration" is the time that a customer has between clicking your link and making a purchase on the website. For example, with a 30-day cookie duration, someone using my sports affiliate link has to purchase within 30 days of the link clicking for me to earn a commission.

Sign-up URL

: Some of the companies listed above host their affiliate programs, while others run them through third-party affiliate programs.

Sports site:

The website for the company whose goods or services you will be selling through affiliate links.
FAQs
What Is the Highest Paying Sports Affiliate Program?
Some of the highest paying sports affiliate programs are FanDuel ($25-35 for CPA, 35% of revenue for RevShare), Gainful ($30 per sale), and Jump Sport (4% commission on a $519 avg sale).
Ultimately, it depends on how savvy your affiliate marketing skills are, how much traffic you can drive through the program, and how many conversions you have.
Do Sports Affiliate Programs Convert Well?
Most sports affiliate programs convert well. Certain brands listed above like Adidas, Under Armour, Dick's Sporting Goods, and Fanatics are globally-recognized brands that people tend to know.
This is where your skills as an affiliate marketer truly come into play and can mean the difference between making chump change or a comfortable living through your passive income. Diligence pays off, so again, if you haven't read my Affiliate Marketing Guide, I highly suggest doing so if you plan on moving forward with some of these sports affiliate programs.
Best Sports Affiliate Programs: Key Takeaways
Whether you are a savvy affiliate marketer or someone with an already-built network of sports players or fanatics, the sports affiliate programs listed above can generate a sizable passive income if you play your cards right.
Some of the programs above will pay a flat fee per sale, while others are based on commissions as a percentage of revenue generated. Think strategically based on your skills and which could prove more profitable for you.