We Can Fix and Protect Your Online Footprint Quickly
A bad online reputation is caused by one or a combination of factors. These may include bad customer reviews, negative search results, poor social media brand mentions, or deliberate reputation attacks.
Take control of your search results. By utilizing the latest SEO tactics, our team of experts will develop a strategy that ensures that searchers can only see positive results.
88% of searchers don't click on results past page 1.
 – Sistrix (2020)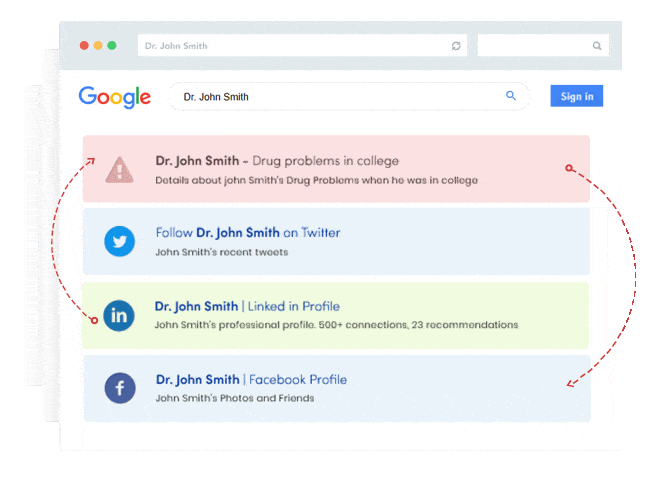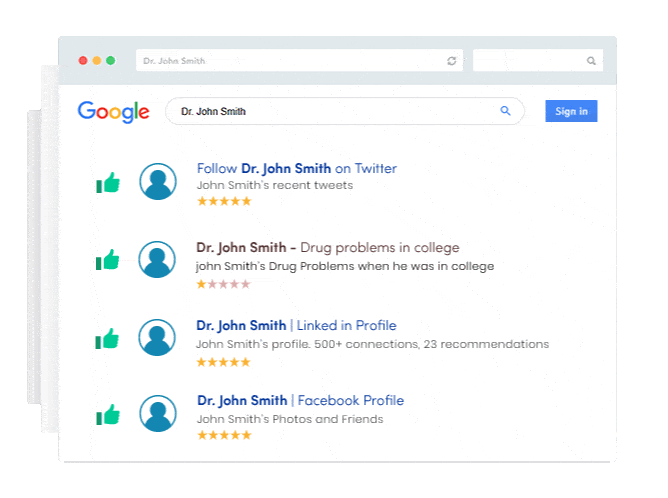 Using our proprietary content removal process, our team of lawyers will remove unwanted content and bad press. We can remove articles, consumer complaints, bad reviews, and more...
Strategy
Our team of experts will analyze your online reputation and determine a realistic timeframe to achieve your goals. 
Content Deletion
Using our proprietary content removal process we will find and remove any negative content that people can see on search engines. 
Positive Content
We take control of your online reputation by distributing positive content that dominates the first page of Google.