11 Best Sales Funnel Software for 2022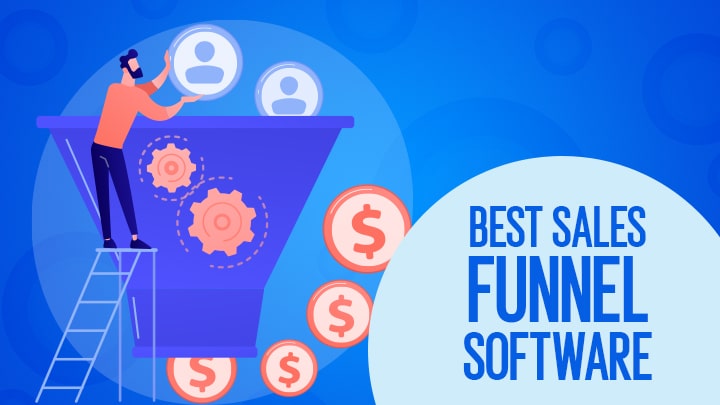 The aim of an online business boils down to one thing: generating leads and converting them to customers. Whether you own a SaaS or an eCommerce store selling shoes, that's the bottom line.
 But people who visit your website are at different stages of the buyer's journey. Some online visitors come to your website with a ready mind to make a purchase. 
Others are far from decided and need a little more convincing and following up. On the other hand, some visitors are only interested in information and don't want to purchase anything, at least not yet.
 Now, this is important:
 People who visit your website may only be doing so once, and you're not guaranteed that they'll be back. And even if they visit again, how do you convince them to buy from you and not from your competitors?
 That's where sales funnel software comes in. These applications allow you to automate the marketing process and convert visitors to customers seamlessly.
Here are the top 11 sales funnel applications, their best features, pricing, hits, and misses. Go through to find a suitable one for your business.
Final Thoughts
These are 11 of the best sales funnel software that can help you grow your customer base. Some have excellent features to set you rolling even when you're just starting out. Check out the features, as well as the pros and cons, to determine which sales funnel tool is best for your business. Use their free trial to test their services and make the right decision.