Best Appointment Scheduling Software for 2023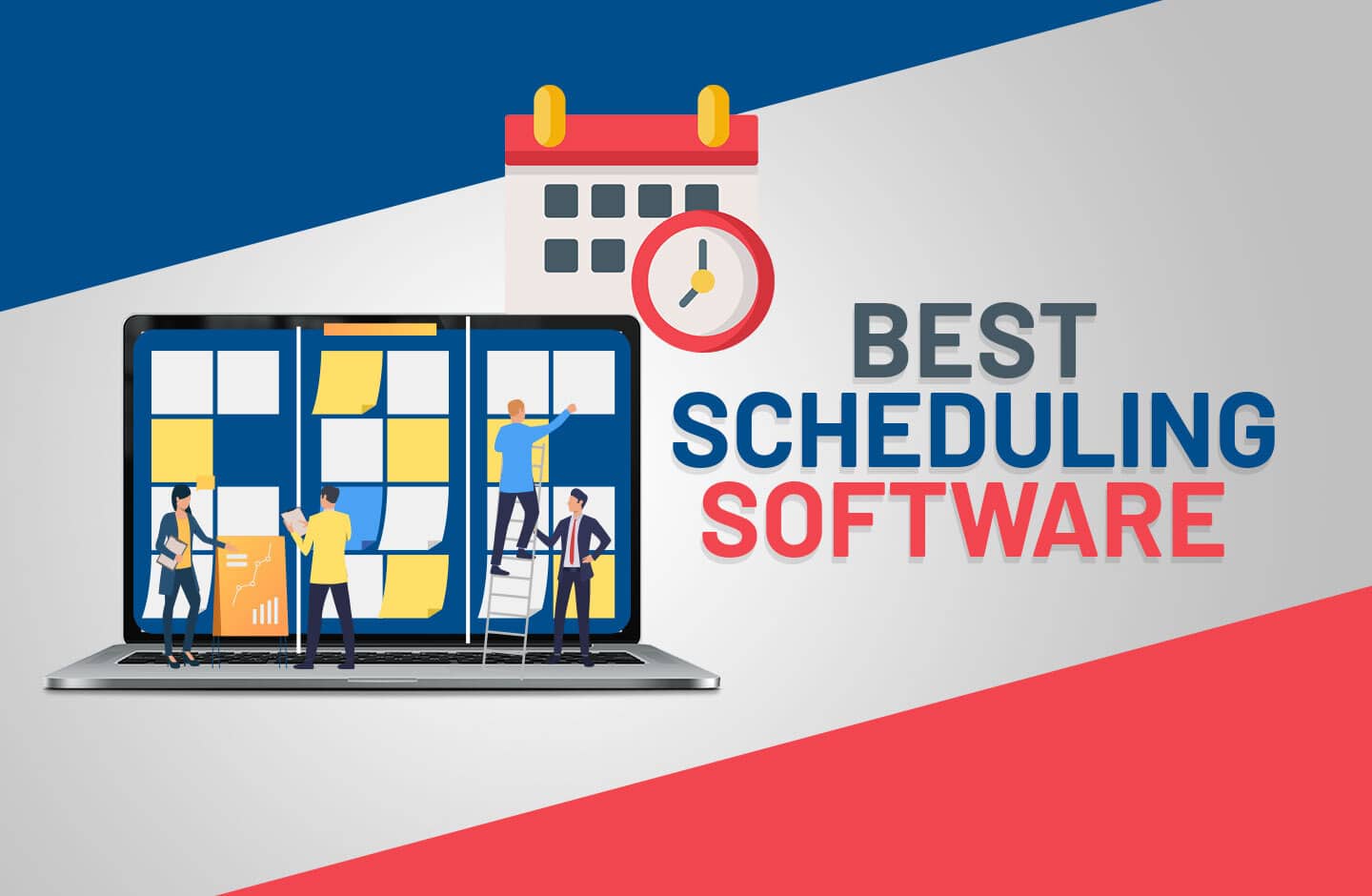 When it comes to appointment scheduling for your business, you need a dedicated and dynamic appointment scheduling app to automate administrative tasks and reduce the number of back-and-forth emails. This will help to save time, money, and effort – all of which would be better allocated to different areas of your business. Whether you need to book in-person meetings or schedule remote calls, an appointment scheduling software can streamline these tedious tasks.
Appointment scheduling apps can manage bookings, reschedule appointments, and short-notice cancellations. Plus, many of these tools sync directly with your calendar, online payments system, and other apps within your tech stack. Streamlining the scheduling process will reduce time spent on prospecting, optimize your sales funnel, and grow the business.
In this article, you'll discover the best appointment scheduling apps to speed up the booking process and improve client management. For each appointment scheduling app, we focus on the main features, pricing, pros, and cons.
Best Appointment Scheduling Apps
Frequently Asked Questions
What is Appointment Scheduling Software?
Appointment scheduling software is a program that helps to automatically and conveniently book client appointments. Using this type of software can improve the customer experience and company efficiency to book appointments.
Does Scheduling Software Integrate with Other Platforms?
Most scheduling software options are designed to seamlessly fit into your existing operations and platforms. This way it can provide maximum efficiency and minimal disruption. For example, it may integrate with various accounting, marketing, communication, and project management software.
Is Appointment Scheduling Software Hard To Learn?
Because most scheduling software apps are customer-facing, they're generally simple, intuitive platforms that are easy to learn and use.
How Much Does Appointment Scheduling Software Cost?
Just like all software, there are both expensive and more affordable options out there. For the most part, scheduling tools are relatively affordable compared to other types of software. Companies generally offer tiered plans, so that you're not paying for more features and functions than you need.
Bottom Line
When it comes to choosing software for scheduling appointments, it's important to consider what's best for your business and its needs. Whether you're a solo entrepreneur or oversee a large-scale business, the main factors to evaluate are price, appointment booking features, client management tools, customization capabilities, and ease of use.
You want a booking software that seamlessly fits into your day-to-day tasks and adds value across many areas of the business. A quality appointment scheduling software won't just make your life easier, it will also provide a positive impact on your business.