What is the Best Project Management Software?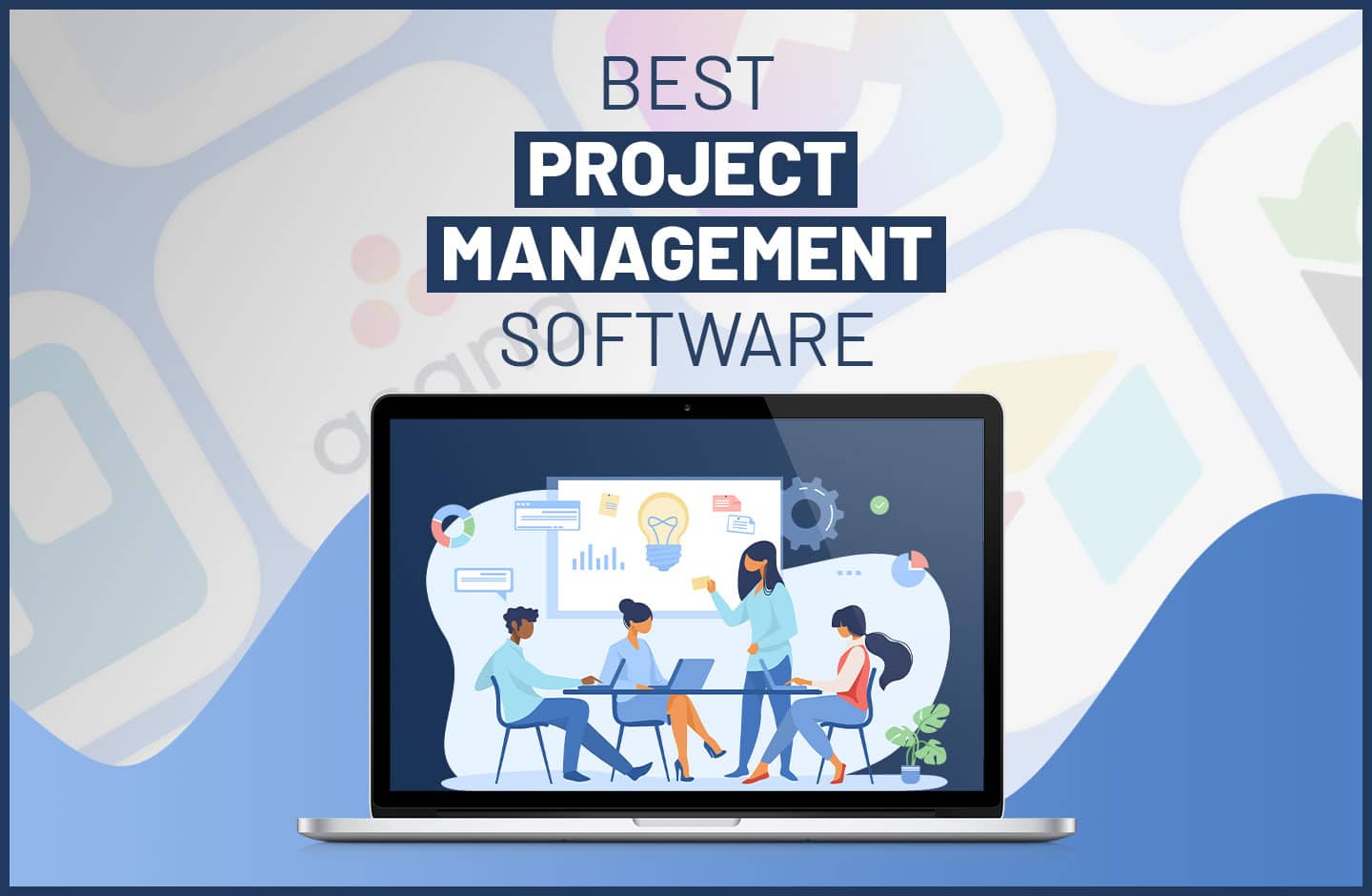 Project management software is an online collaborative tool that helps stakeholders manage projects. Without it, you're left with an endless pile of spreadsheets and documents.
Project management software helps teams of all sizes, including small businesses on a budget and large enterprises with complex processes, stay organized and updated. These solutions make it easy to plan projects, assign tasks, and keep team members on the same page. With a clear overview of all project details, businesses can ensure both deliverables and goals are met.
There are numerous project management solutions available today, all with different plans, pricing, and tools, which can make your decision a difficult one. For this roundup of the best project management software, we evaluated and tested 10 of the leading providers for 2022. This review covers all of the information you need- from costs and fees to features and integrations and more.
How We Determined the Best Project Management Software Options
This list above carefully evaluated both free and premium options to give you the best project management software tools in the industry. Some important factors considered include:
User Interface: The best project management solutions require minimal technical expertise to use and aim to keep the learning curve manageable.
Pricing and Fees: Most businesses try to remain budget-conscious. For these reasons, project management software should offer multiple plans at different costs.
Features and Tools: The best project management software offers top-notch features and functionality. Many of the options listed above also include customizable tools, like integrations and automation.
Customer Service: Software solutions that prioritize customer support were among our top recommendations. It can get confusing when implementing new software into your organization's workflows. A customer service team that can help you move past these hurdles is essential.
Project Management Software Reviews: We only chose project management software options that have earned several positive reviews across customer bases.
Different Deployment Types of Project Management Software
Desktop-Deployed Project Management Software
This is a traditional project management tool that runs on desktop software, typically with limited collaboration capabilities. Desktop deployment typically entails single-user applications used by the project manager, rather than an entire organization.
Web-Based/Cloud-Based/SaaS Project Management Software
Most of the newer options include cloud-based software, which runs through a web browser and is accessible to anyone with internet access. This type of project management software is best for larger teams that require remote access and vast data storage.
Mobile Project Management Software
This is a subsidiary of the cloud-based deployment type that's also accessible through smartphone and tablet applications. Mobile functionality is best for users who need to view and update project details on the go.
Different Uses for Project Management Software
Personal Use
Personal use project management software is predominately deployed at home to manage daily to-dos, lifestyle goals and objectives, personal events, and small projects. These basic systems typically offer far fewer features and do not include robust collaboration functions or massive data storage.
Single-Use
A single-user project management software shares some similarities with the personal user type, however, these systems will generally offer more business-focused features. Single-user software is best suited for project managers within a small business that does not require communication features.
Collaborative Use
This is the most common use for a project management system. Many are web/cloud/SaaS-based and offer centralized features like calendar sharing, resource tracking, and project data. Your organization will likely require a collaborative-focused project management solution.
Frequently Asked Questions
What Is Project Management?
Project management is the practice of applying knowledge, skills, and tools throughout the duration of a project- from planning to launch. Practicing project management comes down to defining a goal, developing a roadmap to achieve the goal, building and executing the deliverables, and monitoring performance to ensure project goals remain on track.
Adhering to consistent project planning and execution processes improves efficiency and resolves roadblocks faster and easier.
What Is Project Management Software?
Project management software is an online platform and digital tool that helps organizations and individuals alike plan projects, assign tasks and timelines, allocate and track resources, and collaborate with team members from project ideation through completion.
The best project management software further helps other tools, like document storage, file sharing, advanced organizational features, and more.
Why Use Project Management Software?
Project management software simply makes day-to-day operations easier. It helps to streamline and optimize core functions relevant to most organizations.
Instead of relying on multiple different applications and tools, project management software gives teams the ability to use one centralized platform.
You can use project management software for the following: project planning and scheduling, resource allocation and capacity planning, budgeting, portfolio management, business process management, workflow management, quality management, storing and sharing documentation, creating project reports, analyzing trends, and forecasting, etc.
What Are Common Features of Project Management Software?
Most project management software offers similar features needed for a successful project. These basic tools help to plan, schedule, assign tasks, and report status to project teams. Many also include different views, like Kanban or Gantt, to further track progress.
There are also extra features and unique project management tools that will suit certain business types or project types better than others. For example, these other project management tools may include 3rd party app integrations, collaboration features, graphic design tools for creative teams, advanced analytics and databases, invoicing software, publishing capabilities, etc.
Who Should Use Project Management Tools?
Most professionals can benefit from project and program management software, regardless of job title, organizational size, or industry. These tools are helpful when planning, organizing, tracking, monitoring, and executing any type of work. It doesn't have to be a formal project with specific tasks.
Project management software creates a central workspace for either yourself or your team. This visibility reduces confusion and improves planning, coordination, and communication.
What Are the Top Project Management Software for Small Businesses?
Project management is needed across so many different fields and industries. Whether you're running a large-scale corporation or growing a small business, you will likely benefit from the collaboration and tracking tools made available through great project management software.
For small businesses just getting off the ground, simple project management software will work just fine. Our top picks for smaller-scale organizations include monday.com, Trello, and Wrike. These are the perfect project management software options for those looking to manage straightforward projects on a budget.
How Much Does Project Management Software Cost?
Most project management software providers offer both monthly and annual subscription-based services. However, some of the more antiquated vendors have a fee-based model that requires a one-time purchase.
Typically, pricing models and tiers vary based on different factors (e.g., the offered features, number of users, and support systems available). Most project management software will offer users a discounted rate for the annual plan versus the month-to-month payment option.
Prices range from as low as $5/month to as high as $1,000+/month, largely depending on the platform and the product. Some project management software providers don't advertise their pricing at all, especially for enterprise-level packages. These plans are more expensive.
Are There Free Project Management Software Options?
Many paid project management software vendors offer either a free trial, a free plan, or both. In fact, ClickUp, monday.com, Airtable, Wrike, Todoist, Asana, Zoho Projects, and Trello all offer free starter plans.
Any free version of the software will have basic task management tools and minimal collaboration features. If you're looking to oversee a simple internal project or manage daily to-dos, then there is nothing wrong with using one of these free options.
When Should You Invest in Project Management Software?
You should invest in software when deadlines are being missed, processes are inconsistent, and miscommunication often occurs. If you're suffering from these adverse challenges, it's not necessarily a bad thing. It could simply be a sign of growth.
When teams and projects are increasing in both size and number, rudimentary tools, like spreadsheets, may no longer cut it. PM software reduces the need for manual and repetitive tasks, freeing up team members for more meaningful work.
Processes only get more complicated as organizations grow, so having an all-in-one tool to manage projects and stakeholders is critical for continued success.
Conclusion
Instead of juggling countless spreadsheets and referencing long email chains, opt for project management software that will optimize efforts. With the proper tools, you can be more strategic with resources, work more efficiently, and facilitate operational excellence.
Software needs can vary from team to team. The right project management software for you will depend on your intention for using it. In summary, it should help you to plan, execute, and manage projects in one centralized virtual location.