Best Team Communication Apps in 2023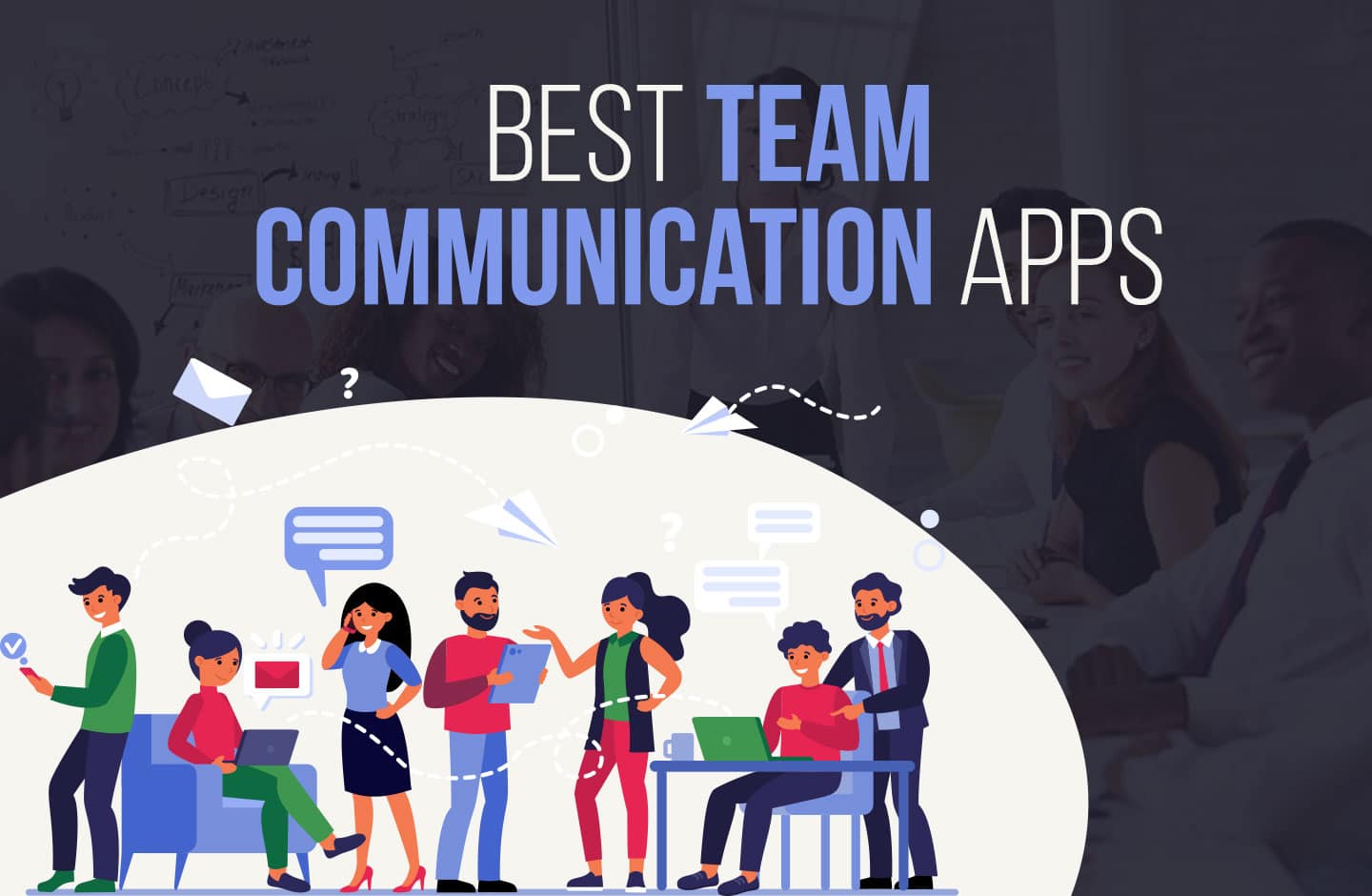 Gone are the days when long email threads and phone calls were enough to keep a thriving business going. In today's hyper-connected world employees need to streamline communication and team collaboration.
Team chat software provides the tools needed for productive and efficient remote teams. This type of software has become increasingly popular as companies shy away from shared physical work environments and embrace remote and hybrid teams.
With team chat apps, everyone can contribute to and participate in relevant workplace conversations via instant messaging, video conferencing, screen sharing, file sharing, and more.
In this article, I've gone through some of the best team chat apps that are available today to simplify your search. Providing remote teams with one centralized platform to host voice and video calls, share files, send direct messages, and collaborate across group chats is a must if you want your company to remain competitive.
Here's the list of the best team communication apps to help your team succeed in 2023 and beyond.
Slack – Best for extensive third-party integrations
Microsoft Teams – Best for enterprise-level communication channels
MissiveApp

– Best for custom administrative control options

Chanty

– Best project management tools

Mattermost – Best for productivity tools
Connecteam

– Best for remote teams

Brosix

– Best team messaging app
Best Team Communication Apps for 2022
How to Choose the Best Team Communication Apps
There are a lot of options out there on the market, different free apps that provide good communications for your teams, and others that aren't quite up to the task. Some team communication apps that focus solely on messaging, while others are used for more robust project management.
So how do you choose which communication app is the best for your team?
Well, that depends. If you have a small business, it may be best to start with one of the team communications apps that offer a free version to see if the platform works for you as a whole. If it does, most of these companies make the upgrade process extremely simple.
Bigger and more established companies that need to be connected 24/7 face a different problem. The free apps like Slack aren't great for large-scale organizations because chats can quickly lose important highlights, especially if you have people that are, well, chatty.
My best advice would be to look at the team communication apps listed above and see which one resonates with you. Consider whether the team chat app:
Organizes conversations using multiple channels, threads, and tags.

Offers a search feature with filtering options.

Allows for video conferencing, audio messaging, and screen sharing.

It is easy to navigate and control, without interface clutter.
Best Team Communication Apps FAQs
What are team communications apps?
Team communication apps provide a way for your teams to stay connected, communicate, and share files at any time and across all of their devices. Many offer additional services and features tailored toward project management.
Do team communication apps integrate with other business software?
Most team communication apps integrate with other business software. For example, Slack integrates with over 2,400 different third-party apps like Google Workspace, Dropbox, and others.
Are team communication apps difficult to use?
Most team communication software is easy to use and learn. There are some team communication apps like Mattermost that are open-source and highly customizable, but more difficult for non-tech savvy users to understand.
How much do team communication apps cost?
Team communication apps range in terms of cost and pricing. Some offer free versions that provide enough functionality for small teams to communicate. Others have paid versions that are extremely affordable, with some as low as $2-3 per user per month. Software that is more complex and provides higher functionality can cost as much as $99 or more.
Best Team Communication Apps: Key Takeaways
It would be great if I could tell you that one team communication app was the best for your company, but in reality, there are many different variables to consider. How tech-savvy is your team? How much can you afford to spend? Are you looking for a simple team communication app, or do you want other functionality like project management or scheduling software?
To help you make your decision and understand which team communication app is the best for your company, here are some key takeaways. 
If you want a great team chat app that focuses on data security or encryption, try Chanty

,

Brosix

, or

Microsoft Teams

.

If

ease of use is important to you, use a team communication app known for a simple interface like Slack, Chanty

, and

Brosix.

If your company is very sales or support-heavy, use a team communication app that can put all conversations in one place like MissiveApp

.

I

f you're a startup or small company that doesn't have a big budget for a new team communication app, go for the more affordable options like Slack, Chanty, and Microsoft Teams.