11 Best Affiliate Marketing Books to Read in 2022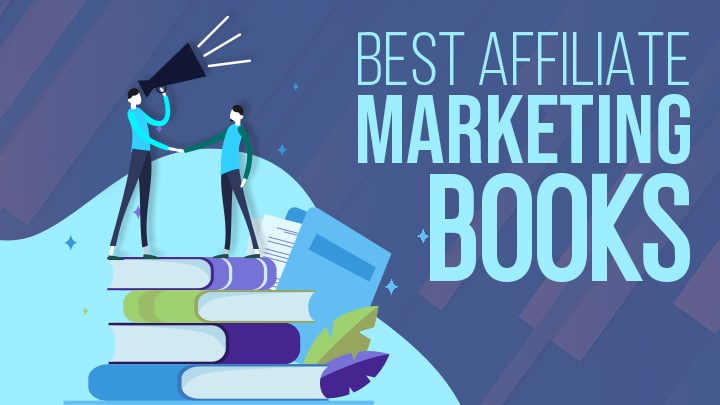 If there is one thing you absolutely must do as an affiliate marketer, it's research. That applies to your own knowledge of the industry. 
Whether you are an expert, or just getting started, it's always beneficial to stay up to date with best practices and effective strategies in your field.  
I've put together a list of what I consider to be the best affiliate marketing books available today. 
Whether you're looking for a simple guide to affiliate marketing, tips on affiliate program management, or ways to become an affiliate marketer, I've got you covered. 
Let's get started.
1. Affiliate Program Management: An Hour a Day by Evgenii Prussakov
2. Affiliate Marketing: Learn How to Make Your First $1000 Passive Income Online by Ray Hamilton
3. Affiliate Marketing: Proven Step By Step Guide To Make Passive Income With Affiliate Marketing by Mark Smith
4. Affiliate Marketing: The Beginner's Step By Step Guide To Making Money Online With Affiliate Marketing (Passive Income, Affiliate Marketing, Blogger, Small Business Ideas, Financial Freedom Book) by Kevin Ulaner
5. Affiliate Marketing For Dummies by Ted Sudol
6. The Complete Guide to Affiliate Marketing on the Web: How to Use and Profit from Affiliate Marketing Programs by Bruce C. Brown
7. From Nothing: Everything You Need to Profit from Affiliate Marketing, Internet Marketing, Blogging, Online Business, e-Commerce and More… Starting With <$100 by Ian Pribyl
8. The Essential Habits Of 6-Figure Bloggers: Secrets of 17 Successful Bloggers You Can Use to Build a Six-Figure Online Business by Sally Miller
9. Becoming A Digital Marketer: Gaining the Hard & Soft Skills for a Tech-Driven Marketing Career by Gil and Anya Gildner
10. The One Hour Content Plan: The Solopreneur's Guide to a Year's Worth of Blog Post Ideas in 60 Minutes and Creating Content That Hooks and Sells by Meera Kothand
11. Expert Secrets: The Underground Playbook for Creating a Mass Movement of People Who Will Pay for Your Advice by Russell Brunson
Final Thoughts
Becoming an affiliate marketer is one of the smartest ways to bring extra money online. 
Many affiliate marketers struggle to create an effective strategy for their business. These books will put you in the right direction. 
Learn how to choose the right affiliate program, drive traffic to your affiliate site, craft unique business ideas, and take your business to the next level. 
With the help of these books, you have the opportunity to earn a full-time salary with your affiliate marketing endeavor.