10 Best Outsourced Accounts Payable Providers for small businesses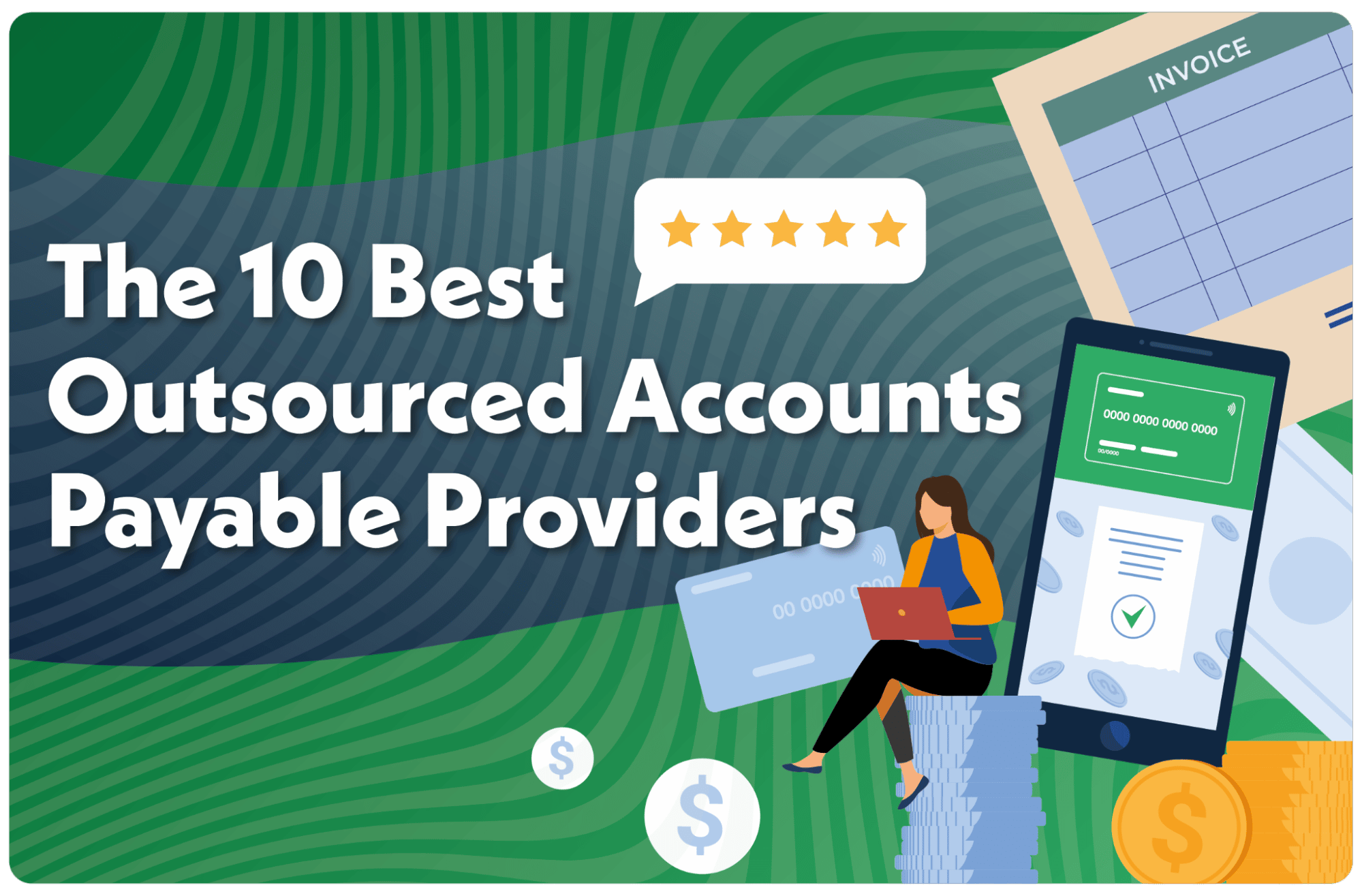 Missed invoices, duplicate payments, and payment fraud can all cause undue strain on your business growth. Smart companies know that they can reduce time, improve the strain on vendor relationships, and save money internally by using accounts payable outsourcing companies for their AP process.
Accounts payable outsourcing is different from accounts payable automation, in that it allows a little more human control over novel situations. There are some excellent and affordable companies that provide outsourcing accounts payable services.
If your business growth has brought you to the point where it's time to use accounts payable outsourcing, the companies on the list below are the best that I've found for small companies.
The 10 Best Outsourced Accounts Payable Providers: Overview
What Are the Main Services of an Outsourced Accounts Payable Provider?
Accounts payable processes can become backed up and riddled with errors due to duplicate invoices, data entry errors, and even payment fraud if a rapidly-growing company isn't careful.
Outsourced accounts payable providers often help streamline your AP department by providing some of the following additions to your accounts payable process:
Invoice processing

Invoice matching

Processing purchase orders

Processing debit memos

Removing manual data entry errors

Streamlining payments

Double-checking any invoice receipt

Streamlining your business rules

Enhancing reporting tools

Increasing operational efficiency

Reducing overhead expenses
What Are the Benefits of Outsourcing the Accounts Payable?
Outsourcing your AP may seem expensive at first glance, but an honest weighing of the benefits may show that it can be cost-effective in the long run. Here are some of the benefits of outsourcing your accounts payable:
Increased uptime and accountability

Efficient administrative, tracking, and reporting tools

Increased resources in addition to your in-house AP department

Reduced cost for your AP process
Why Are Companies Outsourcing Accounts Payable?
Here are some of the common reasons why a company would outsource its AP department:
Your AP team is overwhelmed

You have high invoice processing costs

Your AP process lacks control

Cost savings to outsource rather than hire more in-house AP staff
What are the Challenges With Outsourcing the Accounts Payable?
It's not all sunshine and rainbows. Here are some of the challenges you may expect with outsourcing accounts payable:
Loss of control

Dependency

Less flexibility for your operations

Potential errors

New line of communication required
How to Choose the Right Outsourced Accounts Payable Provider
Of the ten best outsourcing accounts payable companies listed above, how do you choose the right one? Each of those listed above is titled as "best" for a certain function, and if that is what you are looking for, it may be the right choice for you.
If none of those fit your needs exactly, here are the factors you should consider:
Price

Automation vs human control

Streamlining

Customer reviews

Ease-of-use

Data security (your industry may have specific requirements)
Bottom Line
There are ten different accounts payable outsourcing companies listed in my review above, and each specializes in different functionality. As I outlined at the beginning of my review, I personally use Bill.com and it is my favorite from my experience.
Some of those listed above are free to use except for a few line-item charges, while others provide an entire suite of services beyond just AP operations. Use the list above to find the one that is right for you, and start driving efficiencies where it counts – with your money!