10 Best Graphic Design Software for Graphic Designers (Free Options)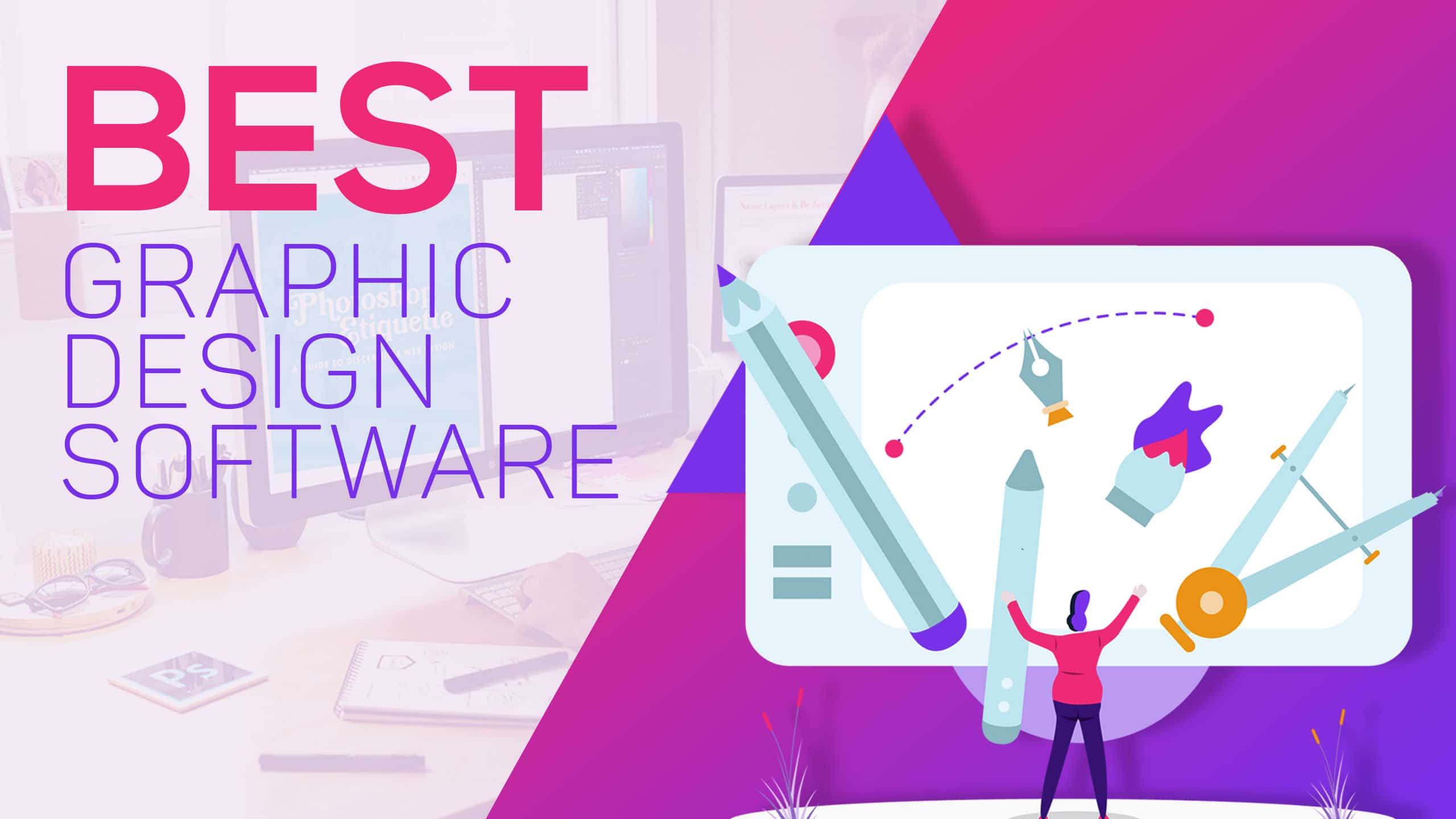 There is a world of graphic design products on the market today with unique and varying features.  
The best product for you rests on the type of design you practice whether it be photo editing, 3D design or illustration.  
Now, the other factor to consider is the price of the product. Let's face it, cost always plays a role in the product you choose.  
Luckily, there are several products that offer a range of prices from premium to completely free.  
Check out this list of the best graphic design software available with plenty of free options for those of you on a budget.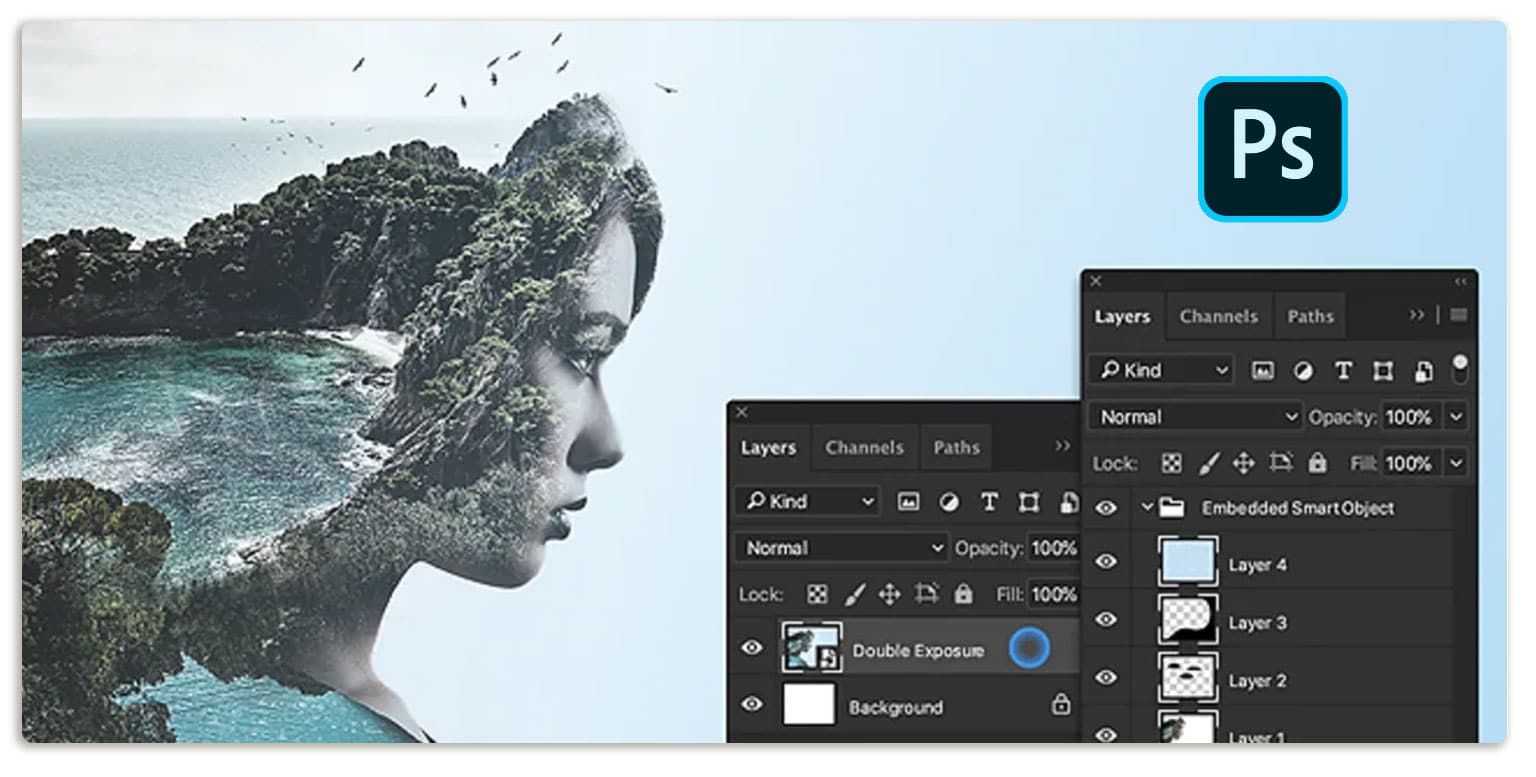 Description: You'd be hard-pressed to find a graphic designer who hasn't heard of Photoshop. This tool is probably the most famous of the bunch, known for affording incredible creativity to the designers who use it.  
Photoshop is primarily used for editing photography. You can use this tool in a variety of ways including standard edits to complete overhauls.  
Photoshop comes from the trusted Adobe brand, so you know it's a quality product.  
You can use this product on a range of devices including your iPad, laptop, and desktop. All of your data is saved to the cloud so you can easily move from device to device.  
Features: 
Content-aware fill

 

Lens blur

 

Portrait selection

 

Edit on mobile devices

 

Cloud backup

 

Rotatable patterns

 

Adobe fonts

Adobe Camera Raw workspace

 
Pricing: Adobe Photoshop comes in several payment plans. You can choose to purchase an annual plan which is $239.88 per year. You can also break down this payment into monthly increments of $20.99 per month. If you don't want to commit to an annual plan you can pay monthly at $31.49 per month. Adobe Photoshop is a quality photo editing tool that comes at a decent price. I recommend this option to anyone who primarily needs a photo editor with excellent features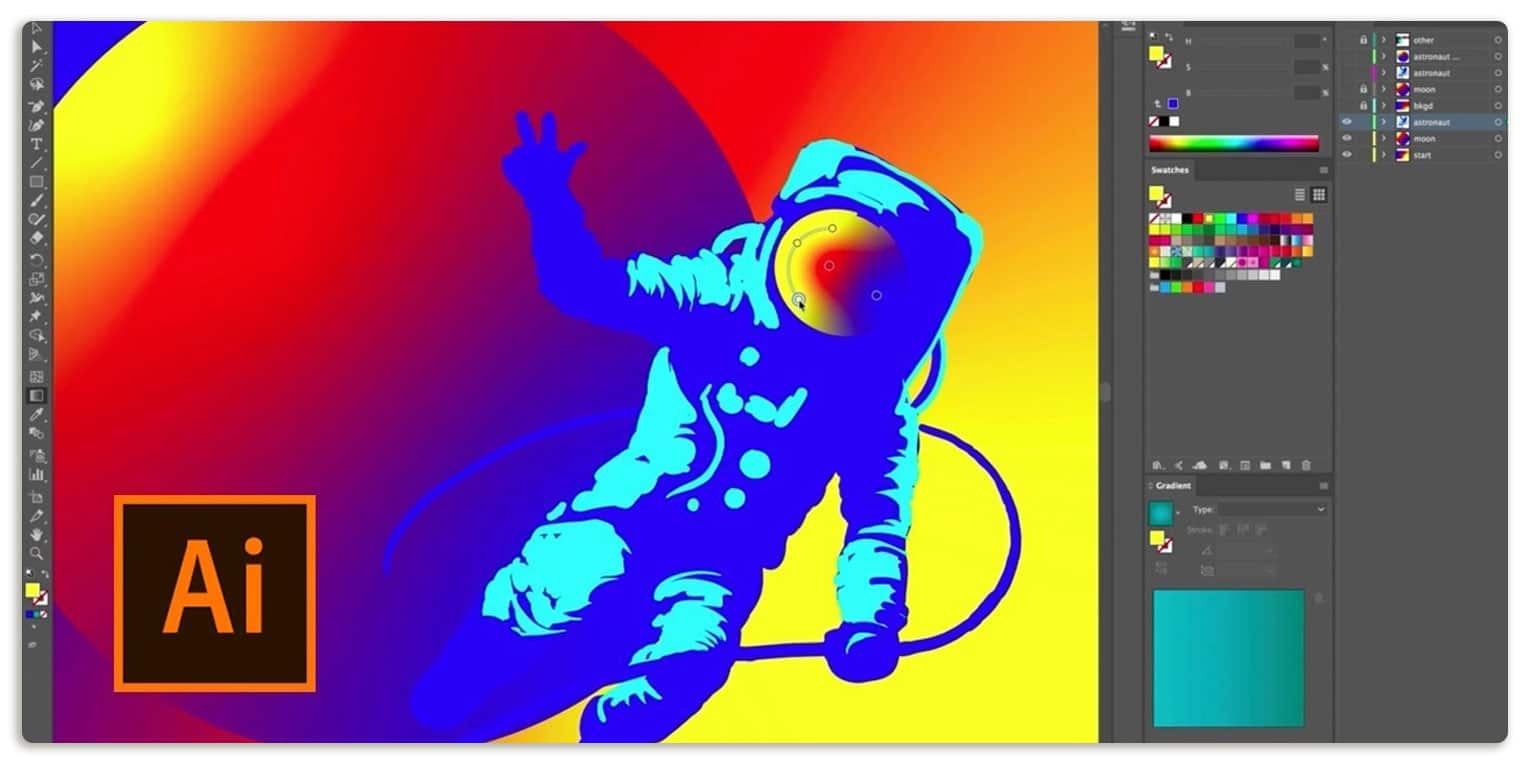 Description: Adobe Illustrator is a vector graphics software that is widely known as the industry standard of illustration software.  
Unlike Photoshop that is primarily for photo editing, Illustrator is used by digital artists to create images. This option is great for creating logos since you can adjust the size of any image without any hassle.  
If you're an artist, you can use this tool to turn your hand-made artwork into digital works of art. You can also create artwork from scratch directly with Adobe Illustrator.  
Another popular use for this tool is to create unique typography. Illustrator will soon be available on the iPad for added convenience.  
Features: 
Logo design tool

 

Typography font design tool

 

Hand lettering design tool

 

Icon design tool

 

Infographic design tool

 

Banner design tool

 

Chart design tool

 
Pricing: If you know this product is perfect for you, you can purchase the annual plan for $239.88 per year. If that's a bit of a stretch you can make monthly payments of $20.99 on the annual plan.  
The regular monthly plan is $31.49 per month. As you can see, the pricing is identical to Adobe Photoshop. This product is a true design product for anyone looking to make digital artwork, logos, and fonts.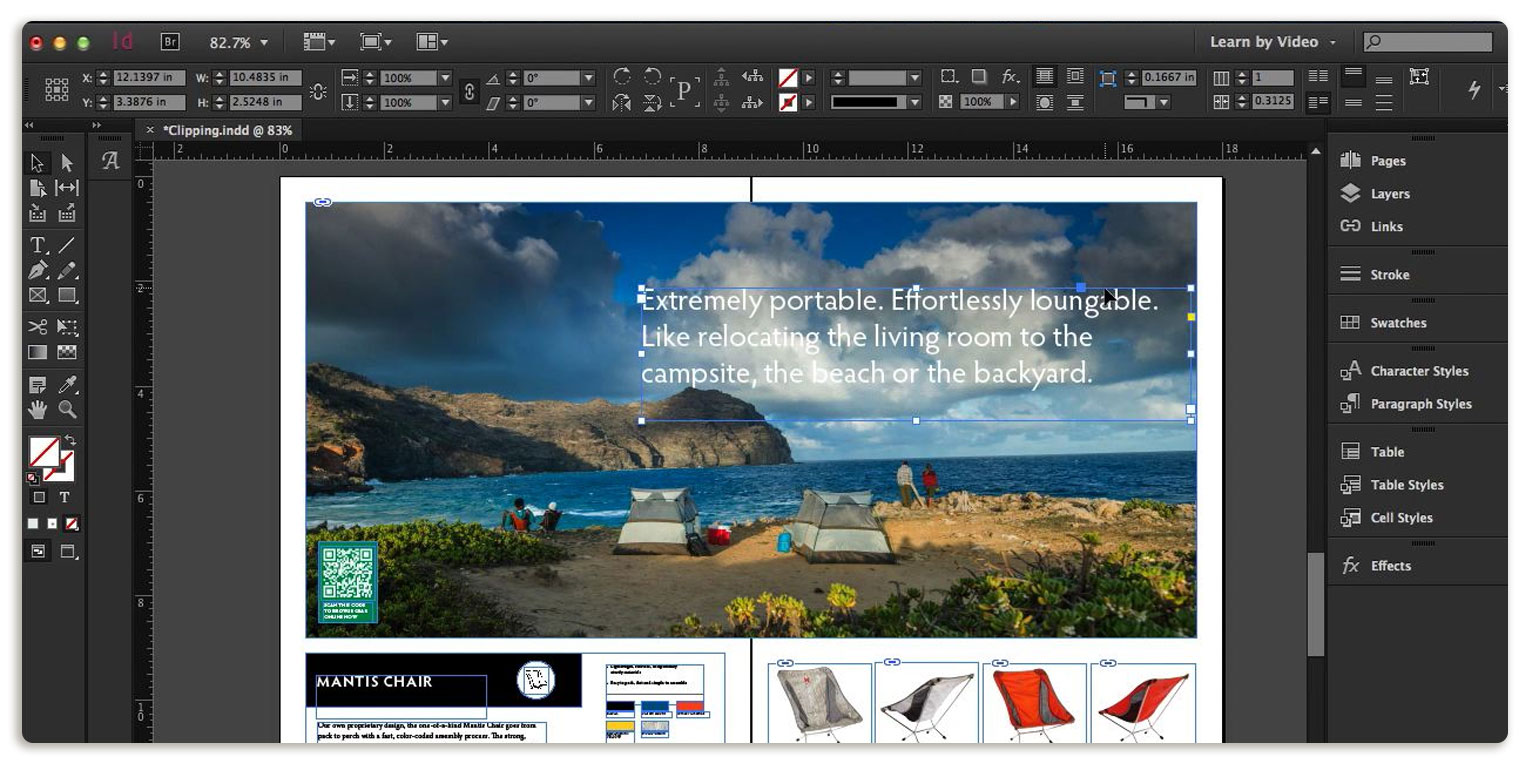 Description: Next on the list we have another Adobe product. Now, at first glance InDesign and Illustrator seem like very similar products so I'll take some time to explain the differences.  
While Illustrator is geared towards digital illustrations and logos, InDesign is really focused on books, newspapers, brochures in both digital and print forms.  
InDesign offers an impressive suite of tools that allows users to easily collaborate on digital projects. Adobe provides a large selection of tutorials so it's easy for beginners to get started.  
Features: 
Flyer design

 

Poster design

 

Postcard design

 

eBook design

 

Page layouts

 

Brochure design

 

Resume design

 

Presentation design

 
Pricing: Just like the other Adobe products on this list, InDesign has the same pricing format. Now, if you find all of these products useful, you should consider purchasing the Adobe Creative Cloud.  
This package includes InDesign, Illustrator, Photoshop, among a selection of 20+ creative apps all from Adobe. This package is $599.88 per year or $52.99 per month.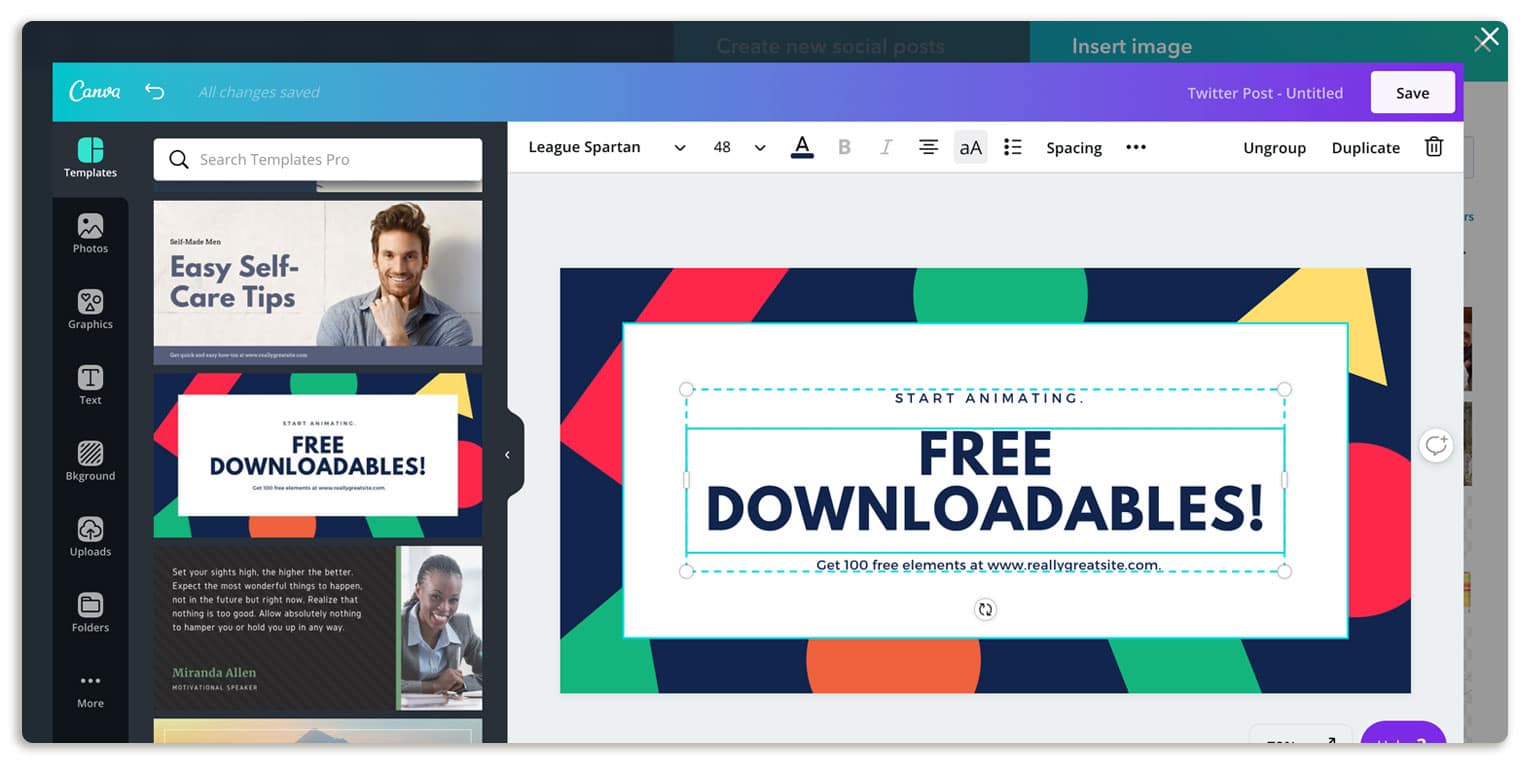 Description: Canva is a graphic design software that includes a diverse array of tools. Canva helps users create digital graphics, posters, presentations, and more.  
Canva is a great option for beginners because it uses a template-based design platform. That means you can drag and drop elements onto a premade template. Popular uses for this software are creating compelling social media graphics.  
The best part about this option is that they offer a ton of free templates. I will mention, if you're an experienced graphic designer, this product is going to be very limited for you. One of the more advanced software on this list will offer more comprehensive features.  
Features: 
Drag and drop design

 

Textures

 

Templates for different occasions

 

Cropping tool

 

Speech Bubble

 

Add text

 

Pre-made photo effects

 

Pre-made grids

 

Stickers

 

Frames

 

Thousands of icons

 

Photo blur

 
Pricing: As I mentioned before, Canva offers a pretty great free plan. This plan includes over 8,000 templates, 100 design types, and hundreds of photos and icons. If you love the product, you can upgrade to a paid plaid. The basic paid plan is only $9.95 per month and includes several additional features.  
5. GIMP (free open source software)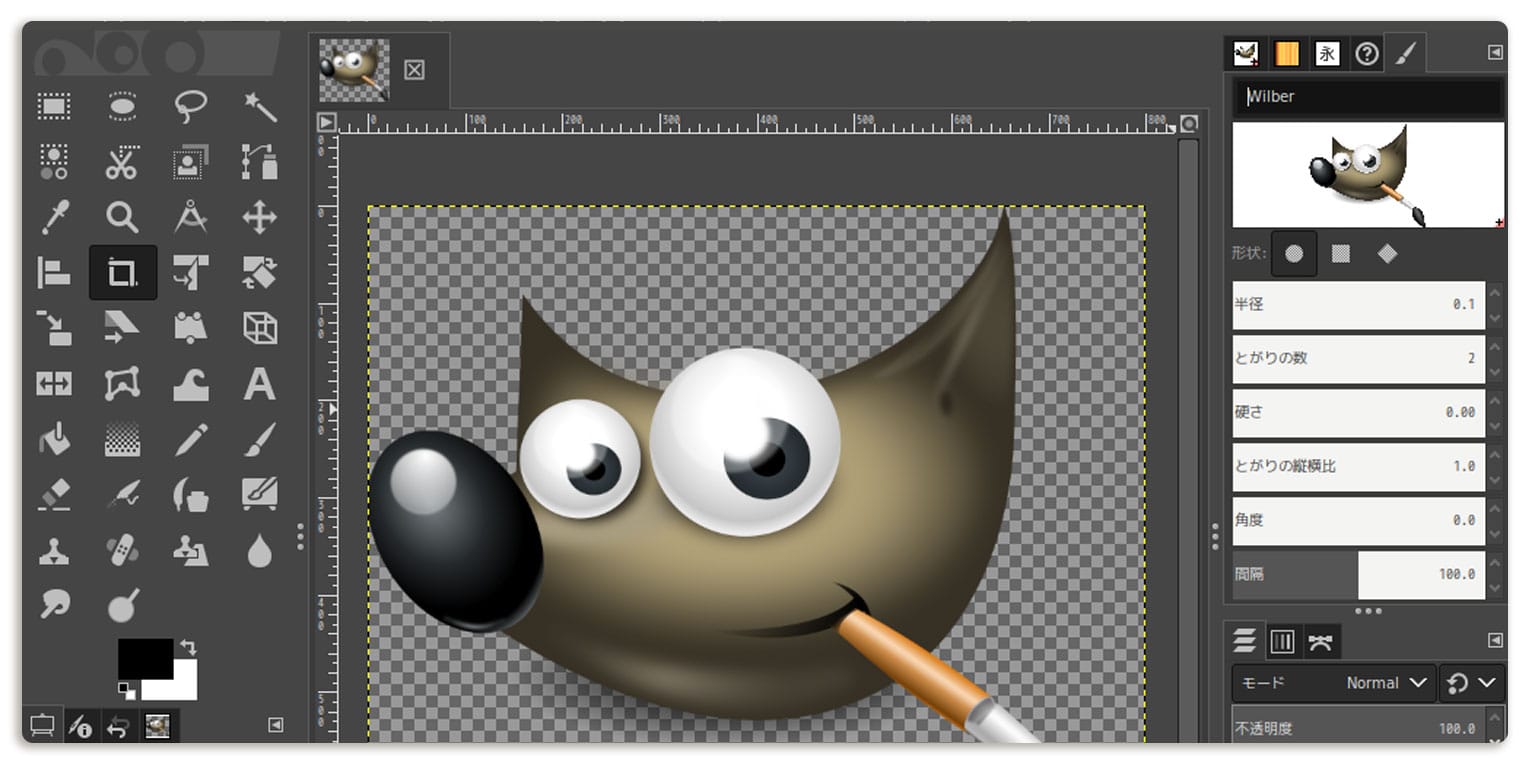 Description: Next up, we have a cult favorite that is open source and completely free. GIMP, which stands for GNU Image Manipulation Program, has become the go-to option, even converting the most die-hard Adobe fans.  
If you're an experienced photo editor, graphic designer, or illustrator this may be your best free option. GIMP allows users to create digital artwork from scratch. You can also use the comprehensive toolkit to edit your photos with professional quality.  
The coolest thing about GIMP is that it stays up to date with regular updates from contributors. GIMP includes tools that rival what you'll find in the Adobe Creative Cloud and it's all for free.  
Features: 
Photo manipulation

 

Digital retouching

 

Create digital artwork

 

Icon design

 

Program algorithms

 

Integrates with several programming languages

 

Customizable interface

 

Several file formats

 
Pricing: GIMP is free! It's available to download through the website. You can download GIMP on Linux, OS X, Windows, and more.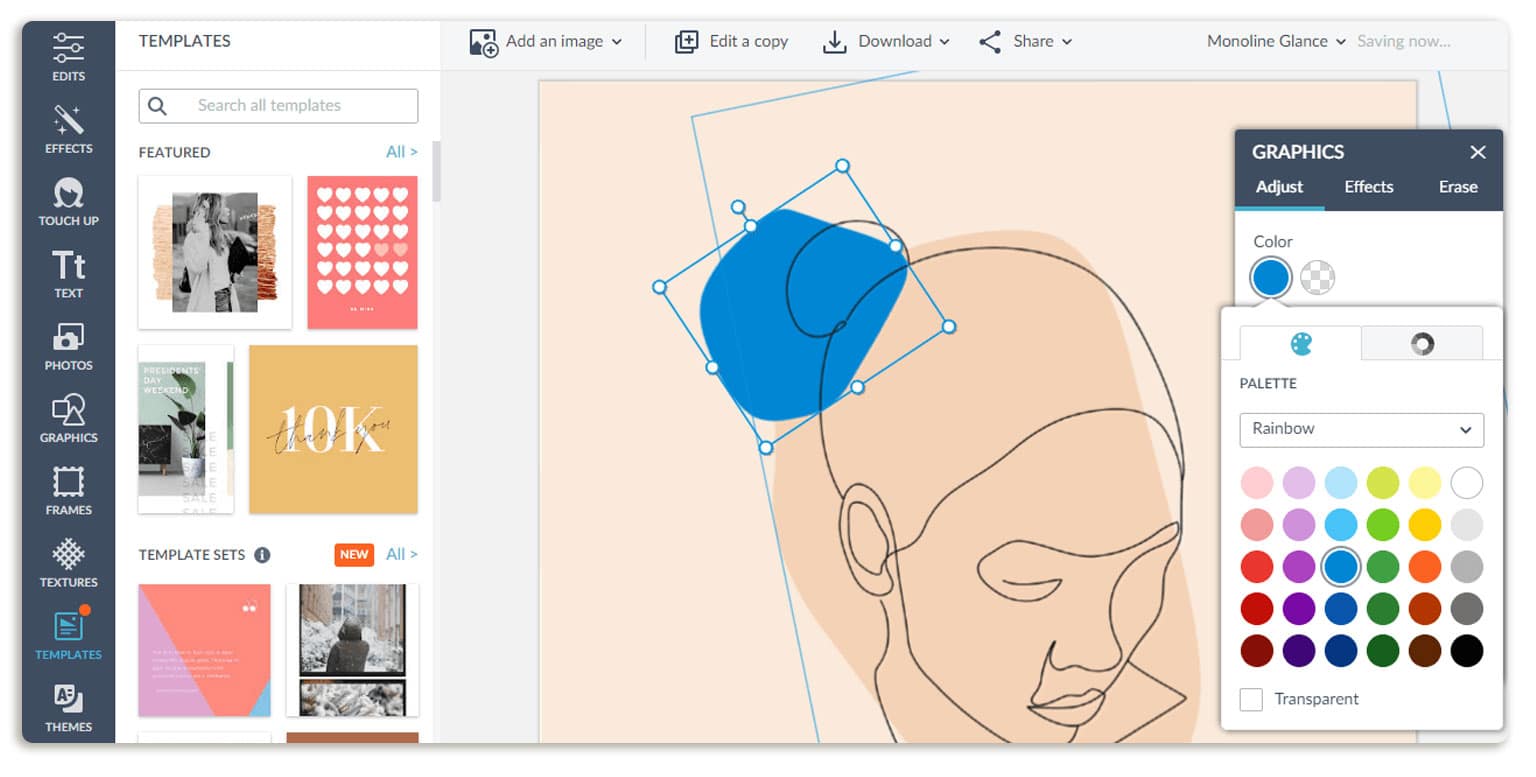 Description: Picmonkey is a Seattle based company that gives beginners an easy way to create graphics. You'll find that Picmonkey is very similar to Canva.  
This option is targeted for users who are seeking a quick way to make social media graphics. In addition to that, you can create logos and advertisements.  
Picmonkey provides a large selection of templates, images, and icons for users to create compelling graphics.  
Like Canva, I recommend this option for beginners and small businesses who don't want to hire a designer.  
Features:  
Photo editing

 

Create graphic designs

 

1000+ templates

 

1000+ graphics

 

Stock photos

 

Fonts

 

Textures

 
Pricing: While Picmonkey is not free, it's still very affordable in comparison to other products. The basic package starts at $7.99 per month. This plan includes fonts, templates, and the ability to collaborate.  
At the high end, the Team package is $33.99 and includes advanced features.  
Now, if you're willing to pay $30+ for a design product, I would recommend going for one of the Adobe options. However, if you need an affordable option, the basic plan is great.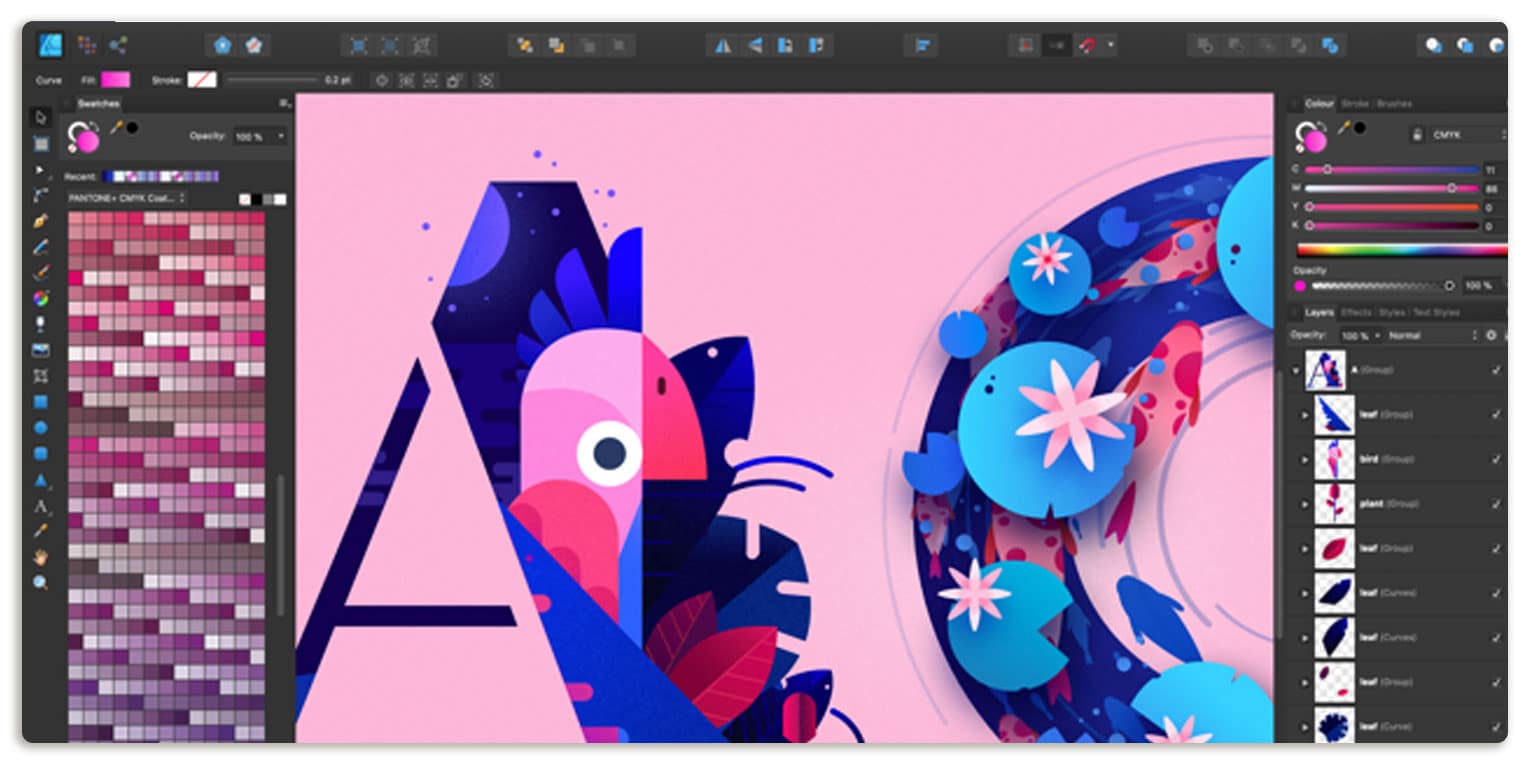 Description: Affinity Designer came out of the gates as a direct competitor to Adobe Illustrator. Yes, competing with Adobe is an ambitious goal but Affinity has done an impressive job.  
This product offers a serious selection of tools that help users create stunning graphics. Affinity Designer can handle large documents for those complex projects.  
This design tool will allow you to zoom 60fps, create live gradients, blend in real-time. You can choose between raster or vector images which affords you a huge amount of creative freedom.  
This option is suited for experienced designers, but many agree that the learning curve is a bit easier than Adobe Illustrator.  You can access this software on your computer and iPad.  
Features: 
Live previews

 

Vector or raster

 

Unlimited artboards

 

Save your history

 

Create alternative futures

 

Custom keyboard shortcuts

 

Advanced grids

 

Advanced color control

 

1 million % zoom

 
Pricing: Affinity Designer is currently 50% off of the full price which means you can get it for a one-time payment of $24.99.  
Even at full price, it's a pretty great deal, considering it's a one-time payment rather than a monthly expense. They offer a free trial if you want to check out the software before purchasing it.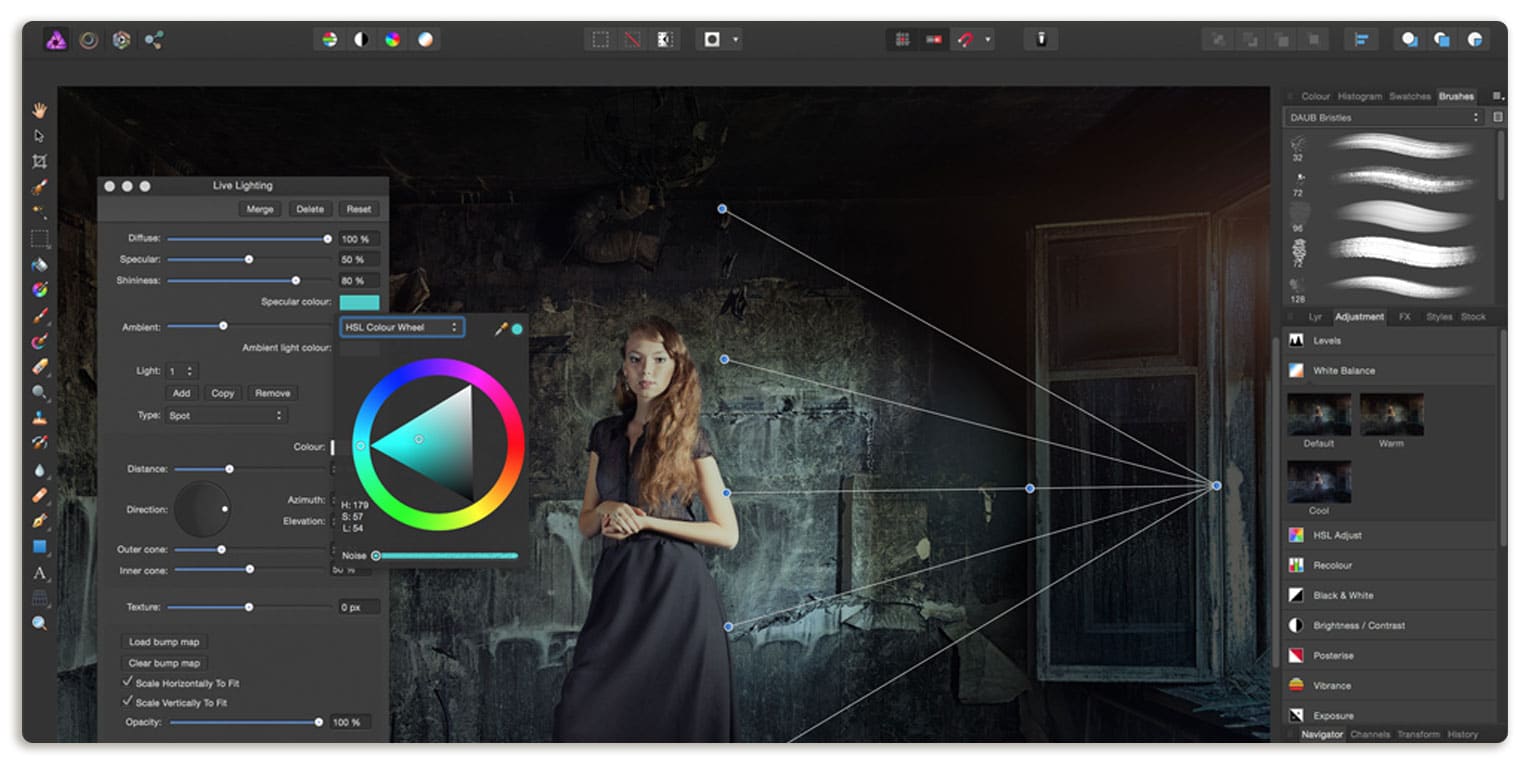 Description: Given the fact that Affinity is a direct competitor to Adobe, it comes as no surprise that they offer a photo editing software to rival Photoshop.  
Now, for a lot of photographers, the thought of abandoning Photoshop seems totally crazy. The truth of the matter is that while Affinity Photo doesn't have quite the number of features found in  
Photoshop, the functionality is far above average, offering powerful editing tools. One of the major differences between Affinity Photo and Photoshop is the interface.  
Affinity Photo groups similar editing tools together and only display the ones that you need at a given moment. This results in a super clean interface with minimal clutter.  
Both Photoshop and Affinity Photo are highly capable options, so it comes down to a matter of preference. I will mention, however, that Affinity Photo is far more affordable.  
Features: 
Raw editing

 

HDR merge

 

Panorama stitching

 

Focus stacking

 

Batch processing

 

PSD editing

 

360 image editor

 

Digital painting

 
Pricing: Affinity Photo is available for a one-time purchase of $49.99 however, it is currently 50% off, which is an incredible deal. I would recommend this product to those of you who are looking for a powerful photo editor at an affordable price.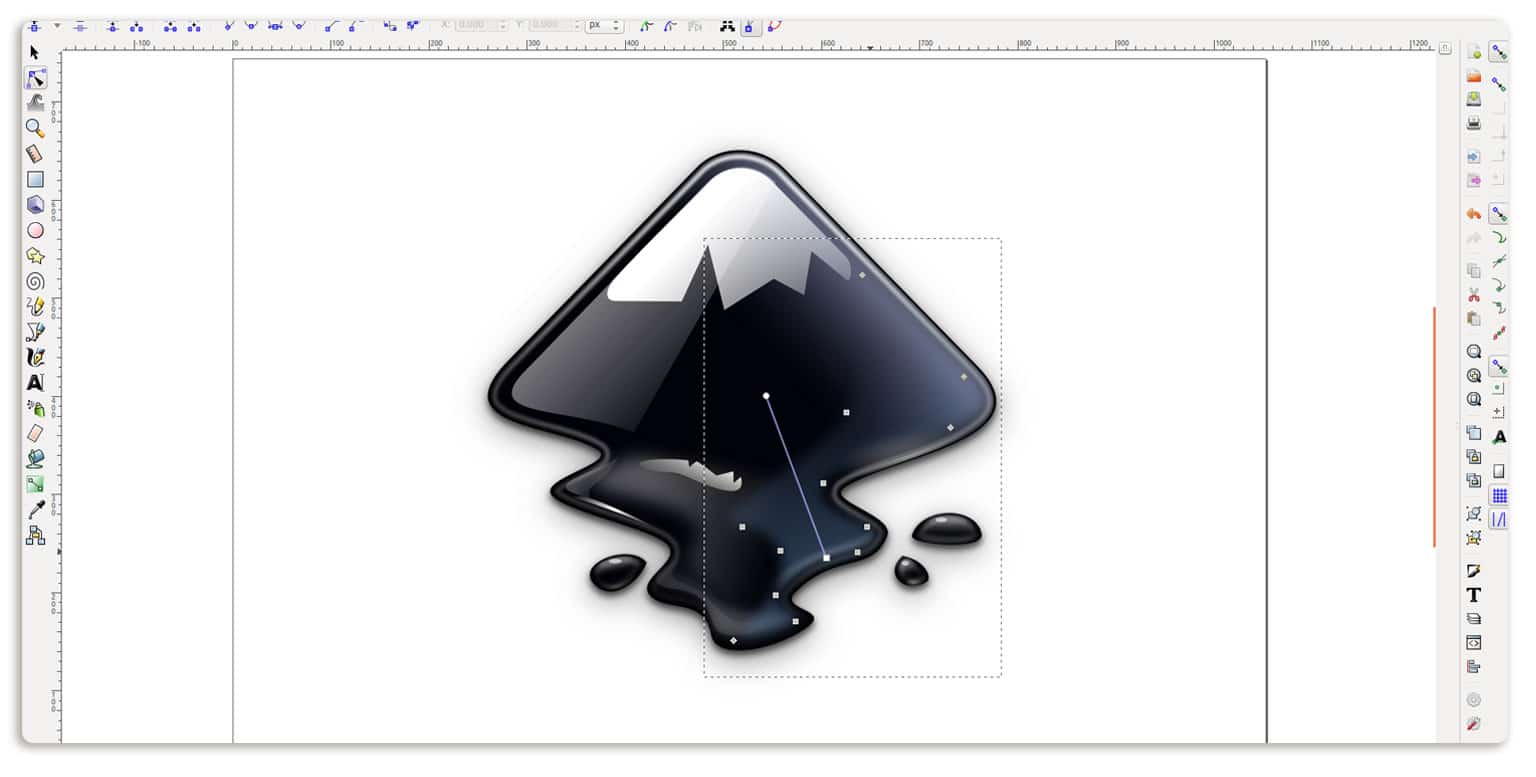 Description: Great news for all of you illustrators out there! Inkscape is a free, open-source vector graphics editor. You can create scalable vector images such as logos, clip art, typography, and infographics.  
The great thing about Inkscape is that it also offers a robust selection of educational resources. If you're a beginner who wants to learn more, I highly recommend checking out the tutorials on the website.  
Because this is an open-source tool, it is continuously improved by the community of contributors.  This graphic design tool is available for GNU/Linux, Windows, macOS X.  
Features: 
Object creation tools

 

Object manipulation tools

 

Fill and stroke tools

 

Operations on paths

 

Text support

 

Rendering

 

File formats

 
Pricing: Inkscape is totally free. In fact, their slogan is "draw freely." So, if you're an illustrator with little to no budget, you can rest easy knowing you have powerful digital illustration tools at your fingertips. Visit the website to download the software.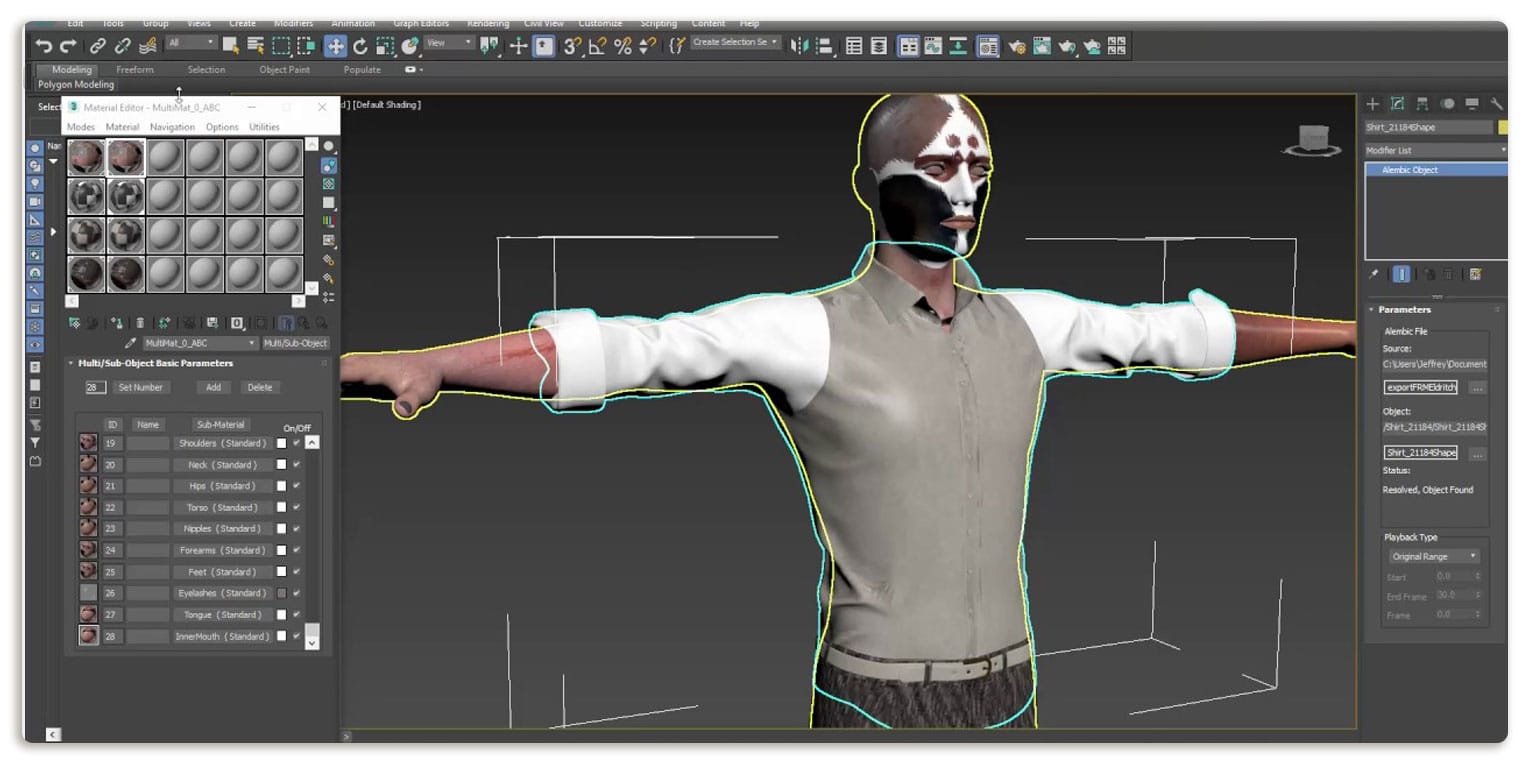 Description: Daz 3D offers a collection of 3D animation, and rendering software that is popular with animators and illustrators.  
Users can create impressive 3D scenes, digital illustrations, and characters with powerful tools that allow you to customize each detail.  
Daz 3D has gained a loyal user base by offering high-powered capabilities with easy, drag-and-drop design.  
One very cool feature is the ability to render entire scenes as a cohesive unit rather than each figure individually. The best part is, you can download this software for free.  
Features: 
3D creation tools

 

Hexagon 3D modeling

 

Highly realistic models

 

Maya enabled for convenient animation

 

Customizable figures

 

Ready-made assets

 

NVIDIA Iray render engine

 

Morphing capabilities

 

3D printing

 

 
Pricing: Daz 3D is free to download but you are required to create an account with the site. I recommend this product to anyone who is looking to get their feet wet in the world of animation at no cost. It's also a great option for experienced digital illustrators looking for a robust feature set.  
Conclusion:
There you have it, folks. All of these options clearly offer different features and capabilities. The good news is, you don't have to settle for subpar software, even with free options.  
GIMP is a great example of this. Now, if you have the budget, there are always the tried and true Adobe products. Affinity offers high-quality options for those of you in the middle of the road.  
Check out these products and test them out to see which one is the perfect fit for your needs.