What Is Online Reputation Management? Tips For Effective Online Reputation Management in 2022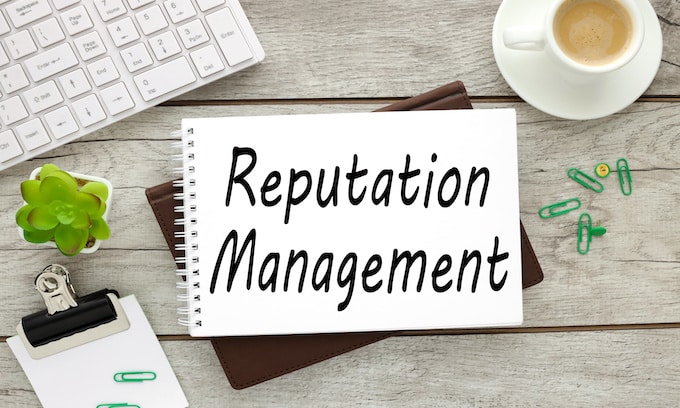 According to G2, 92.4% of customers are more likely to purchase a product or service after reading a trusted product review on sites like Google, Yelp, and Amazon. So, maintaining a positive online reputation for your company matters. It protects and promotes your brand so it can be recommended, discovered, and followed in today's connected world.
However, a strong online reputation isn't as simple as creating and running your own website and social media accounts. We are living in an era where audiences are active and people are constantly sharing their opinions across various platforms. This makes PR and reputation management not only critical but time-sensitive.
Online reputation management involves tracking what consumers are saying across the entire digital landscape (e.g., review sites, social media sites, and search engines like Google and Bing). It also entails promoting positive customer reviews, generating potential customers, and monitoring dissatisfied customers. Understanding and enacting online reputation management is something companies of all types and growth stages should prioritize.
What Is Online Reputation Management?
Online reputation management (ORM) is the practice of curating and deploying strategies that shape the digital image of an organization, individual, or other entity. It helps drive positive growth for a business and its products and services.
In an oversaturated online world, it takes time and effort to build a brand's online reputation and social media presence. It's knowing how to effectively use the internet to market and scale a business.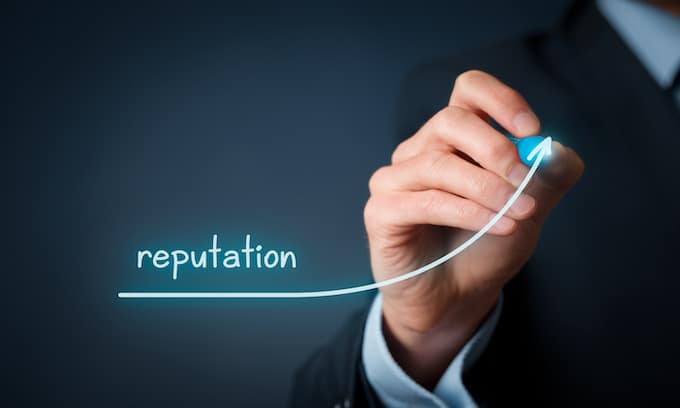 Why Is Online Reputation Management Important?
A business's reputation defines how the brand is viewed and perceived by internet users, stakeholders, and the marketplace in its entirety. It is one of the most valuable assets a company can have.
When potential customers are thinking about giving you their business, they want to be sure the product or service will meet their needs. They will turn to your online reviews and social media mentions to validate this.
It only takes one negative review to go viral and stall sales. By developing a cohesive and concise online reputation management strategy, businesses can ensure the positive reviews outweigh the bad ones. This will help to boost brand visibility, drive more leads, and increase revenue.
Overview: How to Build a Positive Reputation Online
Now that you understand why online reputation management is so important, let's discuss how you can build an excellent online reputation.
Quality product or service: The first step is to provide a high-quality product/service and a seamless customer experience throughout the entire funnel.
User-friendly website: Your website should offer intuitive navigation and valuable information. Delivering a quality user experience and seamless customer journey entails several different factors – from site design and aesthetic to CTA placement to load times for site visitors. This will lead to more sales or new clients.
Review requests: Next, you want to make sure people are talking about your quality offering and sharing their experiences with others. A company with 100 customer reviews looks a lot better than a company with a handful. You can send review requests by email or SMS, providing a direct link to the review site or social media platform. This will make the process easy and increase the odds that the customer will write a review.
Google search results: Most users never click past the first page of search results. It's important to be on the first page of your industry niche or keyword. When people search online, your business will be more visible. Ranking higher on search results also increases your chances to get more reviews.
Review sites: Beyond organic search results, customers are constantly doing online research across the hundreds of review sites available on the internet. This includes Yelp, ConsumerReports, Tripadvisor, and many more. A bad review on any one of these sites can deter customers from your business. Track both positive and negative reviews on these review sites.
Engage with customers: Starting online conversations with your customers helps to build and nurture relationships. It shows that you care about their experience, good or bad. For positive reviews, this is a great way to offer your appreciation and build customer loyalty. Adversely, responding to unhappy customers can help to alleviate the situation, fix the problem, and advocate for your business.
Listen to negative feedback: Sometimes, negative reviews provide great opportunities to improve your customer experience. You can use these insights to better understand the inner workings of your business and explore different ways to make the business's processes more efficient. So, before doing some polling, surveys, and going around asking for customer feedback, you can simply look at online reviews and see what your customers have to say about your business.
Accurate listing information: If you have incorrect or outdated business listings, it can cause damage to your business and online reputation. There are four main data aggregators that distribute listing information across the internet. This means an inaccurate phone number or address can spread like wildfire, causing confusion and frustrations among customers.
Monitor competitors: When customers are searching for a nearby restaurant or local business, search engines provide multiple different options. That's why it's important to monitor what customers are saying about your business and your competitors. If your competitor is offering something you're not, you can aim to add it and win those customers.
Social media: Many customers cross-reference search engine results and review sites with social media. So, make sure your business is posting regularly and sharing engaging content. You can post about new offerings, promotions, or recent customer reviews that you have received.
How Online Reputation Management Works 
In a nutshell, online reputation management is all about overseeing and managing your digital reputation across all areas of the web. You're ensuring that your business is properly represented and discoverable among new customers and existing ones.
Multiple channels contribute to online reputation management – including SEO, social media, paid media, and more. With a cohesive, consistent strategy across all mediums, you can steadily build a positive online reputation, improve exposure, and grow your business.
Search Engine Optimization for Online Reputation Management
Online reputation management (ORM) and search engine optimization (SEO) are closely related and heavily influence one another. Search engines pay attention to online reviews just like your customers do.
Reviews serve as organic online content for your business, providing clear experiences directly from your customers. Google Search, Bing, and other search engines aim to provide internet users with the best search results possible, and online reviews inform these rankings.
Of course, reviews aren't the only factor that influences search results. Understanding the overall scope of how online reputation management works will give you insight into how it can affect your placement in organic search results. Here are some online reputation management strategies providers may offer to improve your organic visibility:
Clean Up Negative Online Content
Improving negative search results with a damaged business reputation takes time and effort. You must stop the negative feedback at the source and outweigh existing negative reviews with positive content.
Additionally, different search engines and review sites require different strategies to clean up negative feedback. For a platform like Yelp, you have to send personalized messages and/or coupons and ask users to revise their negative comments.
Build An Organic Presence
With proper reputation management, your brand can start to build a strong organic presence. The more visibility you have, the easier it is for potential customers to find your products or services. This can be done with positive news articles on various news sites. Not only will this establish credibility among your customer base and improve your online reputation management, but it simultaneously boosts organic growth.
Consistent Information
It's important to have accurate and updated contact information for your business across all areas of the internet, including search engines, review sites, and social media accounts. Adding a name, address, phone number, email address, and opening hours will signal to search engines that this is an active business. It will also help to make the business more accessible and discoverable online.
Social Media Reputation Management
Another aspect of online reputation management involves social media. It's important to keep a close eye on how customers are discussing your business on popular social media platforms, like Facebook, Instagram, Twitter, and TikTok. You don't want users posting negative comments on your profile, or worse, a social media post on their own account. If the post went viral, it would negatively impact your business.
Monitoring your reputation on a social media platform is quite similar to monitoring your reputation on review sites and search engines. Here are some tips for managing negative reviews and online reputations on social media:
Brand Mentions Monitoring
Check your mentions and track what people are saying about your brand. This is a good way to assess your current online reputation, identify weak spots in your content marketing, and find new opportunities that drive leads and revenue.
Respond to Complaints
Address all negative reviews by getting in touch with the customer right away. Hopefully, you can get to the bottom of the issue and the customer will delete or update it with a positive review.
Incentivize Positive Content
You can incentivize the customer to leave reviews and even share your business on social media with different perks and discounts. This is an easy way to push out positive content, build brand awareness, and improve your online reputation.
Paid Media for Online Reputation Management
Earned media implies all coverage that your brand receives free of charge. This could include external articles, blogs, press coverage, forums, and industry-specific 3rd-party websites like Capterra and Trustpilot. Paid media involves all online content that requires a payment to feature your brand. For example, it embraces mediums like social media ads, Google Ads, sponsored posts, and promotions by influencers.
You can use paid ads as a source of purchasing power for your online reputation management. For example, running pay-per-click (PPC) campaigns is an excellent way to own the first paid positions when a customer Google's your brand. When set up properly, a PPC campaign can help you:
Effectively reach your audience
Paid media can help influence your brand's perception and open the doors to more customers. With PPC specifically, potential customers search for products and/or services on their preferred search engine, click on your ad, and are taken directly to your website. It's an effective way to create awareness and let your target audience know that you exist.
Improve exposure
By creating optimized PPC campaigns, you put your brand's name in front of more customers. This translates to improved exposure and credibility within the marketplace. These efforts also work to maximize your bottom line, increase sales, make profits, and ultimately grow your business.
Control the narrative and counter negative reviews
PPC ads help you set and control your brand's narrative. You have the flexibility to personalize messaging and creativity depending on what is relevant to your audience. This is an opportunity to create a positive reputation and perception in the eyes of your customers, helping to strengthen your business and drown out any negative comments.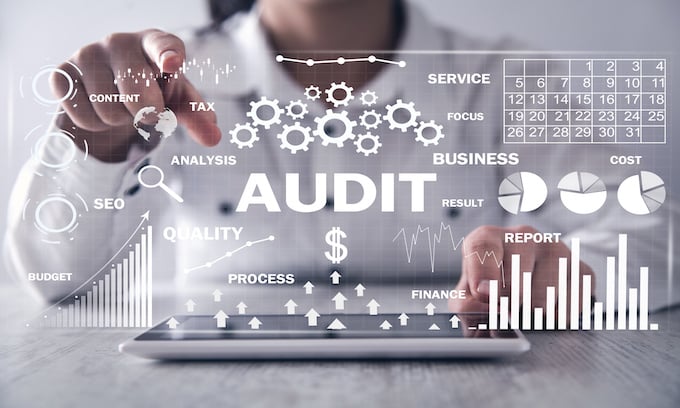 How to Perform an Online Reputation Audit
Before putting an online reputation management strategy in place, it's important to first conduct a comprehensive audit. This will uncover how people see you online at the moment and what specific challenges your business faces.
Here is a quick and easy way to conduct an online reputation management audit manually:
Open an incognito browser window and enter your business's name into the search bar.

Take a good look at all of the Google My Business features that come up on the page (e.g., ratings, comments, reviews, user-generated photos, etc.) and analyze your presence there.

Check Google Analytics and other traffic sources to evaluate how visitors find your business (e.g., search engines or external sites).

Read through the reviews on other platforms (e.g., search engines, third-party listings, and your social media accounts) and come up with a general perception of your company or service/product across all platforms.

Note the platforms you control and the ones you have limited power over. List the platforms in order of prioritization and which ones require the most urgent attention.
At the end of this online reputation audit, you should be able to answer the following questions:
What are the top websites within my search results?

What other websites does my brand name appear in? Do I have any control over these kinds of websites?

What is the overall sentiment of my business online? Is it positive, neutral, or negative?
How to Set Up an Online Reputation Management Strategy
Now that you have a better understanding of your brand's perception across the entire digital landscape, it's time to establish an online reputation management strategy.
Online Reputation Prioritization
Getting started with reputation management can seem time-consuming and overwhelming at times. That's why prioritizing your strategy and goals is important. The audit should help you develop a basic list of what to focus on first. Here are some additional factors that will impact your decision:
Identify your online reputation management goals: You may want to improve response times, filter your mentions, improve SEO rankings, monitor your competitors, respond to negative reviews, etc. Choose logical steps toward your goal and develop a detailed action plan to achieve it.

Analyze impact: Although you may feel like all goals are super important and must be completed immediately, be realistic about the scope of the plan. Allocate efforts and resources toward the channels with the highest stakes.

Prioritize tasks: Which tasks should be addressed first? Create a plan for handling the most critical and challenging tasks. It's best to focus on 1-3 specific tasks on the platforms you have direct access to and control over.
Business-Wide Protocols
To successfully manage your brand online, you need to establish company-wide guidelines when dealing with customer responses and considering your overall strategy.
How-To Guidelines: With a new comment, review, or other mention, it's important to define who is in charge of the response and how the feedback should be addressed.
Urgent Vs Non-Urgent: With any reputation management campaign, you have to identify what is urgent and what can wait. If your customers are surfing through Yelp often and any negative information can be a deal-breaker, pay special attention to new reviews there. You can analyze previous cases and define them according to their importance to your business.
Templates: Create an internal document that includes FAQs about your company and general guidelines for responding to both positive and negative comments. That way, your colleagues can reference the answers when needed and respond to feedback quickly.
Blacklist: Every company experiences trolls that cannot be reasoned with. Compile a list of these haters and do not respond to the comment or delete it altogether. Sometimes it's best not to respond at all if it will only escalate the conversation and further impact your brand in a negative way.
Develop a Crisis Management Strategy
Although uncommon, it's important to establish a sound crisis management strategy if things start to spiral at an unprecedented speed. Here are a few things to be prepared with if a crisis emerges:
Watch industry trends and stay up-to-date on new requirements and/or legislation changes. Additionally, monitor your brand reputation and watch for unexpected conversations.

Know your audience and the most effective way to communicate with them. Choose a channel as your primary communication space during a crisis. If something goes wrong, this will help you reach a wider audience in less time.

React quickly to every negative review and tailor a response that's personal to the situation. During a crisis, do not copy and paste the same responses to the masses.

Set up a chain of command for a crisis. That way, everyone knows their roles beforehand and can work efficiently when the company faces a crisis.

Different Types of Media
It's important to implement and measure online reputation management across the four major media types:
Owned Media
Owned media refers to the channels that are in your control, largely all content relating to your website, blog, and social media accounts.
Paid Media
Paid media relates to any marketing efforts for which you have to pay. In a non-digital setting, this would include radio, TV, and any other paid channels. Online, it's used to describe ads on the internet, like Google Ads, sponsored posts, and social media advertising on platforms like Facebook, Twitter, Instagram, TikTok, YouTube, and more.
Earned Media
Earned media, on the other hand, is defined as content mentioning your brand, product, or service that was created by another person or covered by another site. This could include:
Media and press coverage

Mentions on social media

Reviews or feedback by a third-party

Blog posts referencing your business

Forums

Other external articles
Shared Media
Last but not least, shared media references anything and everything related to social media platforms. Your brand's accounts across the various social media networks serve as an online version of a business card. It's also important to track other social accounts that mention your brand and address any mentions that negatively portray your business.
Benefits of Online Reputation Management Services
A dedicated online reputation management company will stay on top of your brand reputation and help you gain key advantages over competitors.
Here are a few of the many benefits of working with an online reputation management firm and how an efficient ORM strategy can benefit your business:
Impact on Buying Decisions
Lacking online reputation management can actually cost your business its customer base. A large percentage of buyers do some sort of online research before finalizing a purchase. The way you appear online heavily influences customer buying decisions and serves as a make-it-or-break-it factor throughout the funnel.
Build Credibility With Customers
Consumers want to do business with companies they trust. They view online reviews as personal recommendations and tips from friends. If someone has never heard of you before or reads negative reviews from unhappy customers, they won't know whether to trust you or not.
That's where an online reputation management service comes in handy. Leveraging various industry strategies will increase the number of positive reviews, build credibility with customers, and improve your pipeline of word-of-mouth online referrals. 
Better Brand Awareness and Visibility
While most consumers read online reviews, it's not the only factor that contributes to an excellent online reputation. Your brand's reputation also relies on high search engine rankings, quality paid media campaigns and optimized internal content (more on this later).
Counter Negative Reviews
If there's anything to retain within this increasingly digitized age, it's that the internet remembers everything. What people are saying about your business reputation online is likely to stay there. Luckily, with proper online reputation management, there's a chance to alter a negative opinion and turn an unhappy customer into a loyal fan.
According to a Lee Resource study, 70% of customers who complain and receive a satisfying response are willing to come back and do business with you again. Moreover, Harvard Business Review recently published a study that stated customers whose complaints were handled in less than 5 minutes tend to spend more on future purchases.
Revenue Growth
A great online reputation equates to more revenue for your business. Creating a positive online image, enables accessibility, effortless marketing, and consumer trust. The more you are trusted and the more positive reviews you have, the more click-throughs, conversions, and customers you can expect.
Frequently Asked Questions
What Is Online Reputation Management?
To recap, online reputation management or ORM is a multi-faceted practice to create positive online sentiment about a brand, company, or individual. The concept of reputation management includes monitoring online reputations, addressing negative content or feedback that could damage personal branding, and using thoughtful strategies to prevent and address problems.
What Does Online Reputation Management Include?
Reputation management monitors and addresses any online content or customer feedback that could damage your overall brand health. Using strategies like search engine optimization (SEO) and social media management will help to prevent these problems from arising in the first place and build a positive online reputation.
How Do I Manage My Brand's Online Reputation?
The process and goals for successful online review management will vary from business to business. It all depends on the size of your company, your industry, and your resources. For the most part, it involves monitoring brand mentions efficiently, optimizing brand searches, encouraging and highlighting positive reviews, developing consistent content, etc.
Conclusion
Online reputation management is an essential component of any business. In the age of the internet, potential and existing customers can develop a voice around your brand. It's your job to monitor what people are saying and ensure it's an accurate reflection.
Solid online reputation management strategies will help you navigate these online conversations, provide solutions when needed, and provoke a positive viewpoint surrounding your brand. We hope this article acts as an insightful guide for your online reputation management efforts.