7 AFFILIATE MARKETING MISTAKES NEW BLOGGERS MAKE
Here are the top seven mistakes I wish I knew when I started blogging, don't make the same mistakes.
Download Now
7 Affiliate Marketing Mistakes New Bloggers Make
Here are seven affiliate marketing mistakes I wish someone taught me when I started blogging.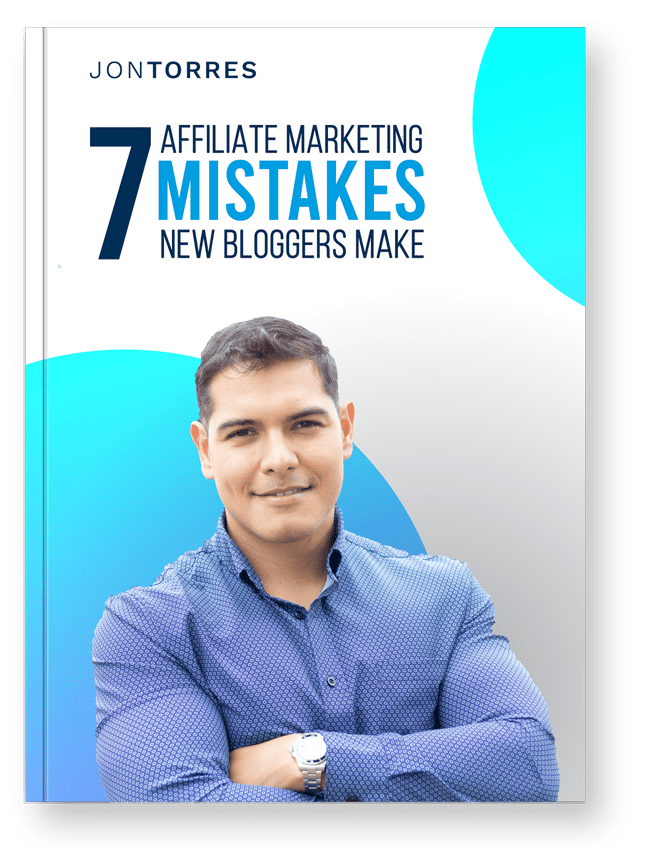 Affiliate marketing is a great way to bring in a passive income-- if you do it right. I've been doing affiliate marketing for a long time, and I see beginners make the same mistakes time and time again. The reality is, affiliate marketing is full of pitfalls for the unsuspecting blogger. That's why I've put together this list of the top affiliate marketing mistakes that I wish I had known when I first started. No fluff, just solid advice to help you succeed as an affiliate marketer.
Cody Allen
"After reading Jon's Torres' advice for new bloggers, I am beginning to see growth in my affiliate marketing journey. I was making easily avoidable mistakes, and I'm finally back on track."
thecodyallen.com
Jacques Gaines
"Jon's' advice for new affiliate marketers has helped me create a superior affiliate marketing strategy. As someone who is new to the game, I was beyond excited to find these genuinely useful tips and tricks."
jacquesgaines.com
Alexandra Hunter
"I'm brand new to blogging and affiliate marketing and I was struggling to see any progress. Thanks to this simple advice, I'm going in the right direction!"
msalexandrahunter.com
Jon Torres is a digital marketing expert with five years of experience in SEO, WordPress, and affiliate marketing. From the beginning, Jon has had a deep interest in web-based entrepreneurship. He has founded multiple online businesses, including a successful digital marketing agency and a variety of affiliate websites that have generated millions of dollars in online sales.