Ultimate Affiliate Marketing Guide for Beginners (2020)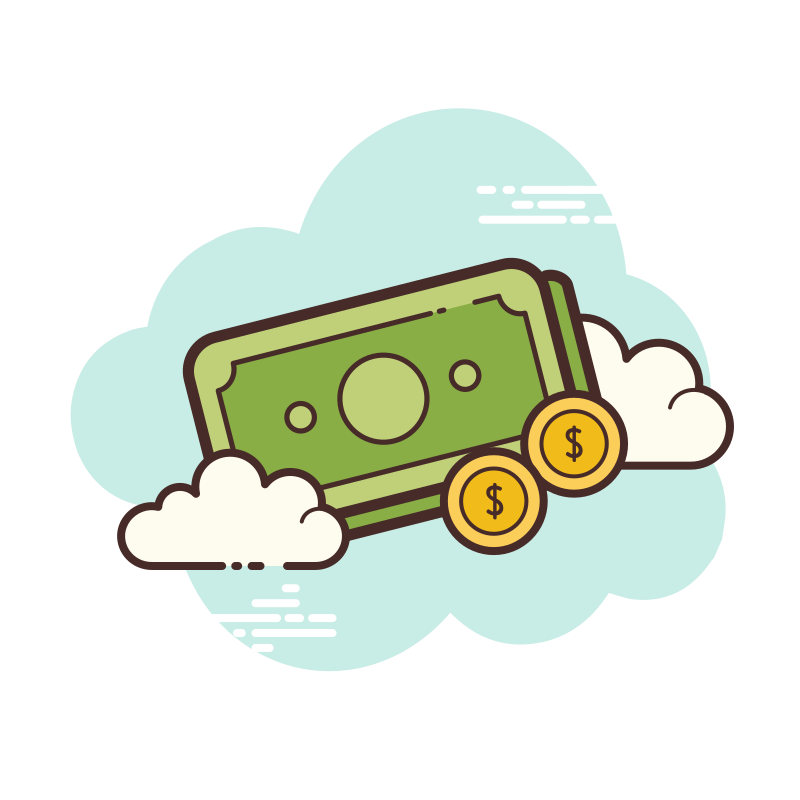 Affiliate marketing is the process in which a person earns a commission for recommending another companies product or service. When an affiliate marketer generates a sale using an affiliate link, part of the revenue or profit is attributed to them.
Affiliate marketing is a very popular way to make a significant amount of money online – even while you are sleeping. This is also known as passive income.
How would you like to wake up and see affiliate commissions like this?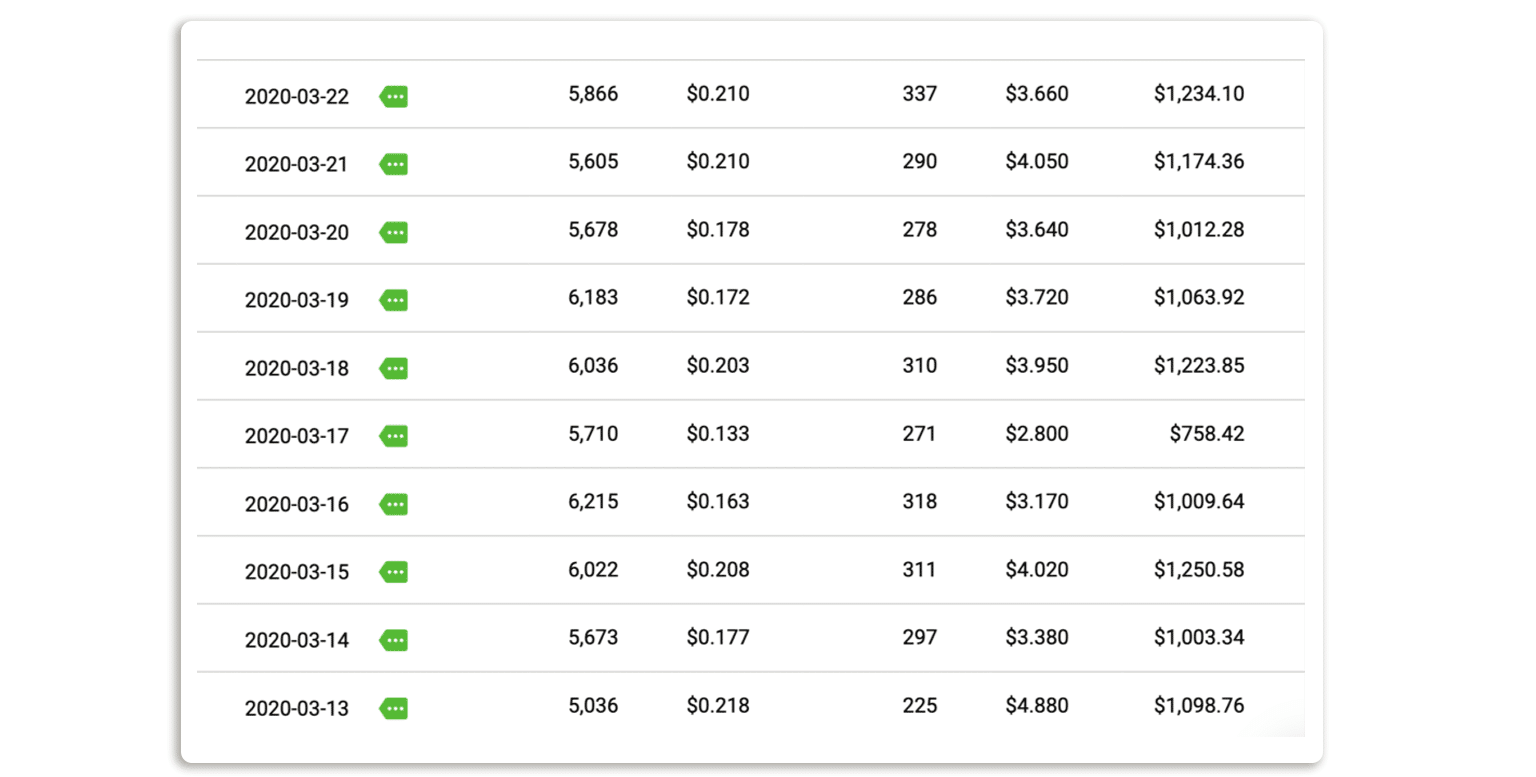 (Example of affiliate earnings) 
What You Should Know About Affiliate Marketing
Let me just say that when I started in affiliate marketing, I had no clue what I was doing. I had very little knowledge of the internet or how to make money online.
Along the way, I started dabbling in affiliate marketing here and there.  
I began by promoting dating products because it was easy, and the money was good. I found that the dating niche had a large and diverse selection of dating products that were easy to promote and make conversions on.  
Since then I've expanded my knowledge of affiliate marketing. I've created several niche websites and successfully promote an array of affiliate products.  
Now, I didn't just stumble into successful affiliate marketing by accident. It took lots of research, hard work, and most importantly, patience before I was able to gain a passive income.  
The good news is, you don't have to run blindly into an affiliate marketing strategy because I'm going to share with you everything, I've figured out during my affiliate marketing journey.
Keep reading to find out what I learned about affiliate marketing over the past five years.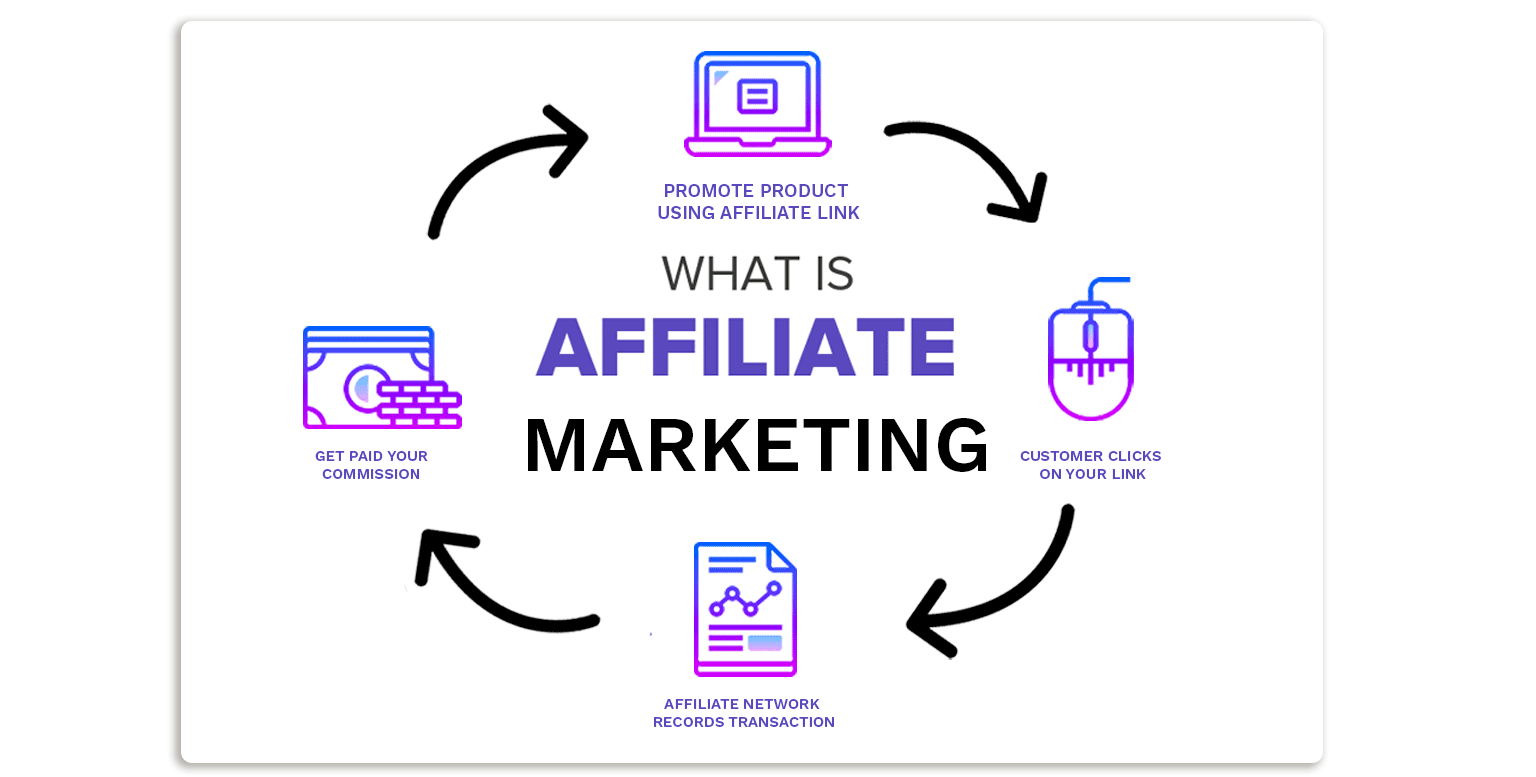 Can you really make money with affiliate marketing?
One of the most common questions I hear from new affiliate marketers is if it's possible to make money with affiliate marketing.
The answer is yes. It is very possible to make a living and even a steady passive income from affiliate marketing. In fact, a report by Statista predicts that affiliate marketing spending will be $8.2 billion in the US alone by 2022.  
There are many profitable niches to choose from and you can start with little overhead cost. There is one catch, however. Affiliate marketing is not a get-rich-quick type of gig.
It's going to take a lot of time and patience, trial, and error before you nail down your optimal strategy. 
As long as you keep your expectations and timeframe realistic, you have what it takes to make money as an affiliate marketer.  
What are the requirements to get started?
One of the best parts about affiliate marketing is that just about anyone can do it. It's a highly accessible way to start making money online.
Most affiliate programs such as Amazon Associates have fairly low barriers to entry, meaning you can get started right away.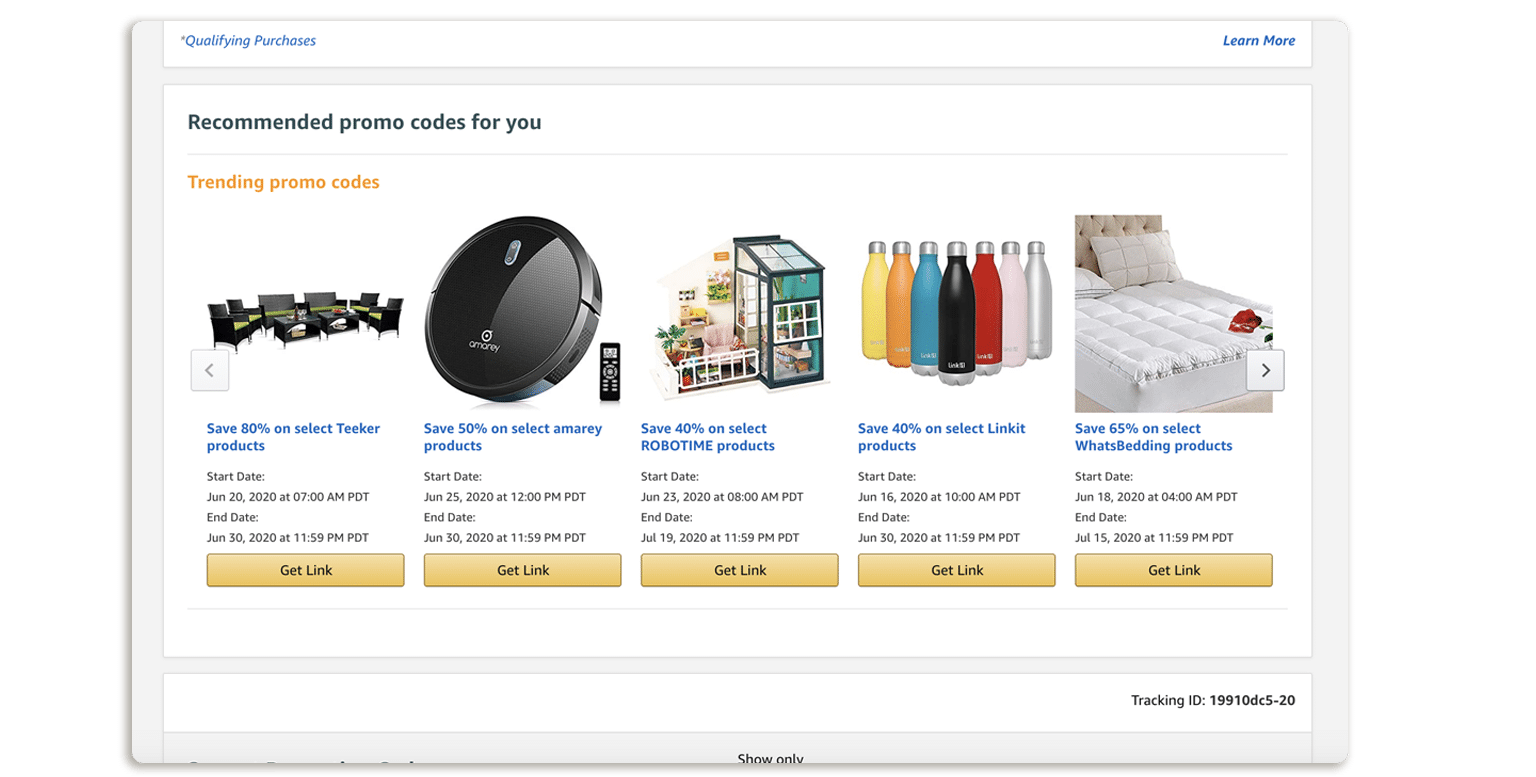 (Example of Amazon affiliate account) 
If you're truly starting from scratch, you need to dedicate a good amount of time towards building your audience base, creating your content database, and researching the competition.
The biggest investment required to start as an affiliate marketer is going to be your time.  
If you know you don't have the time required to jumpstart your affiliate marketing business by yourself, you can build a team or use virtual assistants to delegate tasks such as writing, editing, website management, and more.  
Do you need a background in marketing?
Another common concern from potential affiliate marketers is not having background knowledge on the subject. Look, the fact of the matter is, you're going to gain the bulk of your knowledge as you progress on your journey.  
There are a ton of online resources, like the one you're reading now, that can give you a head start. You'll find, as you begin affiliate marketing, that research is going to be your best friend. This means researching affiliate marketing strategies to stay up to date and relevant.  
Now, don't let any of this discourage you if you don't know anything about marketing. Affiliate marketing is an incredibly accessible form of marketing and it doesn't take a rocket scientist to figure out how it works.  
As long as you're committed to growing your knowledge, you're on the right path. And since you're here reading this article, it's clear that you are. 
Chapter 1
Lessons I've Learned Along the Way
If you are starting any digital marketing business it is almost inevitable that you will make mistakes. It's important that you learn from your mistakes and keep moving forward.
The trick is to learn as much as you can to minimize the number of mistakes.
I want to share some of the most important lessons I think you need to know before you start your online business.
1. Affiliate marketing takes patience
I've mentioned it before and I'll say it again. Affiliate marketing is a marathon, not a sprint. This news can be disheartening for those of you who were told that affiliate marketing is a quick way to make money.  
The simple fact of the matter is that it takes time to rank on Google and other search engines, it takes time to build a following and it takes time to gain audience trust.
All of these factors are essential to successful affiliate marketing. You absolutely must learn patience if you want to see success in the long run.  
2. Continue to learn and perfect your craft
One big mistake I see is failing to stay relevant. Here's the deal– you may think you have mastered affiliate marketing but there's always something new to learn. 
If you're promoting a certain product, you need to stay informed on any changes or updates to the product. You also need to keep a close eye on any changes in your target audience.
These are just a few factors that you need to be aware of. The lesson here is to commit yourself to grow and adapt your affiliate marketing strategy.   
3. Treat it like a real business
Sure, affiliate marketing is a pretty simple way to make a passive income online, but that doesn't mean it shouldn't be taken seriously. In fact, failing to understand the rules can get you into serious legal trouble.  
That's right, you can, in fact, get sued if you violate certain ground rules. One common mistake is using an image without permission or misrepresenting a product you ar advertising. 
You also need to add disclosures and disclosures and disclaimers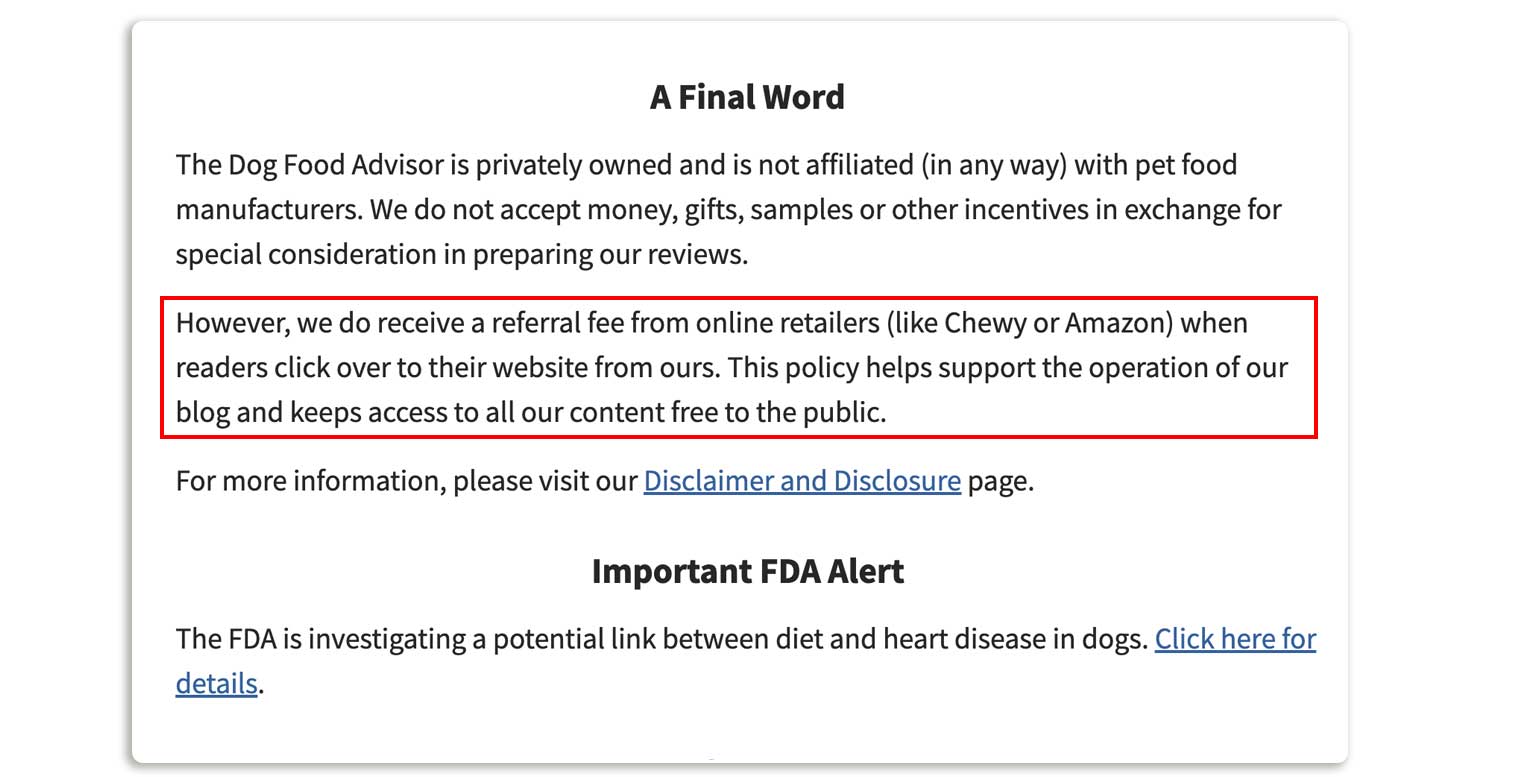 (Click here to see an affiliate disclosure page)
Even things as simple as adding an affiliate disclosure to avoid legal issues is important.
4. Learn from a mentor
Last but not least, my biggest advice would be to utilize a mentor. In fact, this lesson is what motivated me to start this website in the first place. 
I've compiled all of the information I personally know to be true about affiliate marketing right here on this site. You can use this to bolster your own knowledge base to become a more successful affiliate marketer.
Using online educational resources can really take your business to the next level. 
Affiliate Marketing Basics (Important Terms)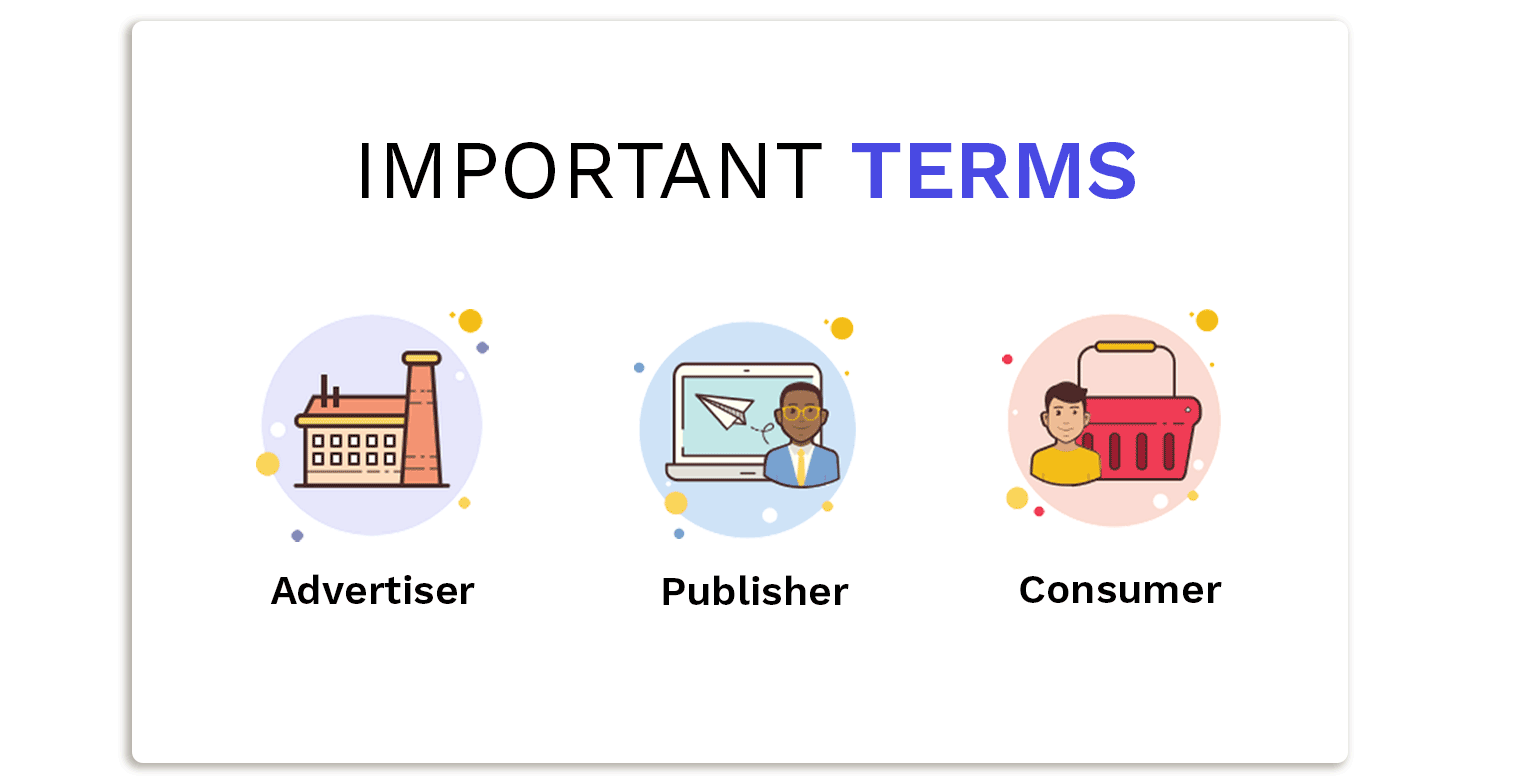 As you get started as an affiliate marketer you're probably going to run into a few unfamiliar terms. I'd like to break down a few common terms before we get too far into this article.  
Advertiser:

In the context of affiliate marketing, the advertiser is the product creator. This is the brand or company that you'll work with as an affiliate marketer to promote their products. They will pay you a commission every time your link is used to make a sale.

 
Publisher:

This word refers to the affiliate marketer. You are the publisher who creates content and posts your link to affiliate products on various marketing

channels

. 

 
Consumer:

You probably already know this one, but just in case, the consumer is your target audience. You want to craft your entire strategy around the consumer and create content that addresses their needs so that you can gain leads.

 
Chapter 2
How Affiliate Marketers Get Paid
One important thing to be aware of when you choose an affiliate program is how payment works. There are several methods of payment that you may encounter so let's go over each one so you can get a better idea of how they work. 
PPS (Pay Per Sale)
This model is fairly straightforward and commonly used by affiliate programs. Pay per sale means that the publisher pays the advertiser (that's you) a commission on every sale made with your affiliate link.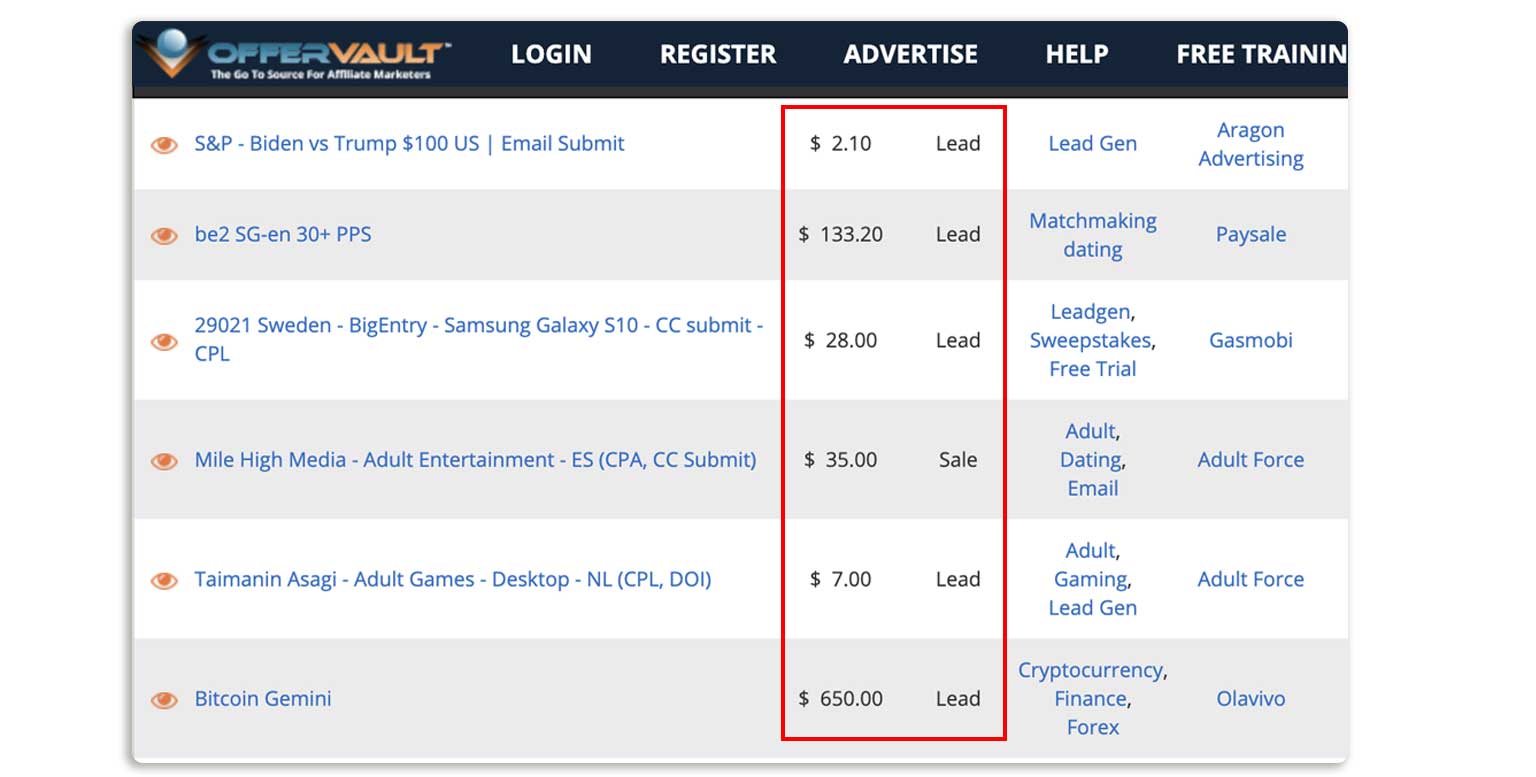 (Example of affiliate network) 
The amount you receive from each sale will vary significantly according to the type of product you're promoting. 
PPL (Pay Per Lead)
Pay per lead is similar to pay per sale but with a different goal in mind. Pay per lead pays affiliates every time they persuade someone to visit the publisher's website and completes an action such as signing up for an email list.  
PPC (Pay Per Click)
This is probably the simplest model on this list. Pay per click only requires that you, the affiliate, directs visitors to the publisher's website. Yes, that's all it takes with this model. If your affiliate link is associated with an increase in traffic on the publisher's website then you get paid. 
Rev Share (Revenue Share)
Revenue share is very similar to PPS but you are explicitly receiving a certain percentage of the sale as long as the customer is active. For example, the affiliate program may guarantee 10% of every recurring sale made with your affiliate link for the lifetime of the customer.  
Chapter 3
How to Start Affiliate Marketing in 5 Steps
The first thing you need to do as an affiliate marketer is to craft your strategy. I know that sounds intimidating but I promise, it's simpler than it sounds. Here's how you can get started in a few steps: 
1) Choose a niche
I'm going to address some of the most profitable niches further in this article. For now, you should be thinking about niches that interest you.
Once you identify a potential niche, you should narrow it down further if it's already fairly saturated. Identifying a micro-niche is the best way to become a topical authority and gain quality leads.  
2) Choose a platform
You probably already have an idea of which direction you want to go. Are you more comfortable making YouTube product tutorials or starting a blog? Or maybe you are a master at Instagram or TikTok.
Each platform has different requirements and algorithms so it's important to identify where you want to spend your energy. And, don't be afraid to choose more than one. For example, creating a YouTube channel to go along with your blog is a great strategy for reaching a larger audience.    
3) Understand your market
Understanding your market is key to successfully selling a product, it will help you narrow down your strategy and advertising platform. It will also set the tone for how you deliver the message in order to engage with your target audile.  
4) Choose content types
 Now that you know your target audience you can decide what kind of content you want to create. Will you focus on product reviews, tutorials, and how-to's?
Will it be written content, YouTube videos, or social media posts? Think about which type of content will have the greatest impact on your target audience.  
5) Promote your affiliate links
Lastly, you need to promote those affiliate links. When you make your content, focus on content that works to promote affiliate products. Reviews are obviously a great way to go. You can also create comparisons and guides to highlight an affiliate product.
Chapter 4
Types of Affiliate Marketing
So, now that you know some of the basics, we can talk about the types of affiliate marketing that you can take part in.  Each one of these options has its own unique benefits so I would suggest choosing the ones that are most intriguing to you.  
It's also a good idea to combine a few of these platforms so that you can reach a bigger audience. 
1. Create a website (Blogging)
Most experienced affiliate marketers have embraced the blog. Blogging has become one of the most powerful ways to attract the target audience with organic traffic.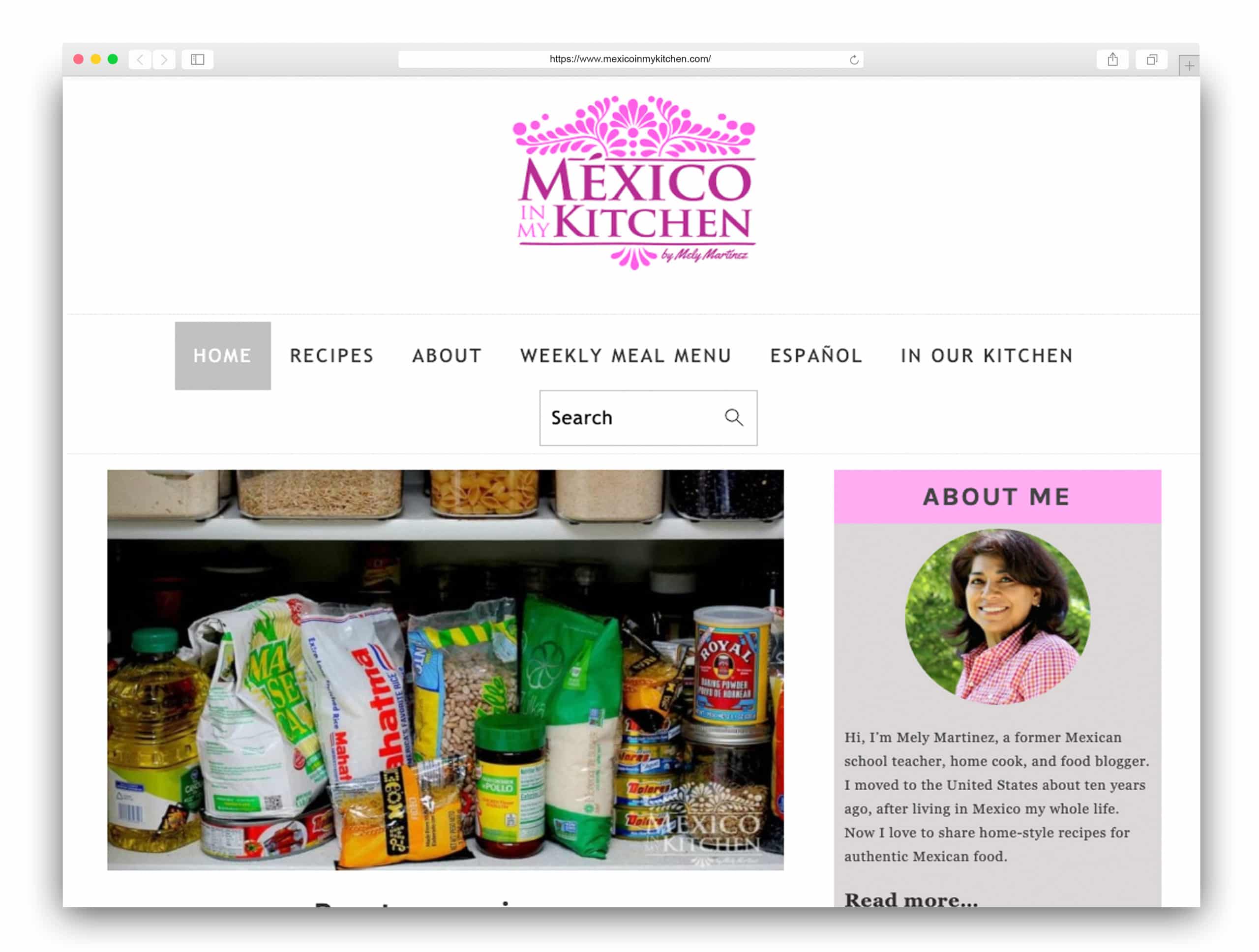 (Click here to see niche website)
Now, the reason blogging is such a great tool is that it allows you to utilize SEO. SEO or search engine optimization refers to the optimization of several ranking factors. This includes keywords, topical authority, and gaining backlinks, just to name a few factors. Many new affiliate marketers are intimidated by the idea of creating a website.
The good news is there are tons of easy and affordable website builders out there so that you can easily craft a stunning website. 
2. Start a YouTube Channel
YouTube is another awesome platform for affiliate marketers.
Video content really gives you the ability to showcase what a product is all about. In many ways, it's easier to make sales with your affiliate link using video content because users can see with their own eyes the benefits of given products or services.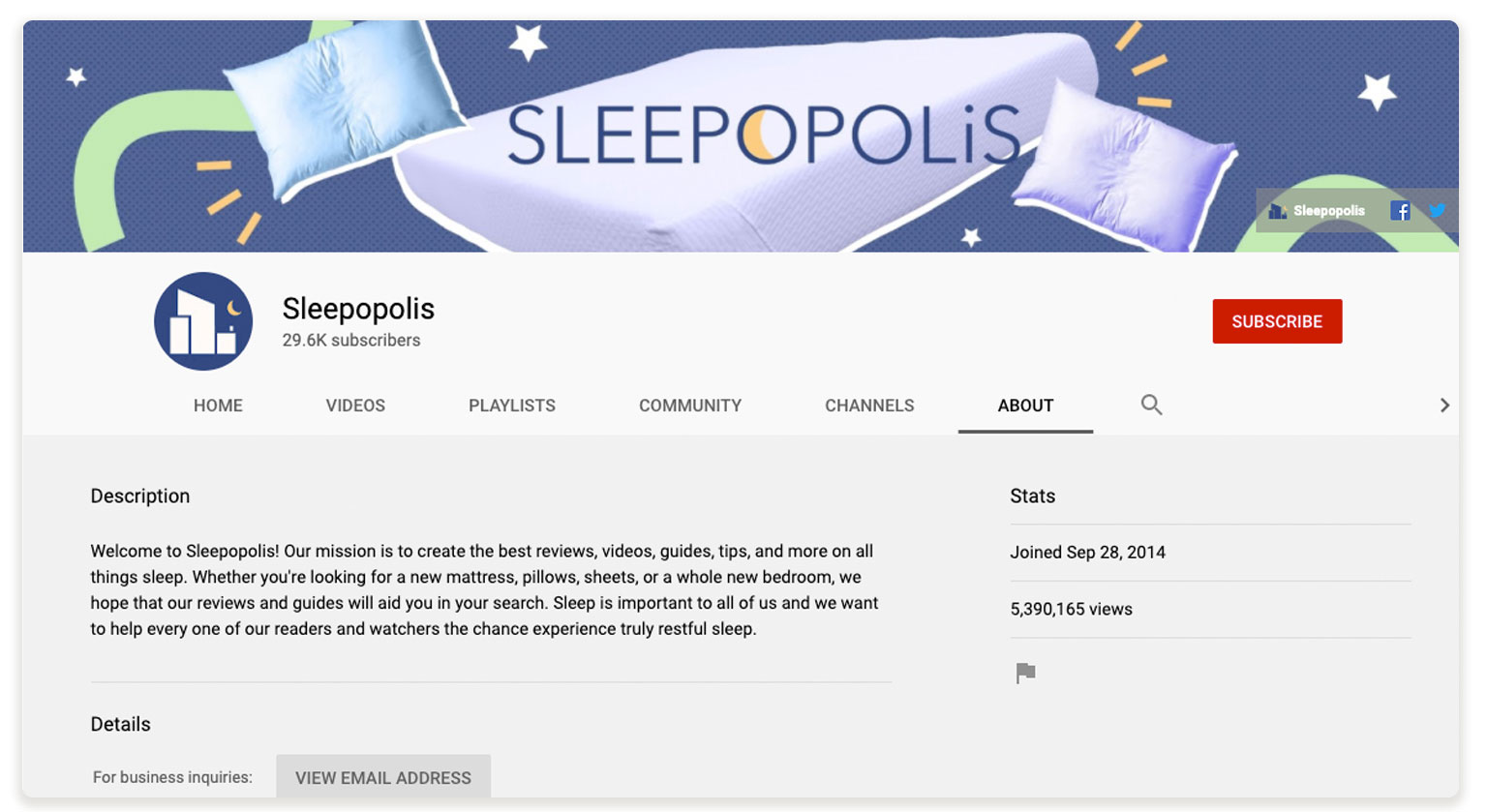 (Click here to see YuoTube product review channel)
Of course, you have to be comfortable in front of the camera but it's a great way to make conversions. 
3. Use social media
If you use Instagram or TikTok you've probably already come across affiliate posts. These are the posts that are marked with #ad or something similar.
Social media users can promote their affiliate products using social media posts as long as they disclose that it's an affiliate link. The only hitch is that you can only put your affiliate link in your bio which can be a bit limiting.  
4. Leverage email marketing
Email is probably the most underrated of all affiliate marketing platforms. You definitely need to combine it with another platform, ideally a website, but it's an excellent way to turn leads into sales. You can use a variety email marketing software to get started. 
5. Start a Podcasts
If you listen to podcasts you already know what this is all about. That little ad break that podcasts use to tell you about products and services are often affiliate products!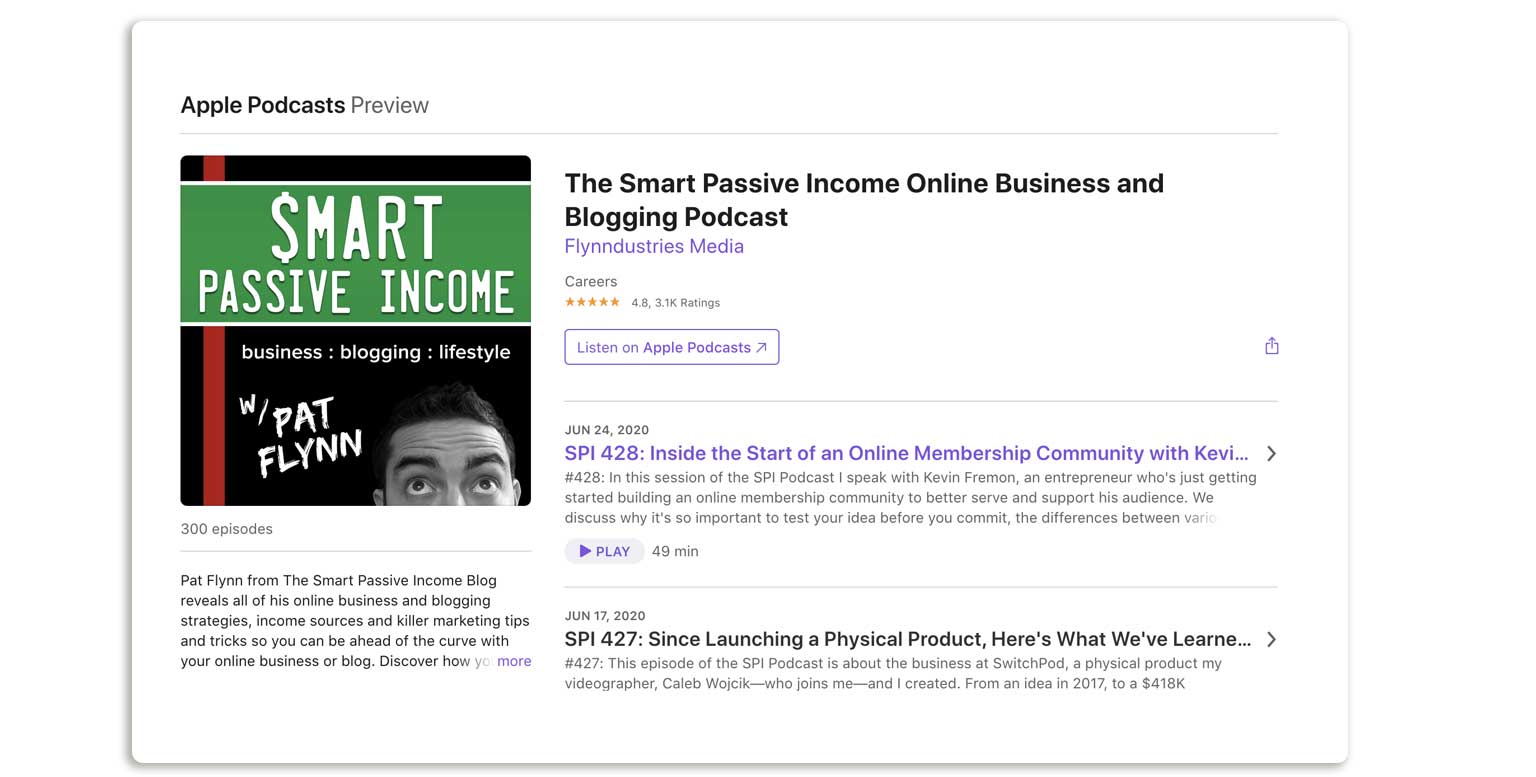 (Example of podcast by Pat Flynn) 
That code you keep hearing from your favorite podcast host is the podcast equivalent to an affiliate link. Affiliate marketing is great for new podcasters looking to monetize their podcast because it's much easier than gaining sponsors. 
Chapter 5
How to Use Affiliate Links 
All this talk of links, the question is, what are they really and how do you use them? It's actually extremely simple.  
Affiliate links are unique links given to an affiliate marketer for each product they promote. When a customer clicks on your link and makes a purchase, the affiliate program tracks it back to you and you make money.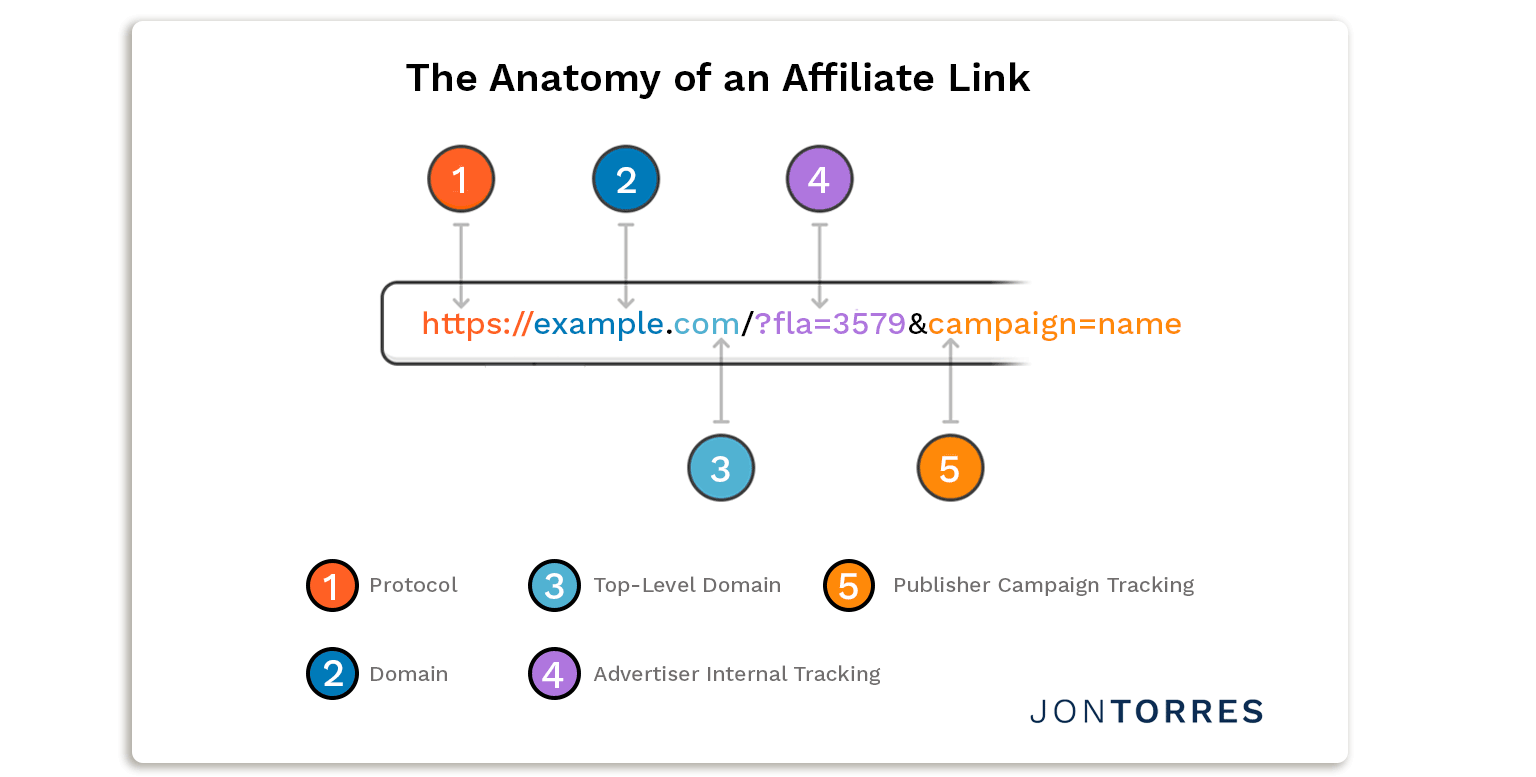 When you first get the link, you might notice that it's super long. There's an easy fix for that. You can use bit.ly to turn your long affiliate links into nice, short links.  
Once you do this, you can place your links according to the platform you're using. If you're using your link in a blog post it's super easy to smoothly place your link.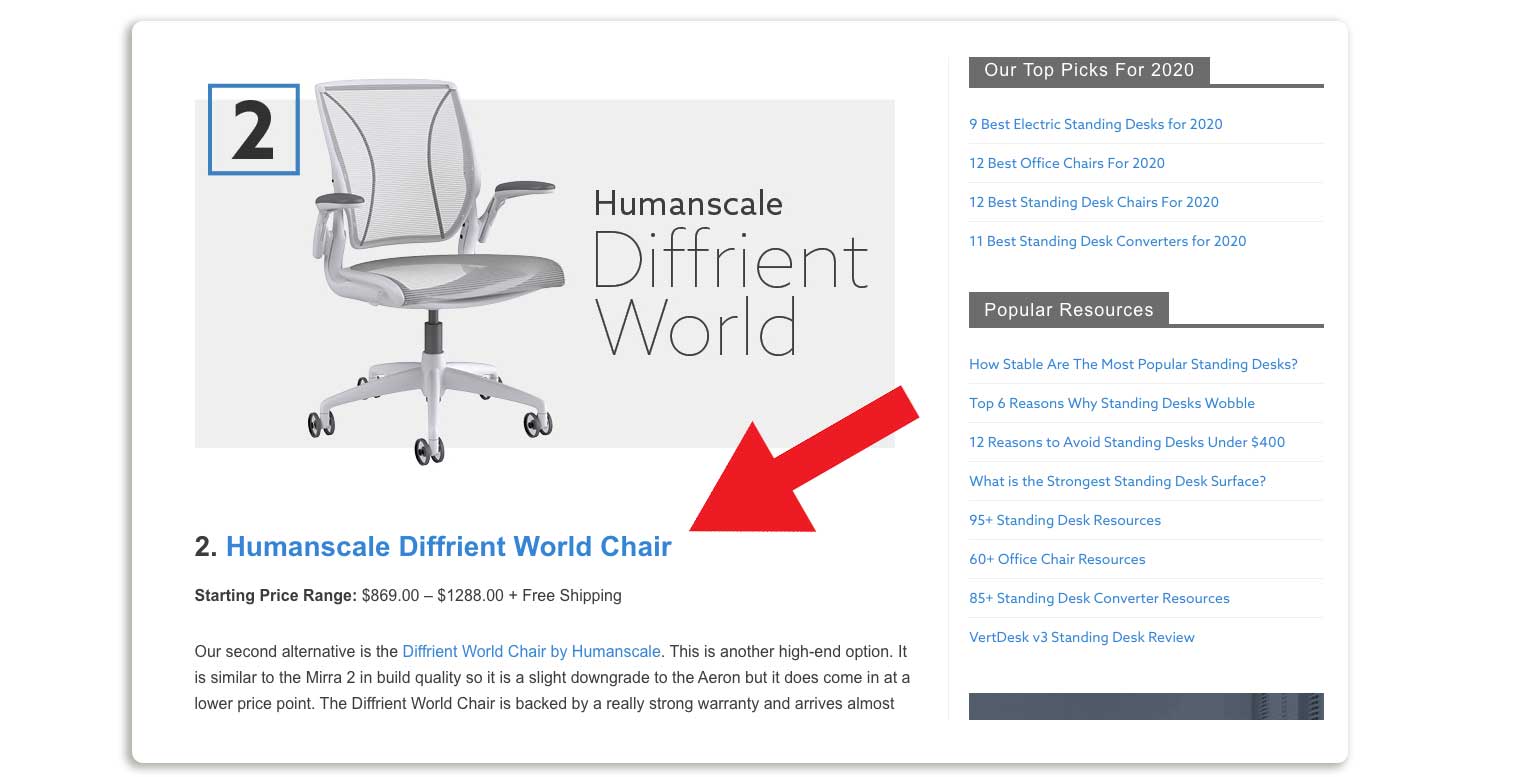 If you're using YouTube you can place the links in your description box or directly in the video. Like I mentioned earlier, if you're on Instagram, you will have to place the link in your bio.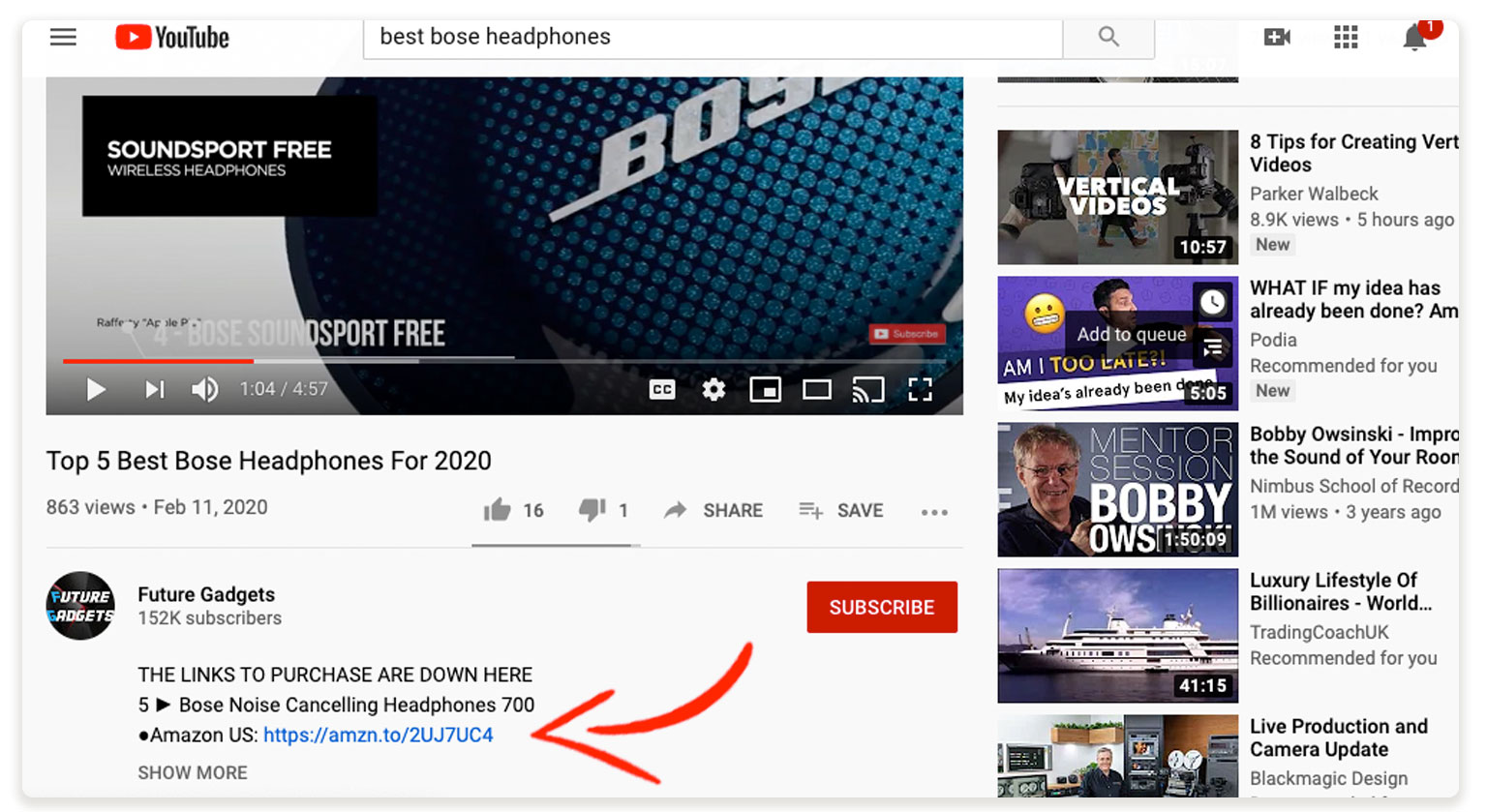 (Example of YouTube affiliate link) 
How to Choose Affiliate Products 
The number one rule when it comes to choosing your affiliate products is to stay within your niche. When you first start checking out affiliate programs you may get excited over how many options there are. It's important that you don't get distracted. 
Think about it– whether you're crafting a website or building a social media following it's all about attracting that target audience. If you've successfully done this, you know that all of your content is directed towards information that this audience finds relevant. 
So, with that being said, once you start working as an affiliate marketer you should pick products that are relevant to your target audience. What's the point of promoting a product that holds no interest to the people who interact with your content? 
Let's talk about strategy
Once you've picked out products that fit into your niche you still have more work to do. The types of products you choose have a lot to do with how much you make. A smart strategy to use is to pick products with a recurring commission. 
That means choosing products or services that are associated with a subscription. For example, many web hosting services run on a yearly or monthly subscription.  
If you're an affiliate marketer for a web hosting company, they may offer you a commission every time someone renews their subscription from a purchase made with your link.  
These products don't necessarily need to be super high priced since you have the potential to get paid multiple times with one lead. 
The other type of affiliate products to consider are high-ticket items. These are products that have a fairly high price that way when you make a percentage of that sale, it's a decent number.  
Of course, making conversions on expensive products can present a challenge which is why I suggest promoting a combination of subscription-based products and high-ticket items. 
The last thing I want to mention is that this section is about cookies. When you choose an affiliate product, you should check out how long the cookies last.  
Cookies are stored on visitor's computers anytime they use your link to visit the product page. Now, if they return to the site within a given amount of time and make a purchase, you'll make a commission.  
Cookies vary from program to program. For example, some programs offer 180-day cookies while some only offer 24-hour cookies. 
Profitable Niches for Affiliate Marketing 
There are a ton of options when it comes to niches for affiliate marketing. This list is by no means comprehensive but it's a good place to start.  You can find many examples of successful affiliate websites that are making a killing using doing affiliate marketing. 
Keep in mind, these are overarching niches. It's in your best interest to take a large niche like the ones listed below and find a micro niche within that niche.  
The reason for this is that you have a better chance of gaining topical authority and facing less competition. 
Health and Fitness
This is a huge niche with a lot of opportunities. You can take it in several directions from supplements, to workouts to diet. There are a ton of affiliate products to choose from depending on what direction you choose. 
Global Wellness demonstrates just how profitable the health and fitness category really is. This visual also demonstrates just how many sub-niches are found in this category. 
Beauty and Fashion
This is another huge umbrella niche that holds dozens of micro-niches within. Makeup tutorials have taken off on YouTube catapulting several content makers into YouTube stardom. You don't have to be a YouTube star to be successful in this niche.  
There is a huge selection of affiliate products out there that you can promote on just about any platform. A word to the wise, if you choose this niche, be prepared to do a lot of research. This niche is constantly changing and evolving so it's crucial that you stay up to date. 
Finance
Is it really a surprise that finance is a profitable niche? People need advice in this arena so if you if this is your area of expertise, there's an opportunity to make affiliate sales.  
You might be wondering what type of affiliate programs are out there for the financial niche. Well, there is actually a wide selection of financial affiliate programs that offer fairly high commissions.  
One example is BBVA USA, a banking brand that pays $85 for every lead you generate. That's a pretty great offer for finance affiliates. That's just one example but there are several banks and credit card companies with great financial affiliate programs.  
Food and Cooking
This is another large niche that encompasses a huge selection of micro-niches. You can focus on vegan cooking, ketogenic recipes, or food from a specific geographical location.  
The great thing about this niche is that it works really well on both video and written platforms. If you're more comfortable with a blog, creating easy to follow recipes with beautiful pictures is extremely do-able.  
If you prefer video or photography, you can easily showcase your recipes on social media platforms. As for affiliate programs in the cooking niche, you can focus on kitchen wares, meal planning services, and wine subscriptions just to name a few options.  
Dating and Relationships
This is where I started and I can say there is a lot of opportunity in this niche. As you choose a niche, one thing to keep in mind is the long-term popularity of that niche.  
Because dating and relationships will always be relevant, this niche is what they call an evergreen niche. The great thing is, you don't have to be a dating advice expert to get started in this niche.  
For affiliate marketers, there is a large selection of dating services such as Match.com that offers a 50% commission on sales to its affiliate marketers.  
Gaming
This niche is incredibly popular but it will require some background knowledge on your part. Your audience will probably be well versed in the world of gaming so you will have to build your credibility to be successful. 
In other words, if you don't actually know what you're talking about, prepared to be called out. That being said, if you are a gamer, there is a huge potential as an affiliate marketer.  
There are programs, such as Leprestore Gaming that offers boosting services for popular games like World of Warcraft and Razer that offers a huge selection of gaming products. 
Affiliate Programs Vs Affiliate Networks (Examples)
With all this talk about niches and affiliate products, it's time to talk about affiliate programs and networks. Let's go over the differences between affiliate programs and networks to clear up any confusion.  
What's an affiliate program?
An affiliate program is a program from a single brand or company. Each affiliate program outlines its own terms including payment, commission rates, cookies, etc.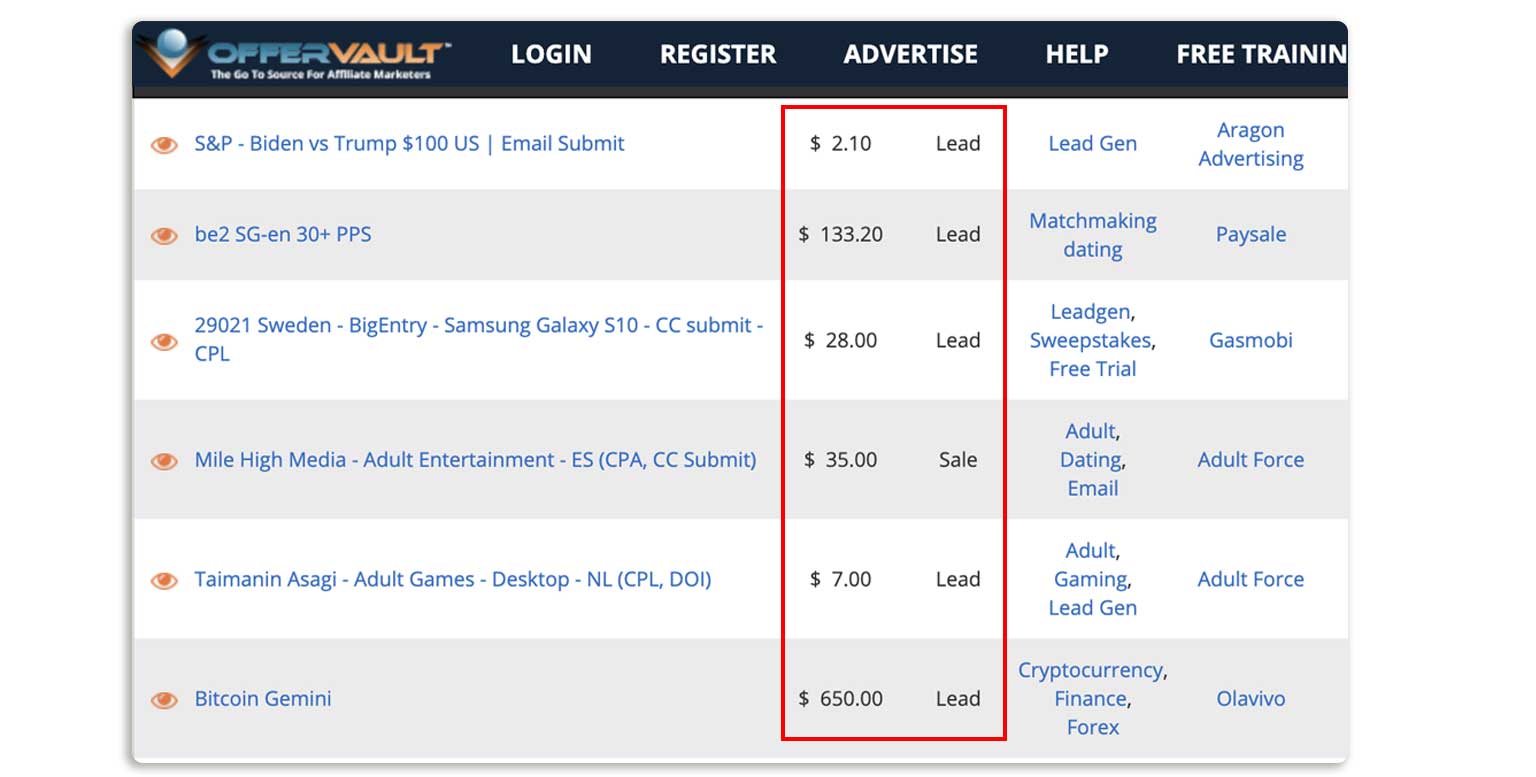 (Example of affiliate offers) 
Now, here's where it gets tricky. There are affiliate programs such as Target Affiliates that encompasses several brands within the program.  
This type of program combines the best of affiliate programs and networks. You get the conveniences of working with one company but you have access to multiple brands and products.  
A typical affiliate program will come from a single brand.  
Let's look at a couple of examples of affiliate programs
Wix Website Builder: Wix is a company that provides website building services at reasonable prices. As an affiliate, you can promote the site builders along with other products from this company. Their affiliate program offers $100 for every referral.
Reebok Fitness: You're probably familiar with this popular athletic brand. Affiliates can promote a wide selection of fitness products from the Reebok brand. The affiliate program offers a 7% commission on all sales.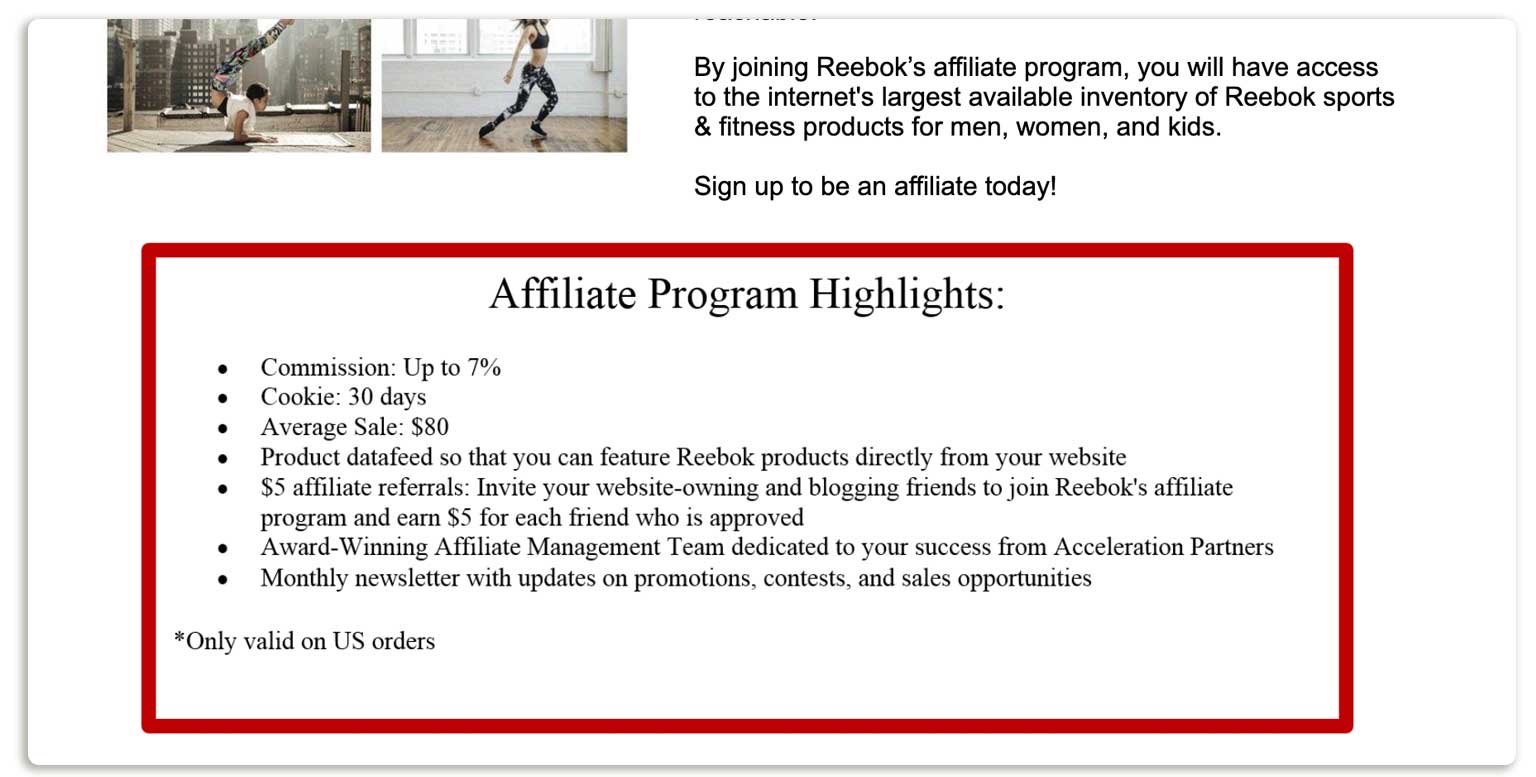 (Example of Rebook affiliate Program) 
In both of these examples, we have affiliate programs offered from a single brand where you can promote that specific brand's products. Now, you may find that you want to expand and join multiple affiliate programs. That's where affiliate networks come in.  
What's an affiliate network?
Affiliate networks are an aggregation of hundreds of affiliate programs onto one platform. This simply makes it easier to find programs that you may be interested in.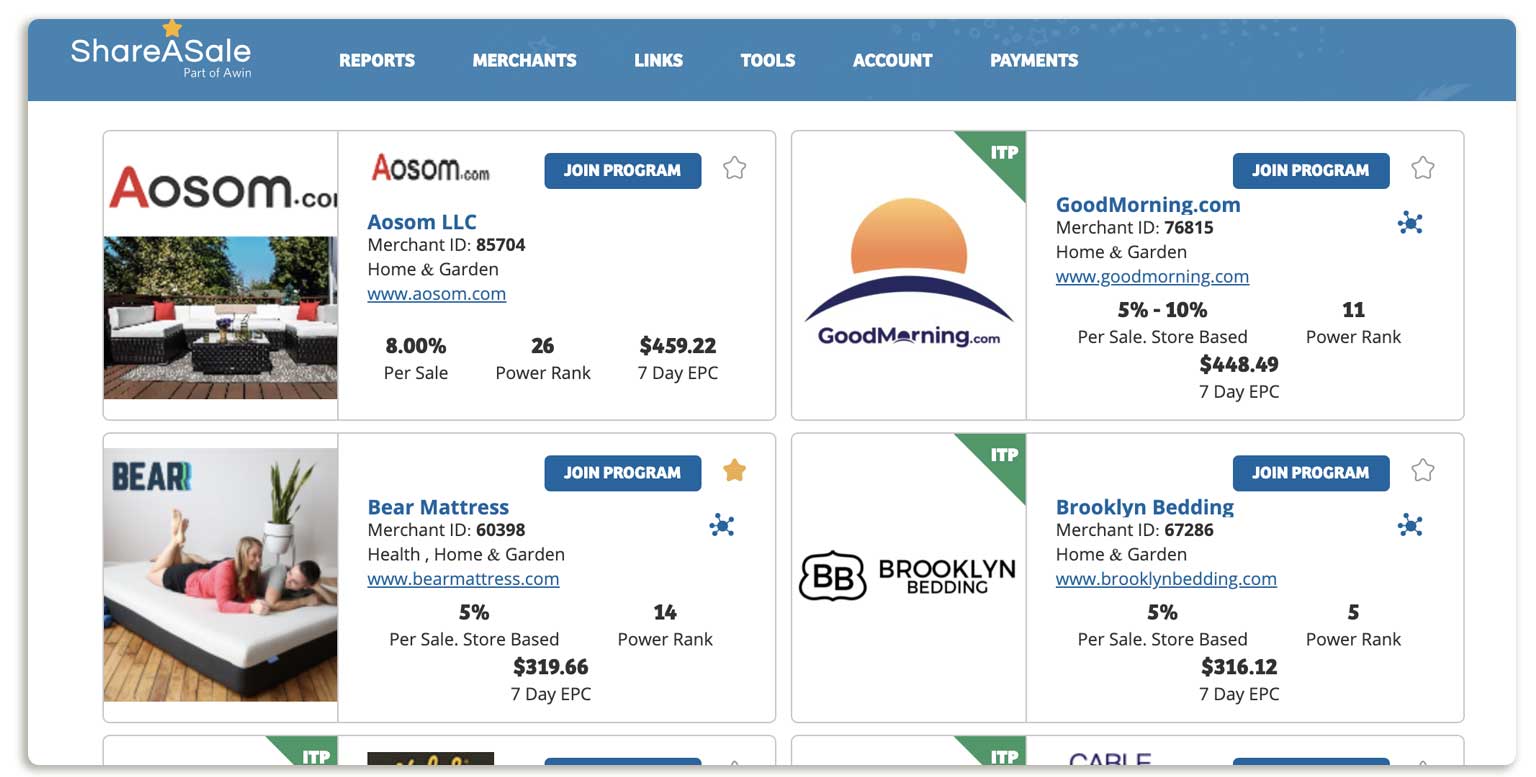 (Example of affiliate network) 
This is especially handy if you're looking for programs within a specific niche. One of the most popular examples of an affiliate network is ShareASale. This website has about 4,000 programs to choose from. The categories range from art to electronics to dating.  
The thing to remember when you use an affiliate network is that each program within the network still sets its own terms.  
That means there are different barriers to entry, commission rates, and more. Make sure to read through each program carefully.
Conclusion
If you're new to affiliate marketing, learning the ins and outs can be overwhelming at first. My advice is to go slowly by crafting a simple strategy.  
Start by picking your niche and defining your audience. Next, choose your platform and forms of content.  
Lastly, carefully select the affiliate programs that align the best with your personal brand. The most important thing to remember is to stay on top of your research and remain relevant.